Visa Innovation Center CEMEA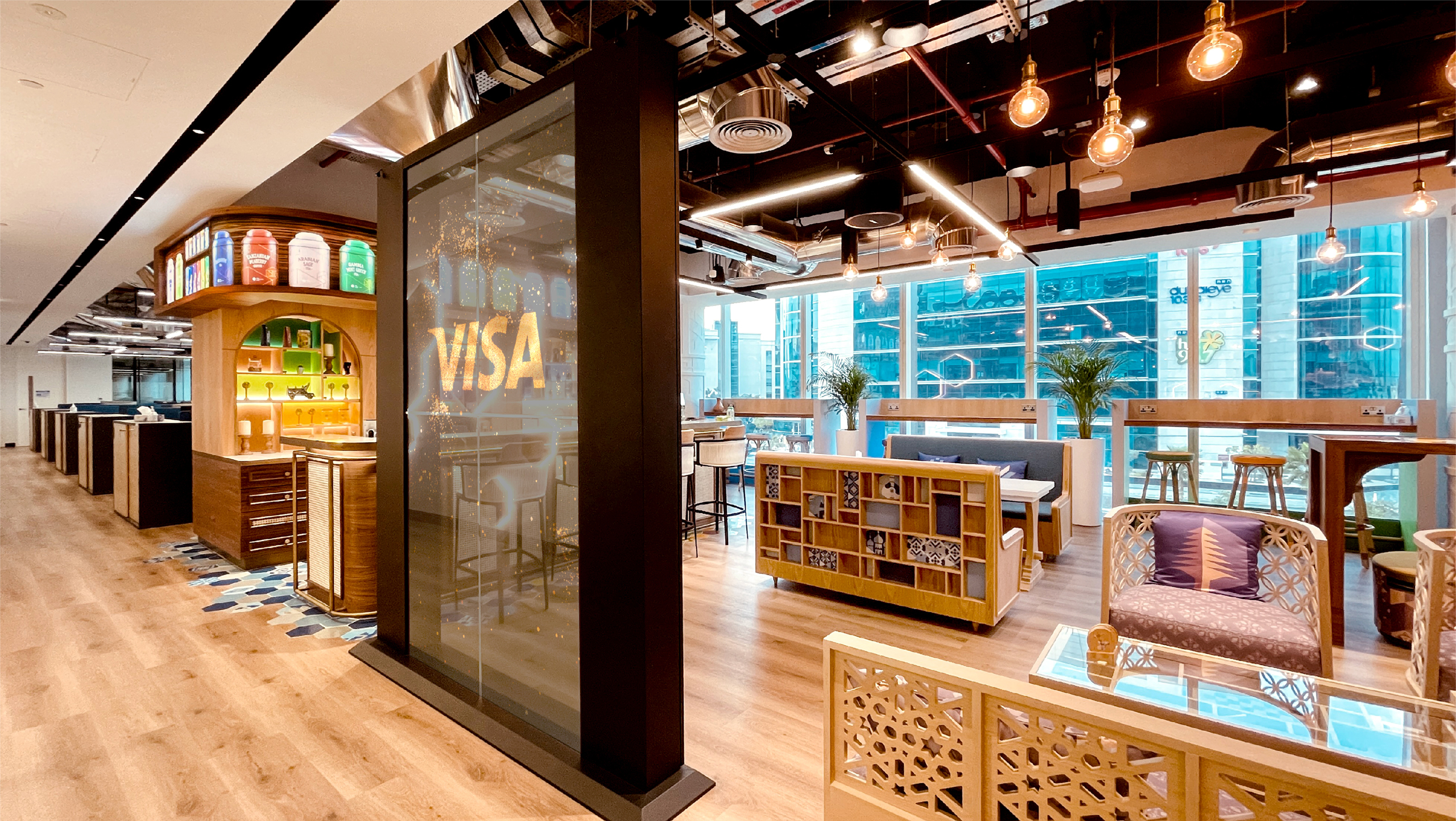 "Spatial design and digital engagement for Visa Innovation Center CEMEA."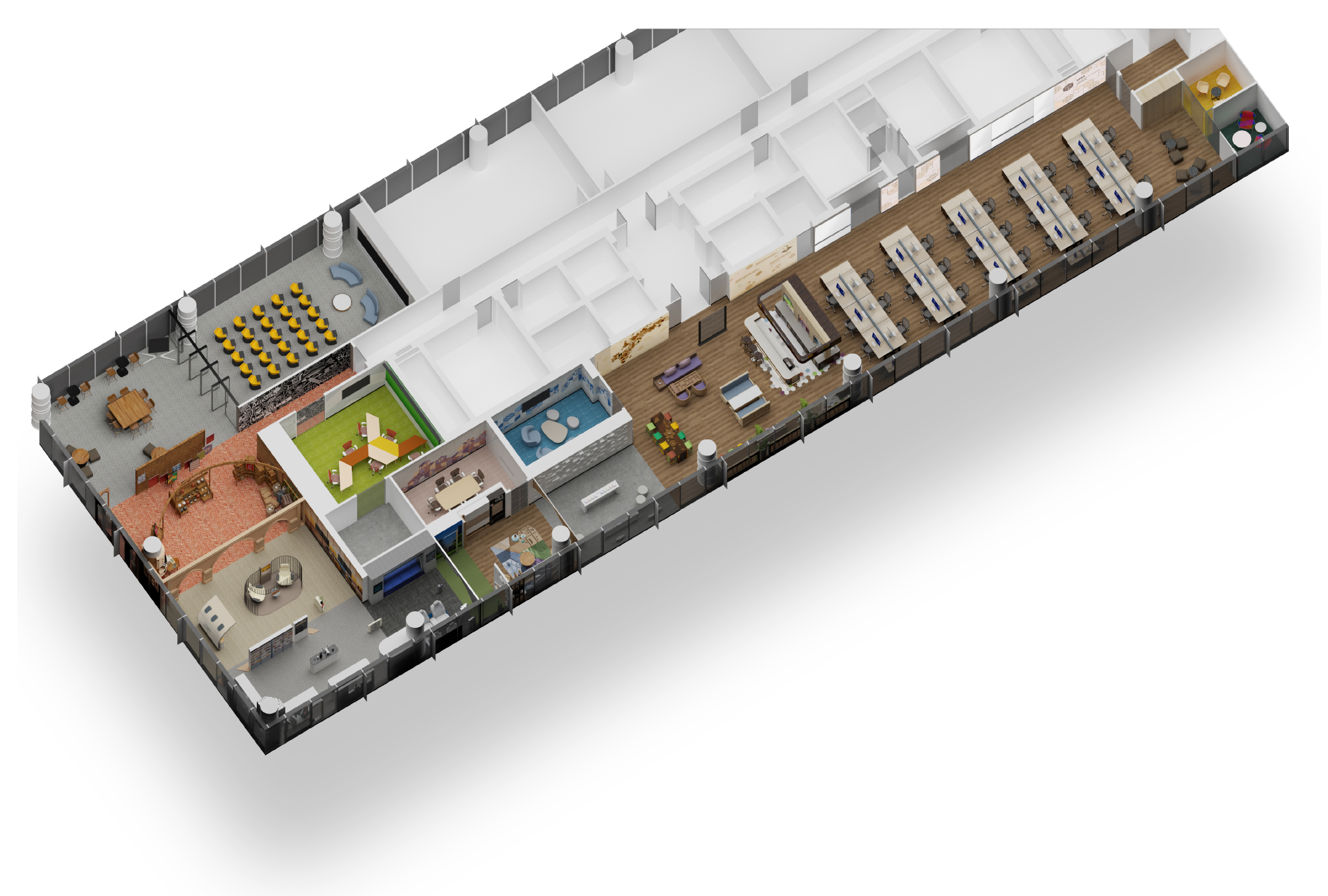 Visa Innovation Center CEMEA is an immersive facility and collaboration space designed to serve clients and partners in Eastern Europe and Russia, Middle East and North Africa, and Sub Saharan Africa.
Time is an unstoppable force and that a great deal can occur in a single second, and no one knows that better than Visa.
We drew inspiration from the rapidly shifting sand dunes of Dubai to show the seamless journey of Visa payment innovations, with the underlying key themes: Culture, Currency and Convenience.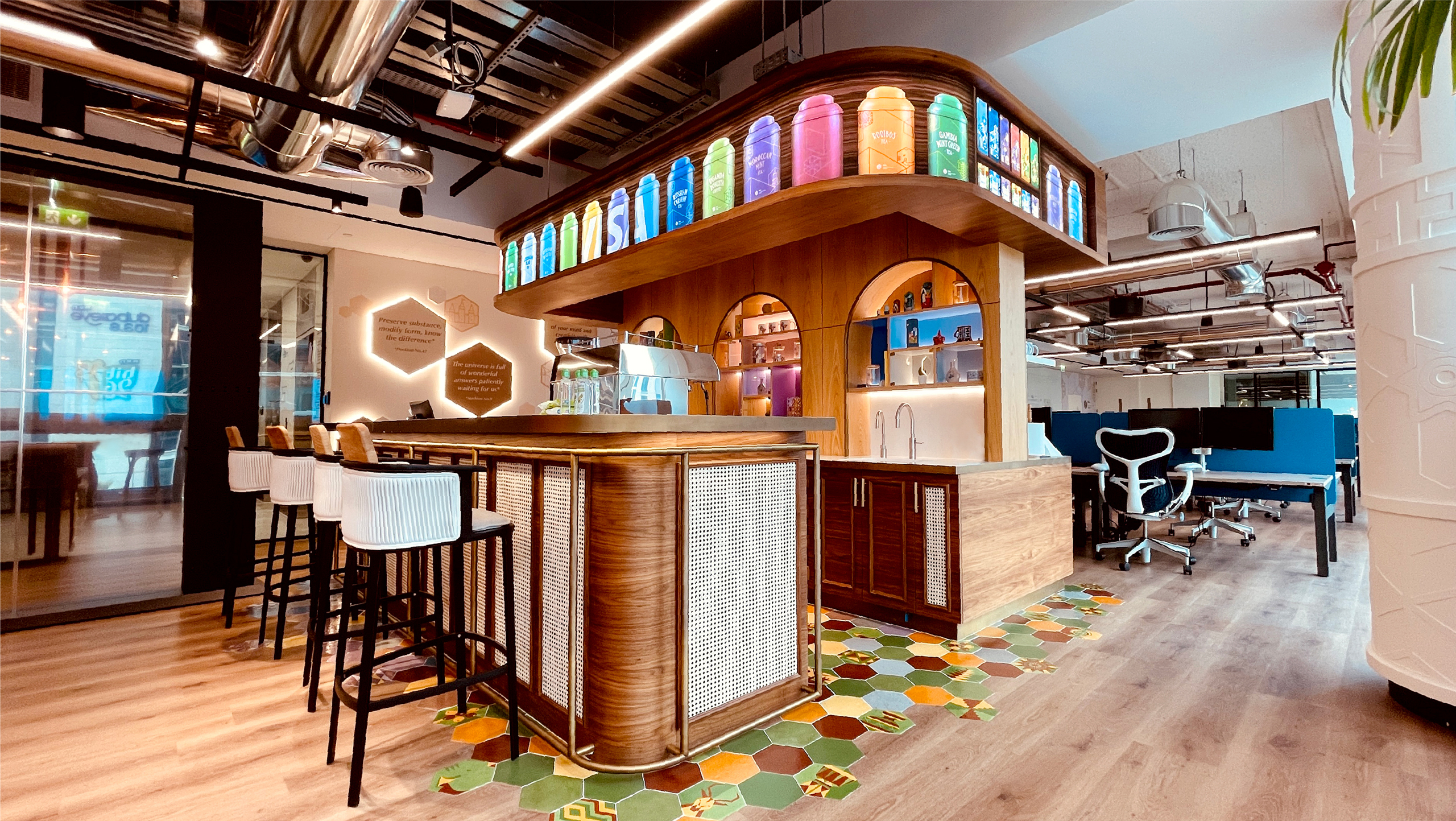 "Through the Sands of Time, we take visitors on a journey to experience the future of Visa innovations, today."
The first impression counts. The arrival lounge is a multifunctional space for hosting visitors before they embark on their journey.
The region's aesthetic is reflected in the room's copious natural light, warm colour scheme, and ornamental motifs and textures.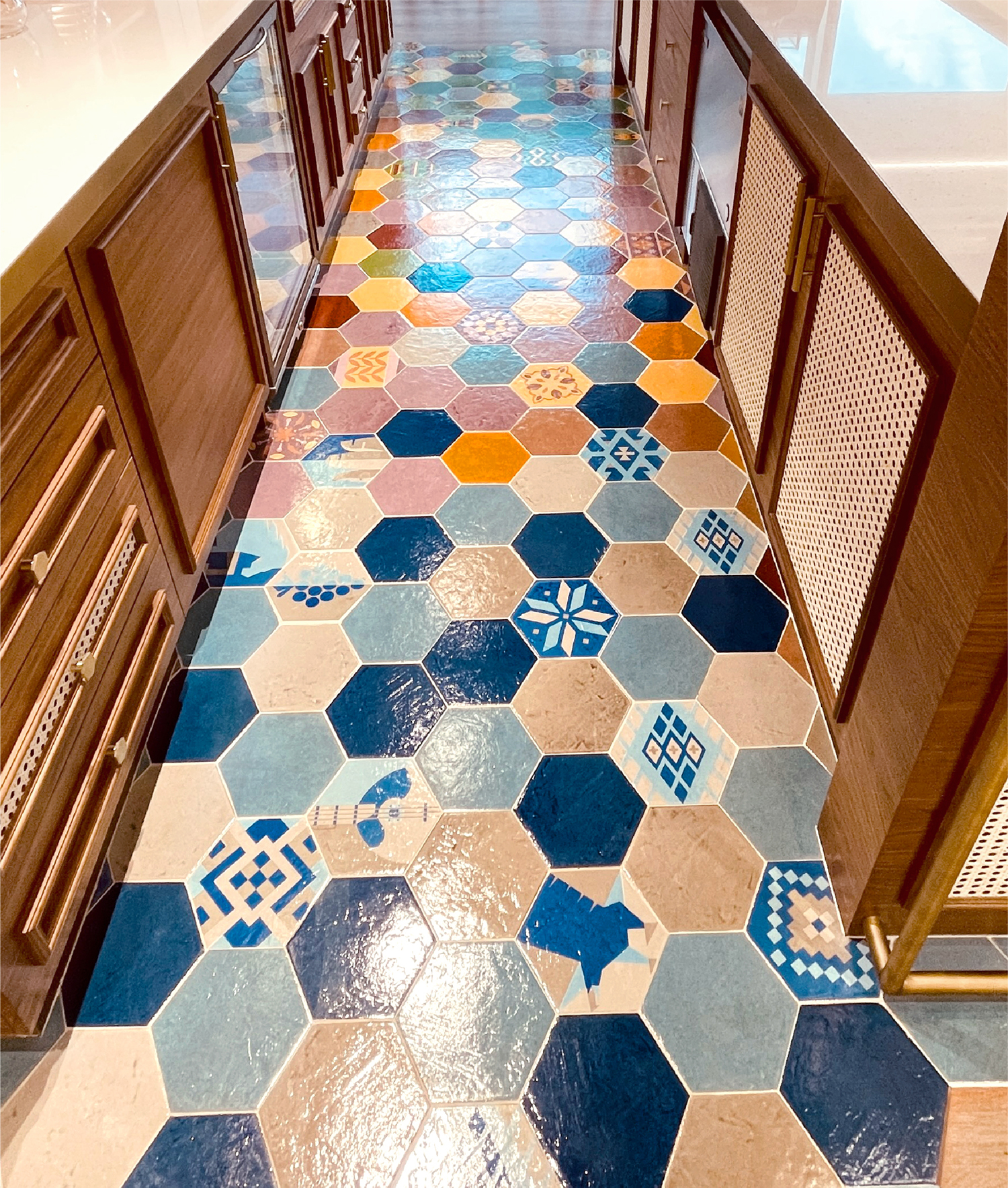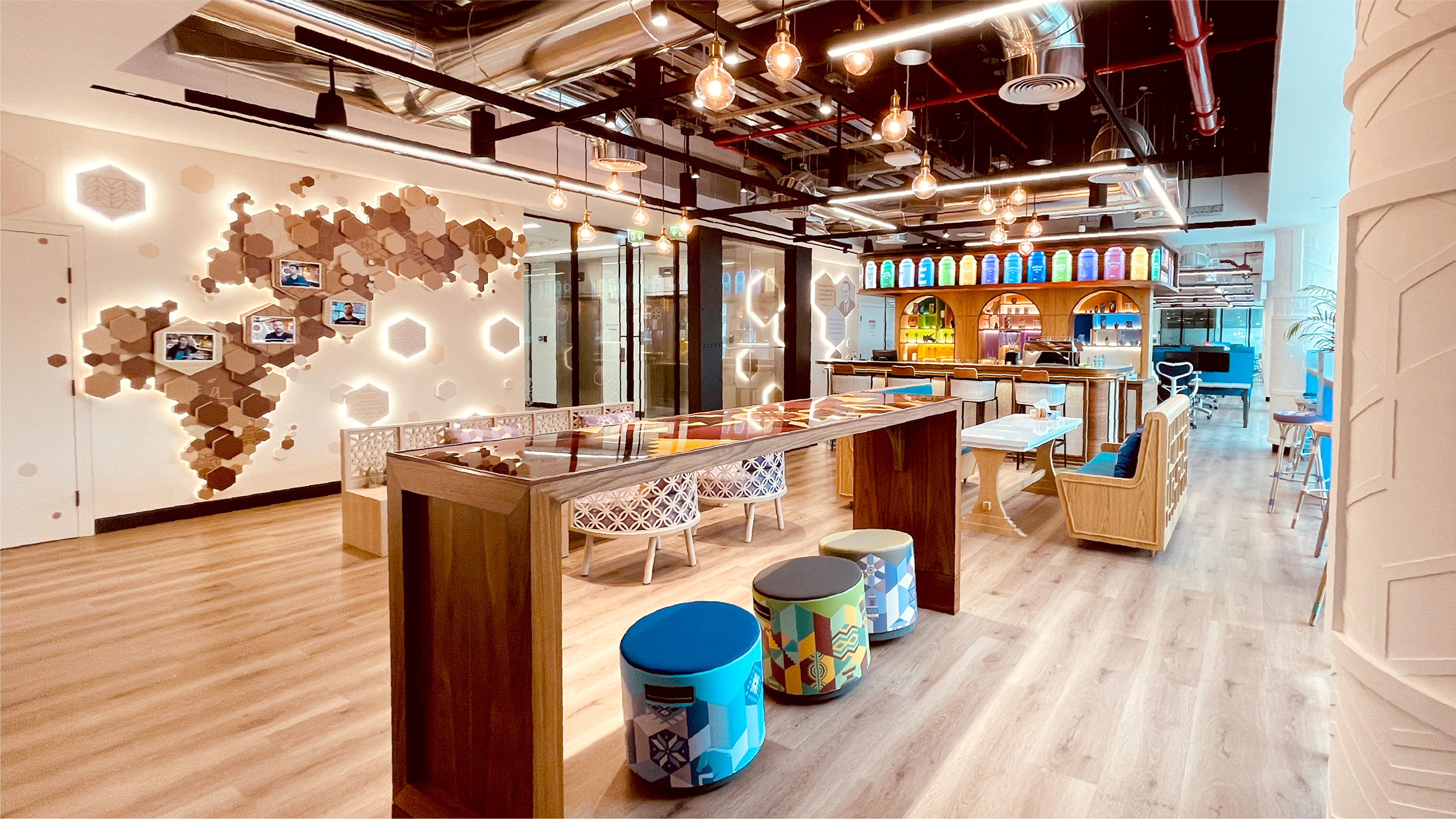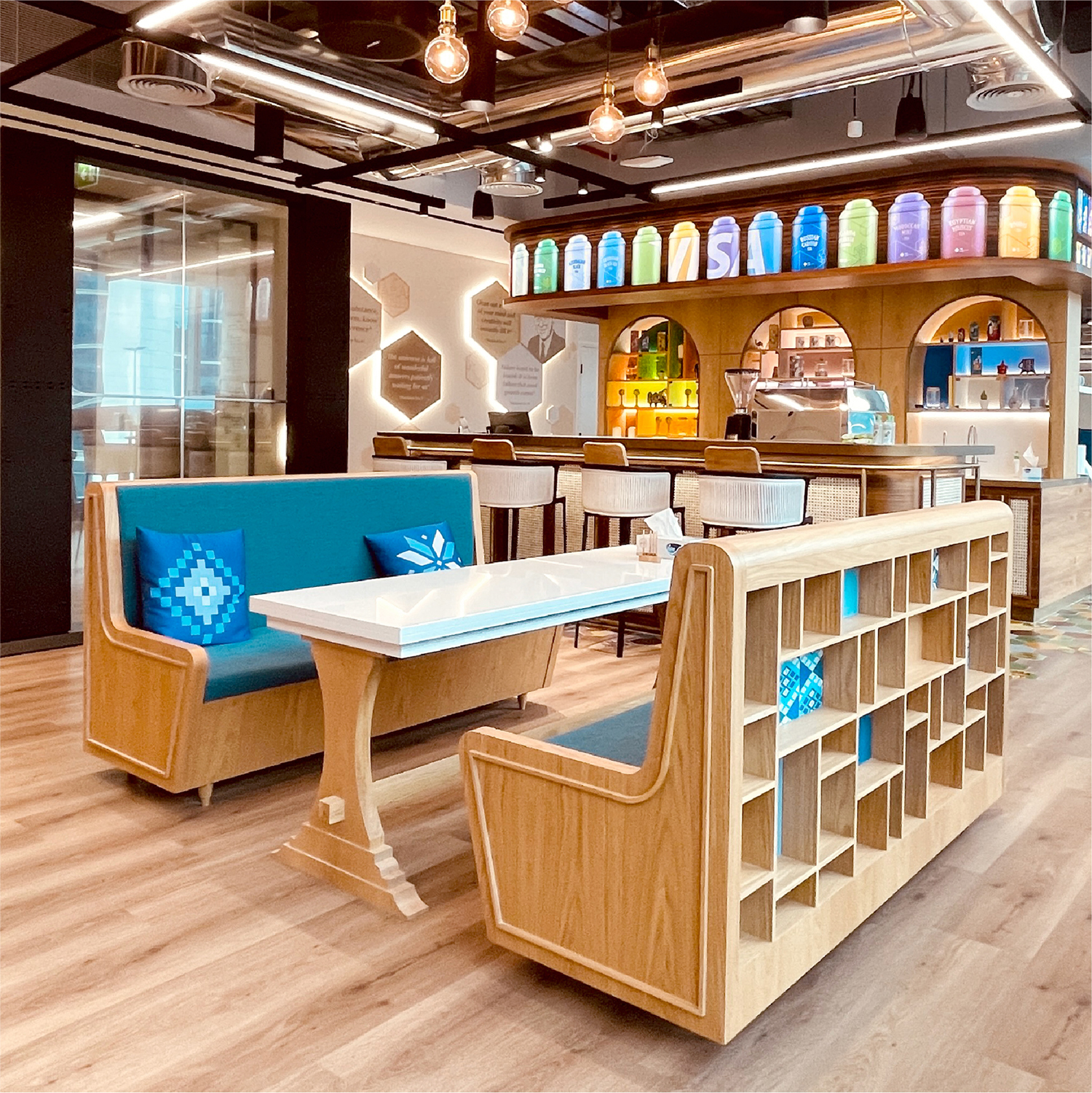 "Custom furniture is made with ornamental design and textures to inspire a warm atmosphere and to showcase the region's culture."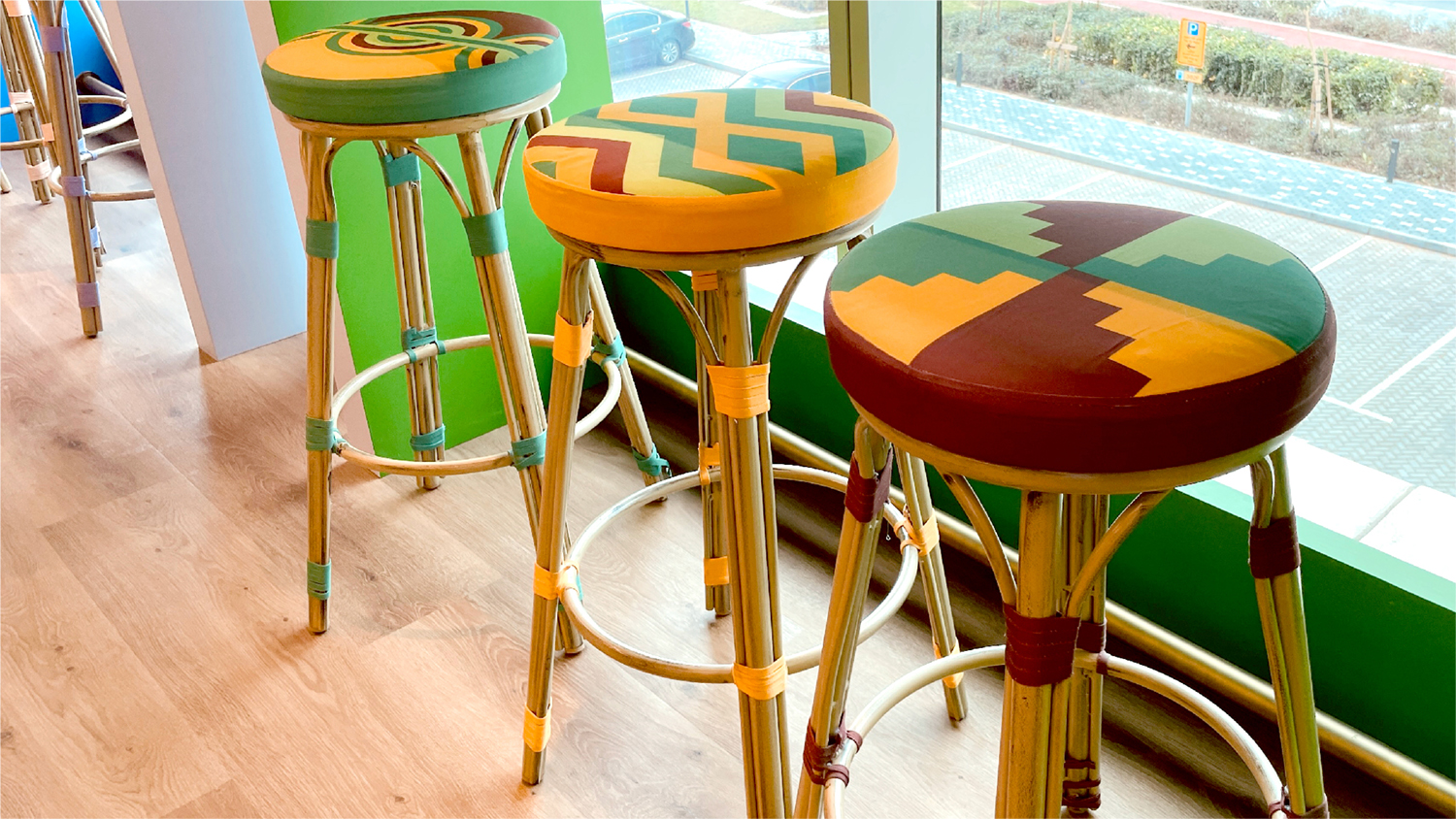 Welcome zone is a warm and inviting space for visitors to gather before they begin their journey.
The interactive Hyper-Matrix wall, which offers an overview of Visa Innovations, is the highlight of this zone.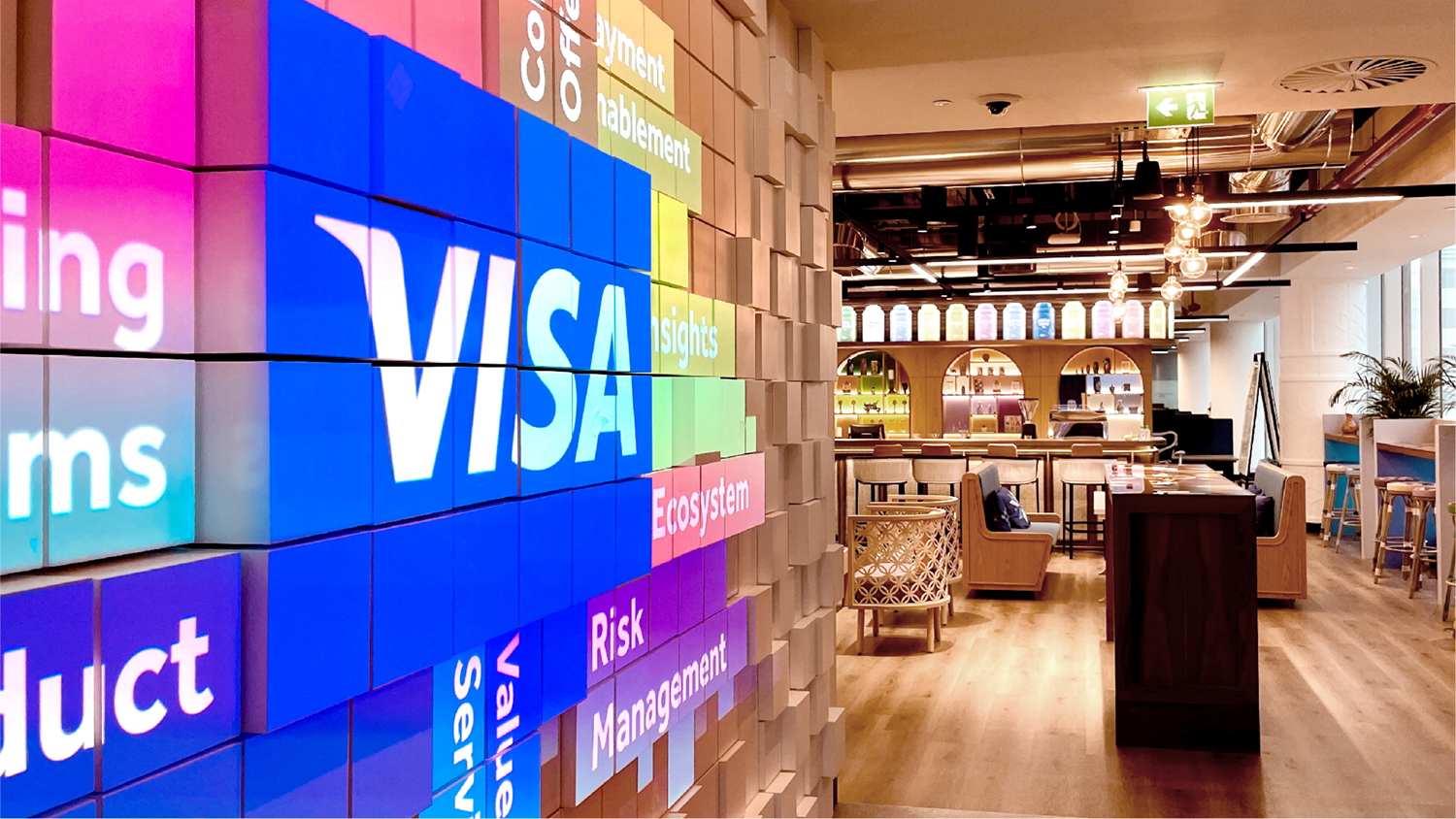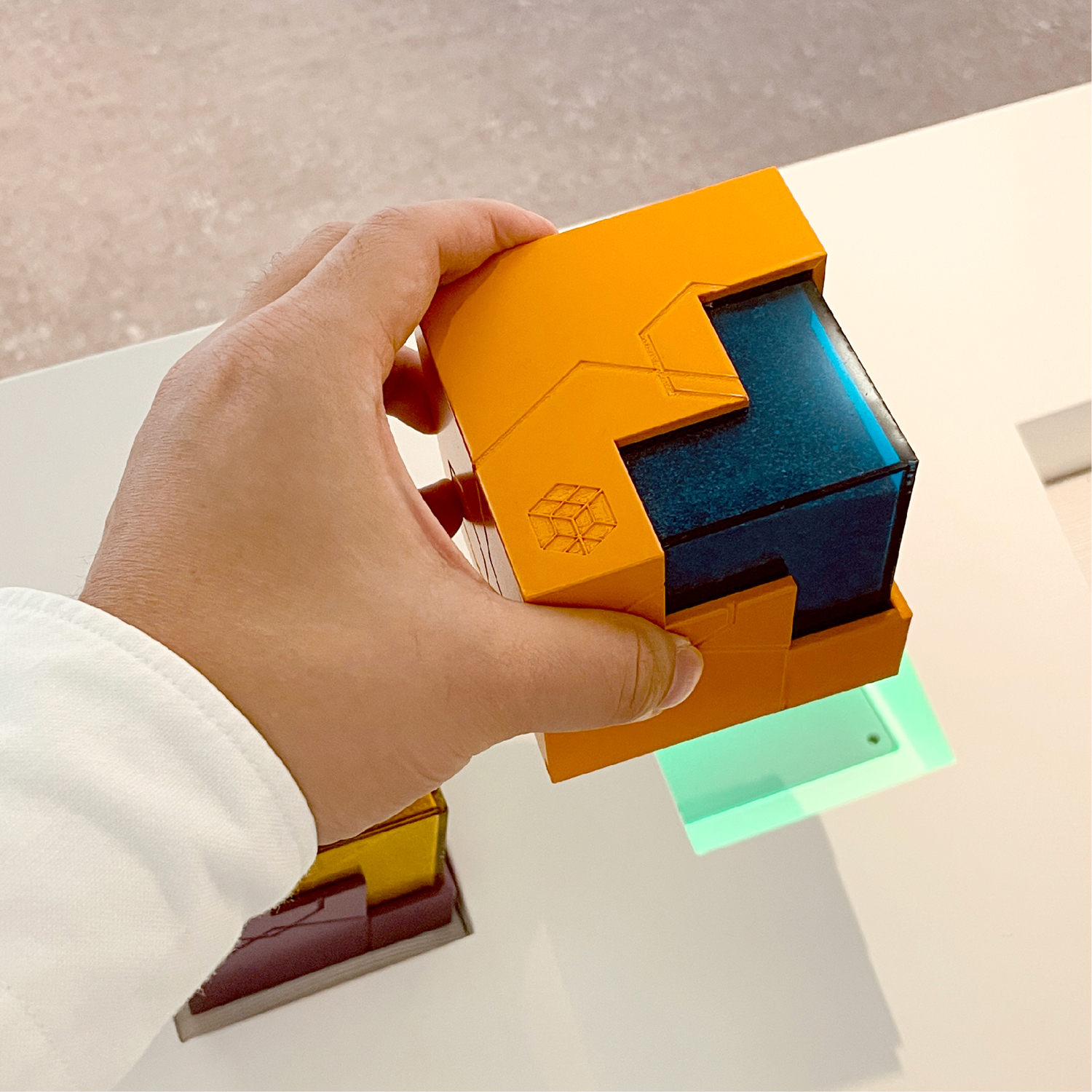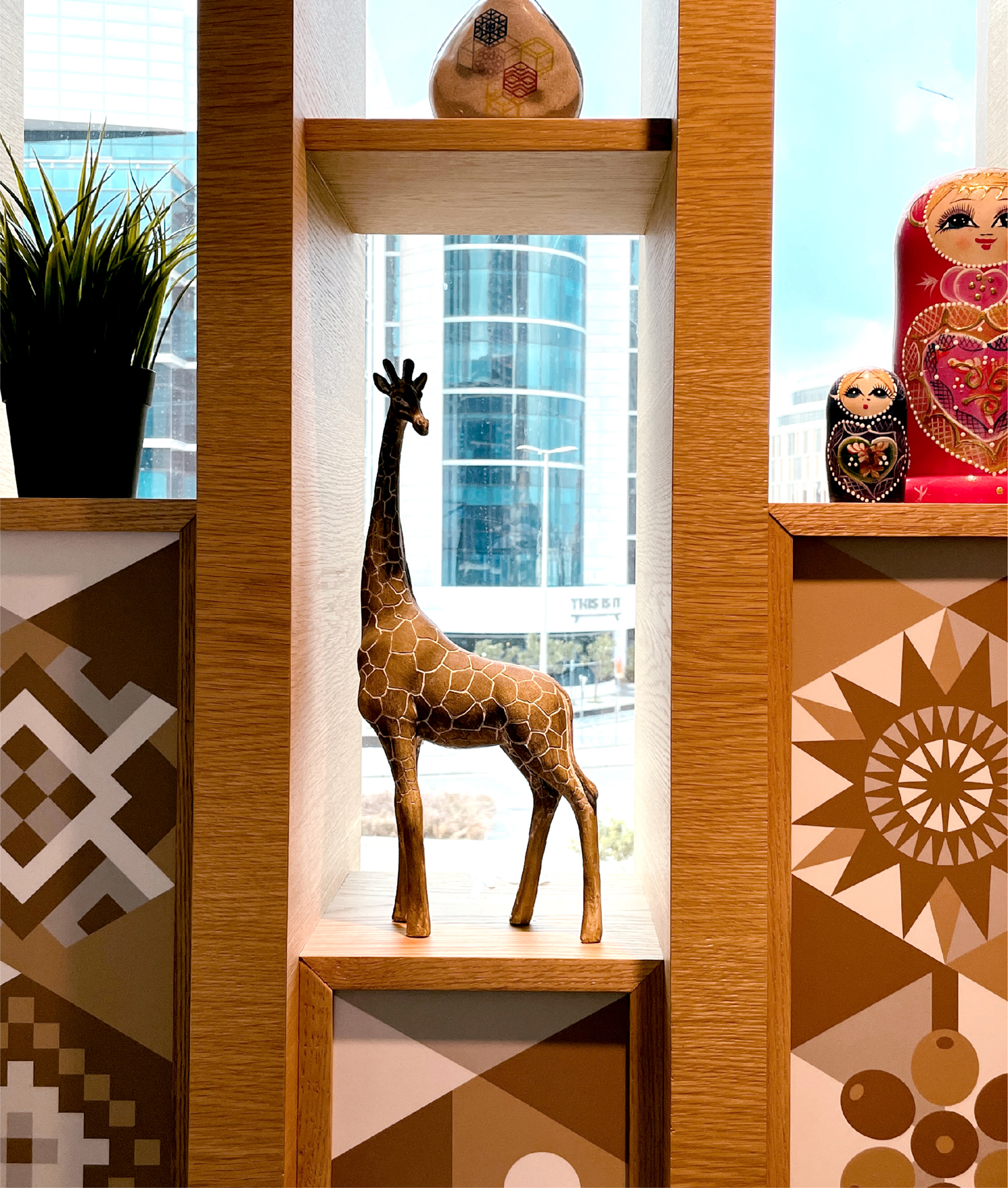 "The journey begins at home, where visitors will discover more about the Visa Payment innovations with which they interact on a daily basis."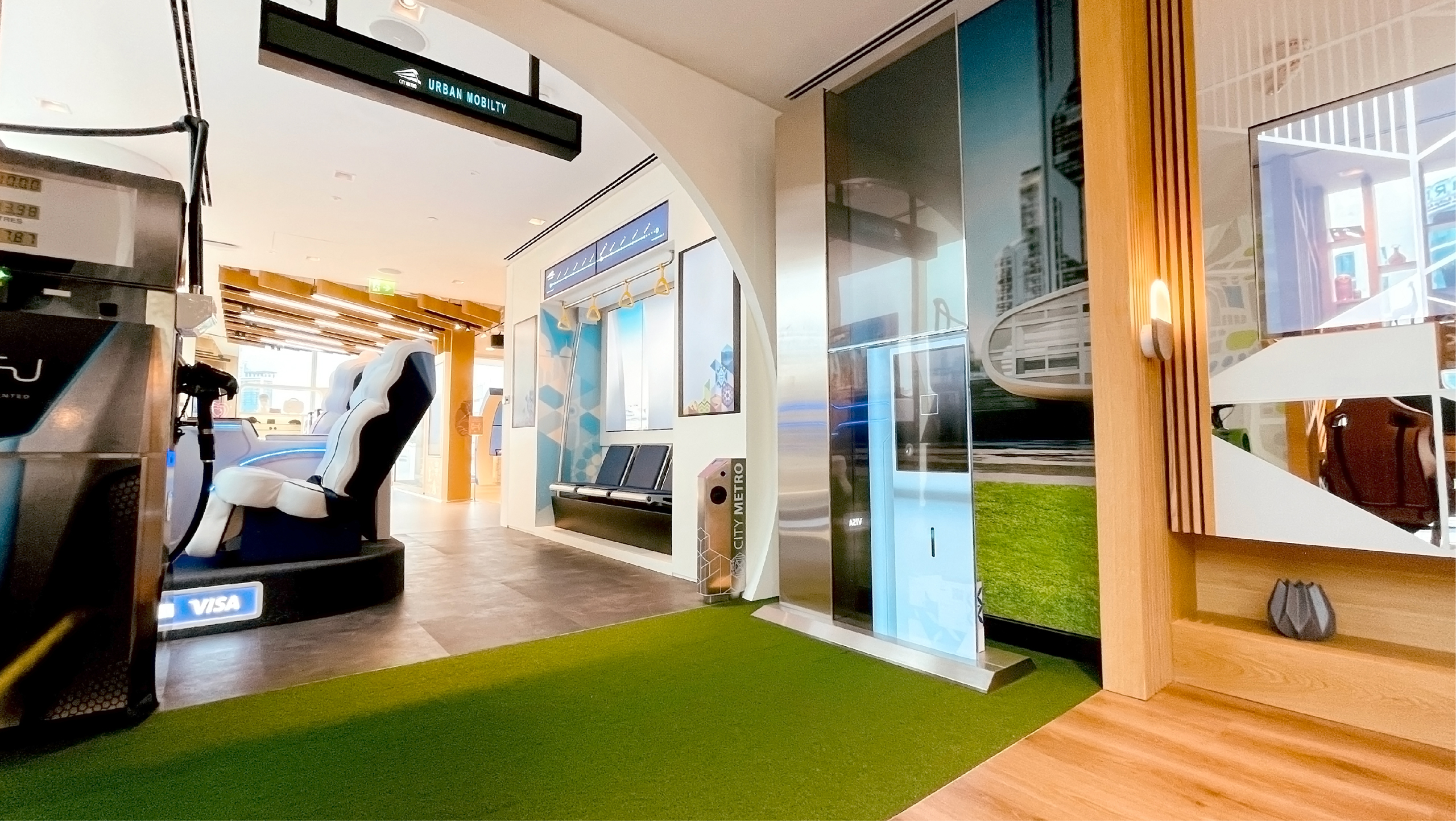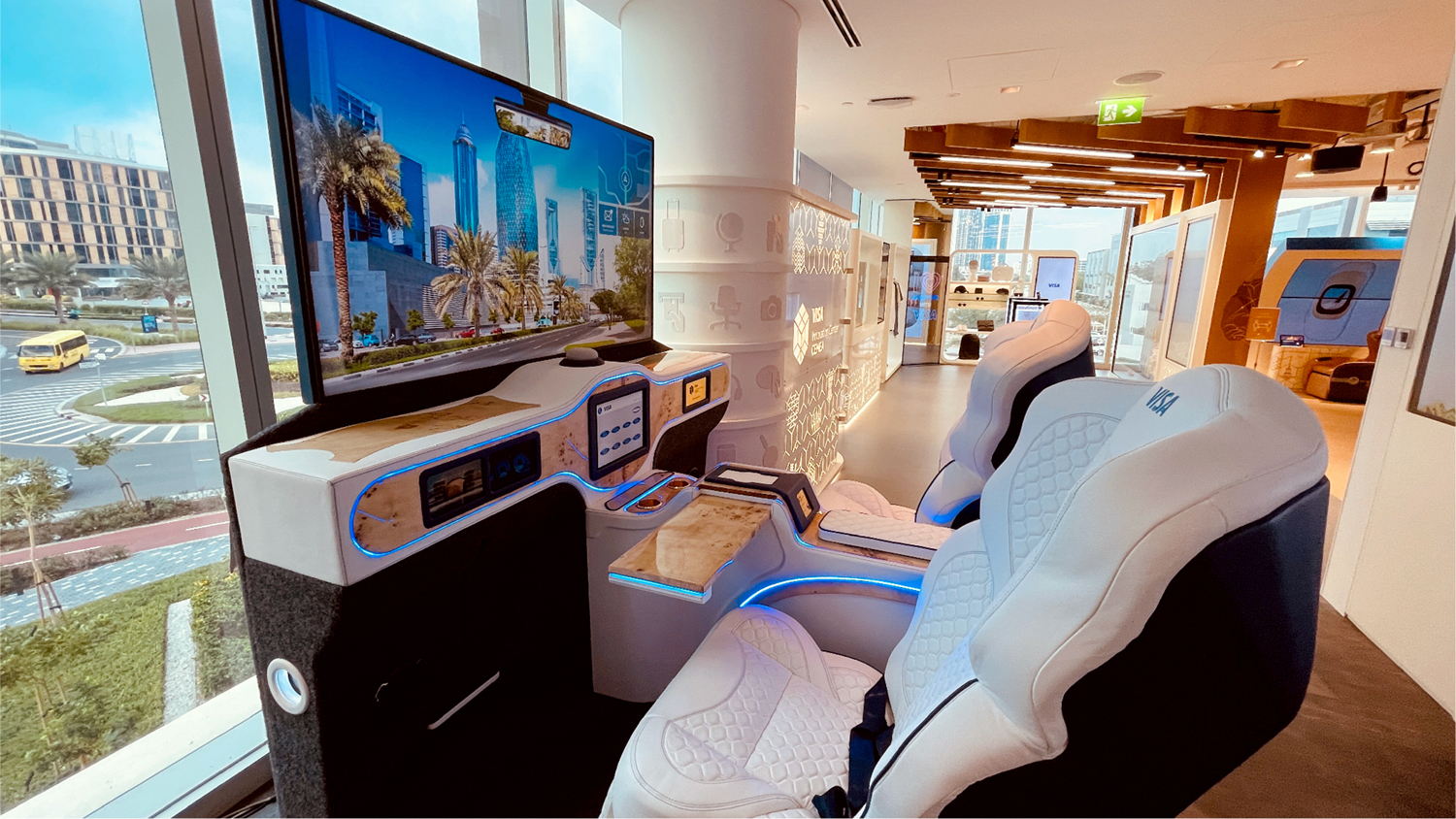 An environment where various public and private transit mobility options are integrated with Visa products.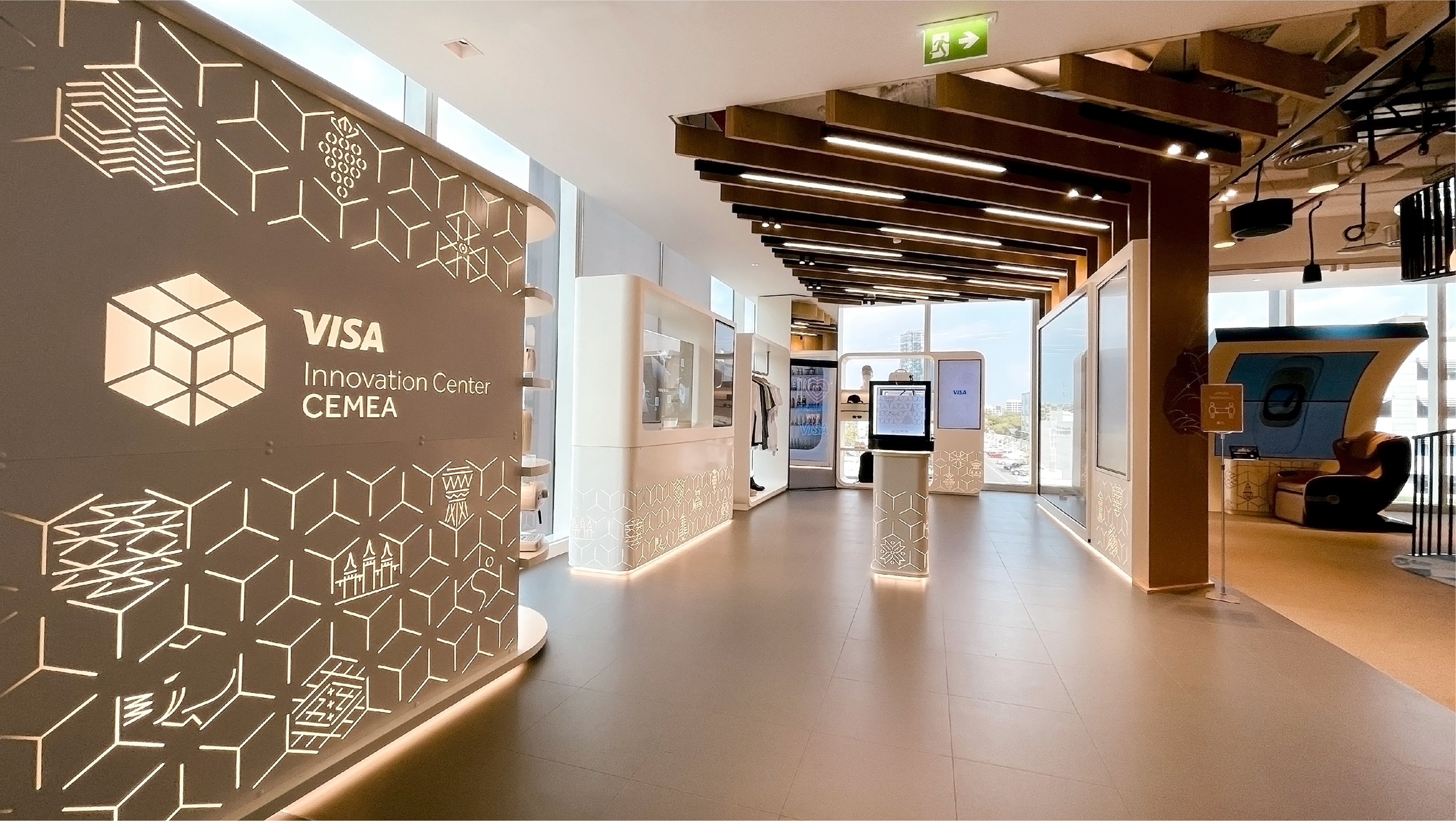 The smart retail zone showcases Visa capabilities by incorporating them into different retail scenarios, such as digitalised product display, magic mirror for fashion and lifestyle items, as well as having a virtual aisle for instance checkout.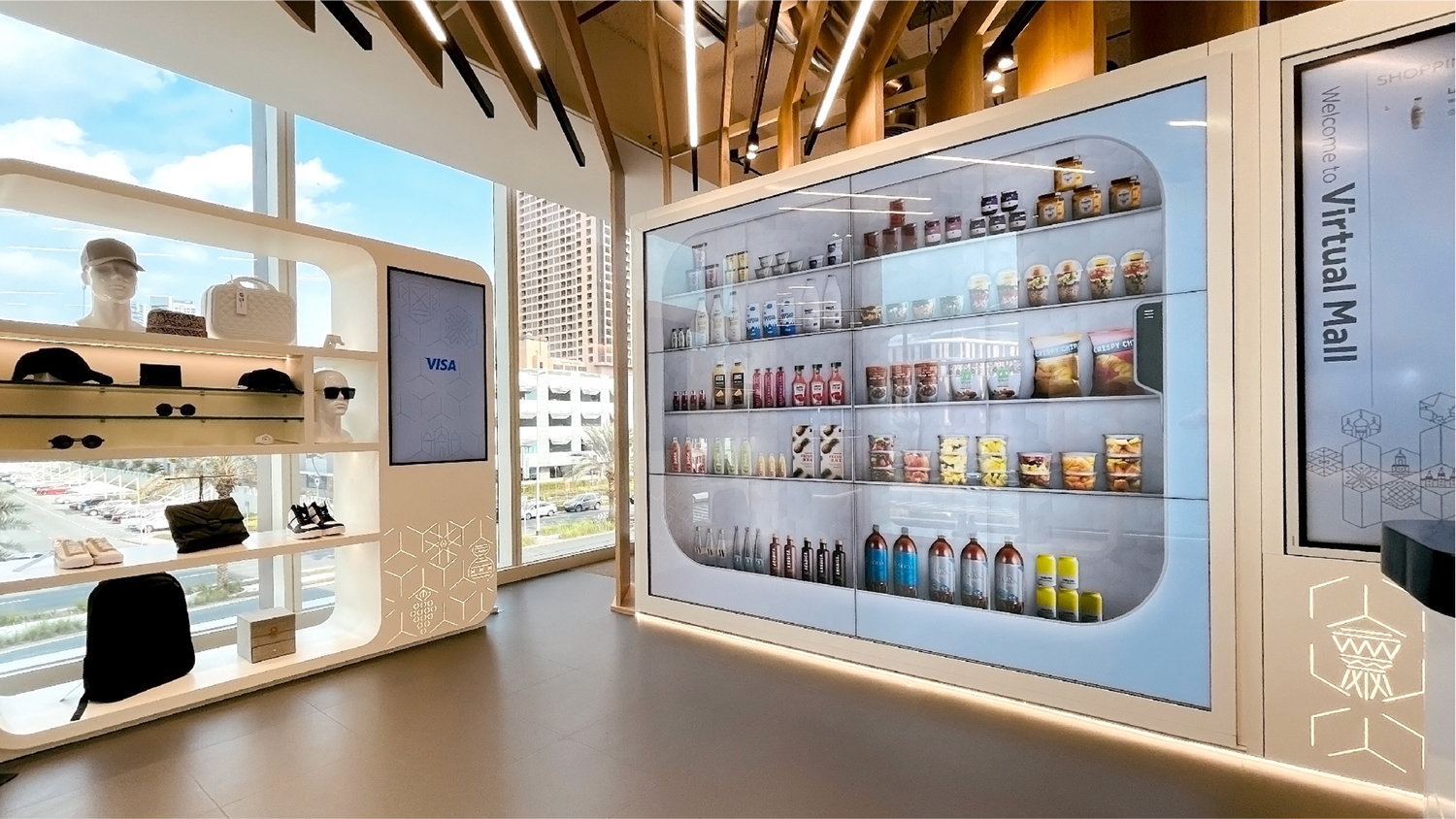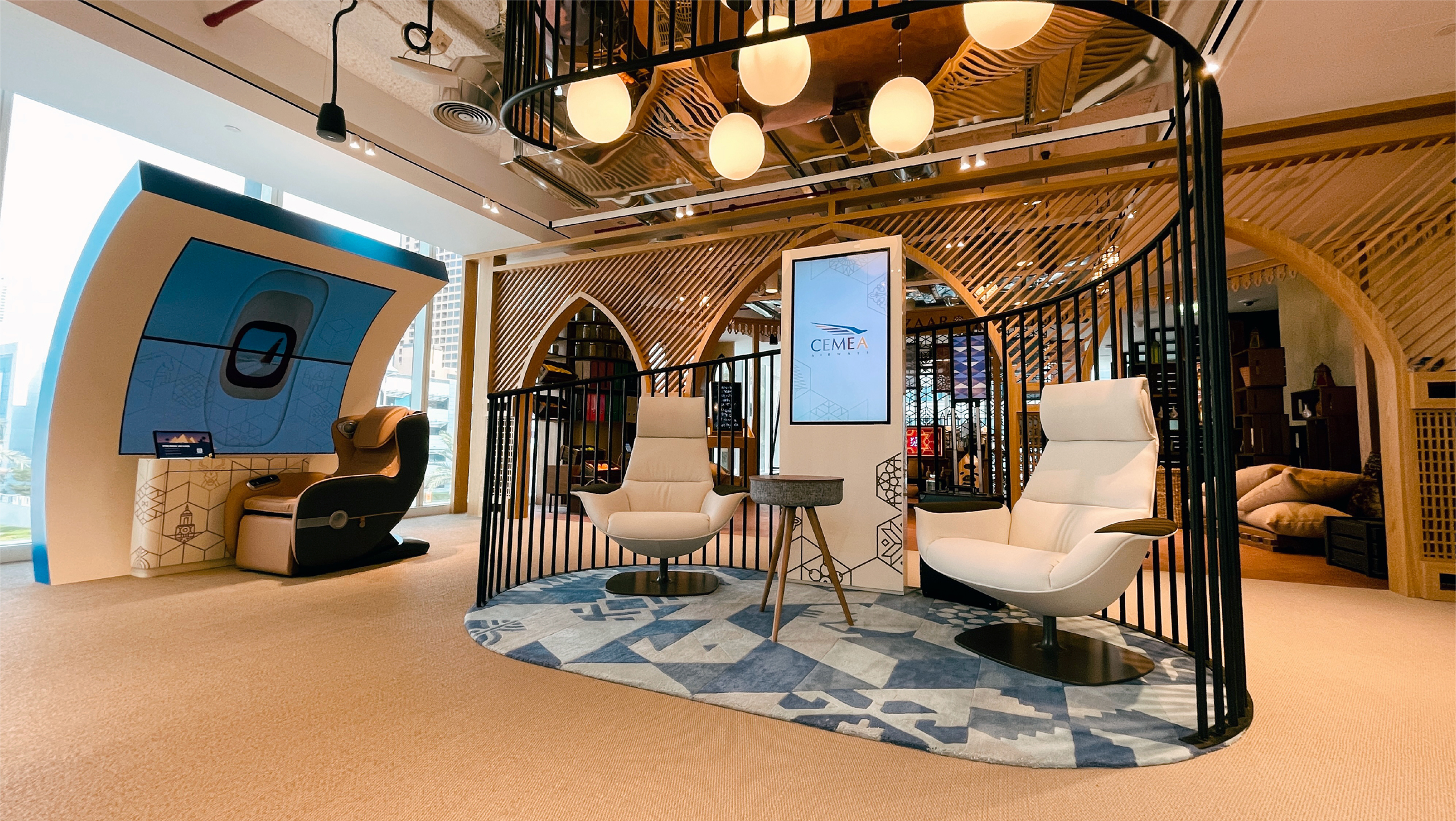 "In the CEMEA Airways premium Transit Lounge, visitors go through an in-flight experience that shows how Visa's products are used on a flight."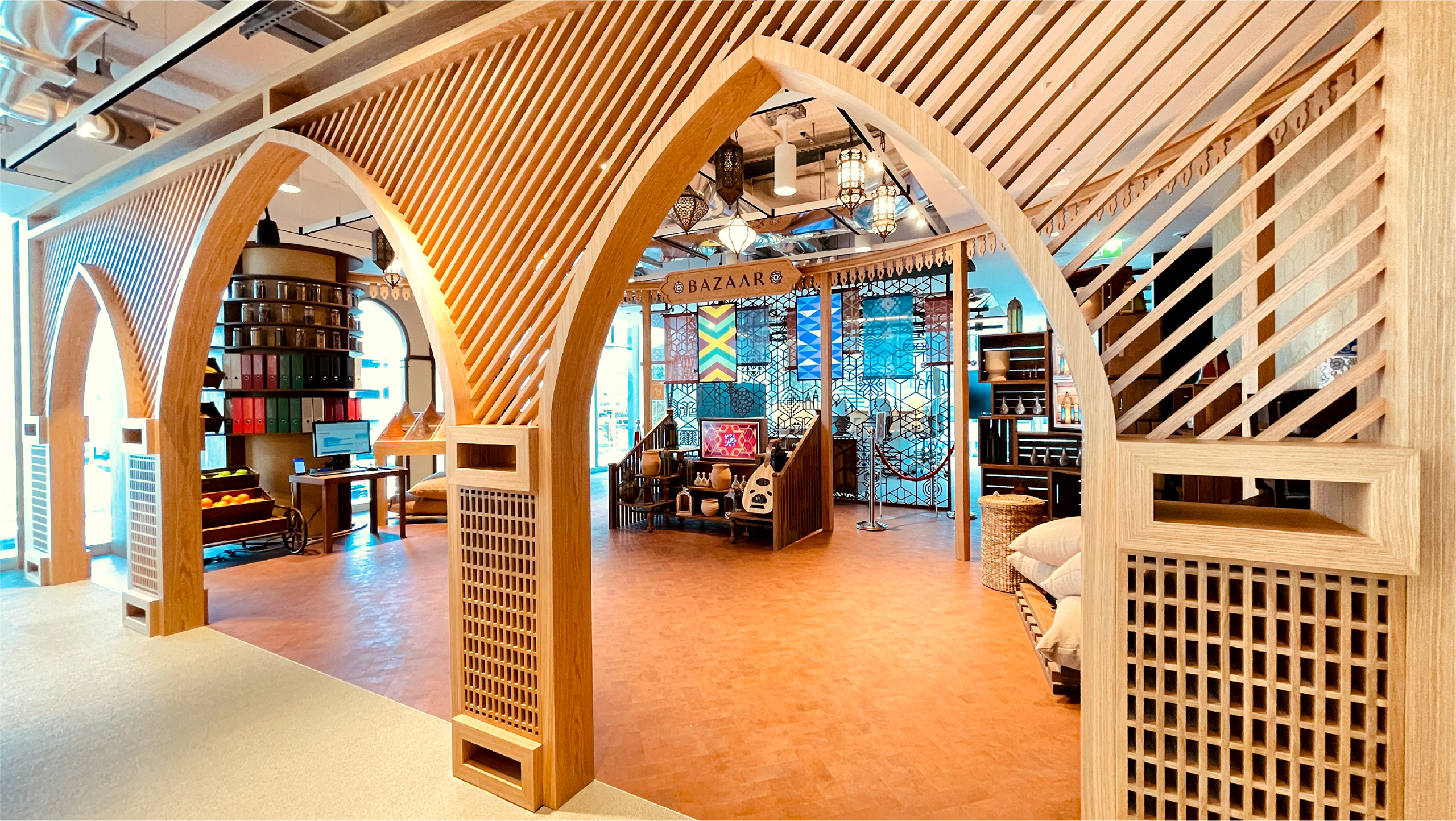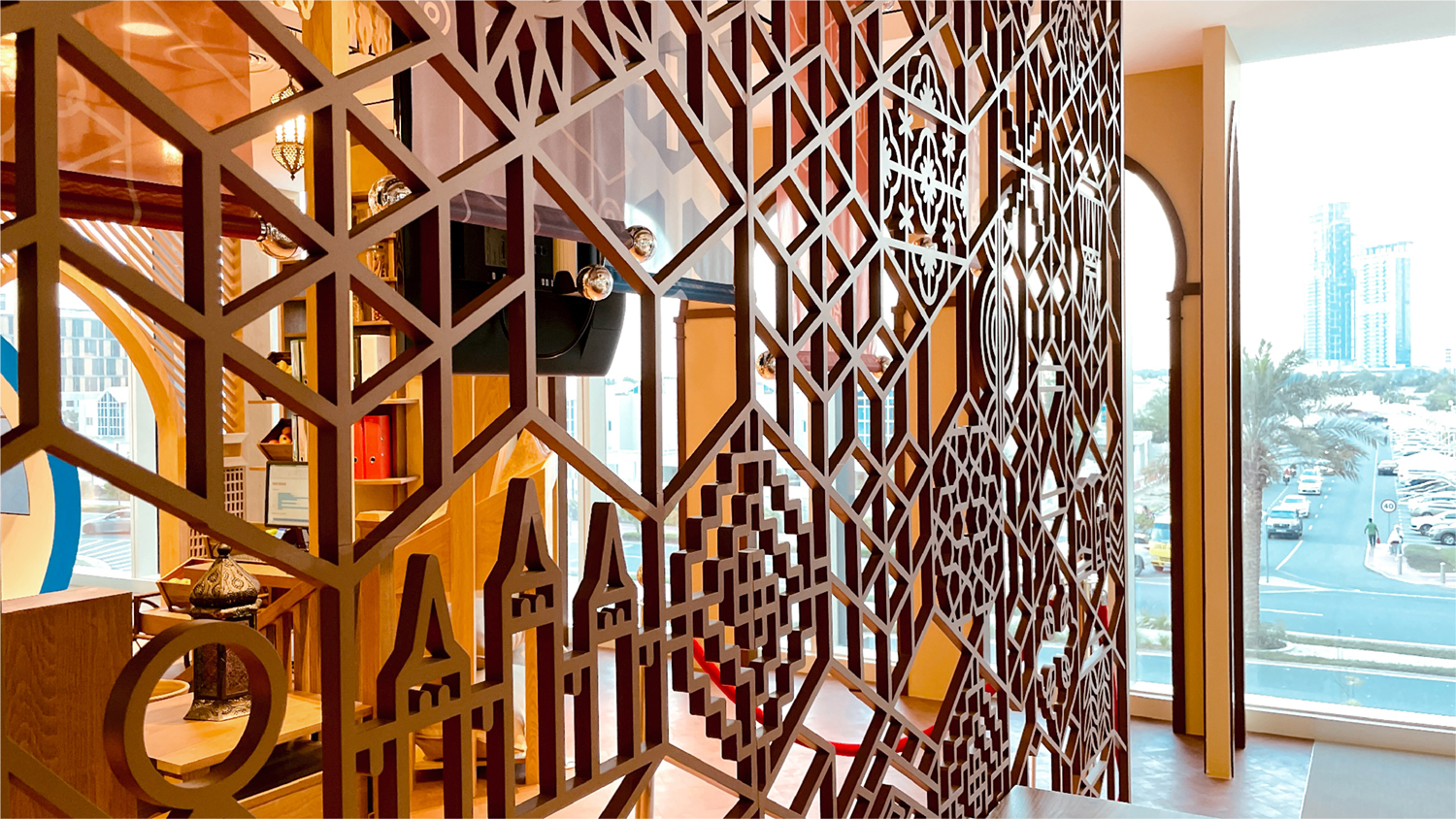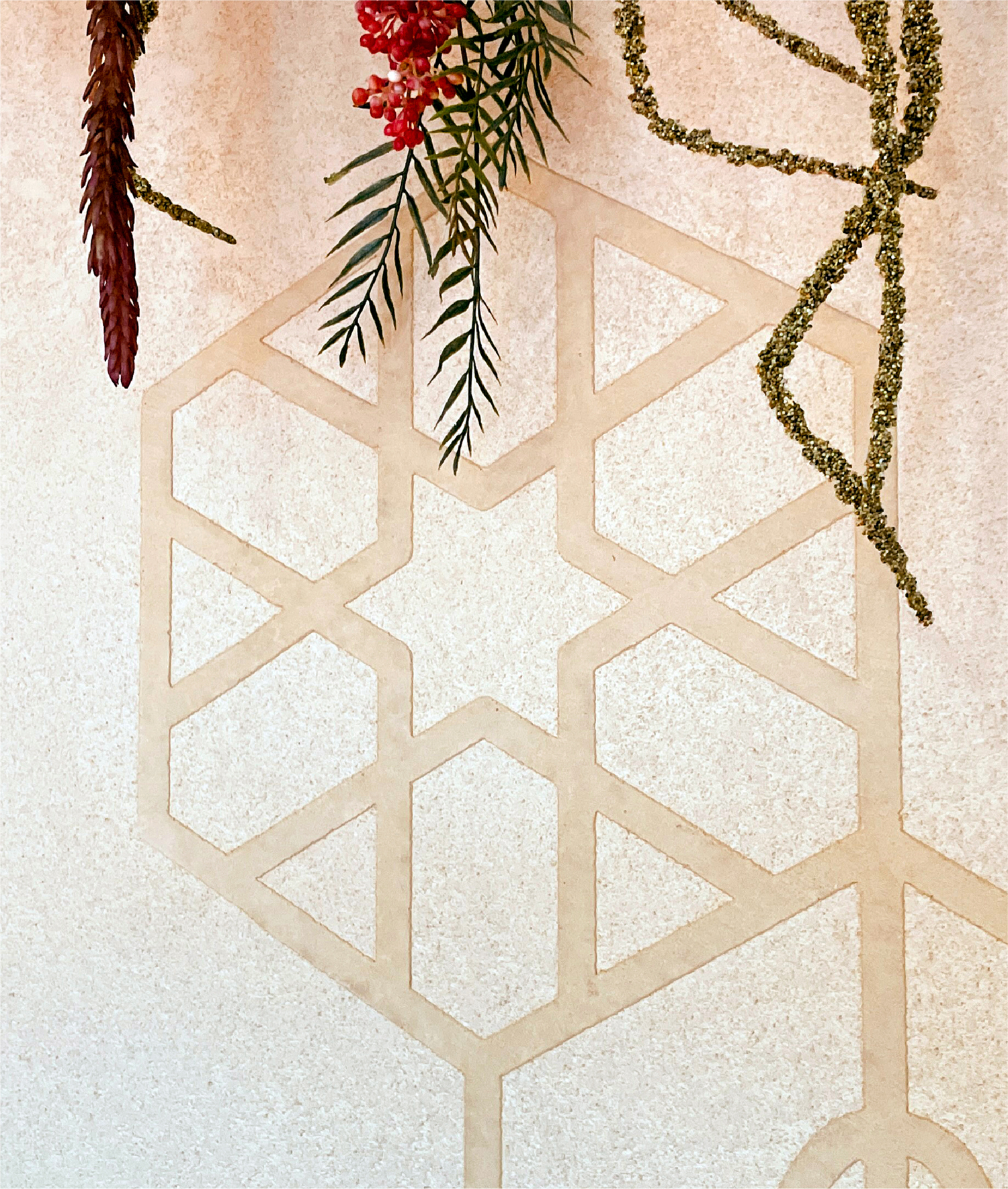 At the last experiential area, we recreated a marketplace inspired by a local Egyptian bazaar (Souq). This area features both sides of transactions, highlighting Visa's human-centered design for the merchants and buyers.
"The center has a network of collaborative spaces. Discussions, meetings, and other events take place in these areas."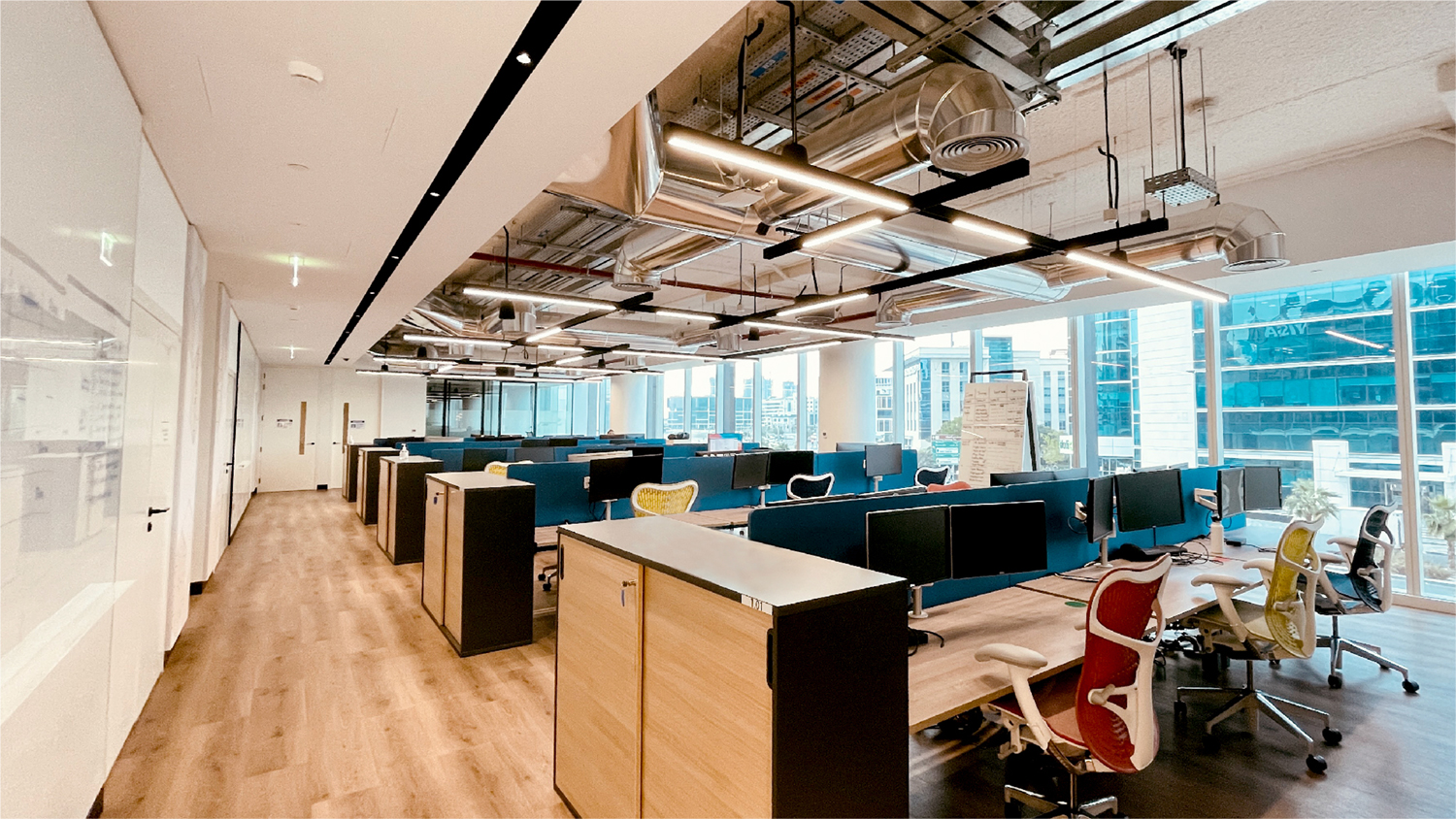 Client
Visa
Discipline
Spatial Design, Branding, Art Direction, Exhibition Graphics, Illustration, Digital Design, Motion Graphics, Marketing Collateral, Environmental Graphics
Sector
Technology