Visa Innovation Center Virtual Tour
"An immersive 360 virtual tour based on the physical Visa Innovation Center Singapore."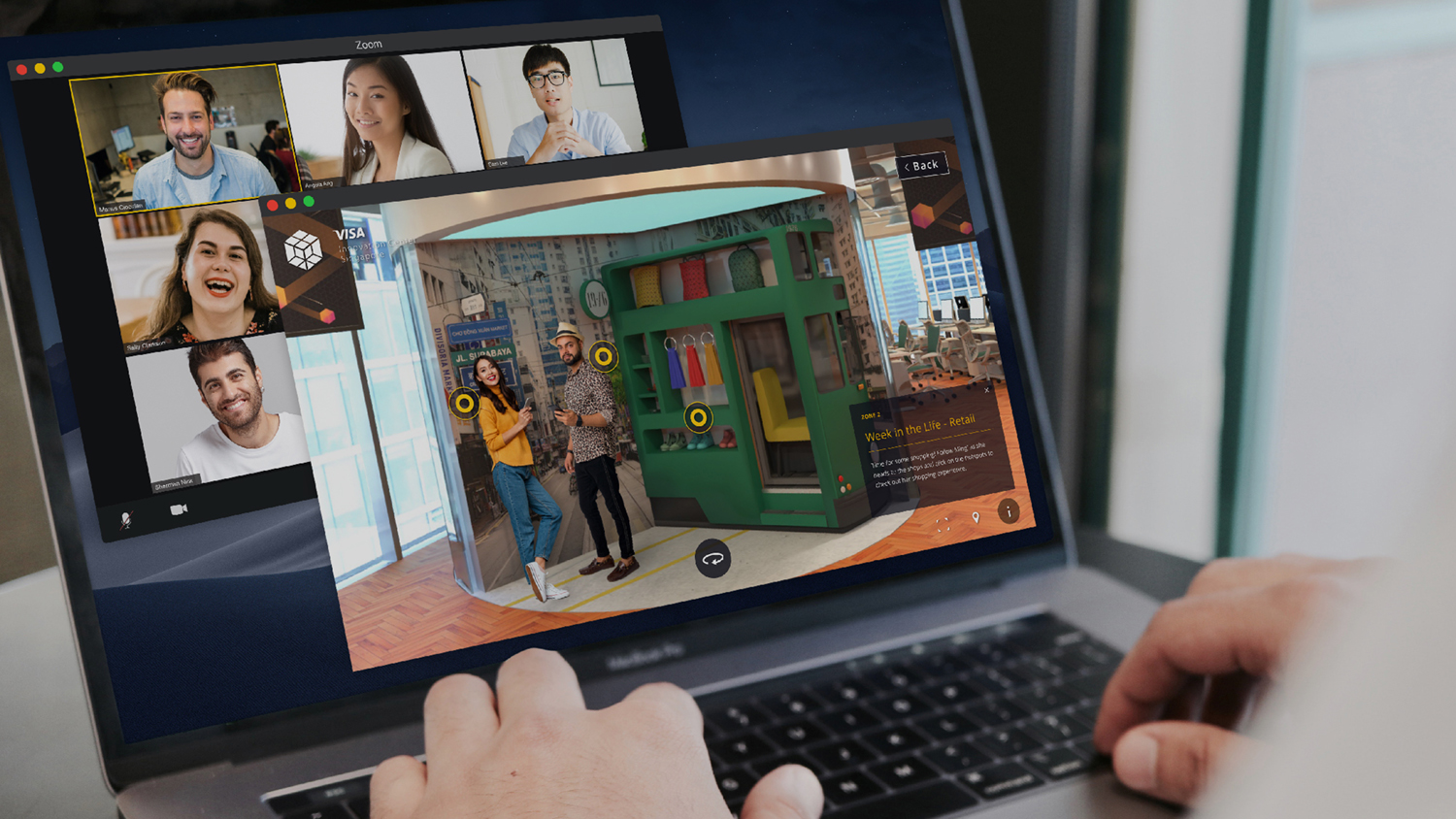 The virtual tour is designed in two modes: guided and unguided. Visa Innovation Center Singapore's physical experience is transformed into an engaging virtual journey. Guests can access the virtual tour on their own or with the assistance of a Visa guide. An e-invite is created to provide secure access to the virtual tour.
Creating an intuitive user experience
A navigational map of the Visa Innovation Center Singapore showcasing a realistic 3D floor plan and zonal organization for an intuitive user experience. With a click, visitors to the site can navigate with ease and access the content swiftly.
Using voice-over to bring stories to life
The voice-over helps to bring the characters and scenes to life, making the whole experience more immersive for the visitor. It also helps to guide the visitor through the exhibits, providing information and context that would otherwise be lost.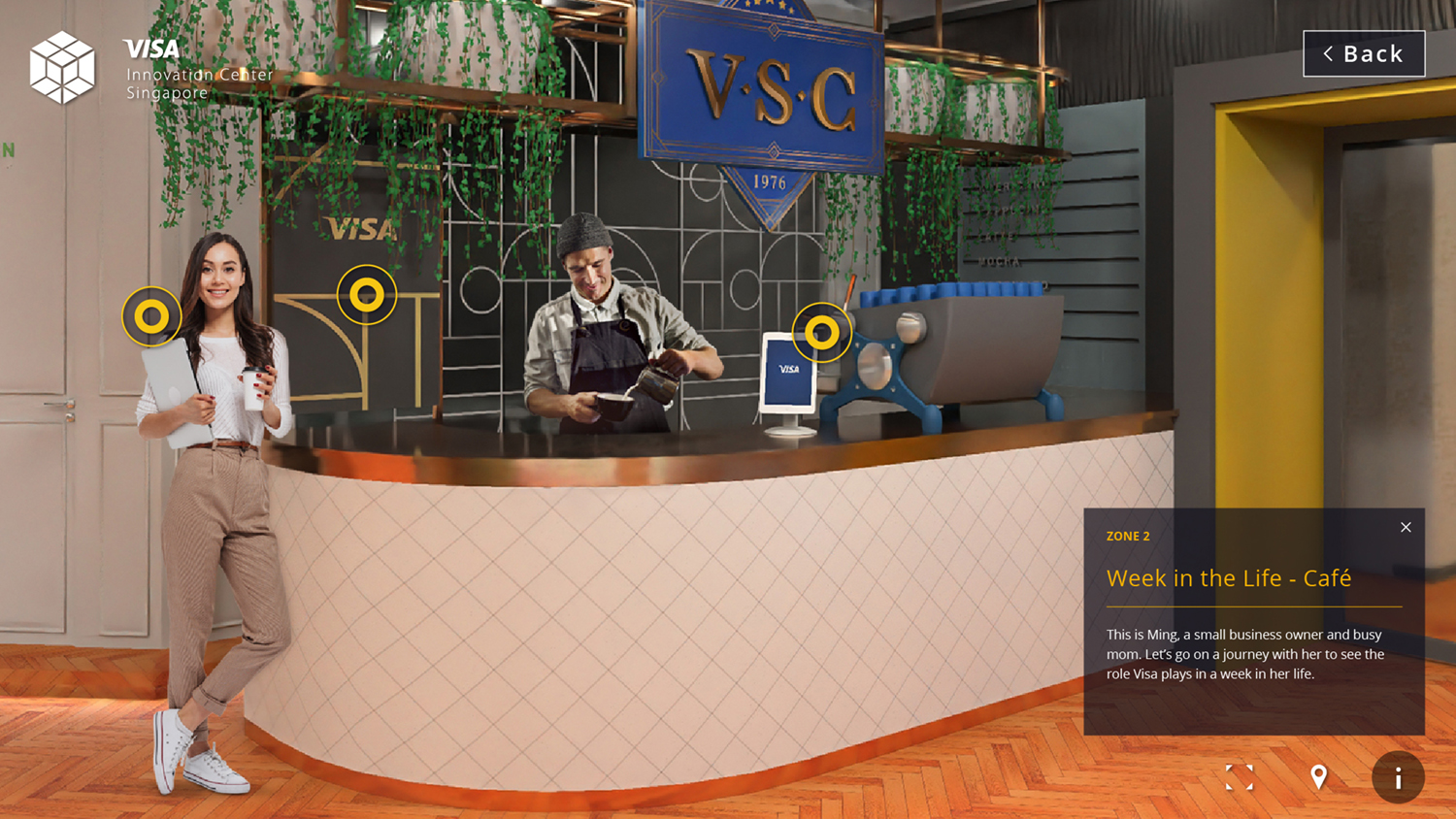 Hotspots & interactive pop-up
The animated hotspots are placed in strategic locations and prompt visitors to click and explore.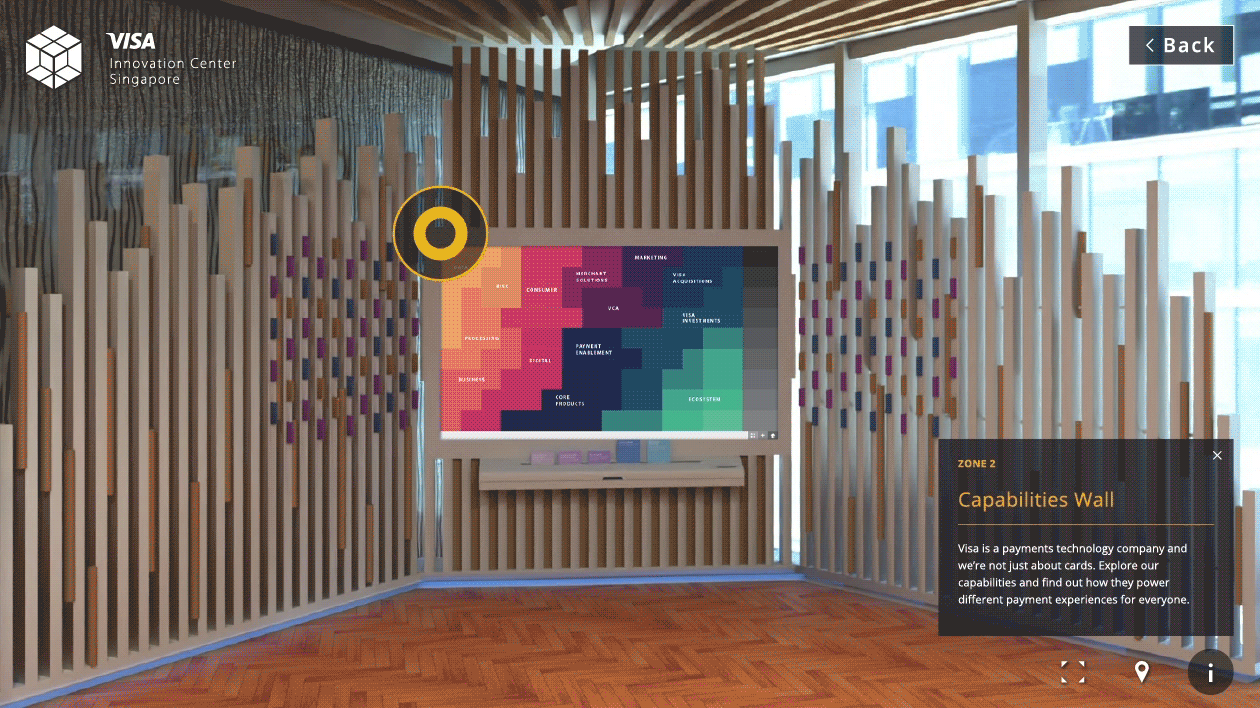 "Visa's wide capabilities have been reimagined as a dynamic motion graphics wall, with content changing and combining as visitors interact with it."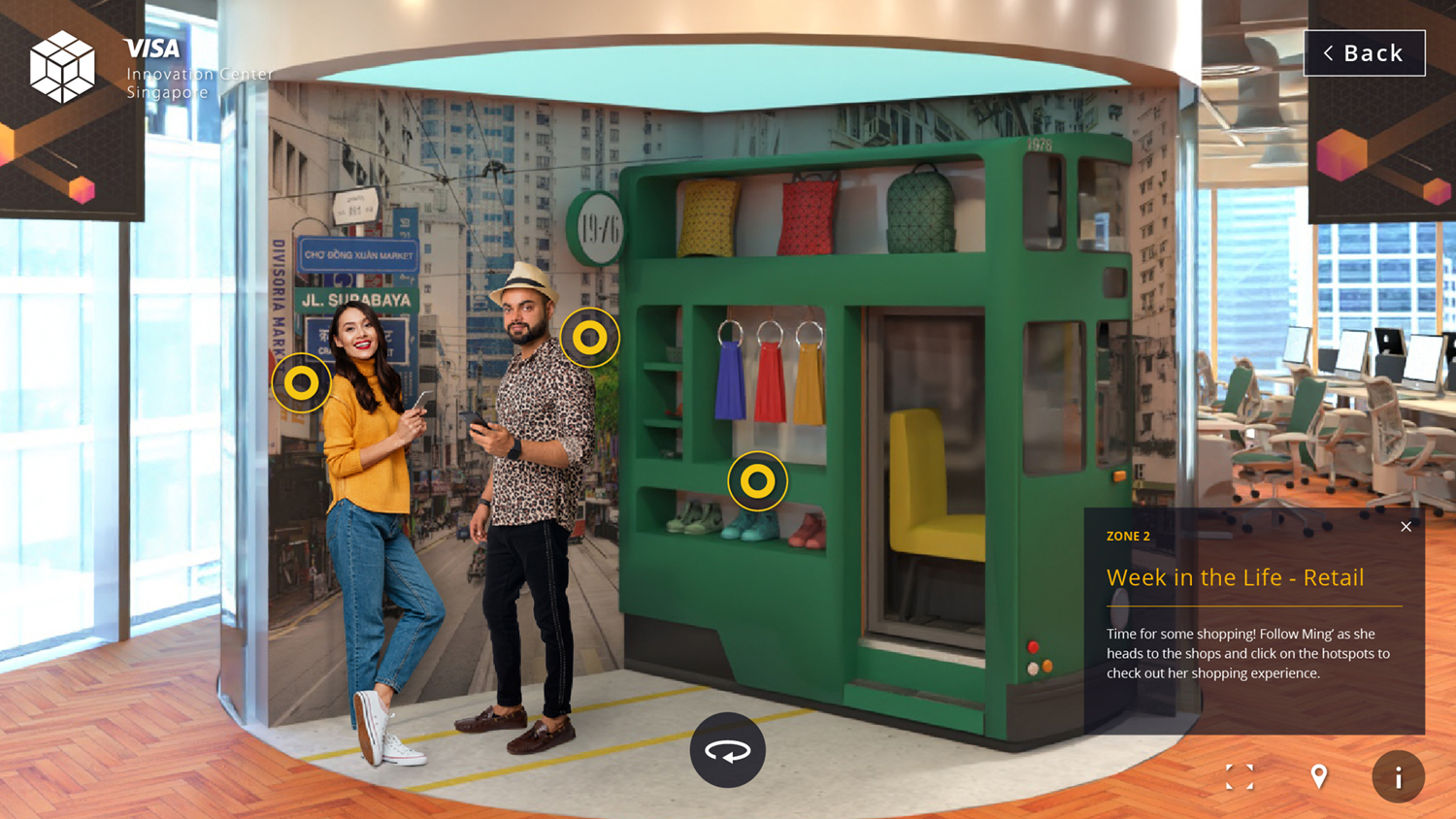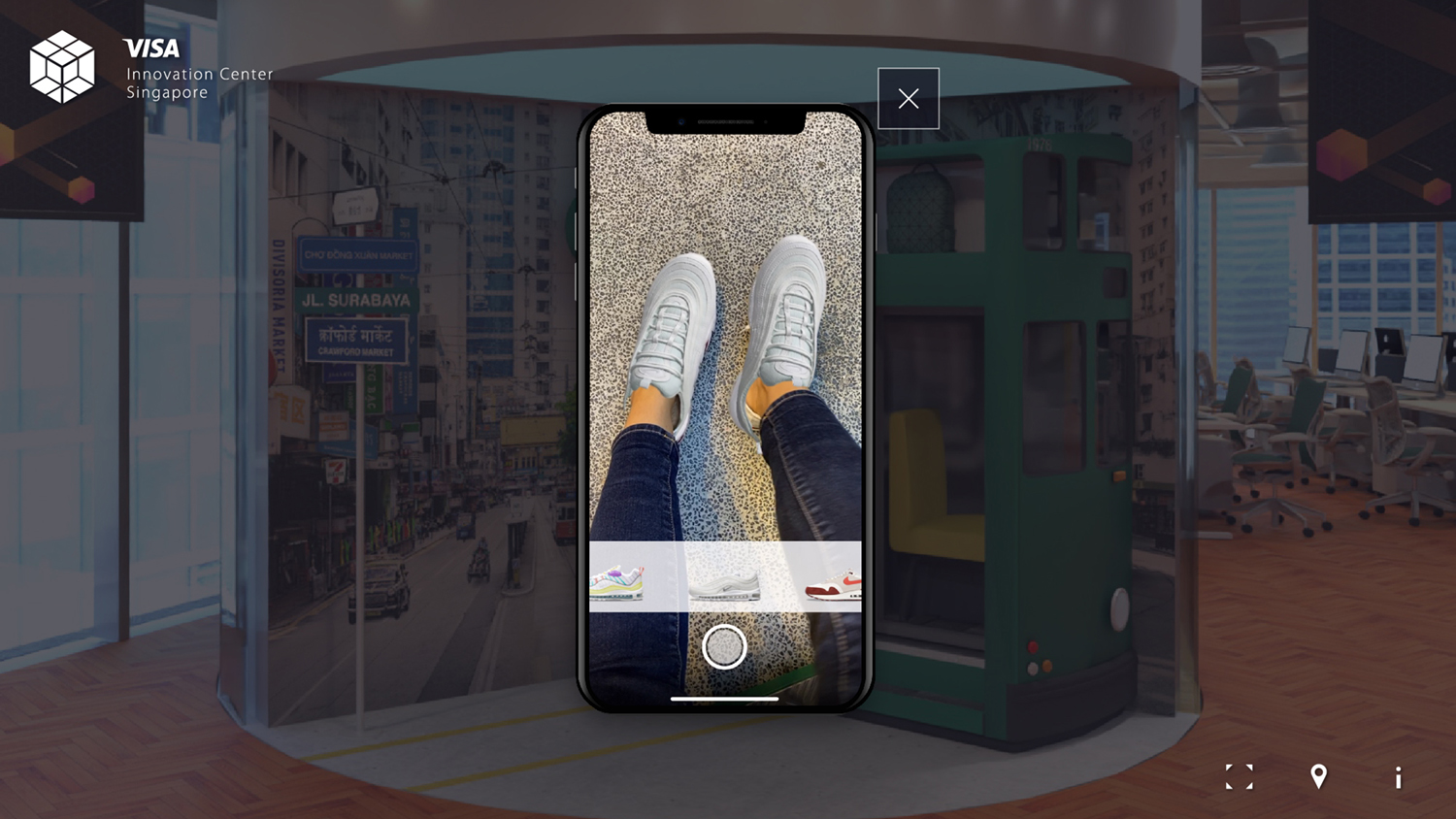 Fully-navigable Experience
The 360 Carousel is one of the highlights in Visa Innovation Center Singapore. We have developed this to be equally engaging online with interactive elements and navigation tools, enabling them to switch the carousel, zoom in/out, and pan left/right.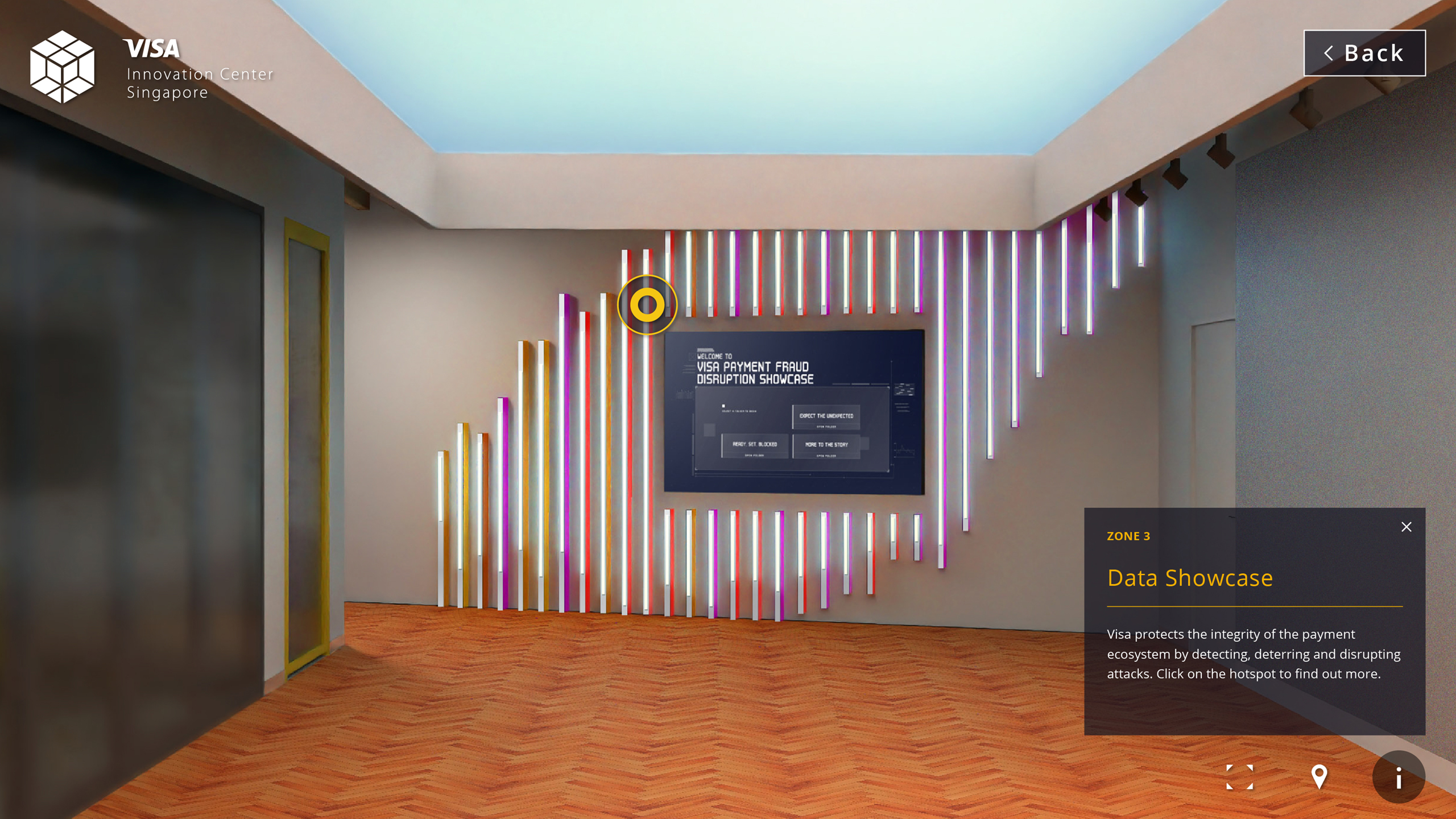 "Visa Payment Fraud Disruption is an interactive data showcase that allows visitors to see how Visa is working to prevent payment fraud. The exhibit includes a variety of data visualizations that highlight the different types of fraud that occur, as well as the steps Visa is taking to disrupt it."
This virtual tour is an interactive experience corresponded to the physical Visa Innovation Center that we have worked on. This project runs smoothly with our prior knowledge of its physical space.
Client
Visa
Collaborators
Webpuppies
Discipline
UI/UX, Digital Design, Art Direction, Motion Graphics
Sector
Technology