Visa Innovation Center Singapore 2020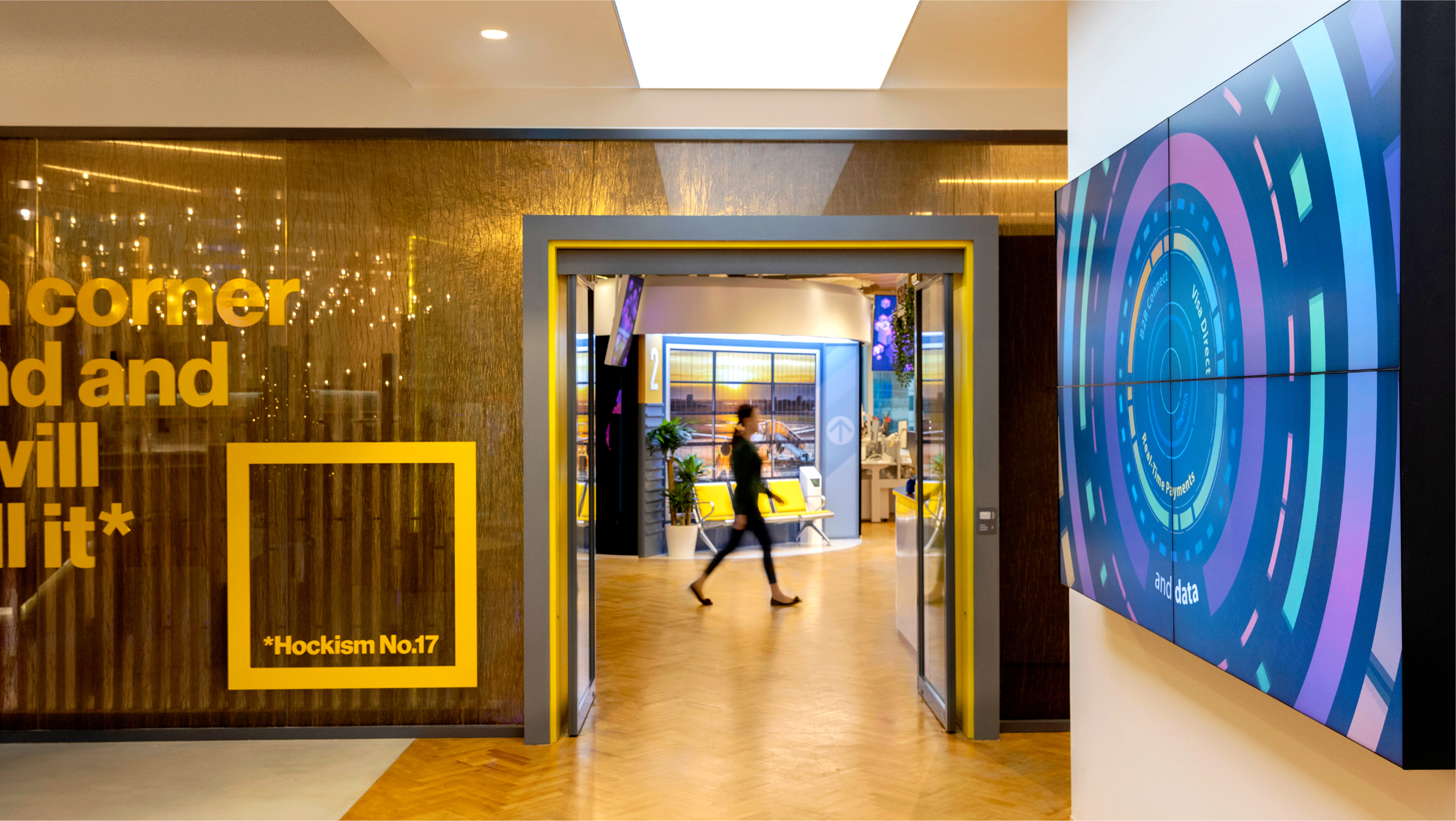 "Spatial and digital design for Visa Innovation Center Singapore."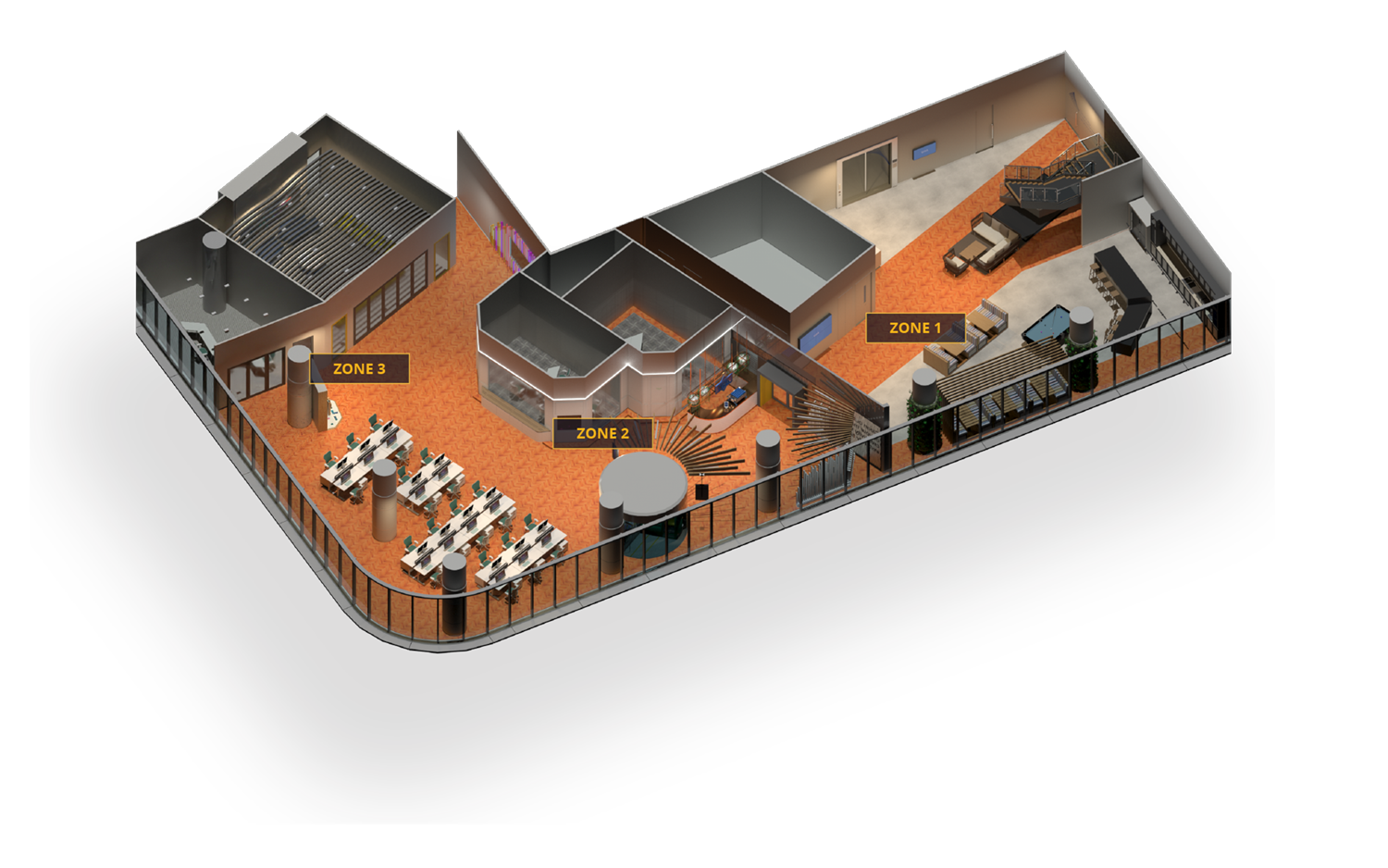 Building Networks and Connecting Ideas
The Visa Singapore Innovation Centre connects Visa partners to the best of the region and Visa's worldwide network.
The 7000 sq ft facility was built for Visa creators, partners, and clients. With an open-concept layout intended for brainstorming, planning, and developing in mind, the Visa Singapore Innovation Centre incorporates a variety of client engagement exhibits, co-creation spaces, and hospitality amenities to ensure that Visa provides the best-in-class experience for all partners.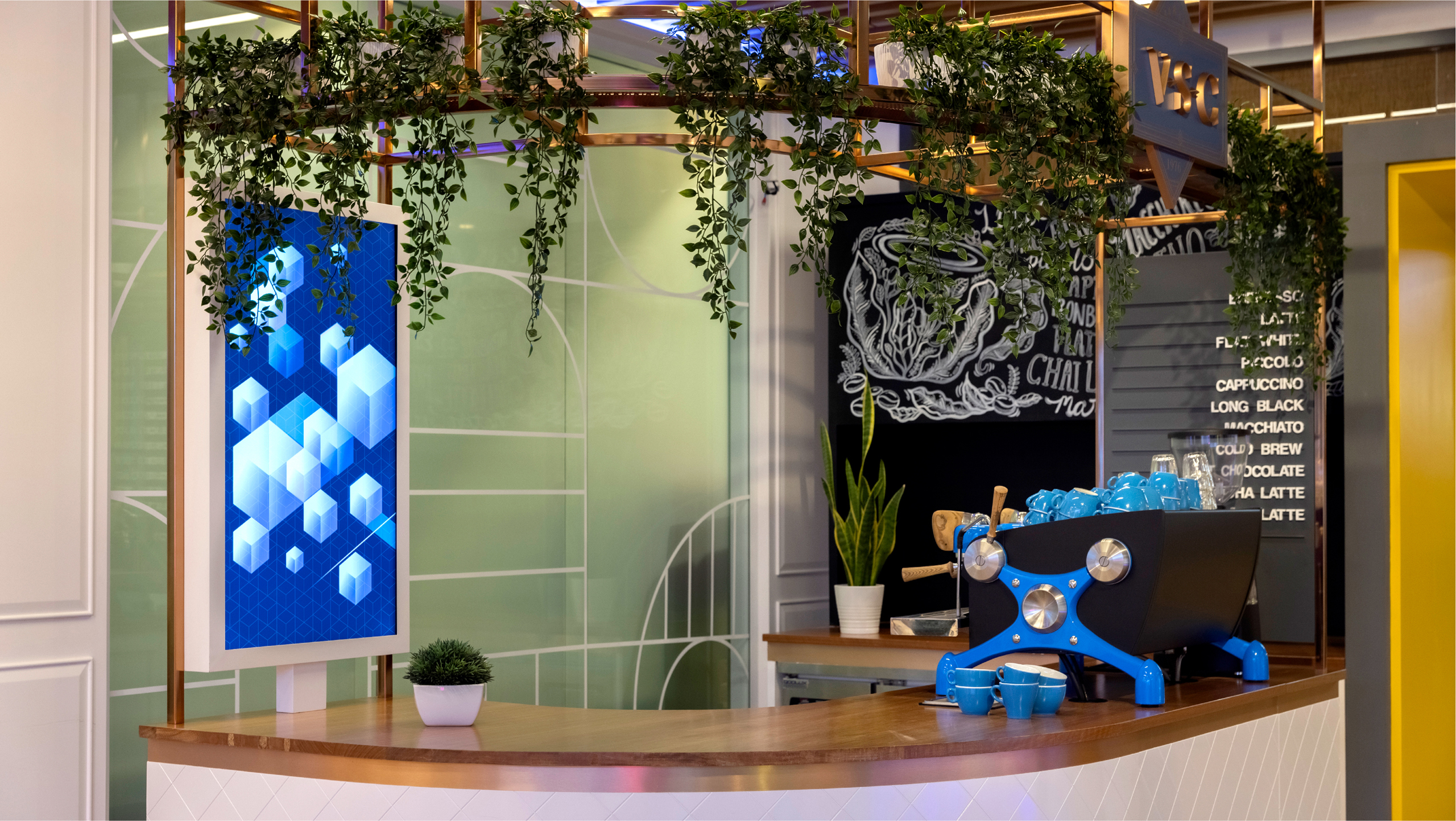 "A 'Visa Special Cafe' was created within the centre to support conversation, collaboration and social connections."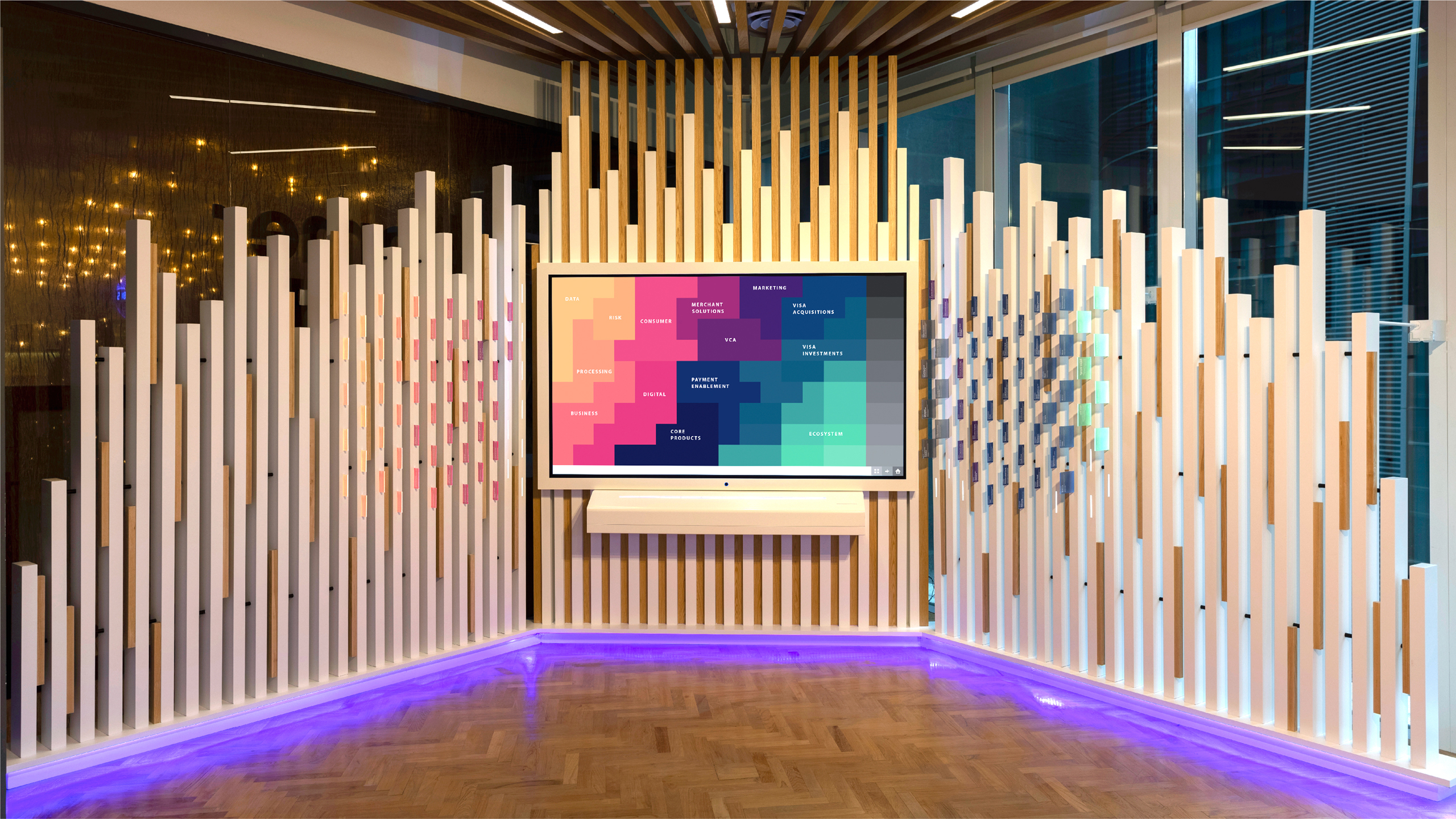 An interpretive wall was used to demonstrate Visa's capabilities as a payments technology company that offers more than just cards.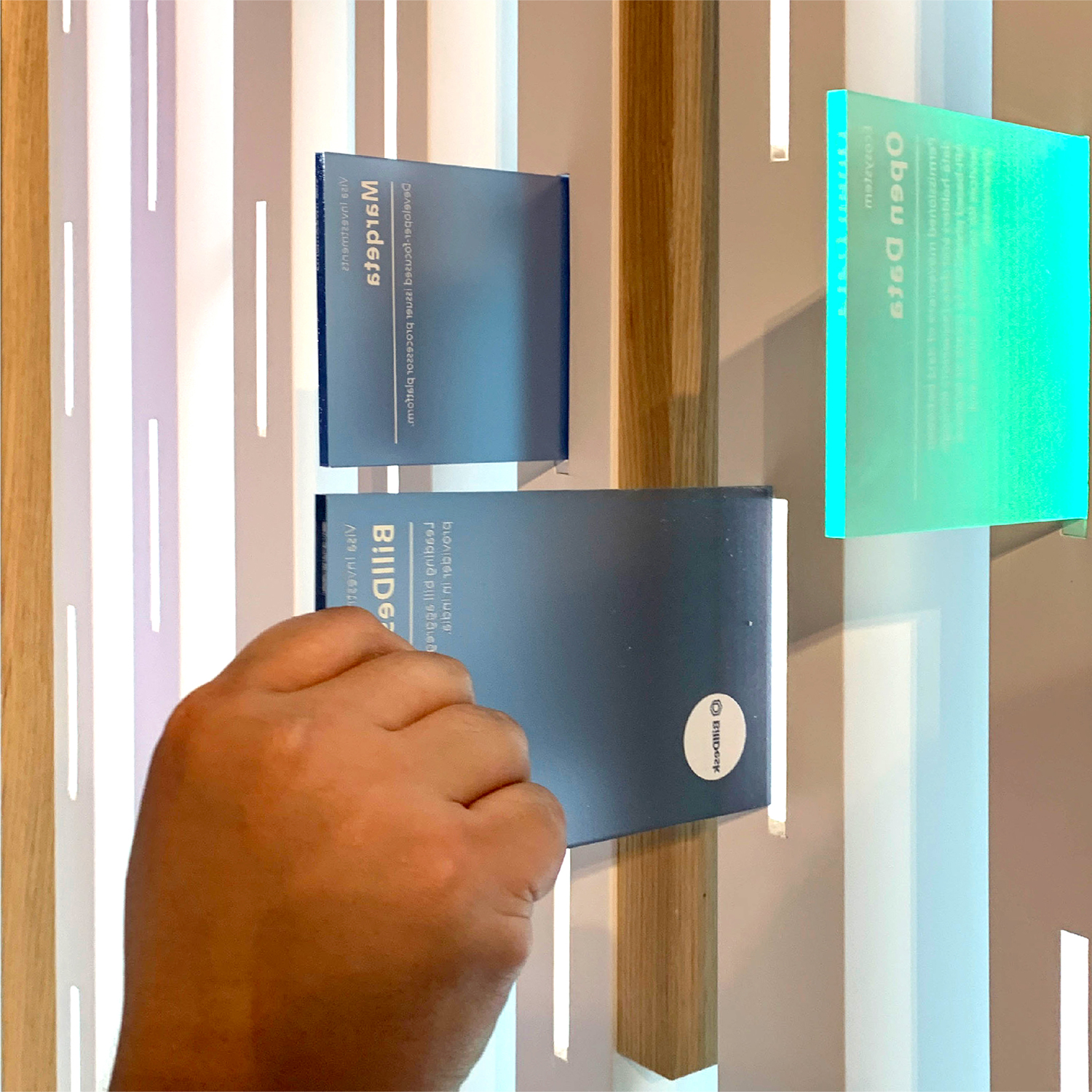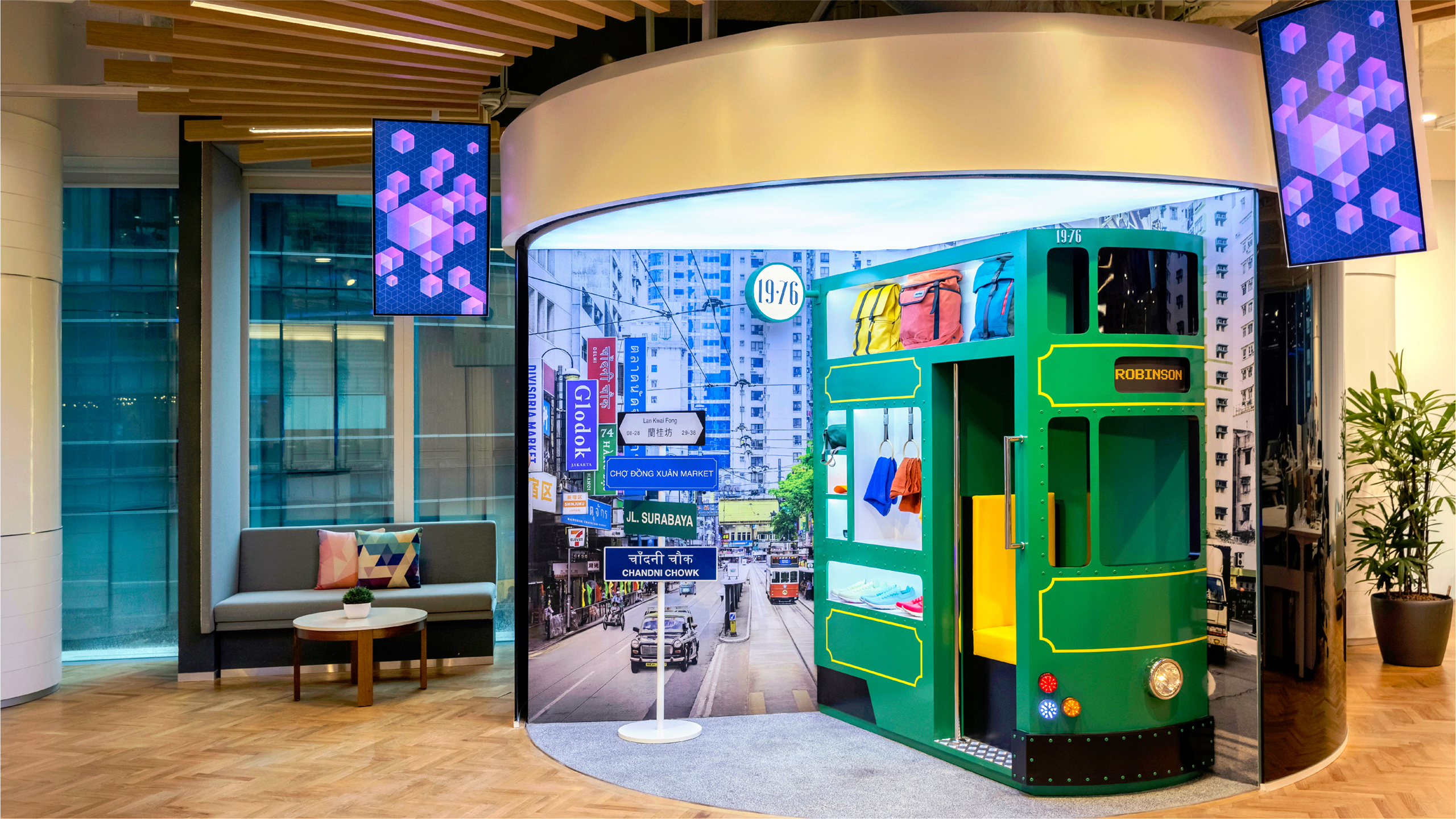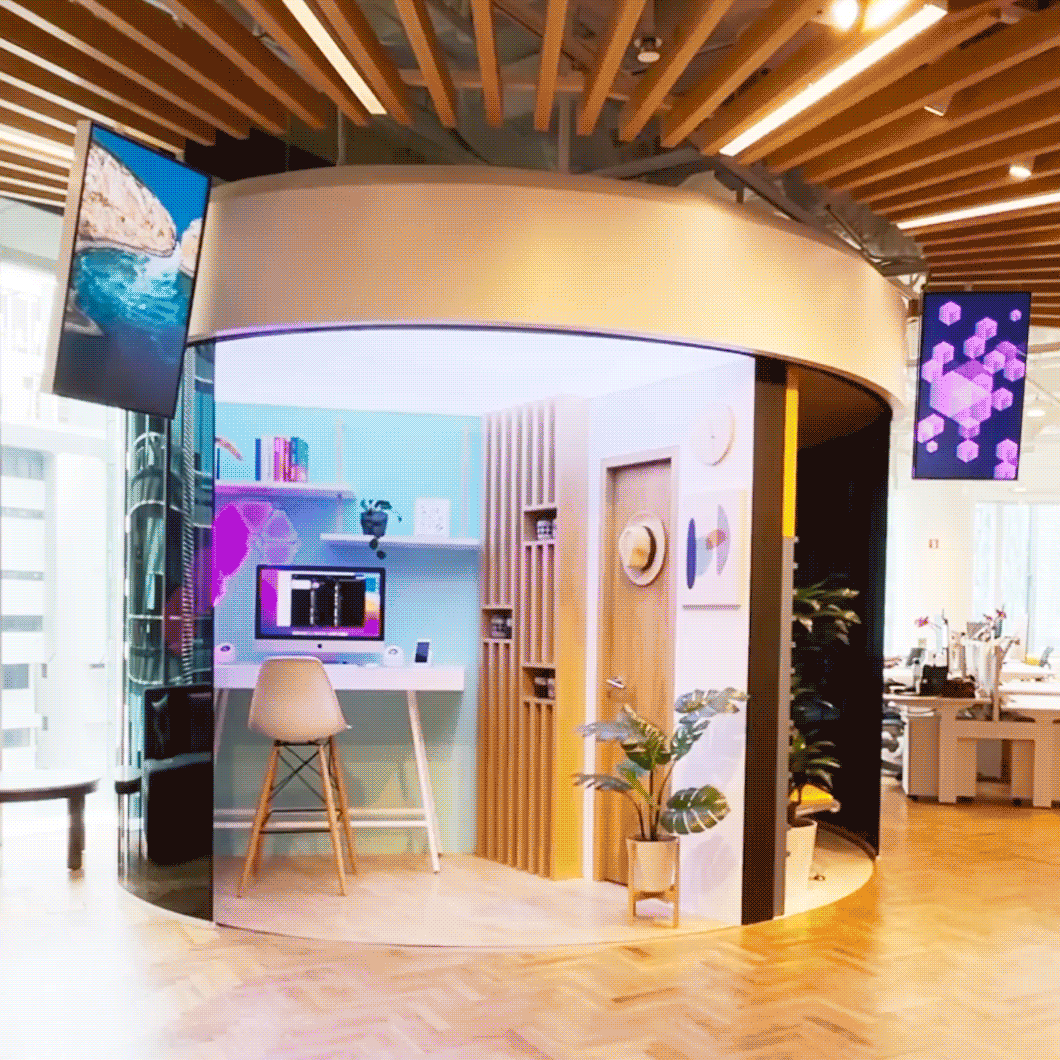 A 360-degree rotating platform with three different scenarios: office, public transportation, and retail outlet was built to demonstrate how Visa's payment technology plays a part in a person's daily life.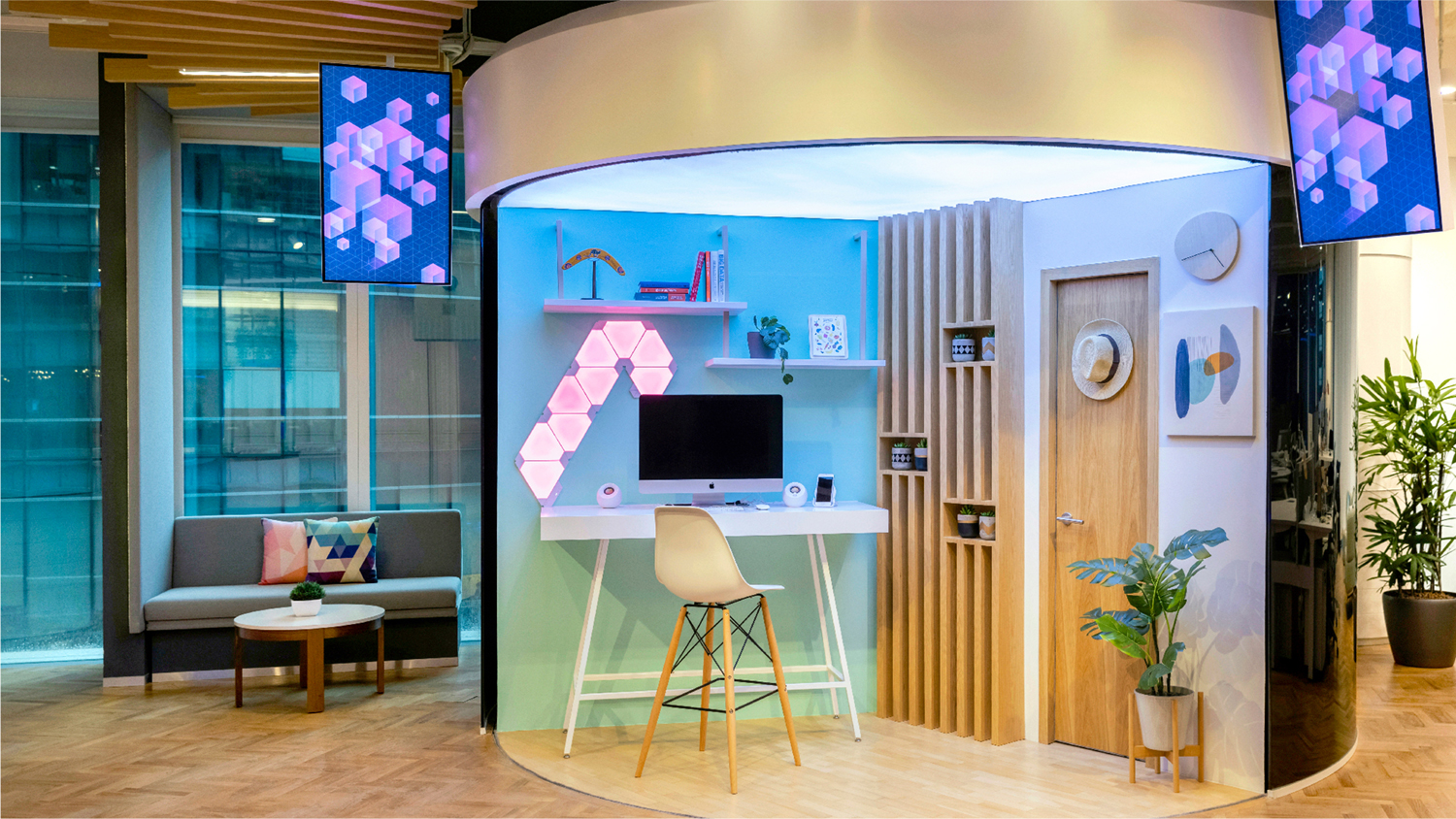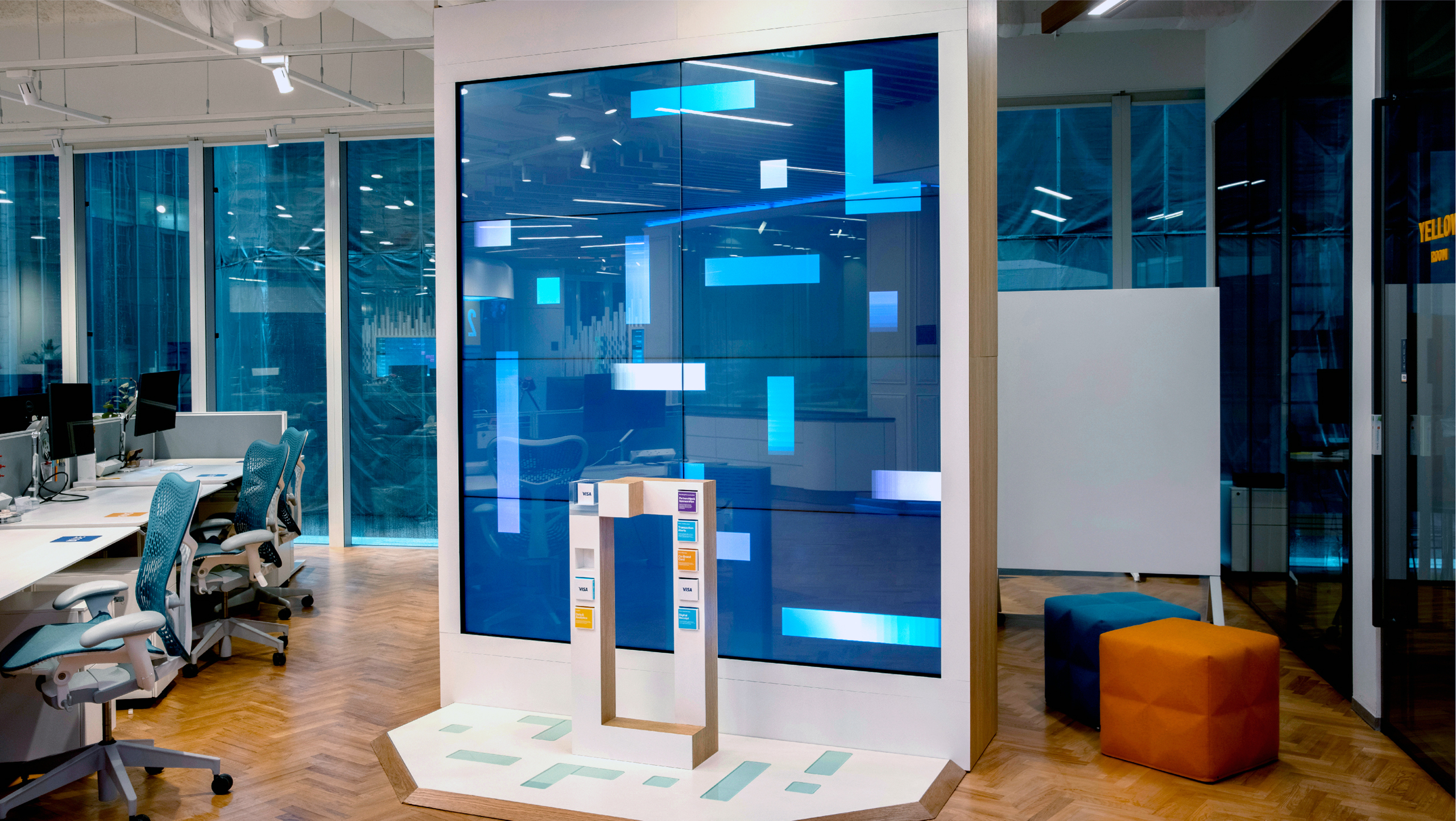 "Cube-activated digital interactive exhibition featuring Visa's Digital Partners."
A large screen kiosk with cube-activator was designed to show how Visa collaborates with numerous fintechs to enable new payment solutions of the future.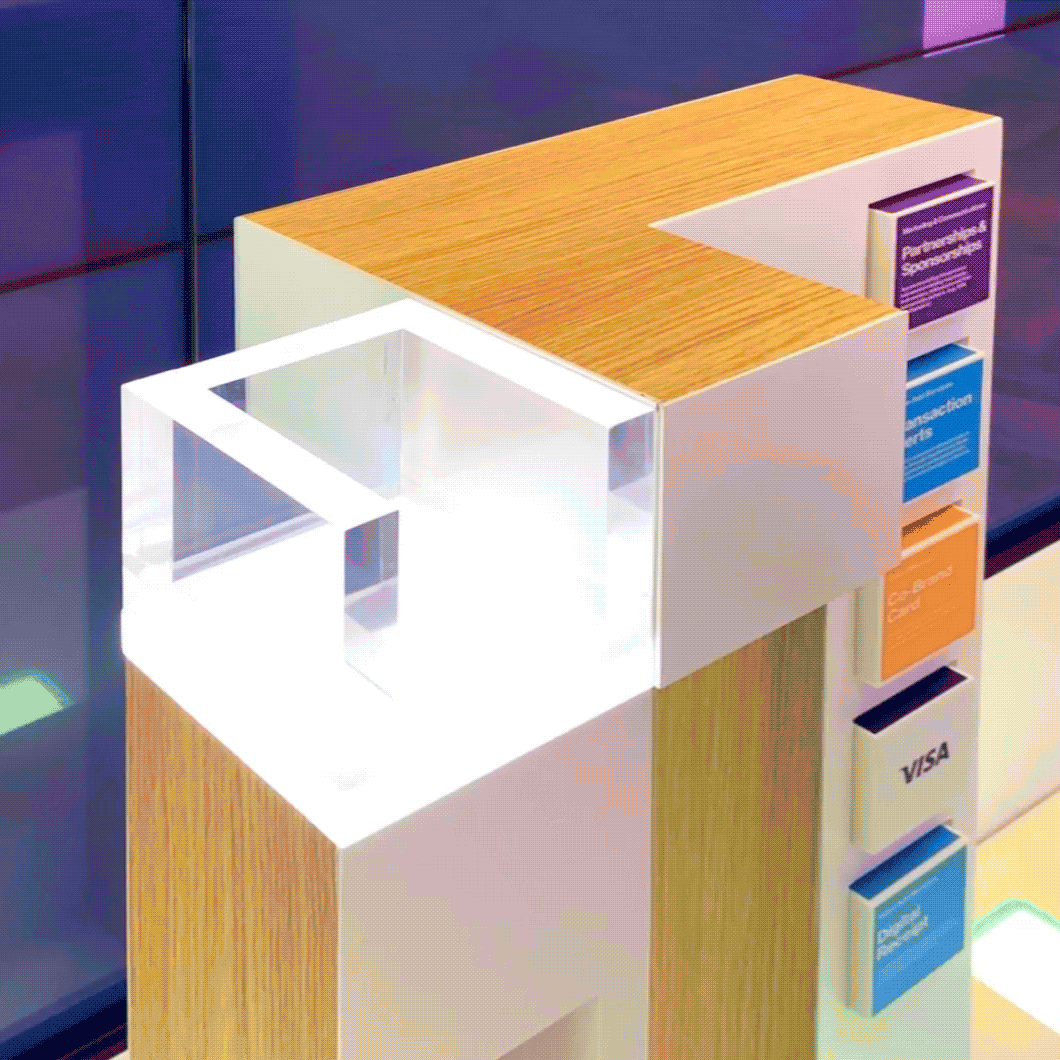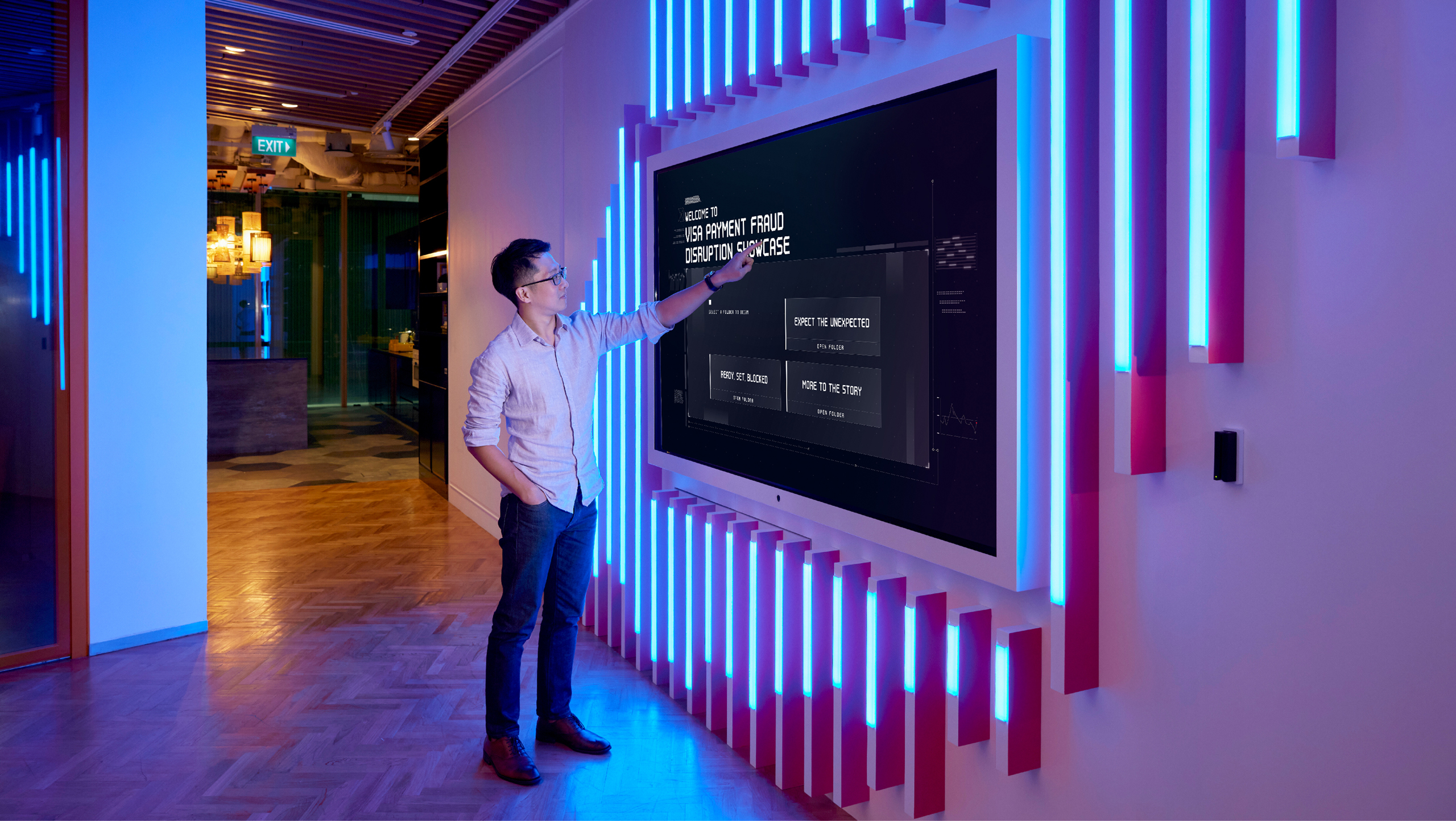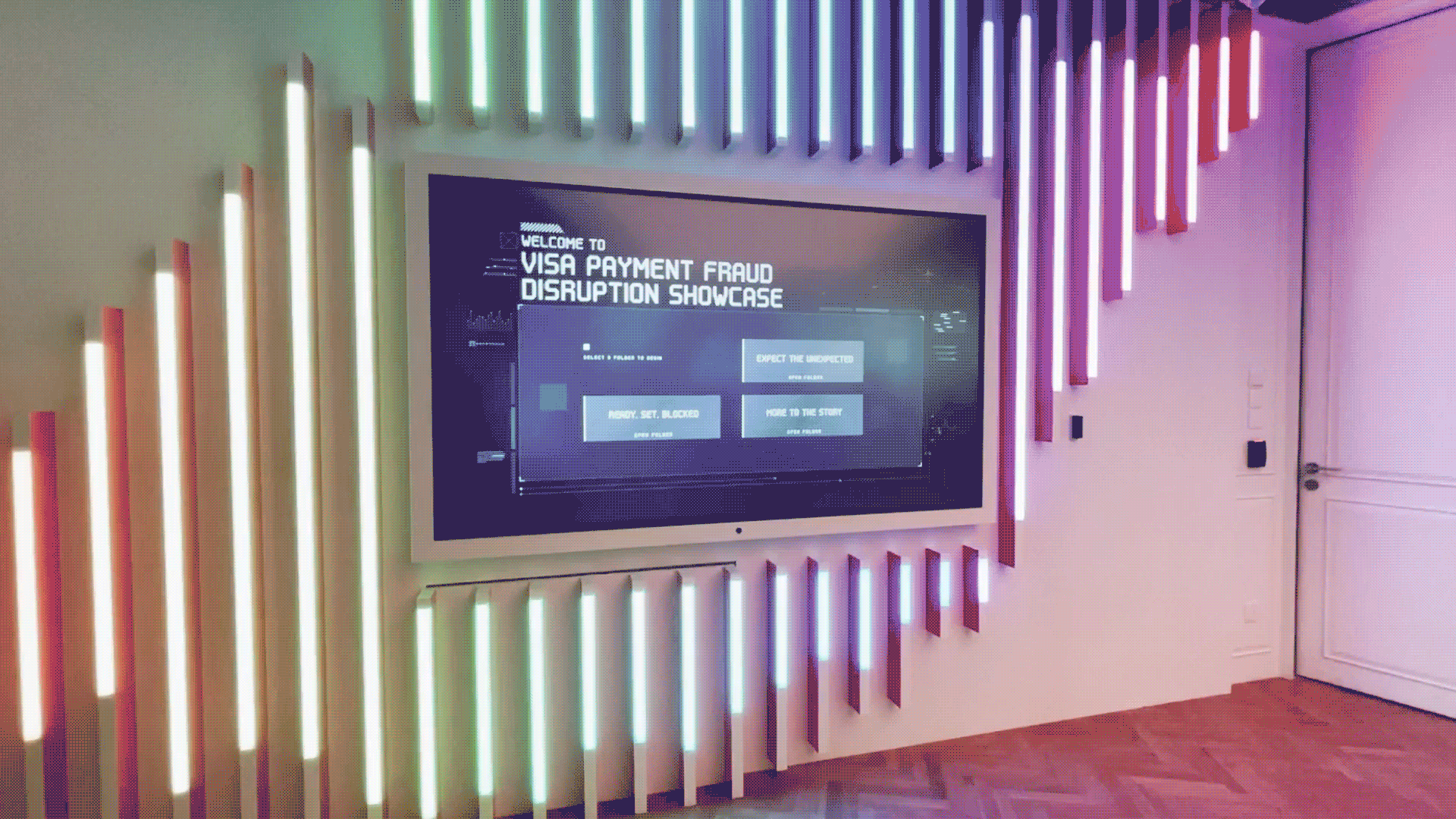 Three animated interactive stories demonstrate how Visa defends the payment ecosystem's integrity by detecting, preventing, and disrupting attacks.
Client
Visa
Collaborators
Pico – Build Partner, Webpuppies – Digital Solution Partner
Discipline
Spatial Design, Branding, Art Direction, Exhibition Graphics, Illustration, Digital Design,
Motion Graphics, Marketing Collateral, Environmental Graphics
Sector
Technology