Visa Innovation Centre Singapore 2018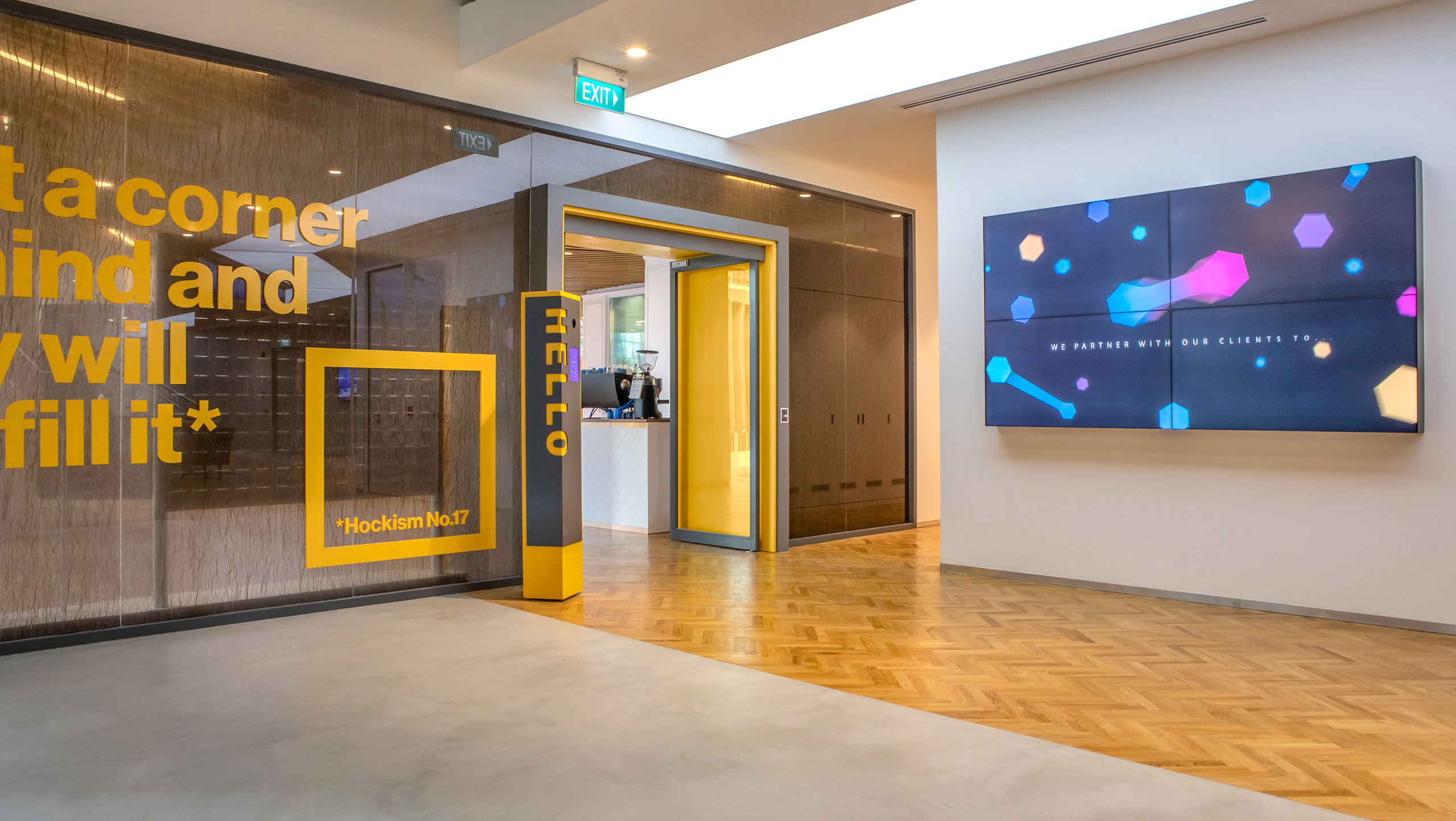 "Spatial design and digital engagement for Visa Innovation Center Singapore."
Visa Innovation Center Singapore
The Visa Innovation Center Singapore is an open and collaborative space where Visa and its partners can discover, design, and develop the future of commerce together. We designed and developed the center using a combination of immersive digital solutions and physical display to reflect Visa holistic payment ecosystem.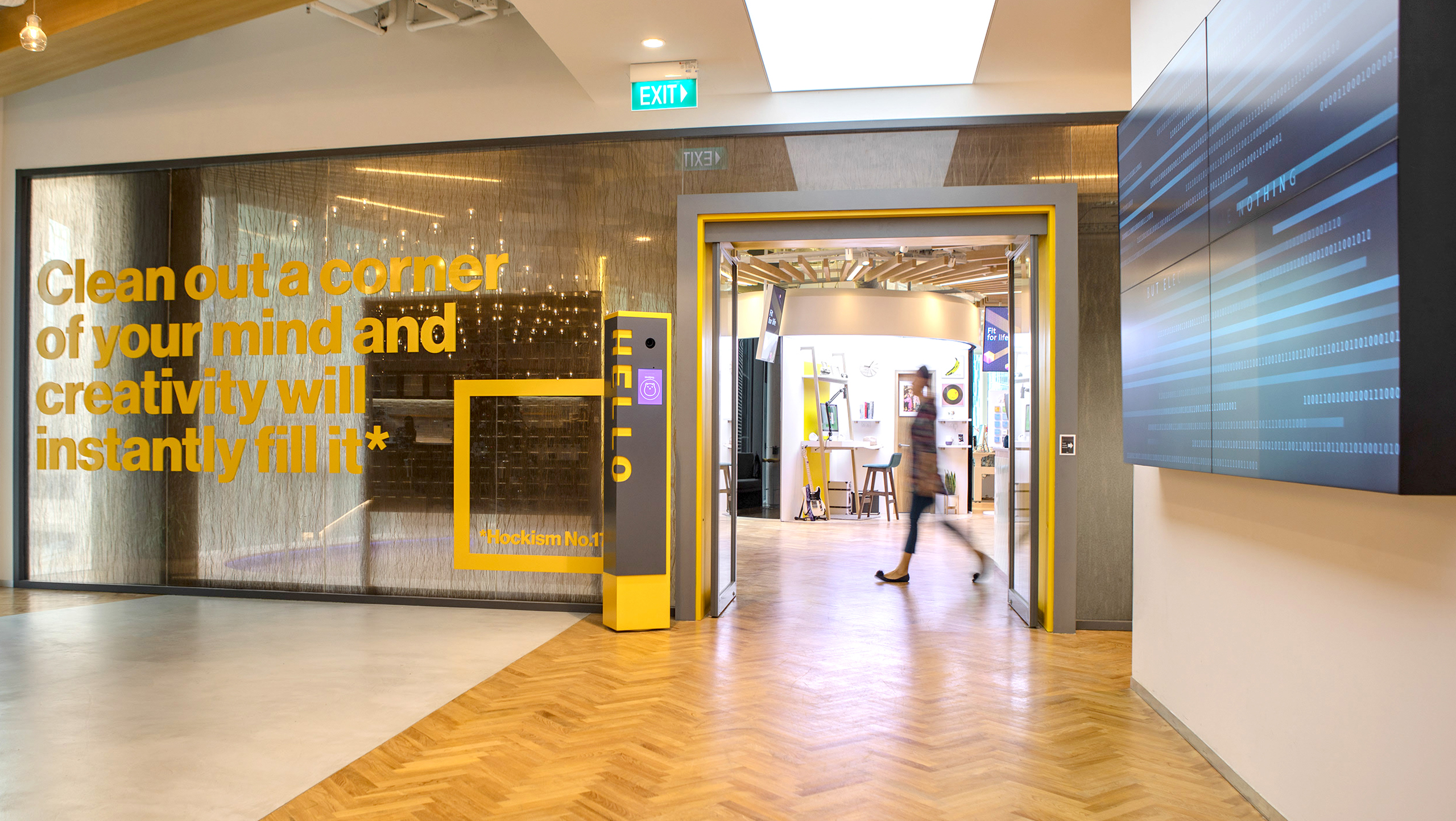 "Face recognition kiosk provides convenient security access to site without compromising the modern spatial design."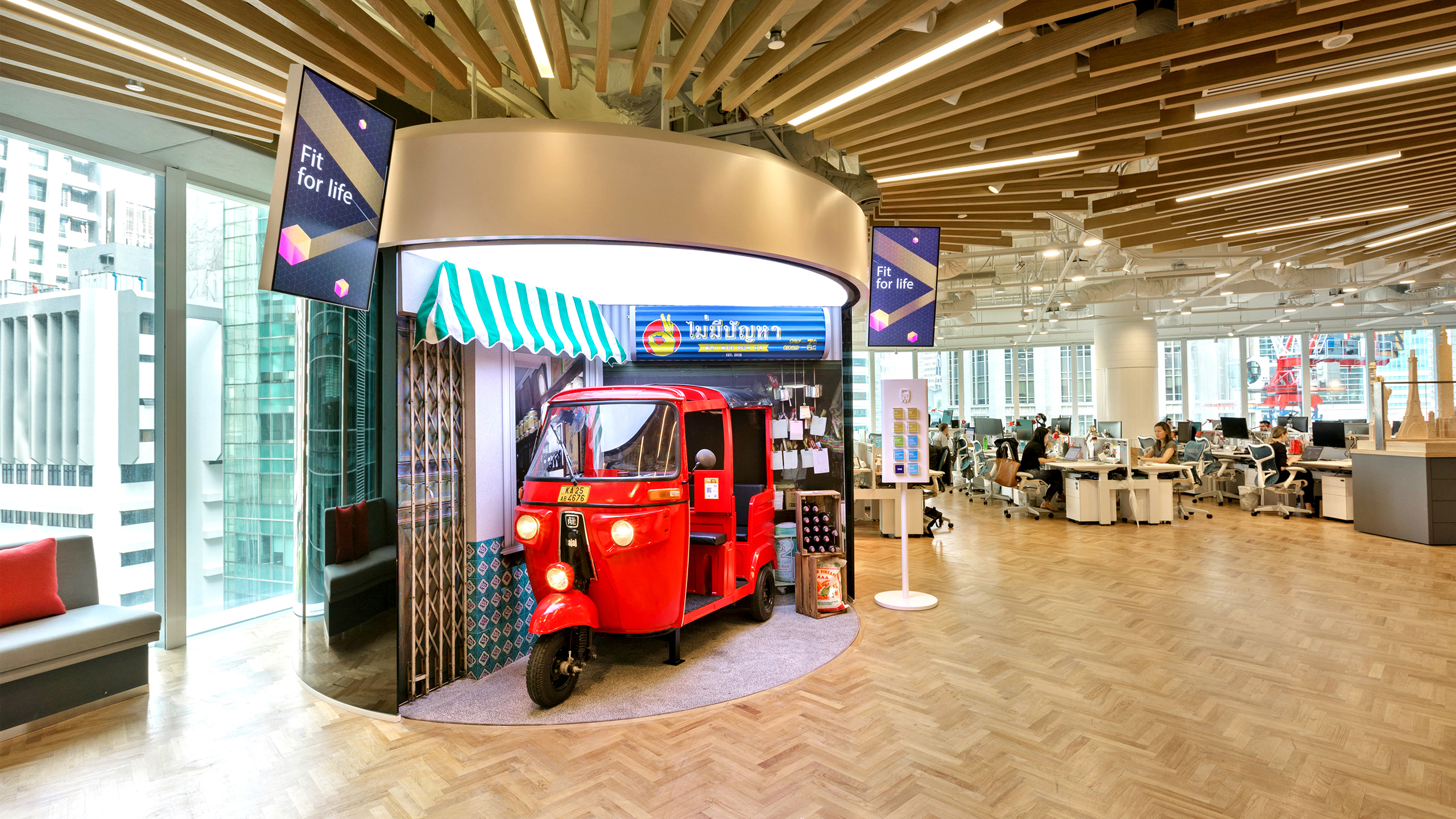 Through human-centred design, VISA uncovers new collaboration opportunities that enable clients to adapt to an evolving payment ecosystem, by developing and commercialising innovations at scale. With this in mind the revolving 'carousel' became a metaphor for how commerce is experienced today – constantly happening across different form factors, situations and platforms, and yet simple, safe and seamless to enjoy.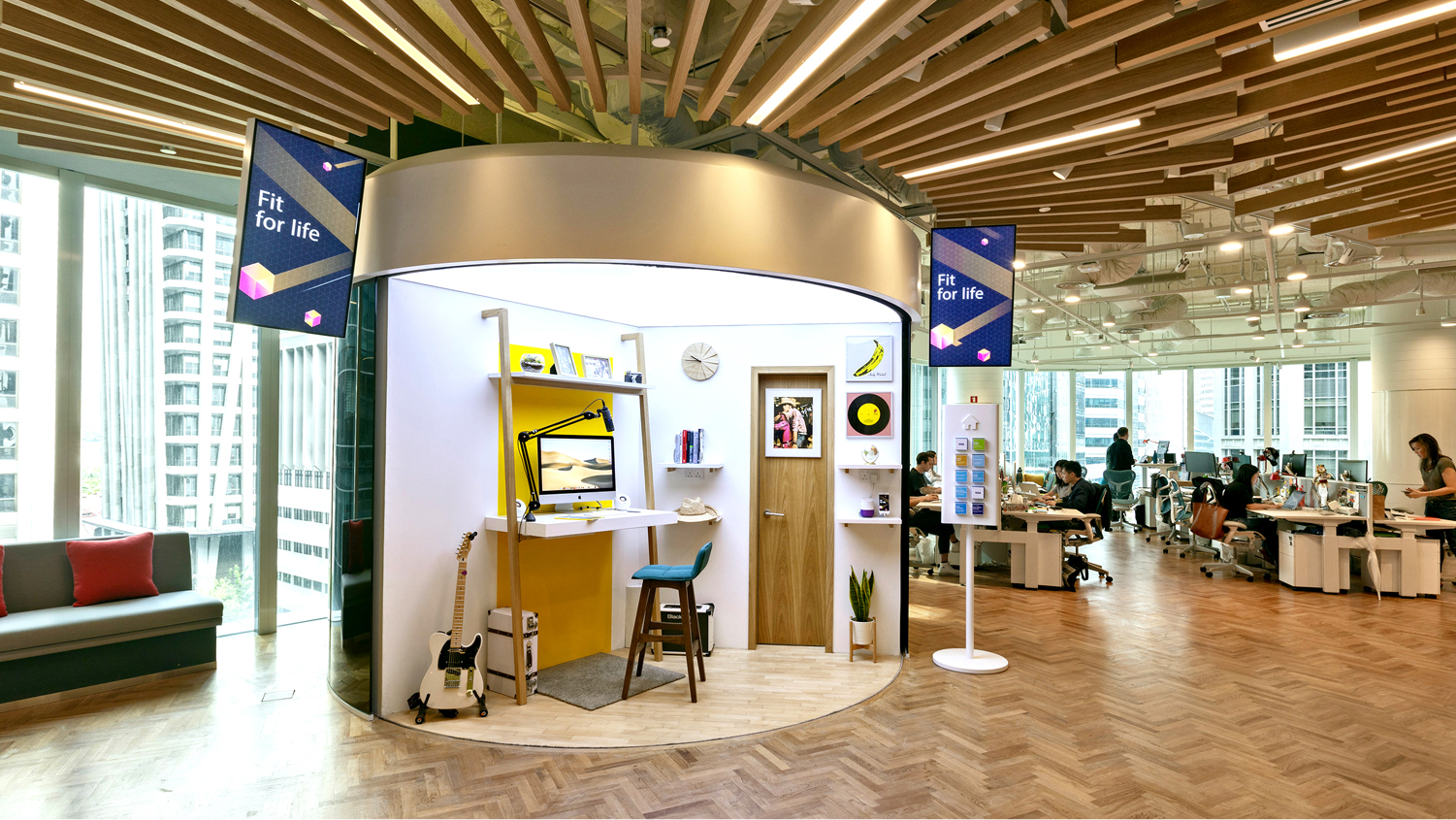 The possibilities and impacts of new digital payment experiences are brought to life through the interactive VISA Carousel. We designed and developed an interactive exhibit which allows visitors to witness the different commerce scenarios such as booking a concert ticket via voice command, purchasing the right outfit via a magic mirror at a retail shop and even a hailing a tuktuk ride.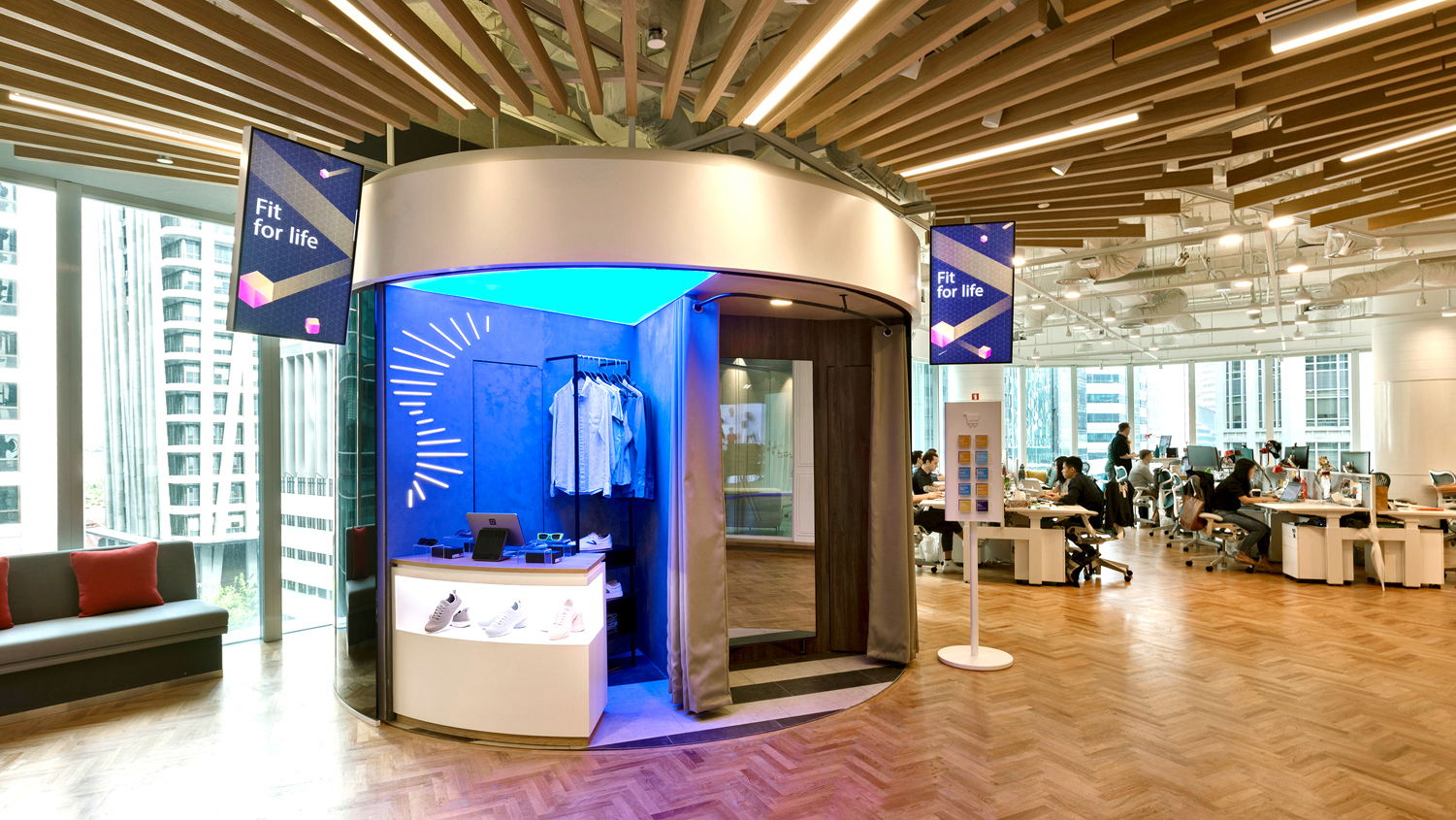 "The VISA 'Carousel' is the culmination point at innovation center. It is a remote-controlled 360-degree rotatable showcase that contains 3 distinctive day-to-day scenes to demonstrate how payment transactions might occur in the future."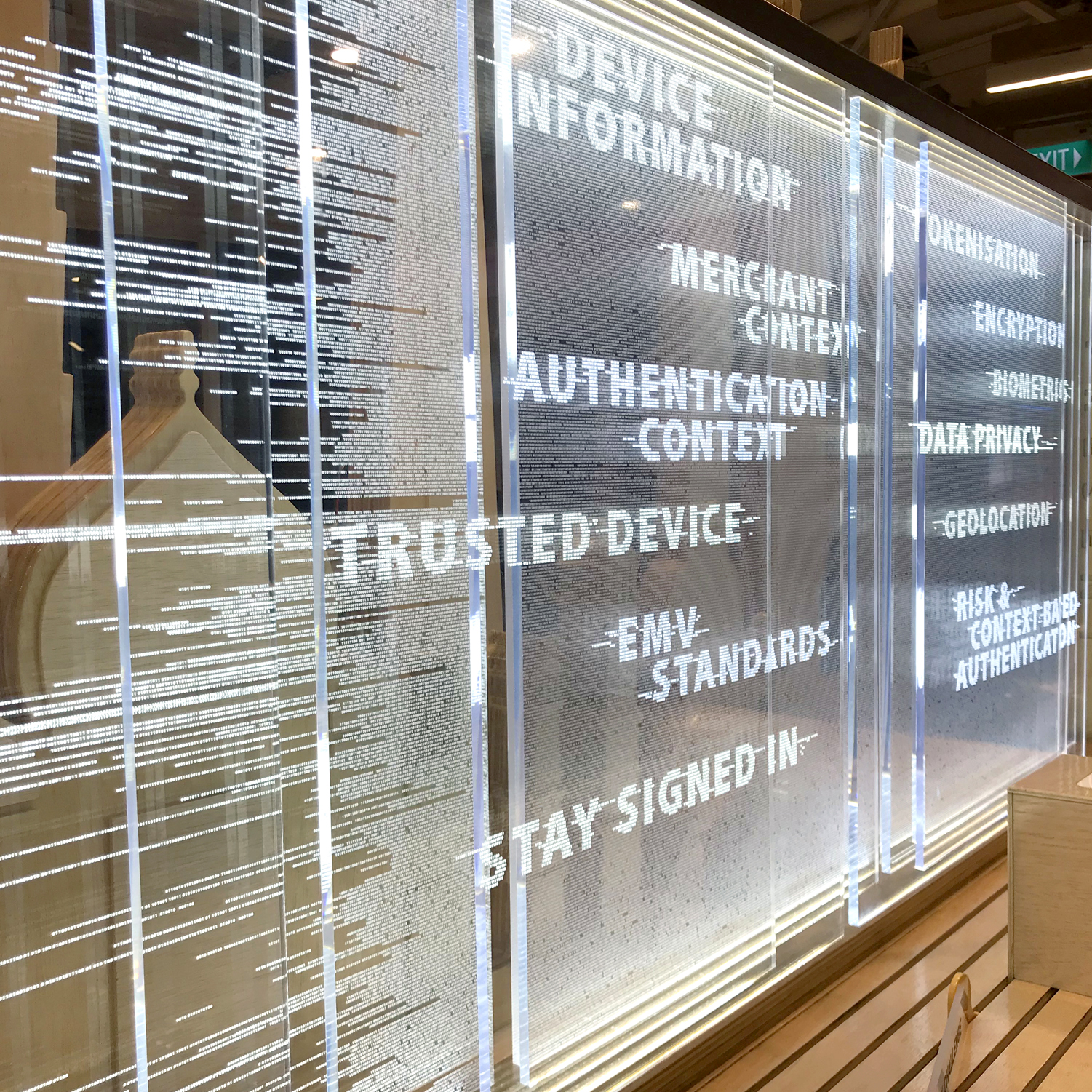 Staying in Touch with Visa
We created a visually-striking installation to showcase Visa Capabilities with each attribute made from backlit LED acrylic letters. The installation is inspired by quantum physics and the invisible technologies in the ecommerce world and is integrated with touch sensors that gives visitors the opportunity to interact and gain insights.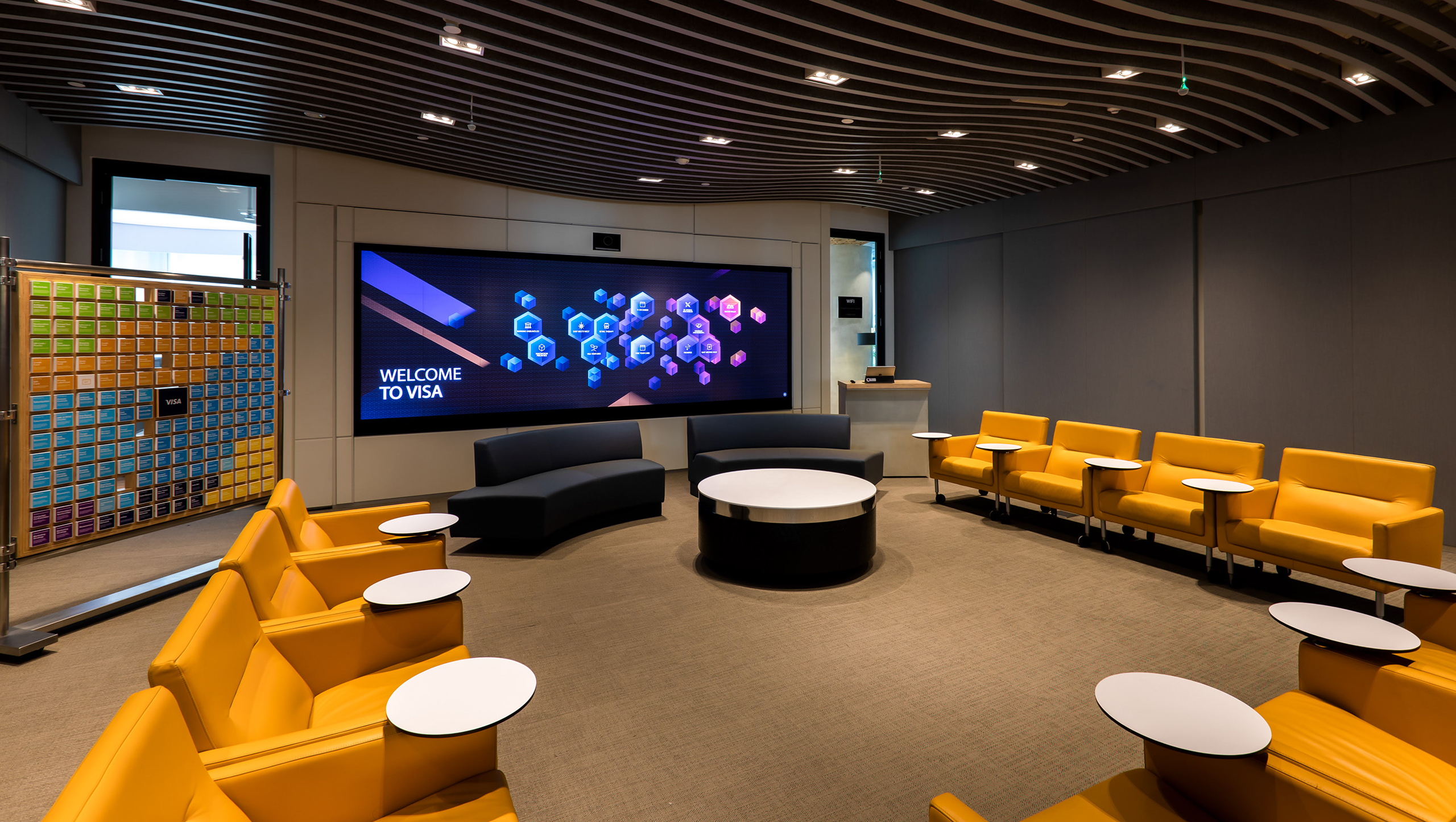 A smart meeting table that measures visitor engagement with a facial expression detector. The lights embedded around the table indicates engagement index of visitors which provides presenter insights during the meeting.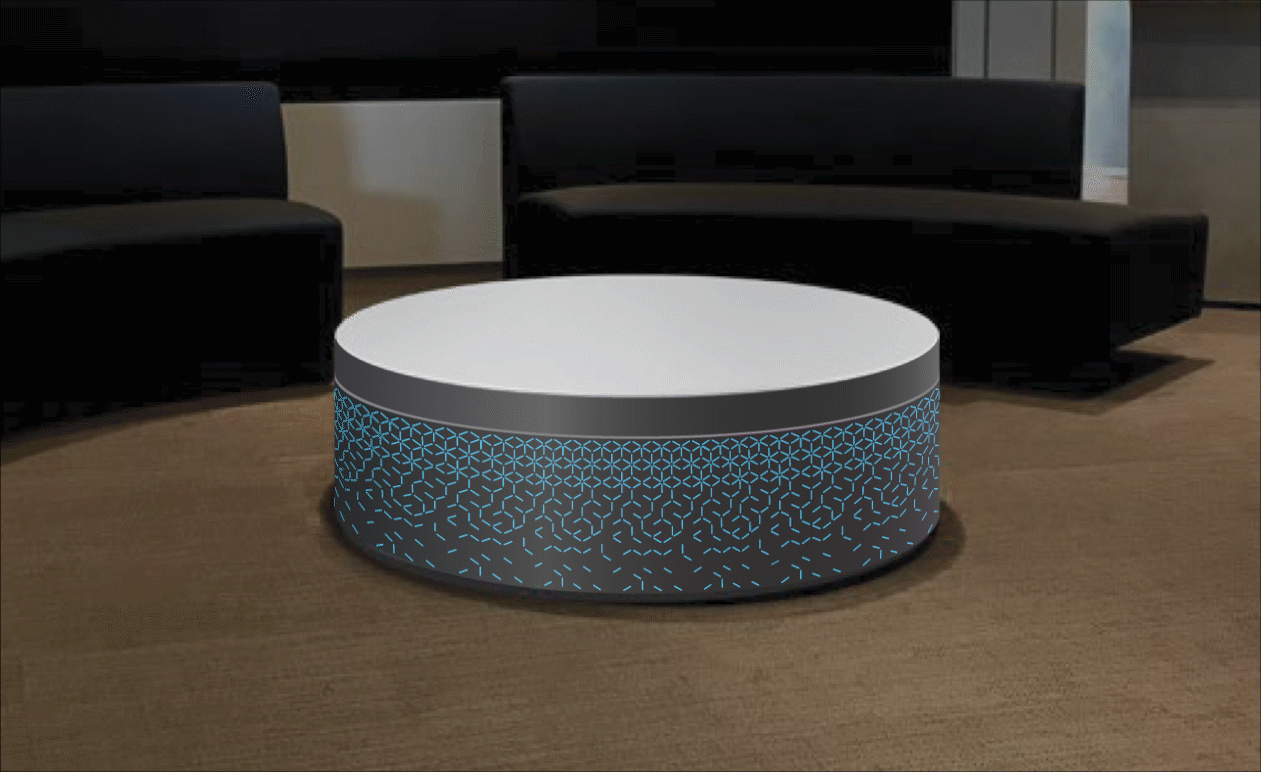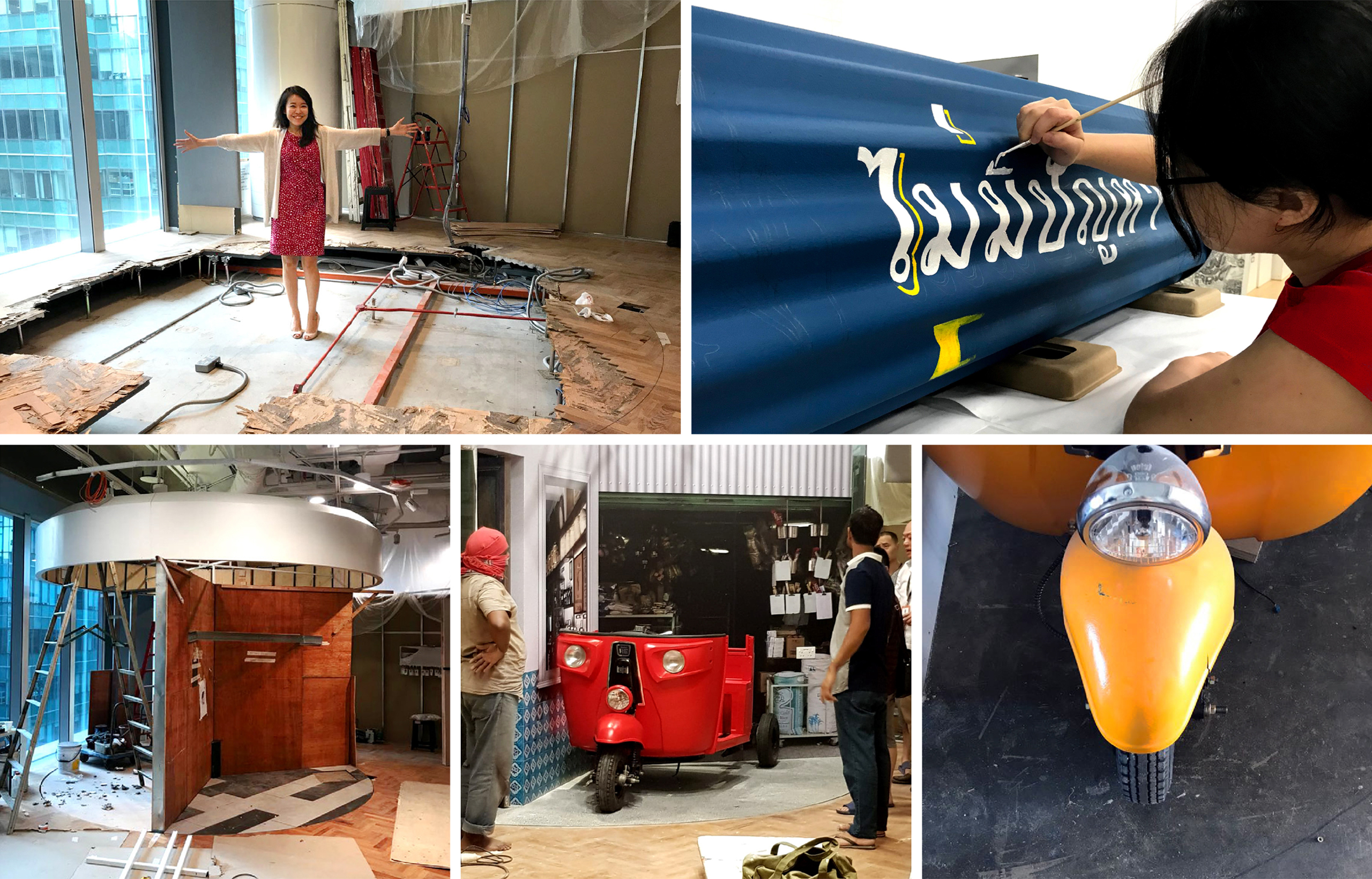 "We strive to achieve a balance between functionality and creativity, shaping an experiential narrative for VISA's innovations."
Client
Visa Worldwide
Collaborators
Kalos
Discipline
Spatial Design, Digital Design, Motion Graphics, Packaging, Marketing Collateral
Sector
Technology