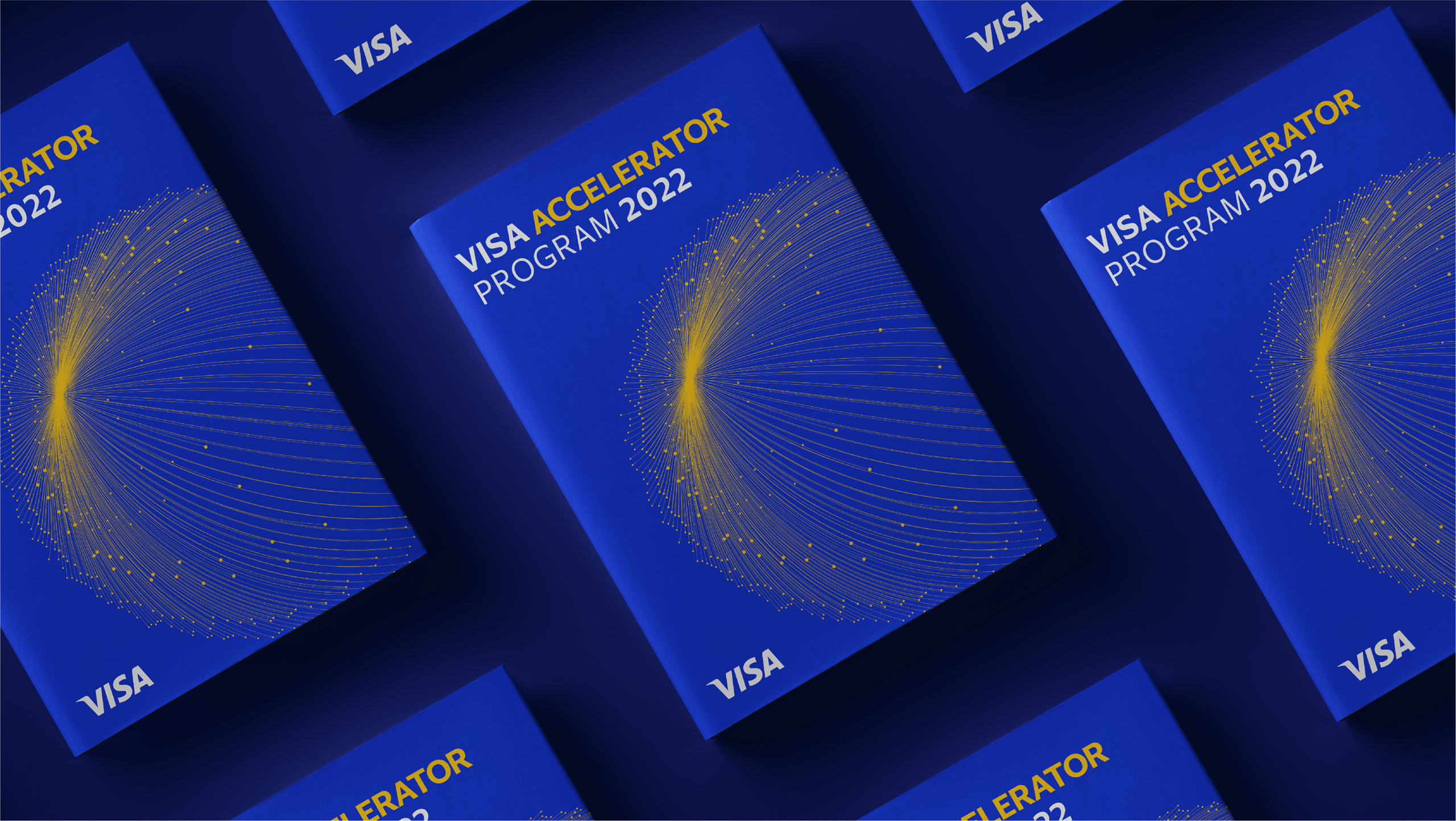 "Visual identity for Visa Accelerator Program 2022 encompassing event kit, motion graphics, website and NFT series."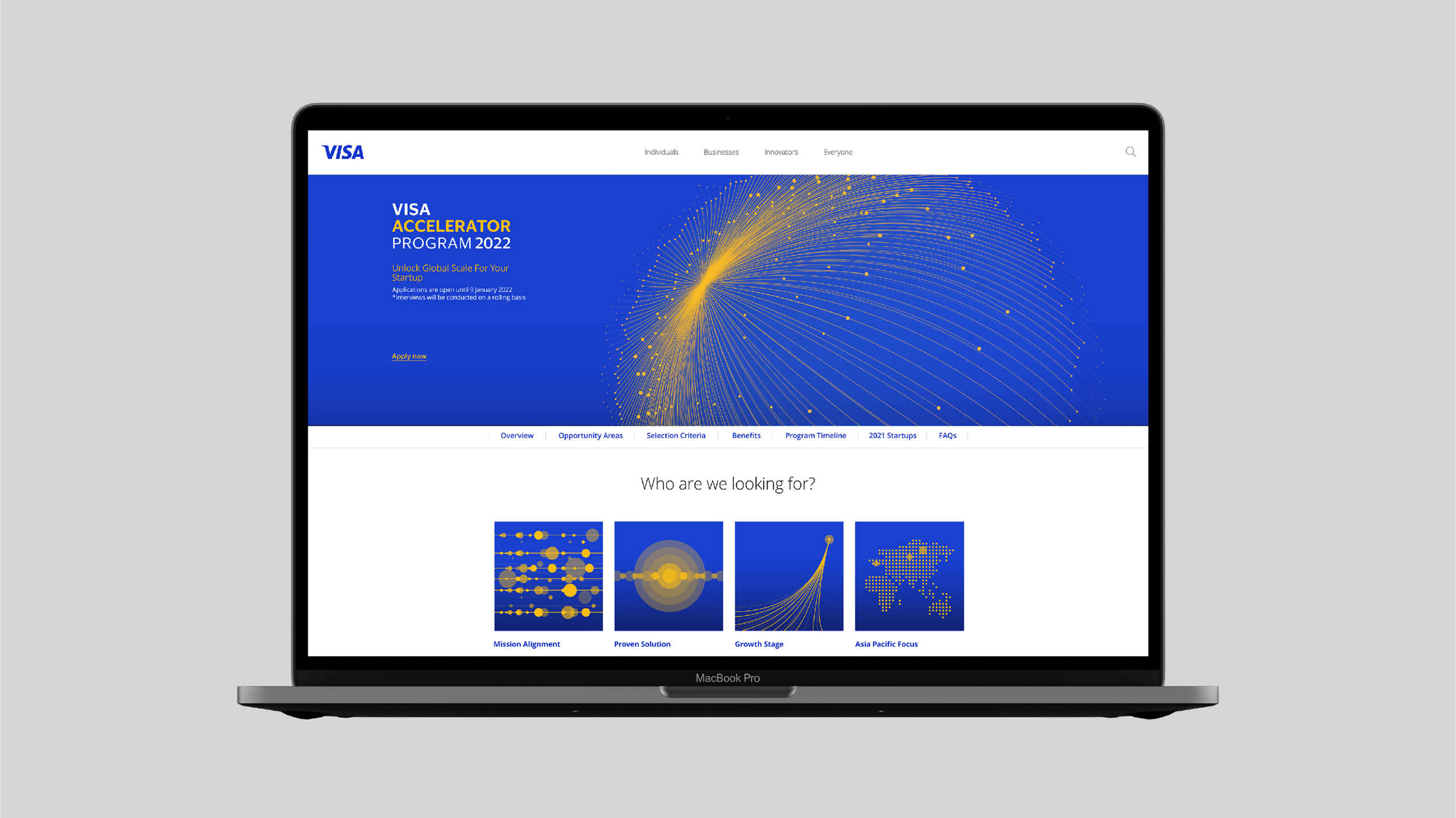 The program is designed for entrepreneurs to quickly test and validate partnership opportunities over the course of 4-6 months through an accelerated Proof of Concept (POC).
We worked closely with Visa to create the website, motion graphics, swag kit, and other collaterals to ensure the event's visual language is consistent across all medium.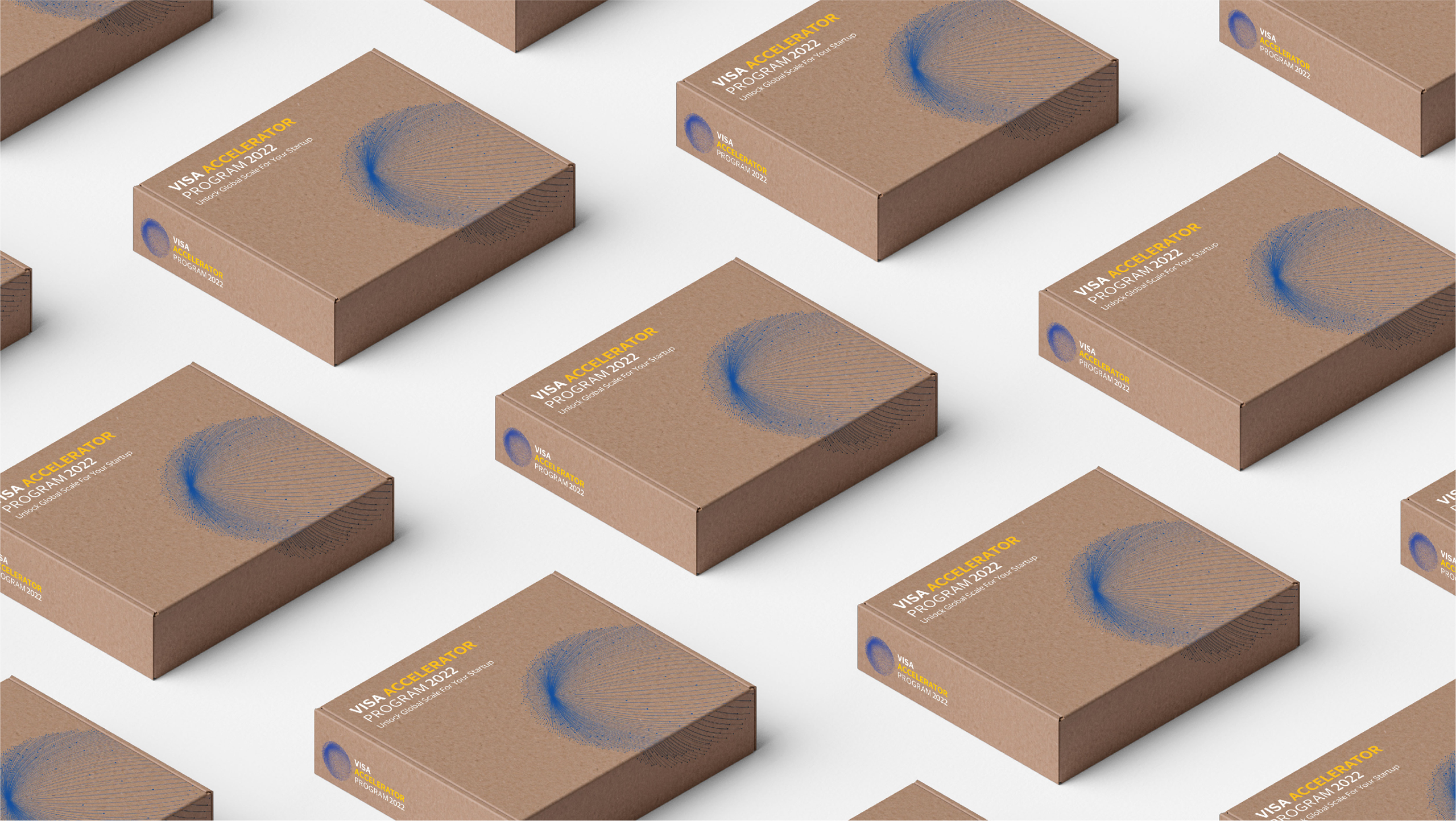 "The Visa Accelerator Program enables visionary startups to scale up globally by partnering with the world's leader in digital payments."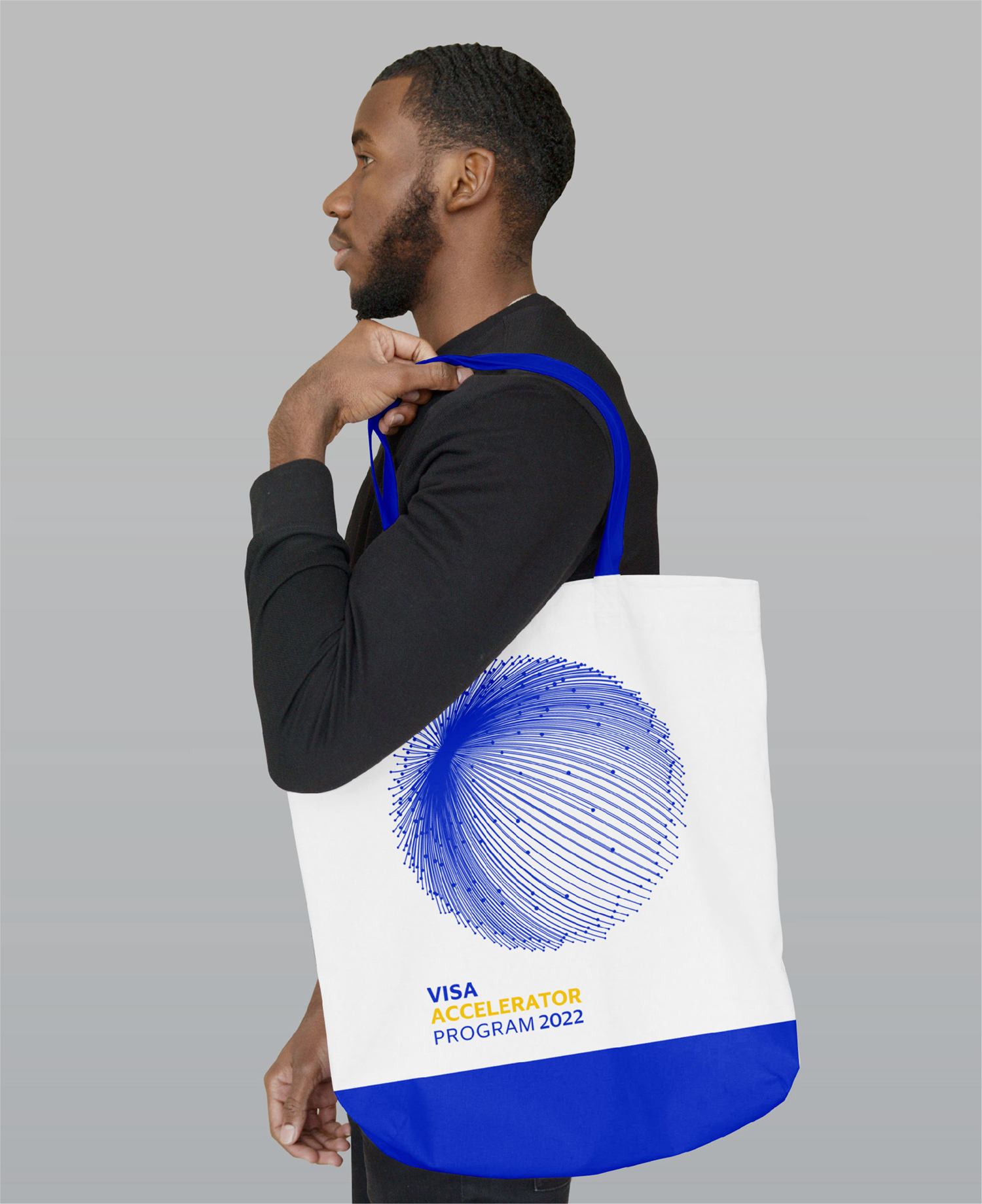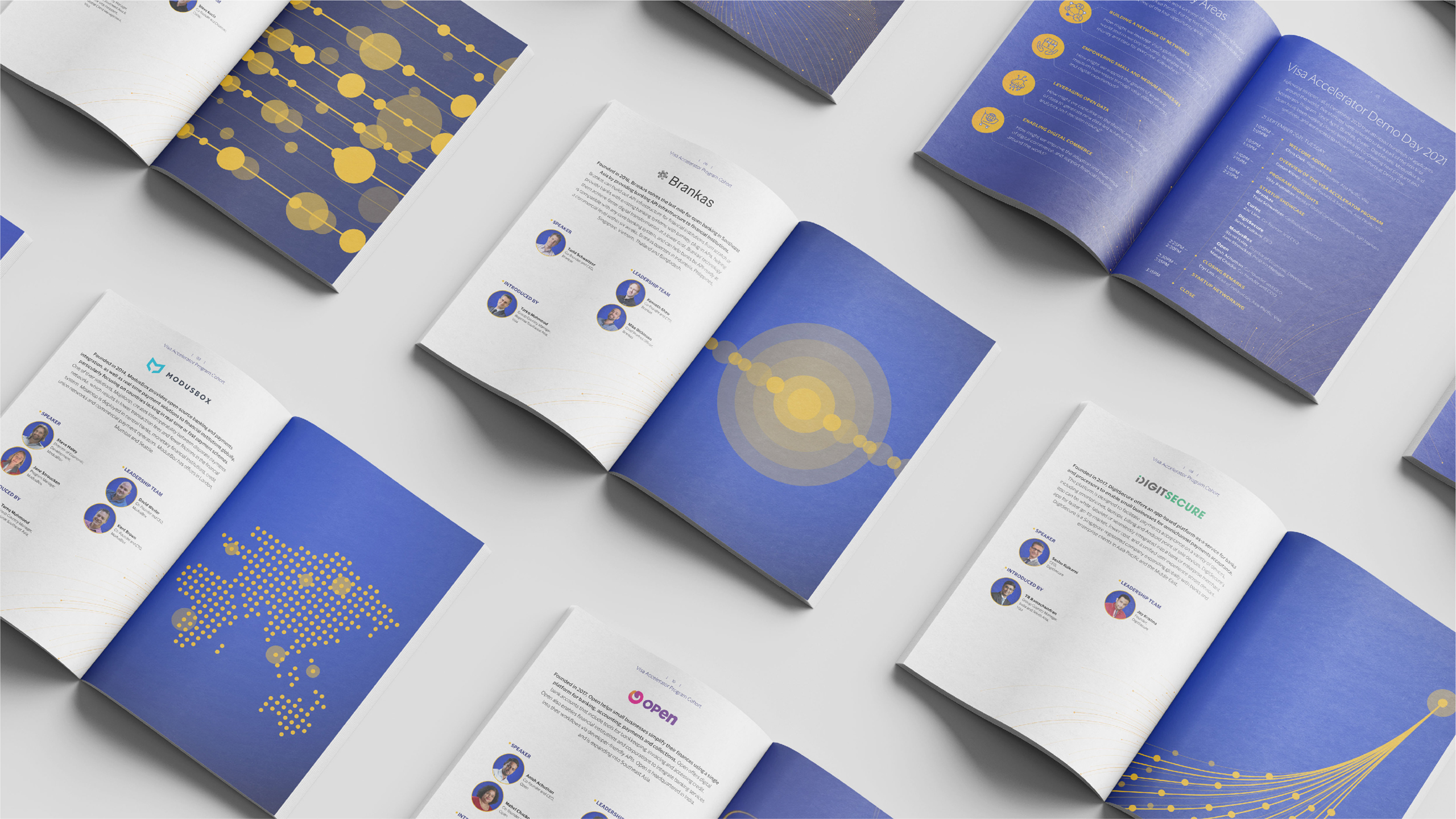 Nothing could be cooler and more in style than getting a cool gift like unique NFT.
We created a set of five different animated NFTs in collaboration with Visa for the Visa Accelerator Program 2022.
The Collection is based on pioneers and innovators throughout the centuries, and it honors the unique people who drive change, break new ground, and bring new ideas to the world.
"The Collection is inspired by trailblazers and innovators throughout time."
Client
Visa
Discipline
Branding, UI/UX, packaging , animation, print collaterals, website
Sector
Technology