State Courts Heritage Gallery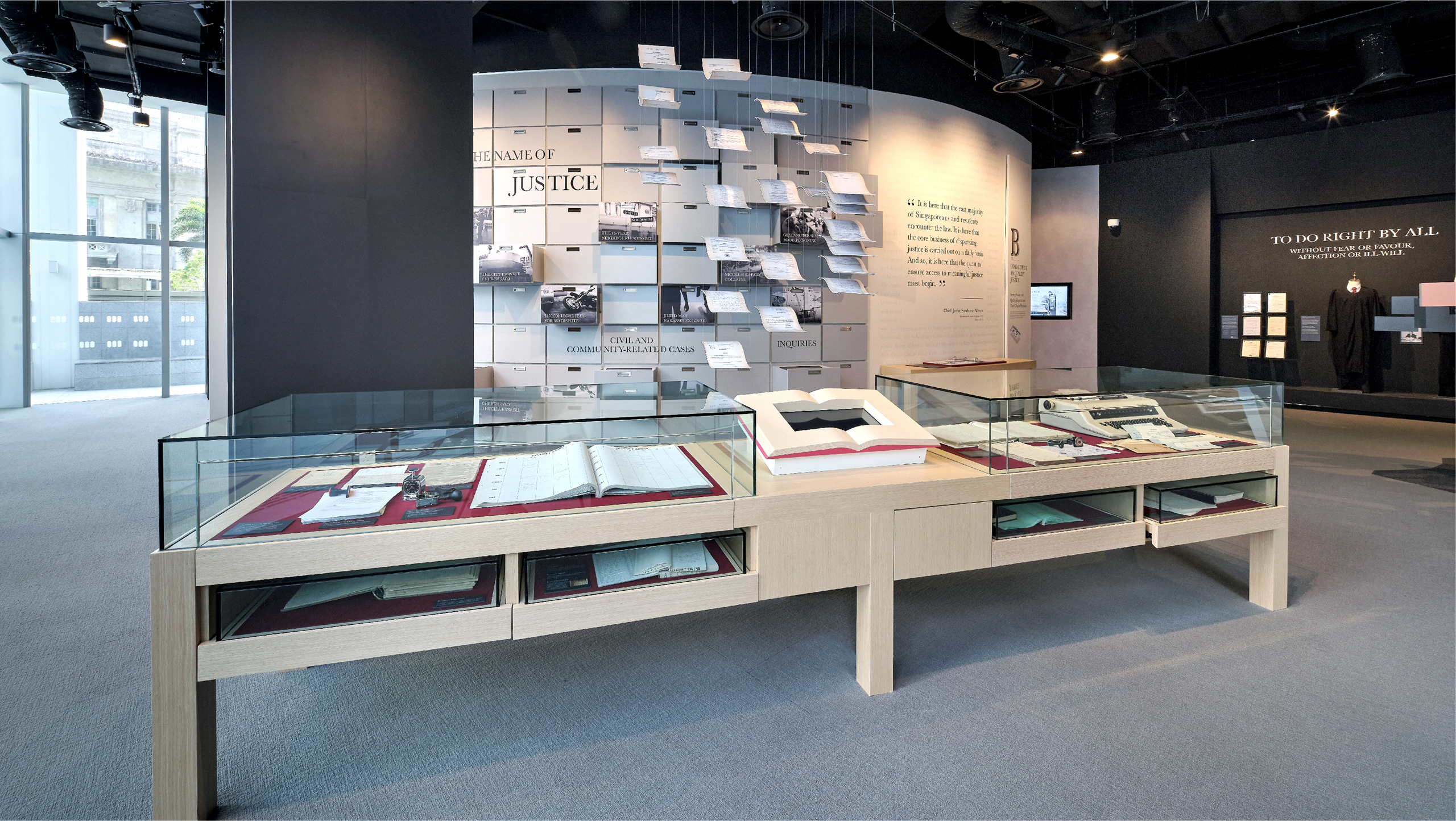 "Brand identity, art direction and exhibition graphics for State Courts Heritage Gallery."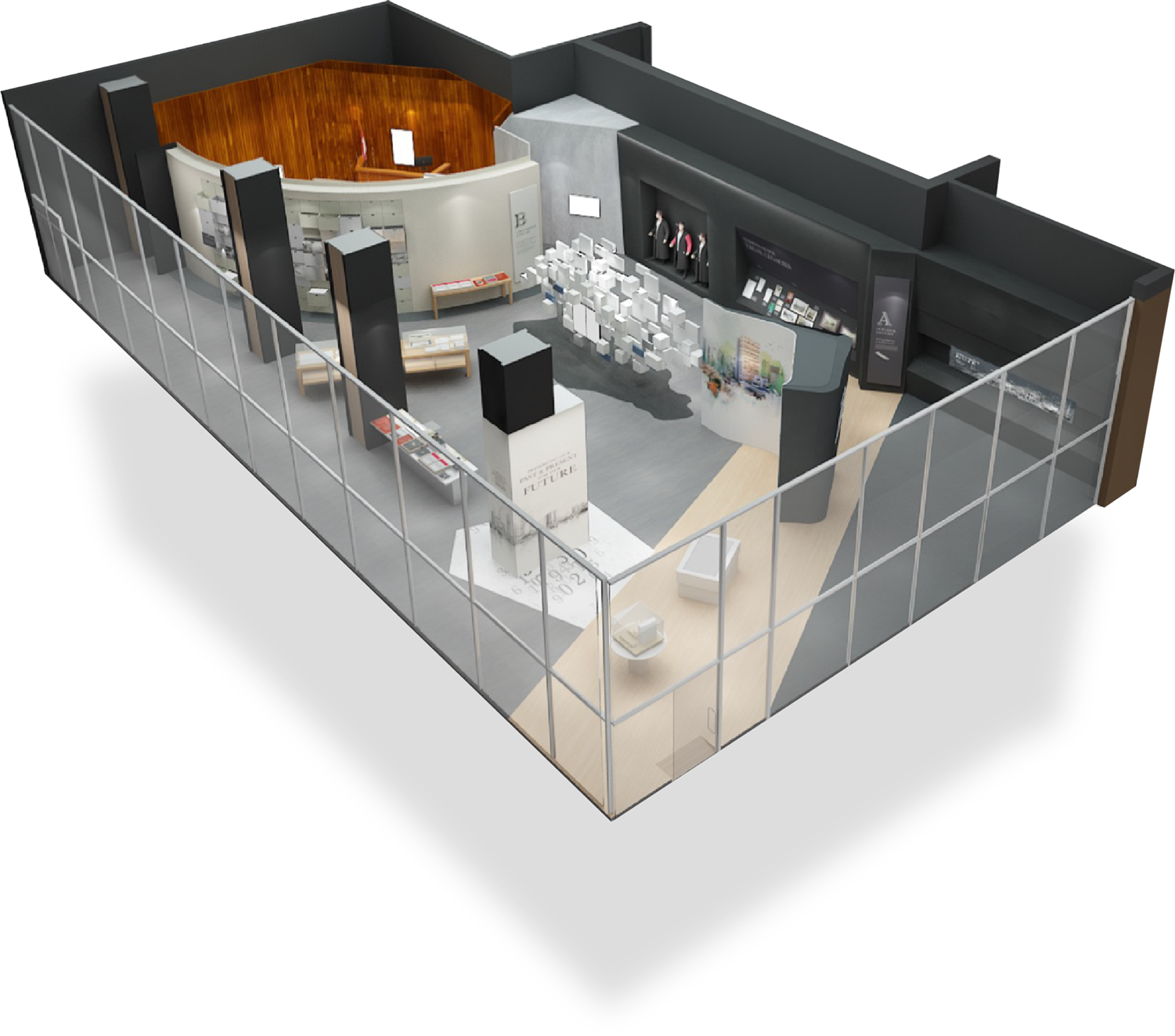 From Retrospect to Prospect
Heritage Gallery is housed within the new State Courts Towers. Spanning 4300sqft, it is envisaged to be a living showcase that allows visitors to discover the works carried out by Singapore's judicial system, including significant cases heard in State Courts, a mock-up courtroom, and innovations to meet the challenges of tomorrow.
Our nation was built upon a legal framework which underpins our survival and success as a nation. With this in mind, we wanted to create a sense of order that permeates the space.

"Drawing inspirations from the primeval law books, we set out to create a graphic identity that capture the element of the past with a modern touch."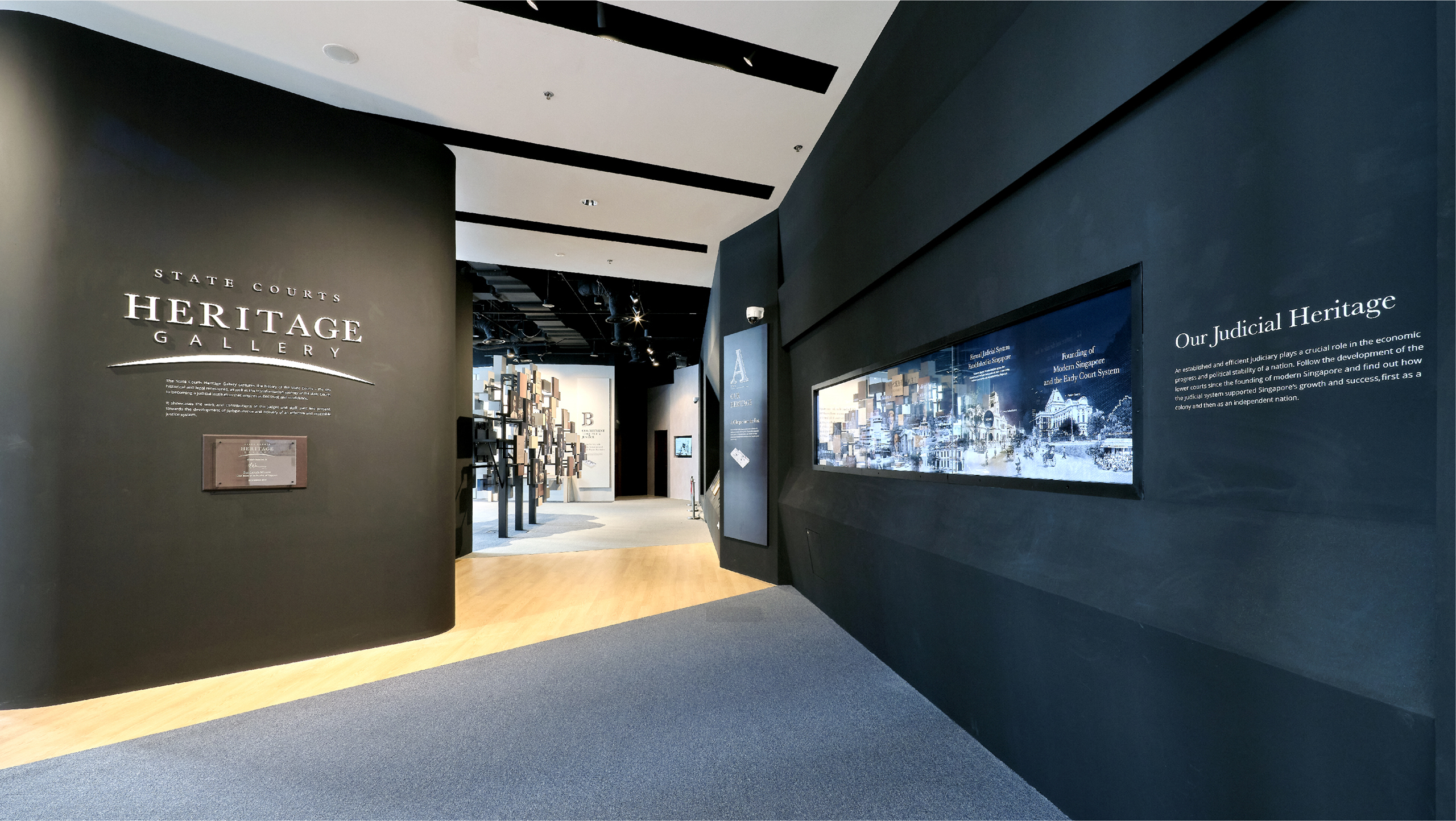 An Enduring First Impression
'Anchoring Justice' is designed to be a window into the past of Singapore's judicial system. Combining technology and visual art, visitors are witnessing the key historical milestones of Singapore's judicial system.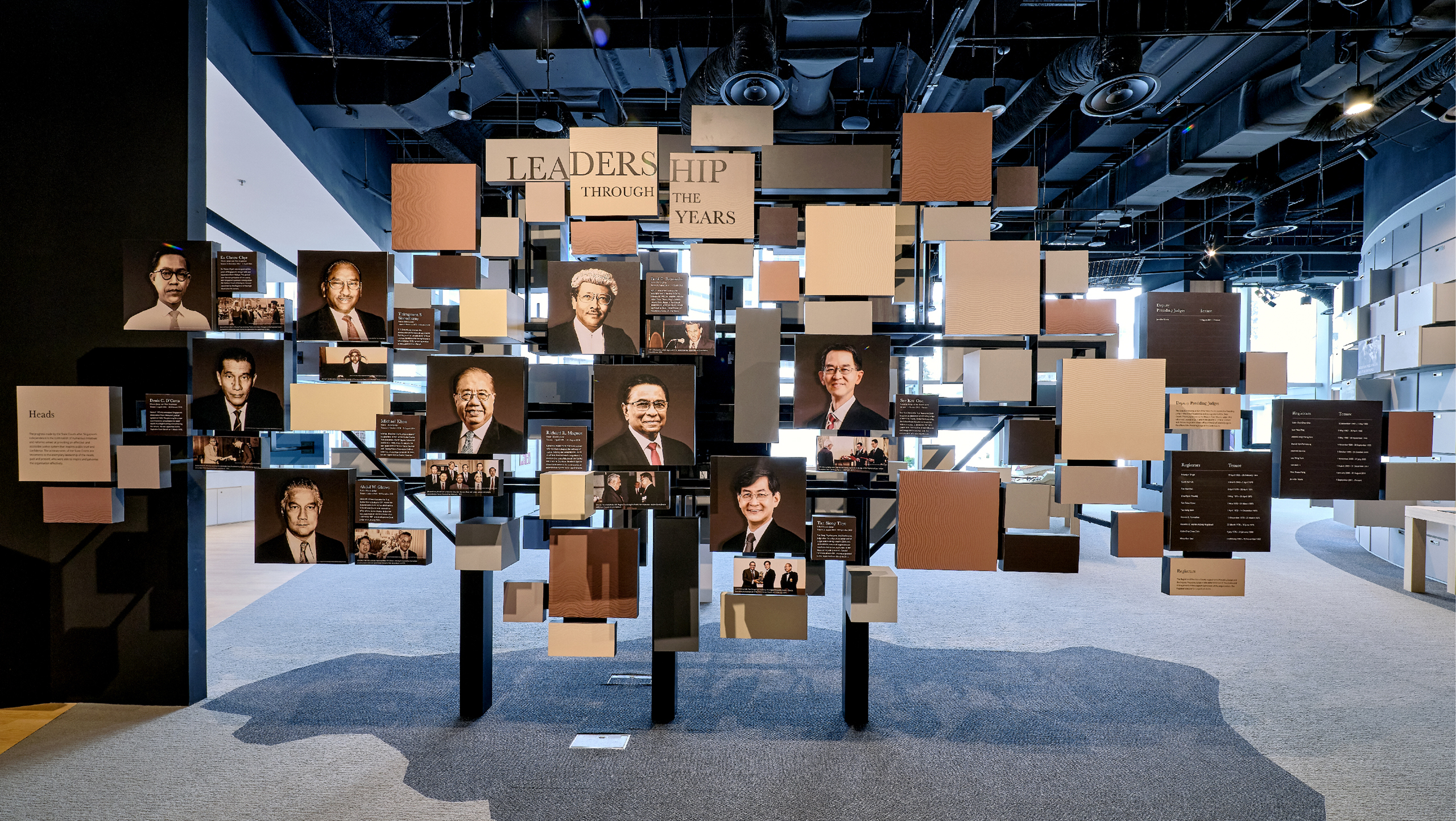 "The narrative from past to the future is depicted through the choice of colours and graphic treatments across the gallery."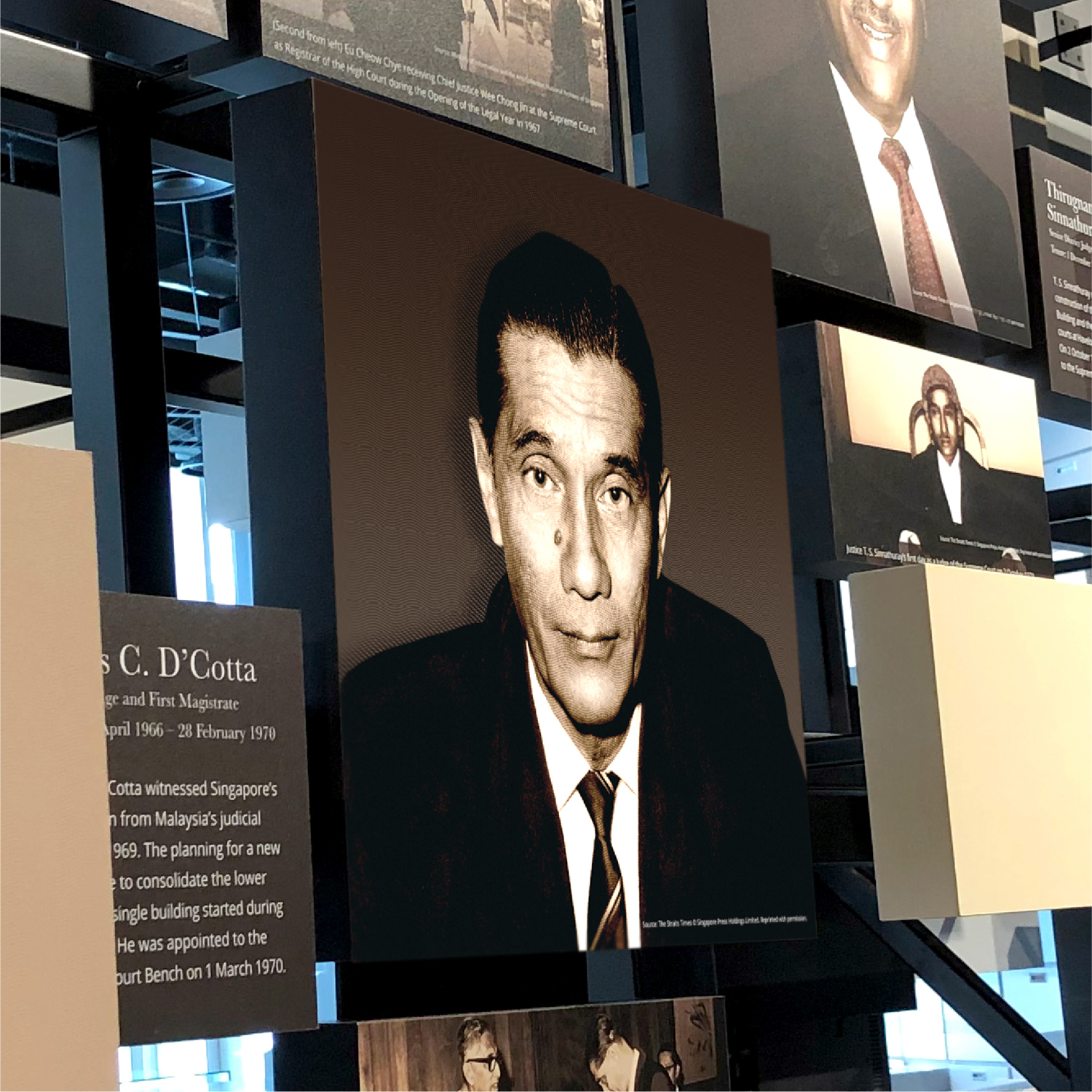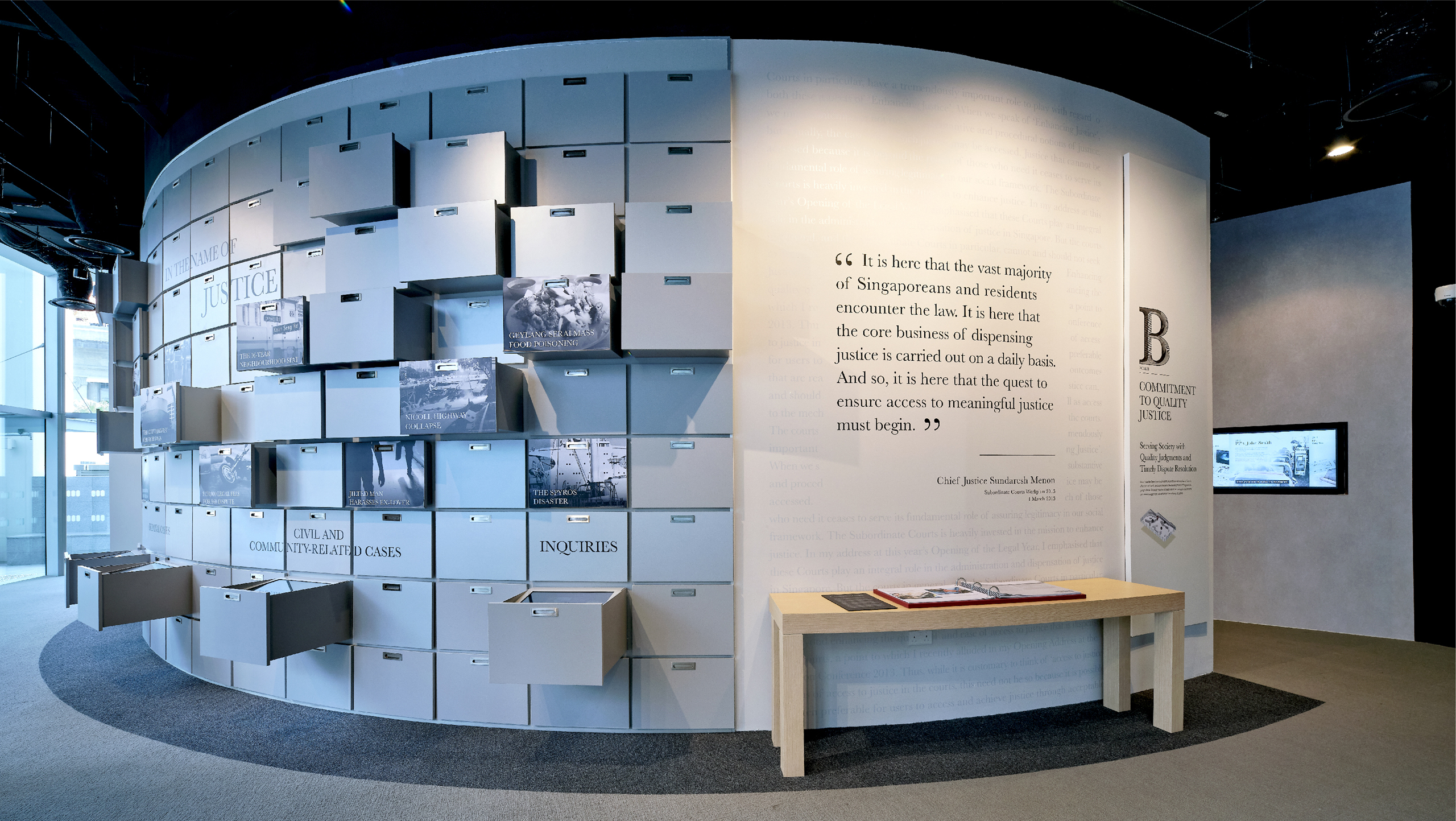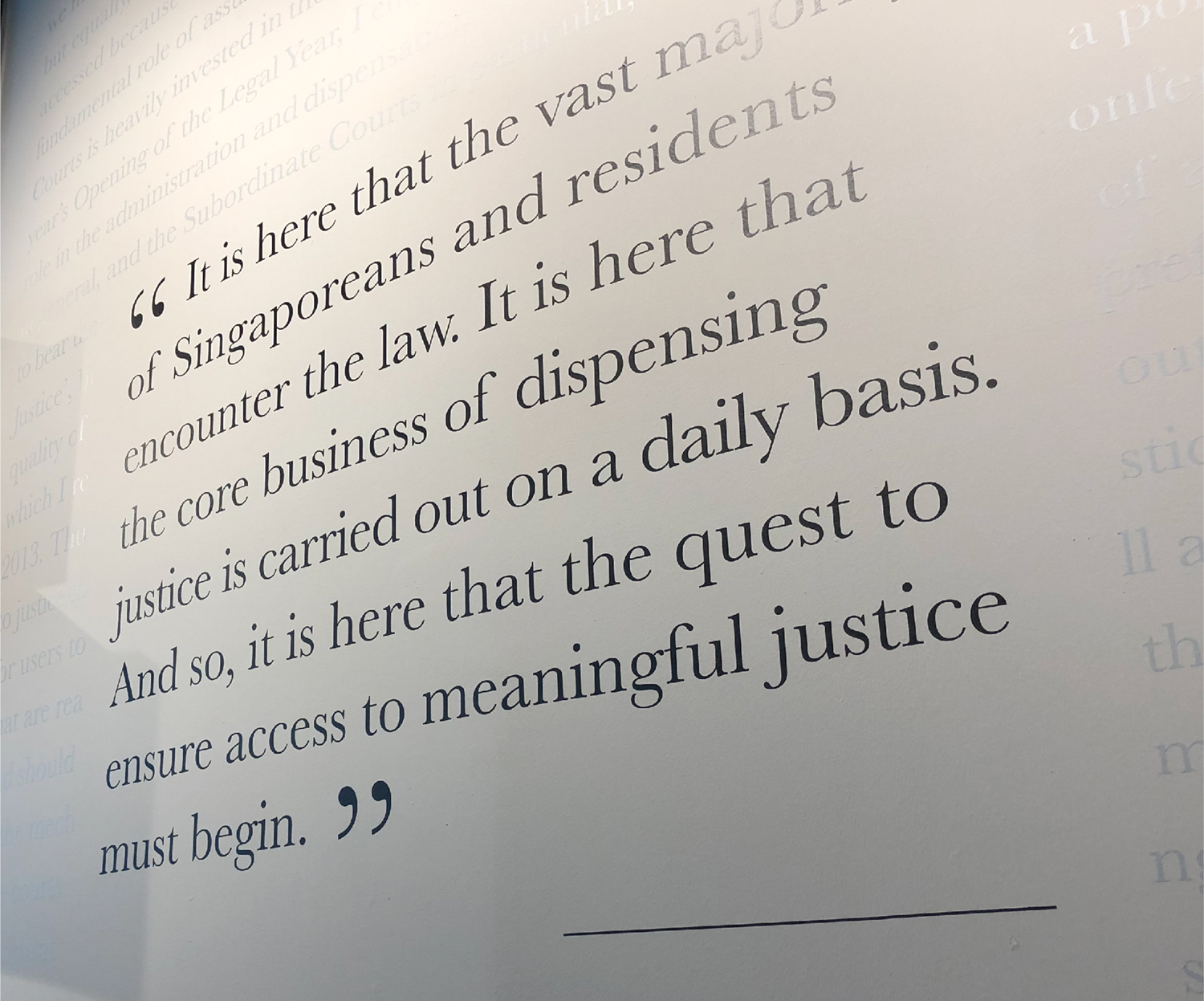 Through innovation and leveraging on technologies, we want the visitors to discover how State Courts provides the best services to the people of Singapore with an effective and accessible system of justice that aspire public trust and confidence. Multiple digital touch points are deployed in the space to enable effective learning.
"Exhibition graphics are tailored to bring out the significance of the artefacts and key events, employing typography and colours to flesh out the storyline and contents."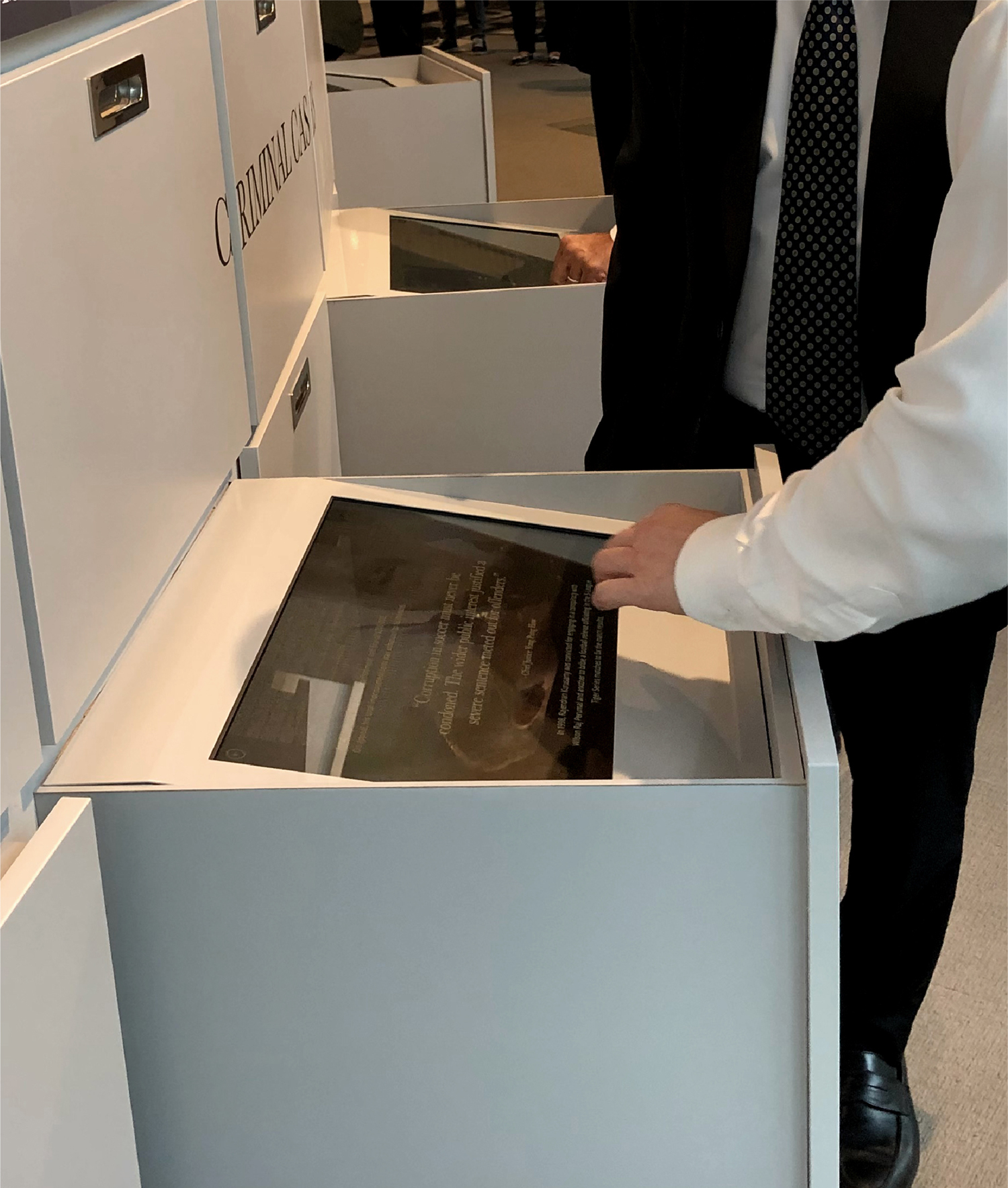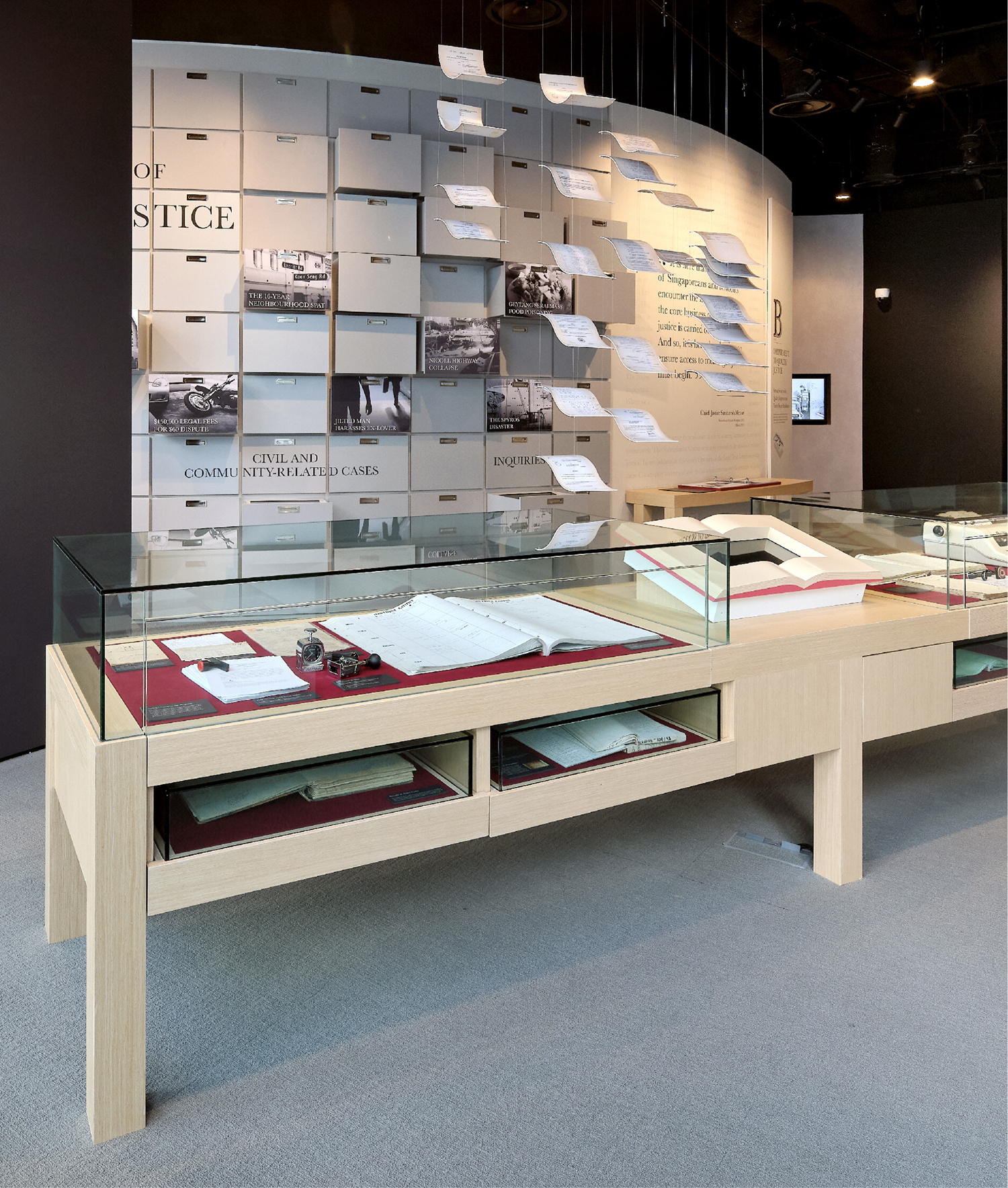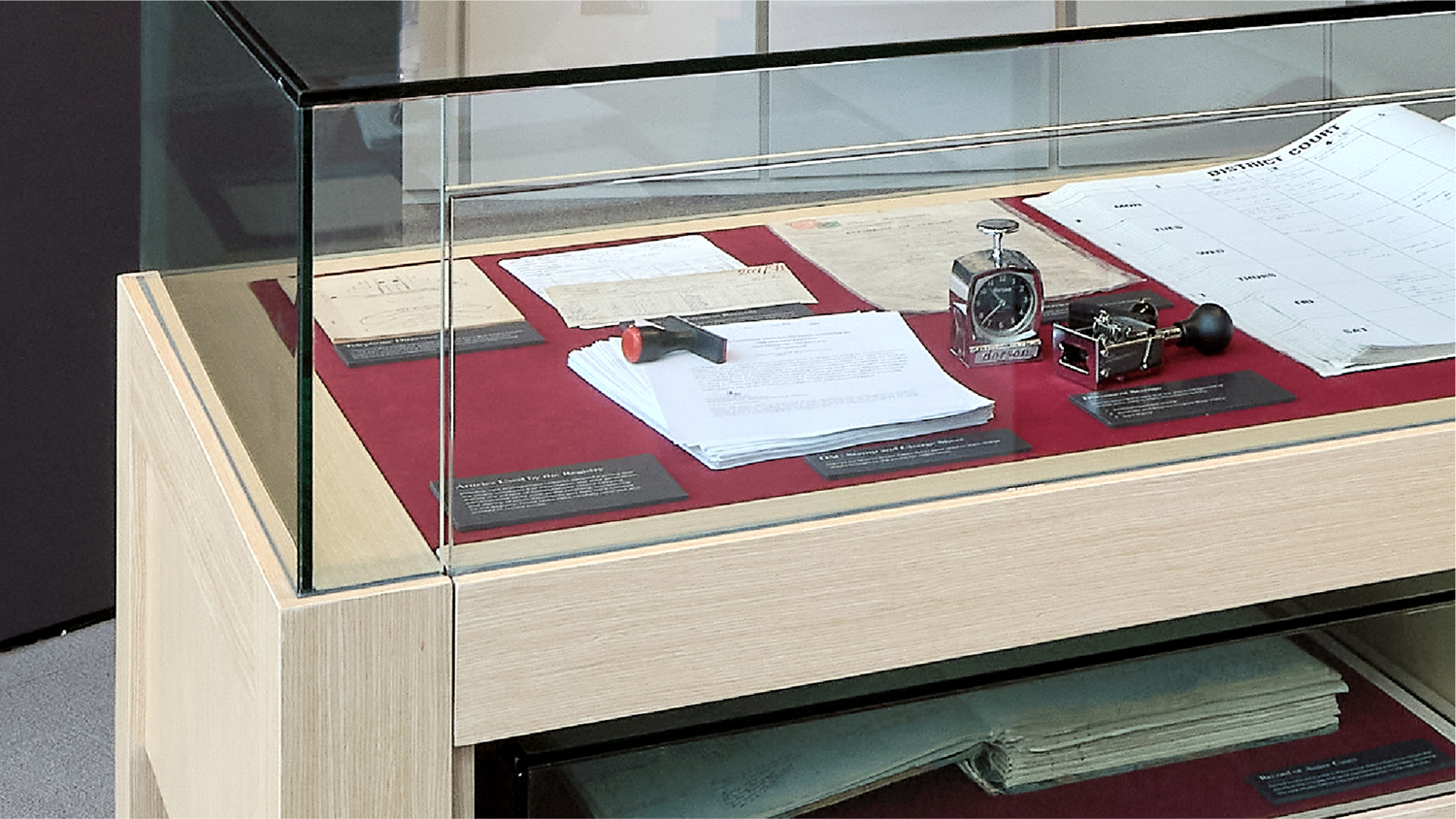 "Going from paper to digital is one of the significant milestones to providing quality justice to the public. Here, our team created a visually-striking art installation to represent the transformation."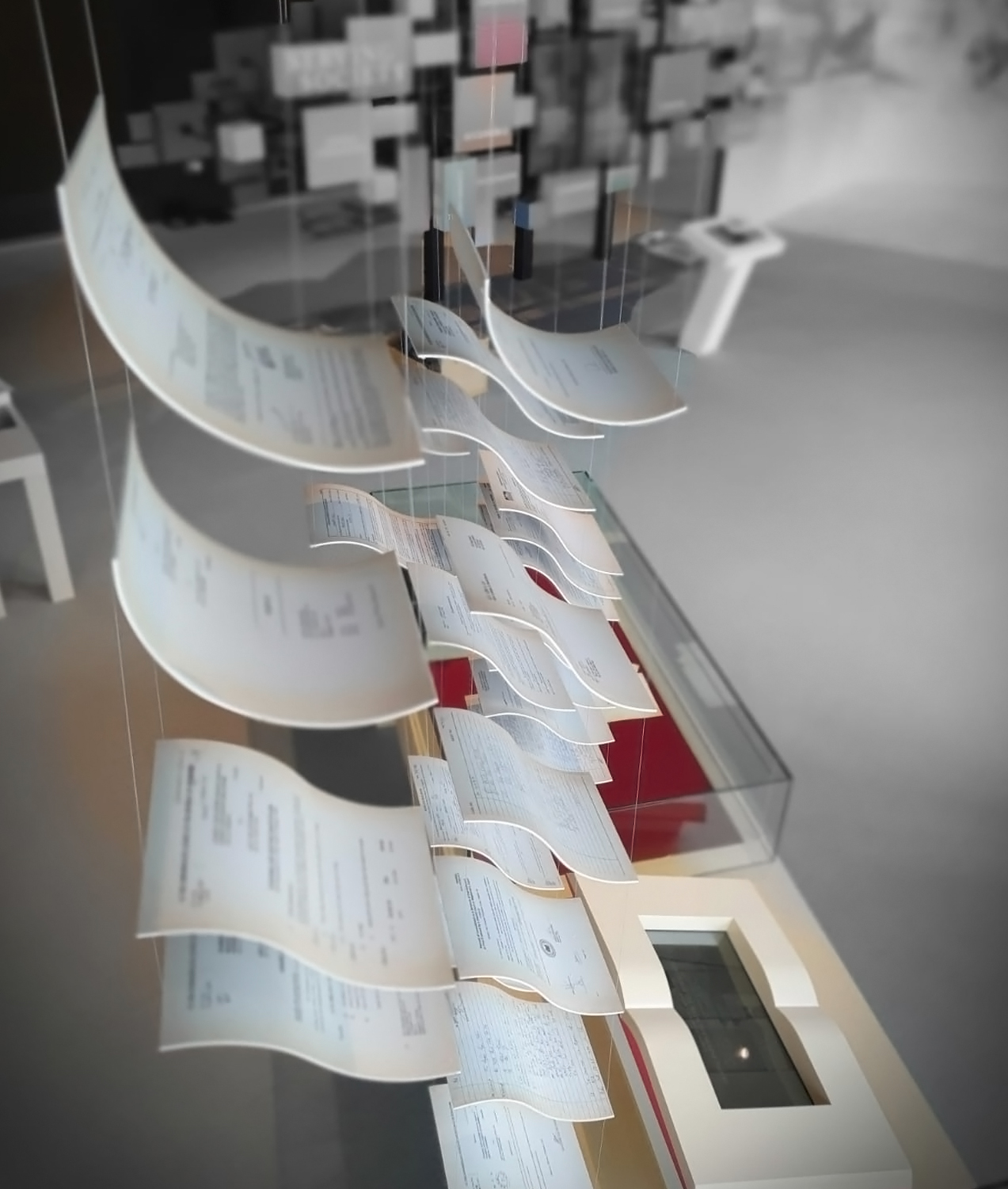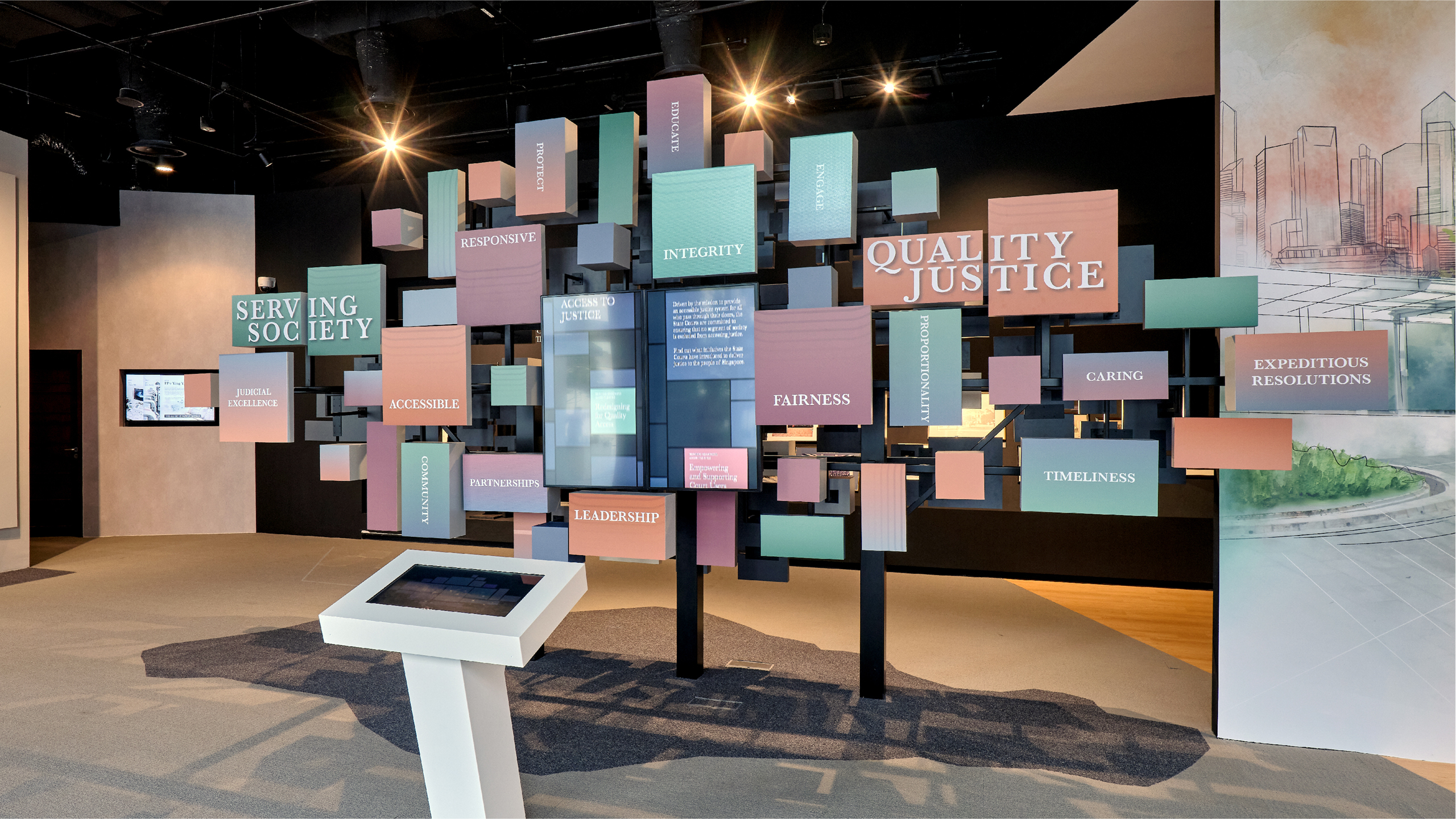 "Every interaction is an opportunity to learn; we enhances the visitor experience through light and interaction with the centerpiece, presenting State Courts capability and contribution for an integral insights."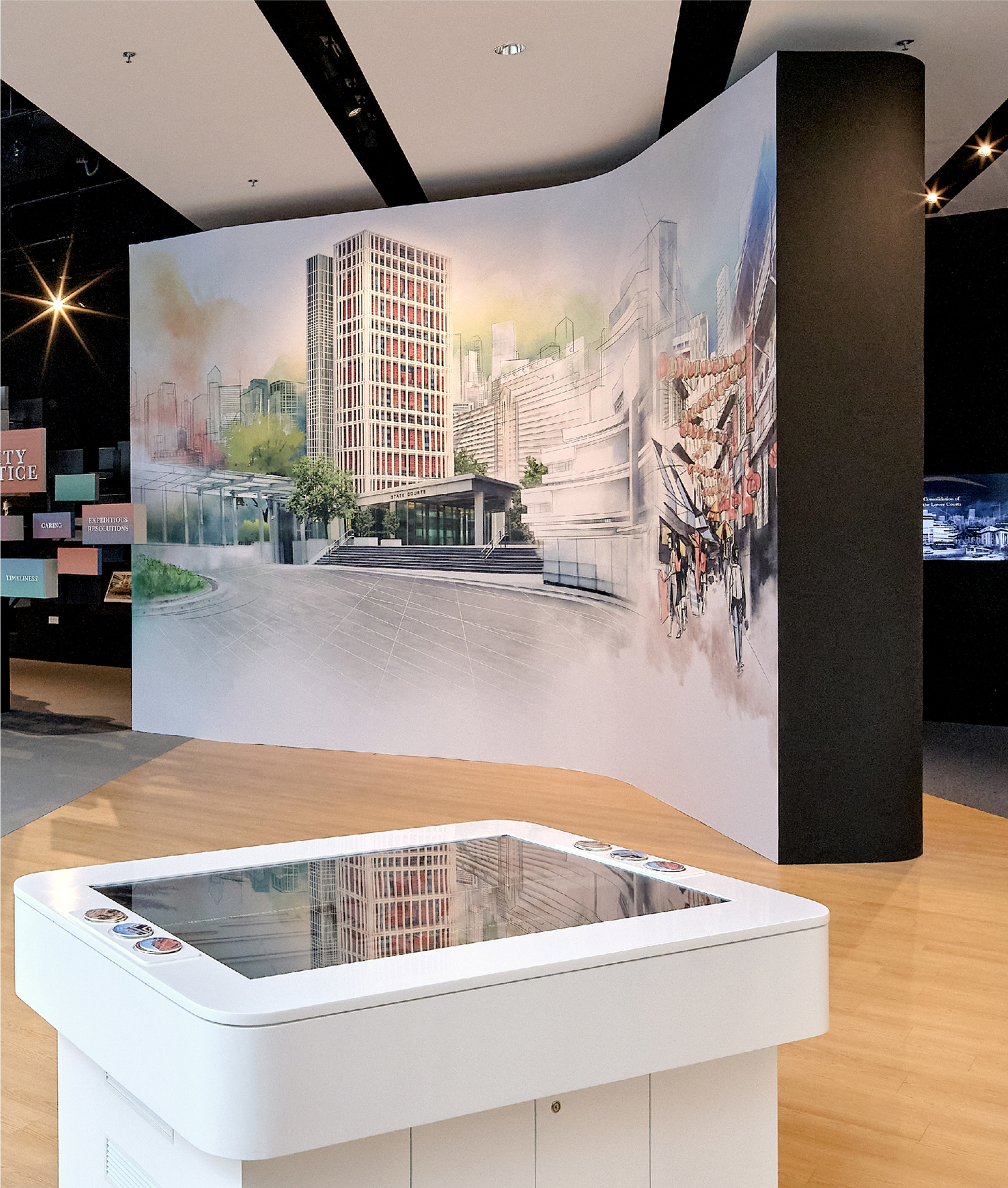 "Finally, the journey ends with an illustrative painting of the State Courts located in culturally-rich Chinatown which serves as a photo-taking opportunity."
Client
State Courts Singapore
Collaborators
Pico, Make Studio
Discipline
Art Direction, Branding, Exhibition Graphics, Digital Design, Motion Graphics
Sector
Heritage & Culture