"An immersive exhibition that showcases how our lives are intertwined with the sea and Republic of Singapore Navy (RSN)."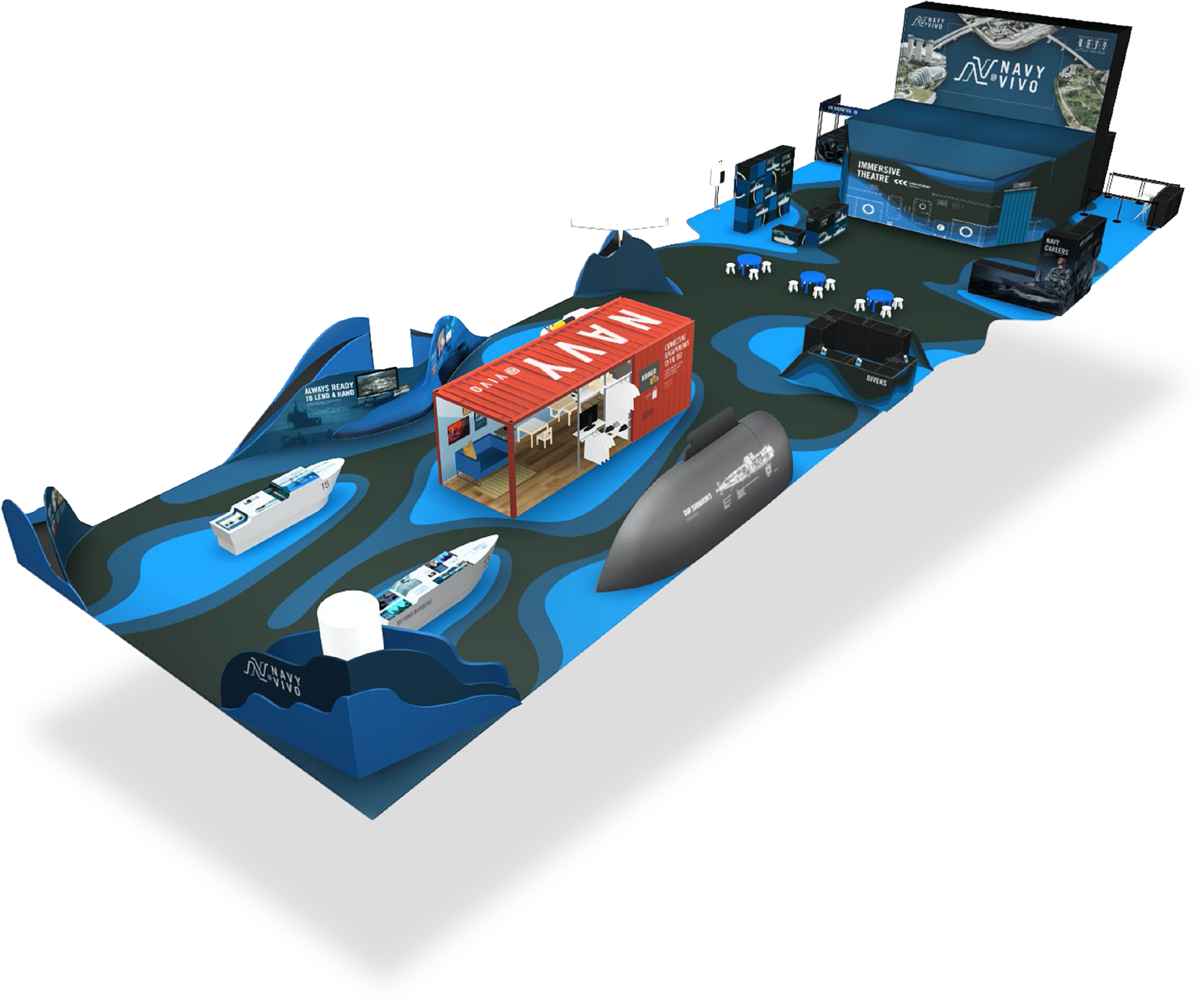 Spatial-Interactivity and Visual Immersiveness
Working closely with Republic of Singapore Navy (RSN), the Navy@Vivo19 exhibition conveys the significance of Singapore territorial sea and its impact on our everyday life.
Through a combination of interactive design and strategic spatial layout, visitors are fully immersed as soon as they enter the site – discovering the role of RSN in safeguarding our sea.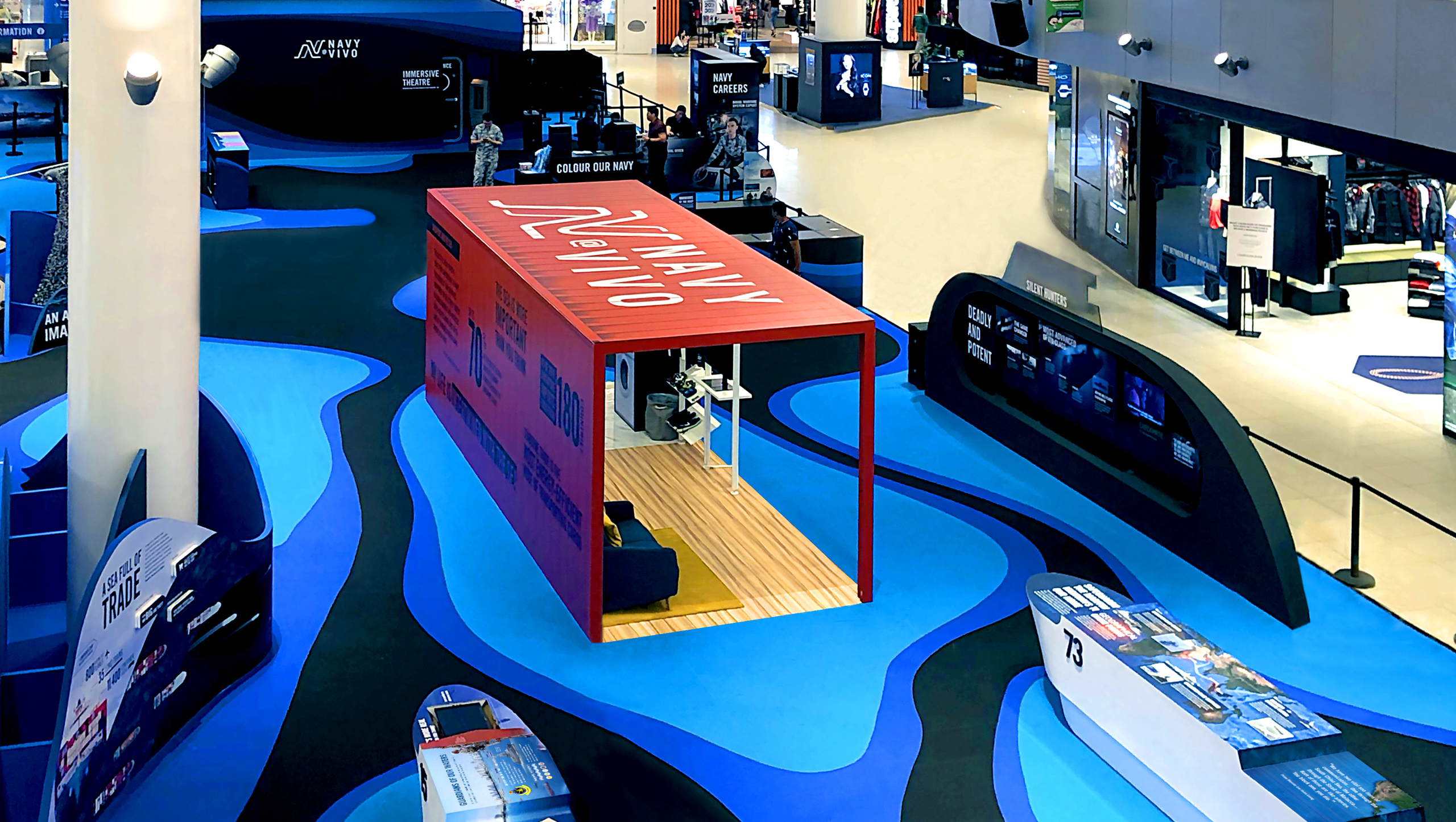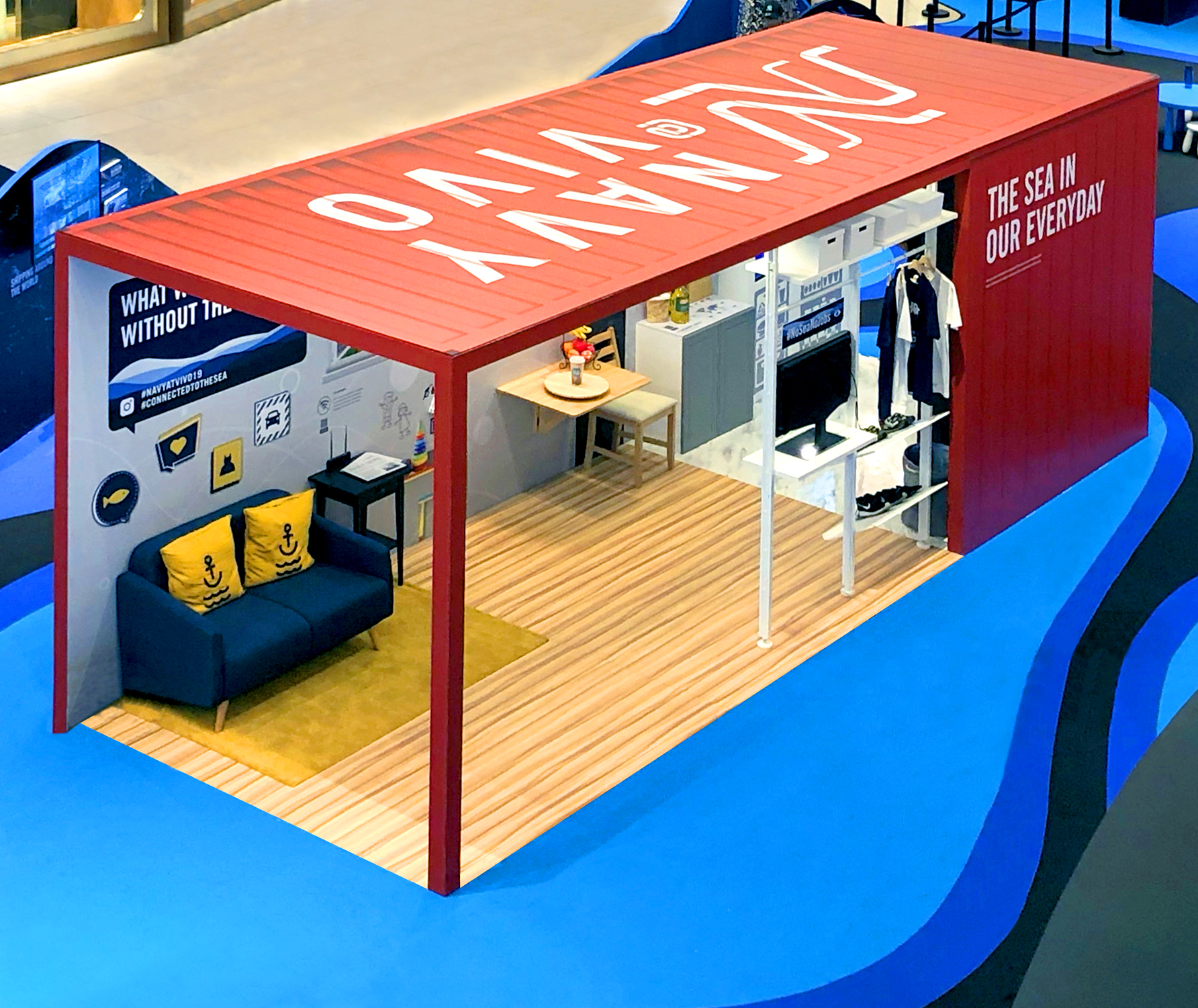 "Ever wondered where the things you use and enjoy come from?"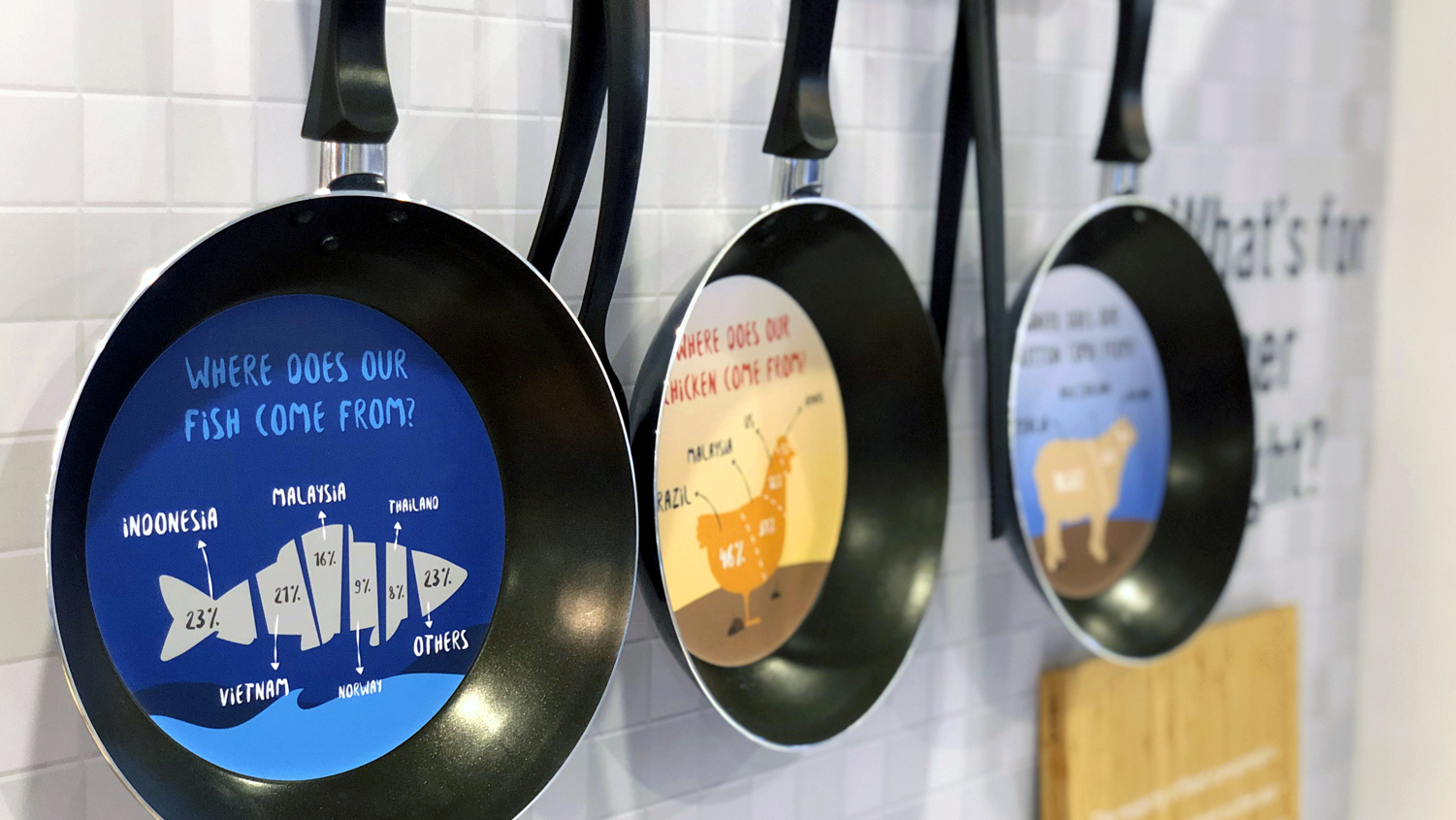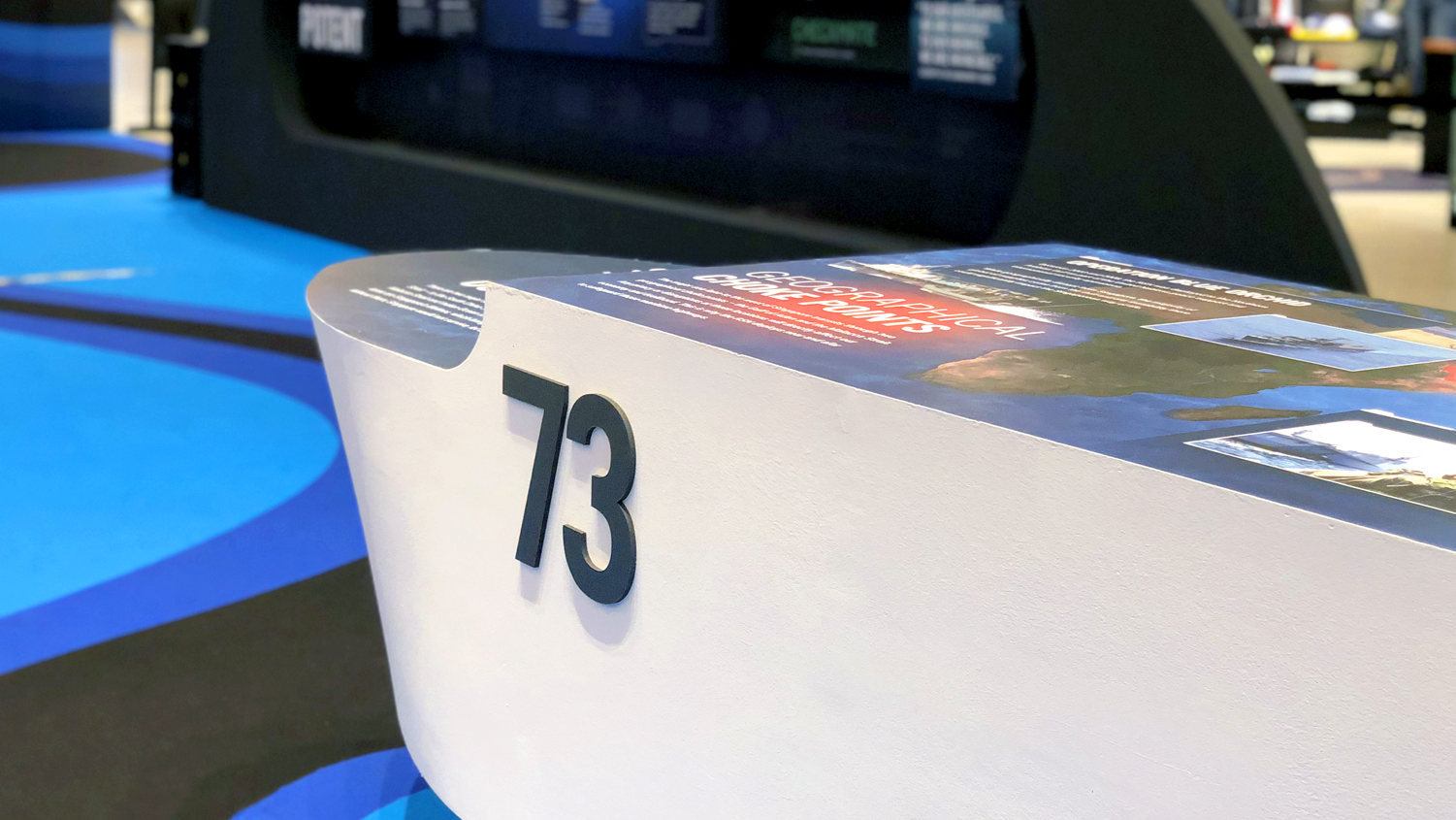 The undulating form of the exhibit structures symbolises the unpredictability of the seas. The presence of RSN is represented with vessel-like structures which evokes stability, reliability and vigilant. Both combined to show the challenges and responsibility that the Navy must overcome and uphold at the sea every day.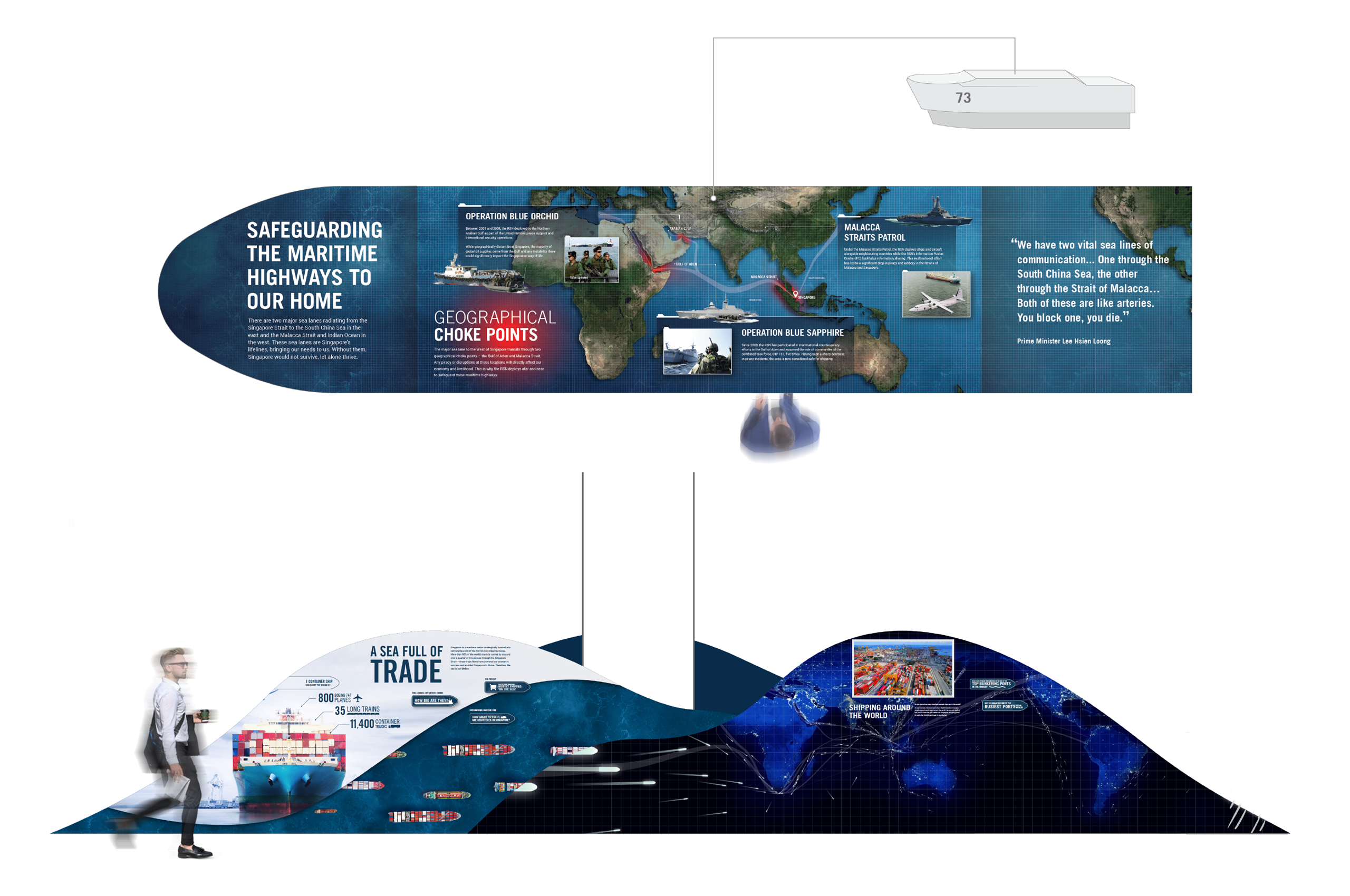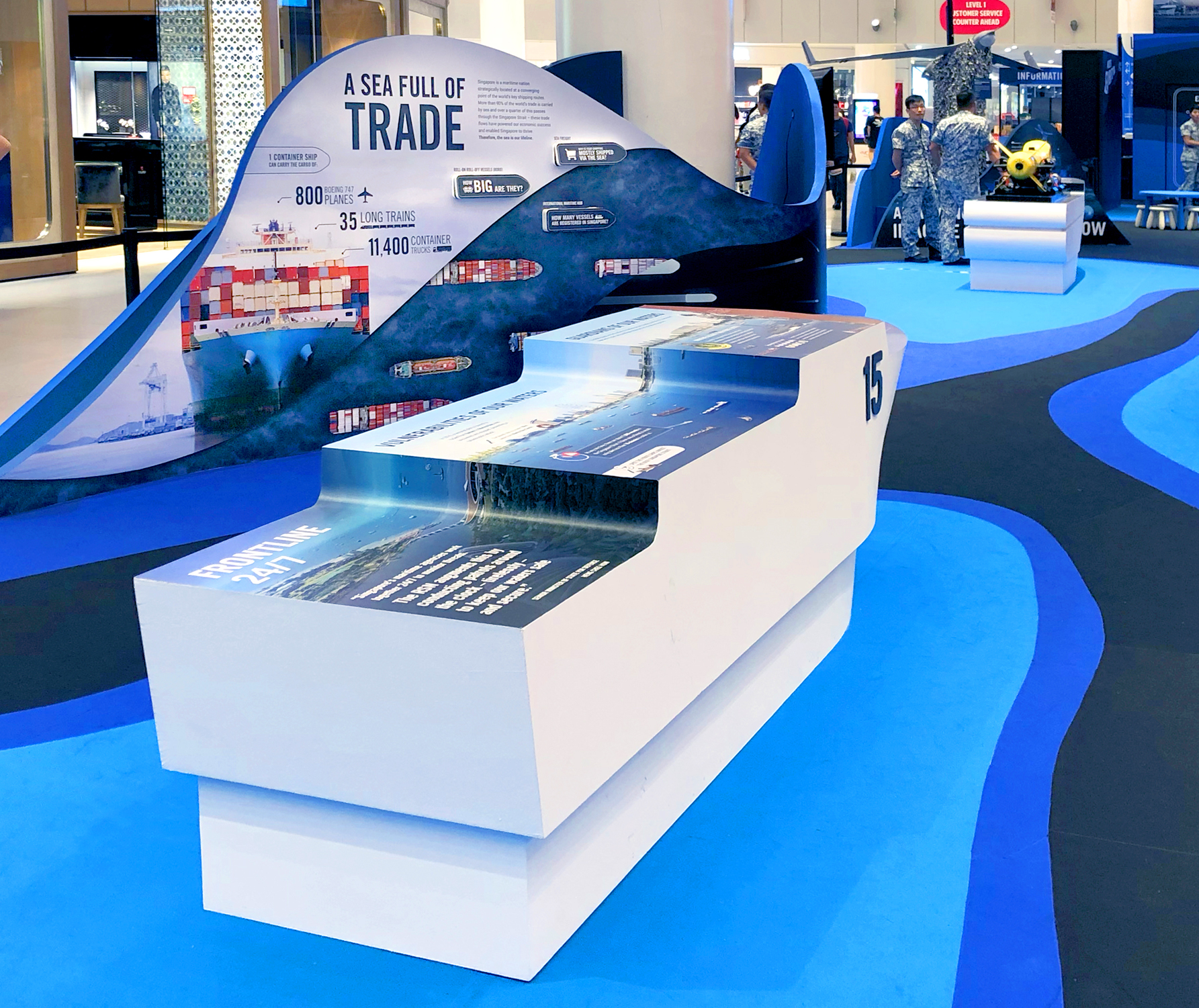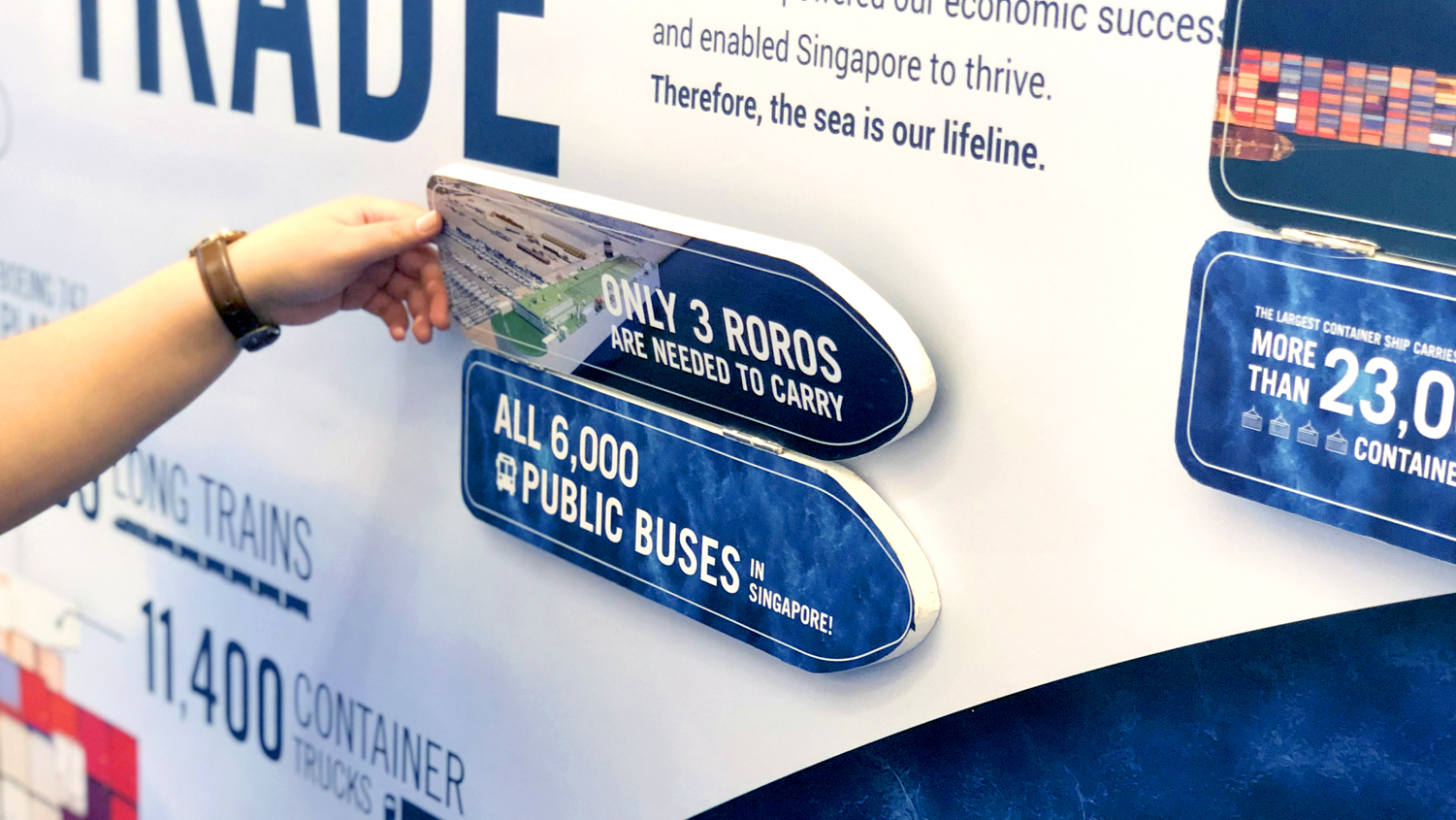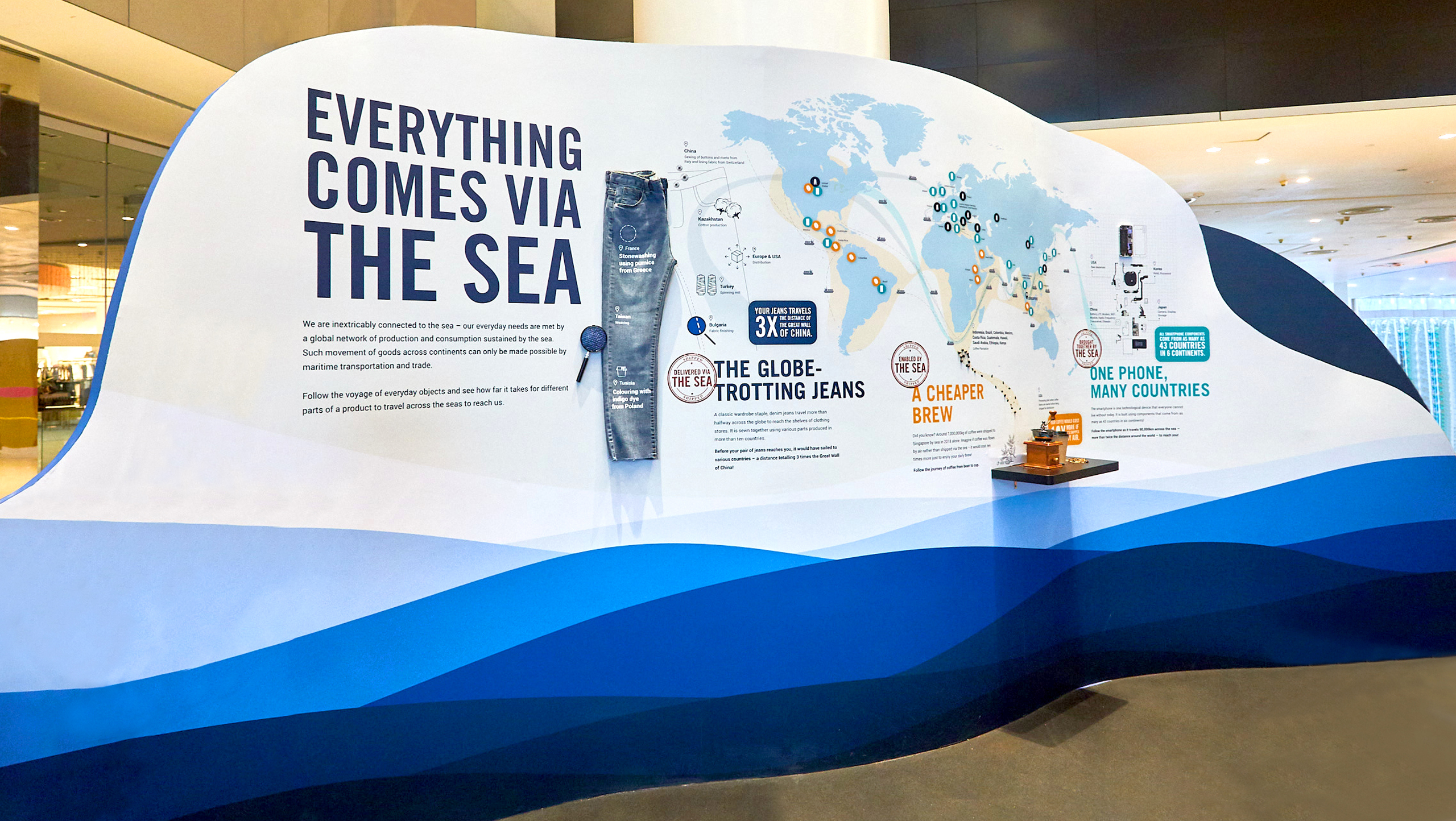 Visual, Ambient & Tactility
To evoke a strong visceral connection between the sea and our everyday life, our team curated a thematic showcase featuring a series of visual and tactile exhibits. As visitors move through the area, it is as though they are a part of the Navy's operation and witness first-hand the impact on our everyday life.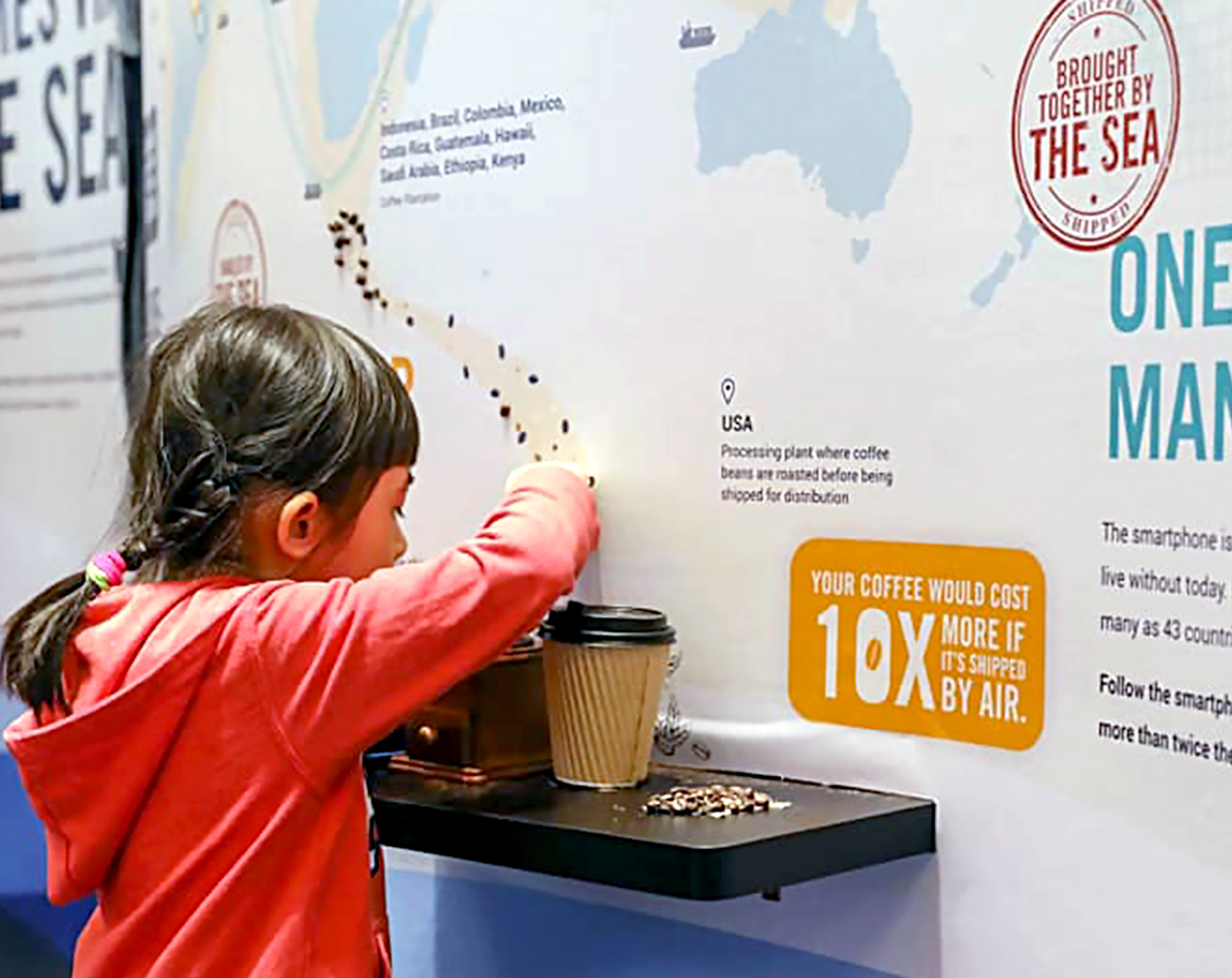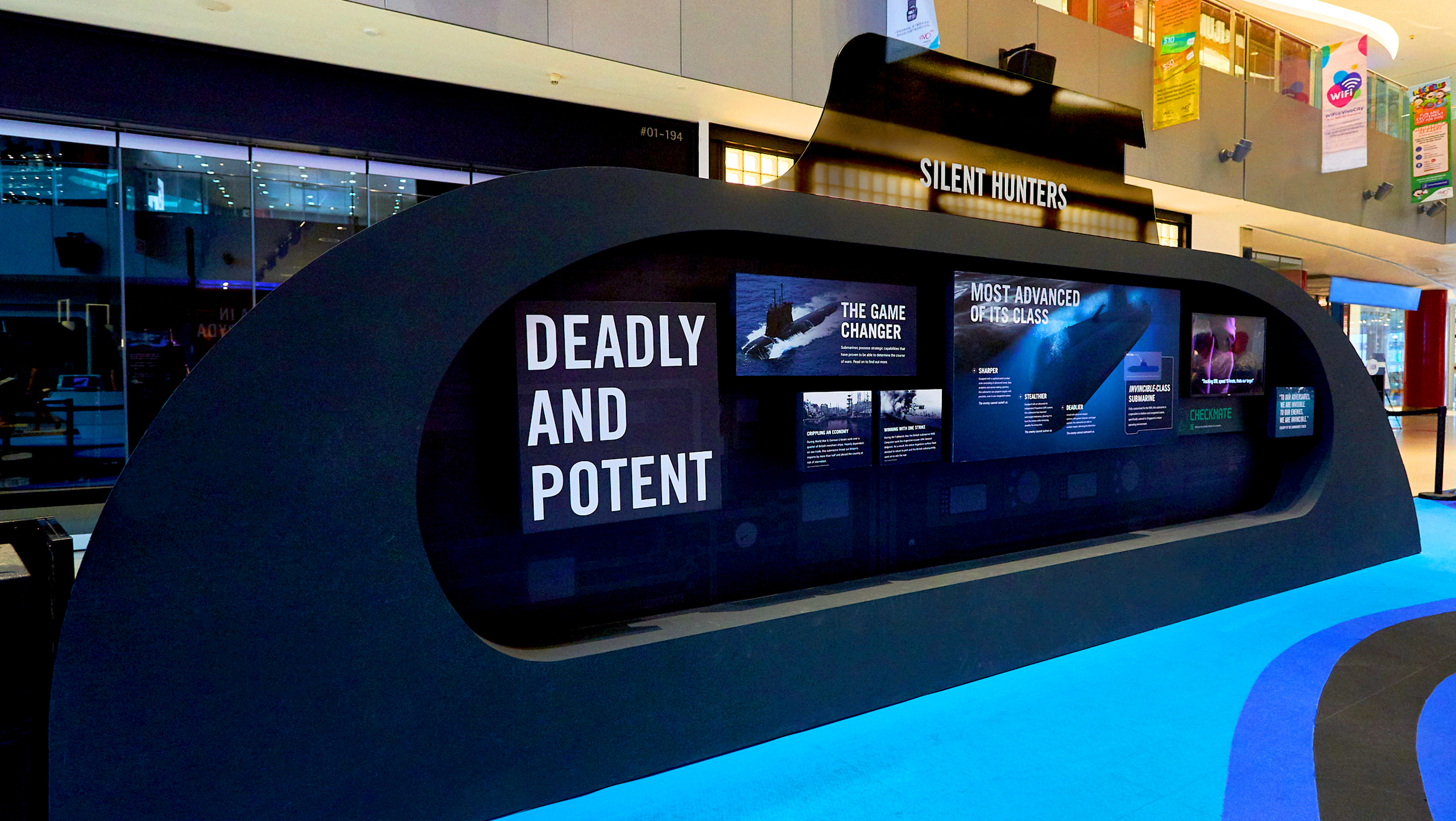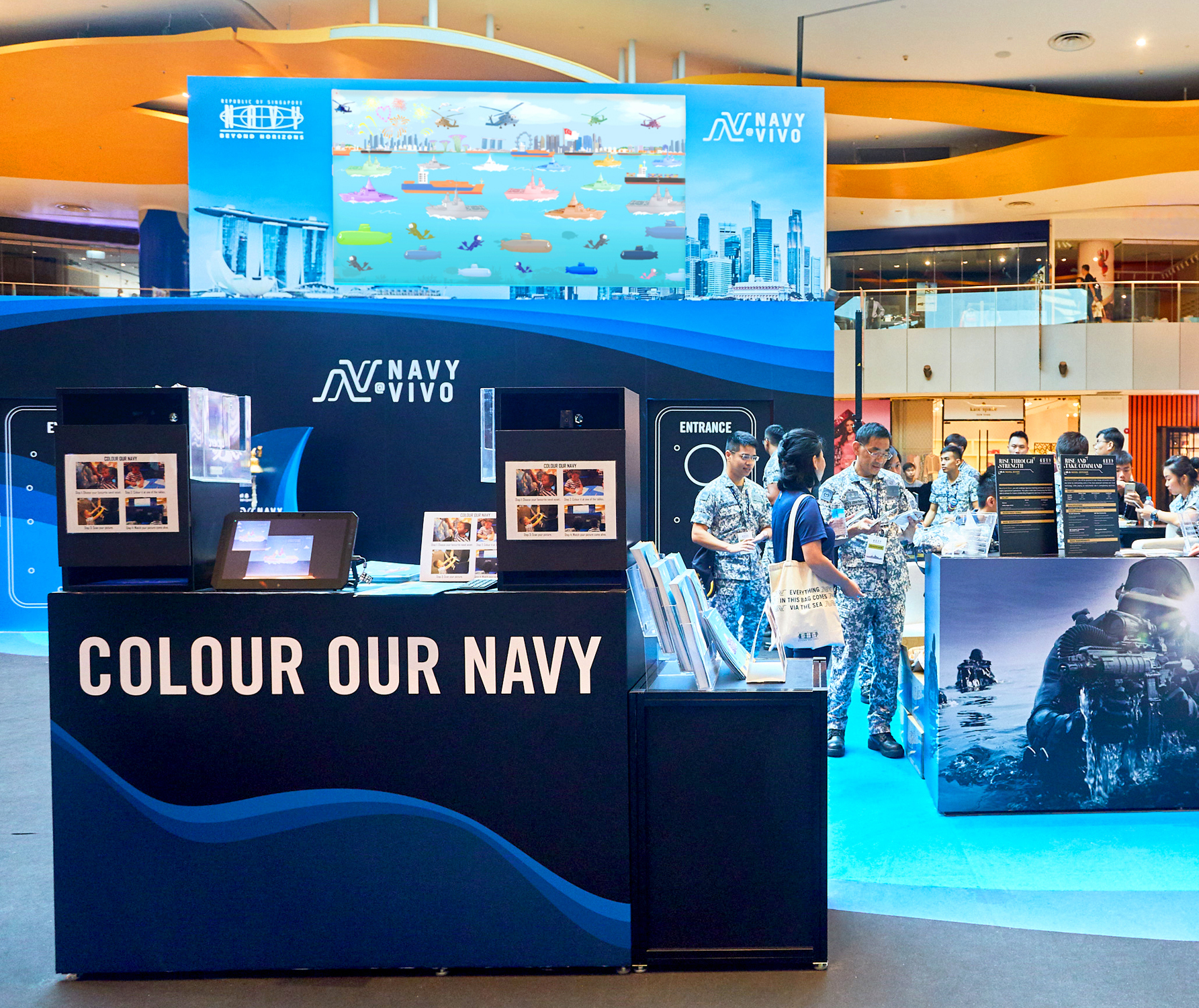 Optimal Visitors Engagement
Besides the physical exhibition space, we were also involved in creating an activity area for the public. We designed an immersive theatre that adopts a first- person perspective and an interactive display that allows visitors to upload their drawings and messages.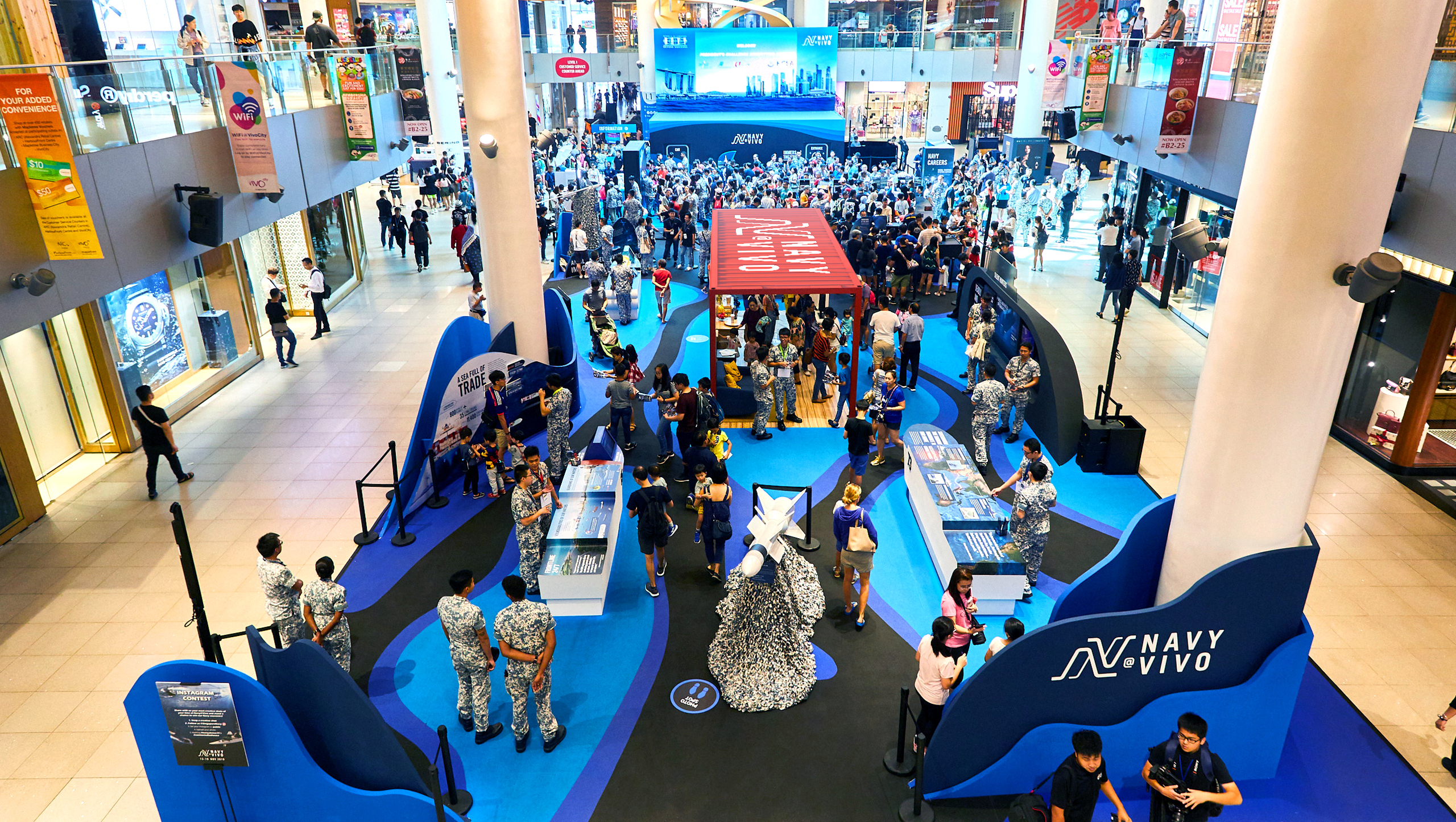 "The exhibition branding identity was built on the idea of connecting places to people, in this case the sea to its people."
Through a play in typography using the letters 'N' and 'V', an undulating wave is manifested as the event logo.
Modern and timeless, each element in the logo is placed precisely and it is an expression of the forward-looking maritime force. The logo is an adaptive symbol that can be combined into a continuous wave, symbolising the continual progress of the Navy and its agility at sea.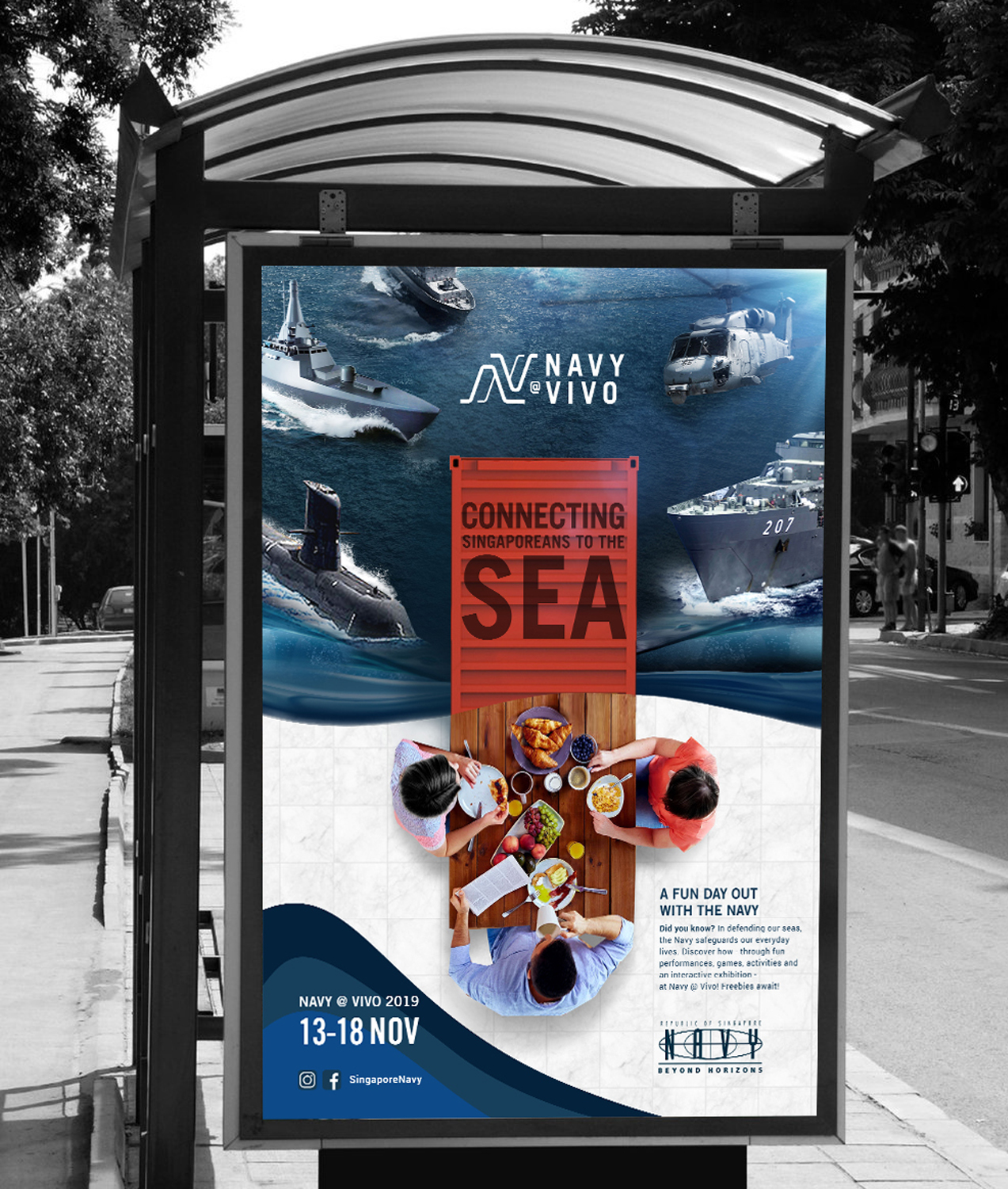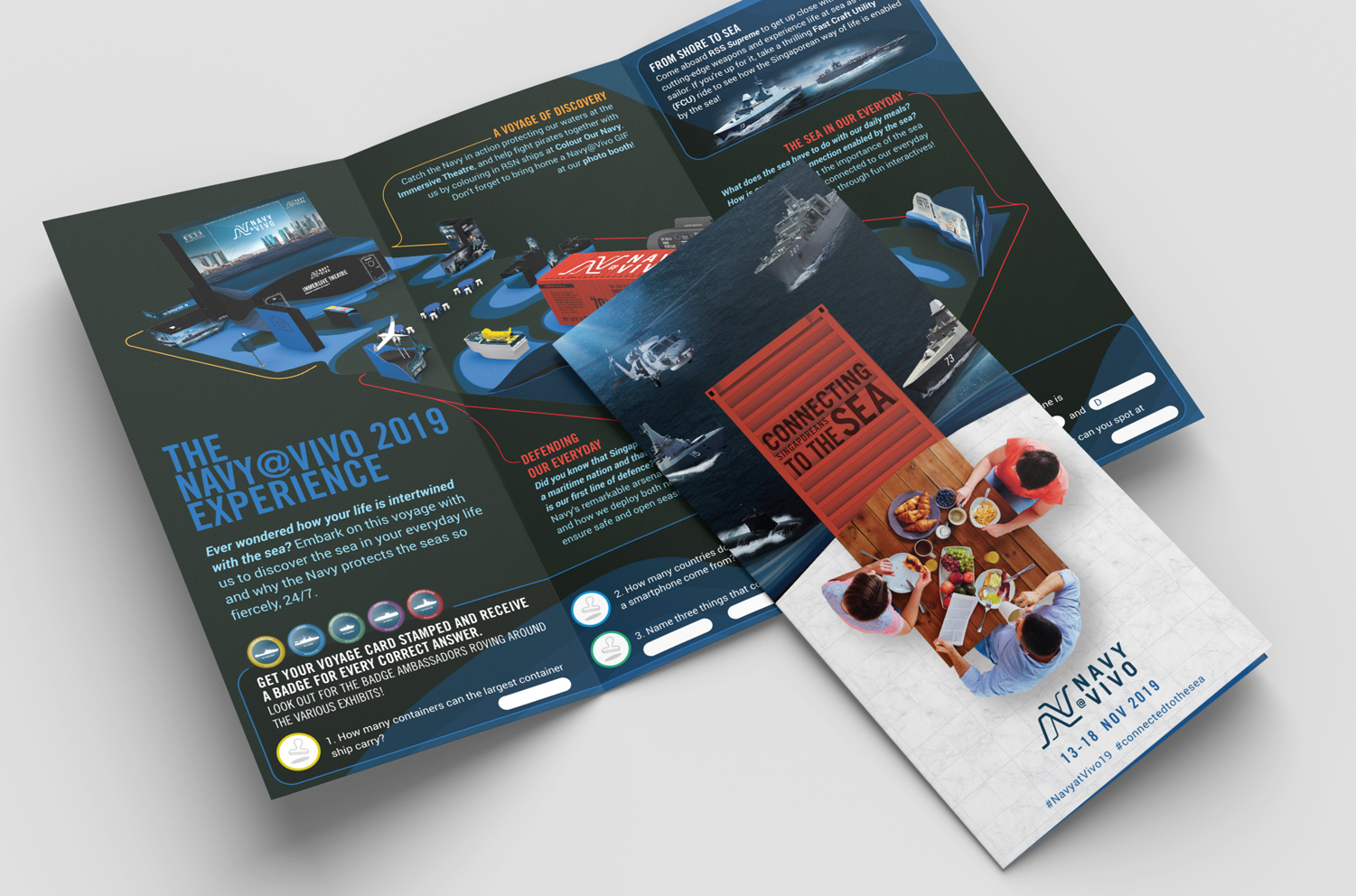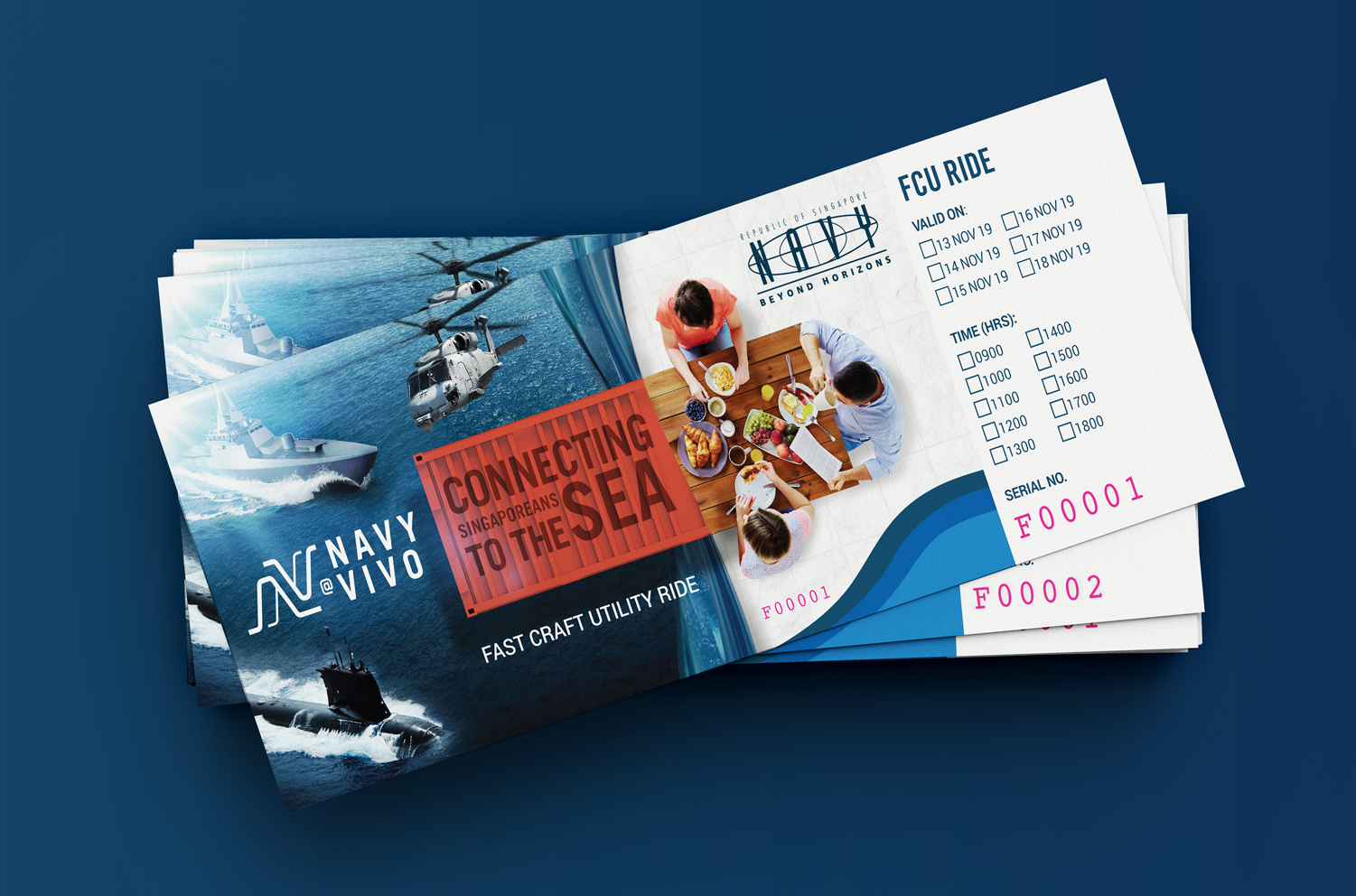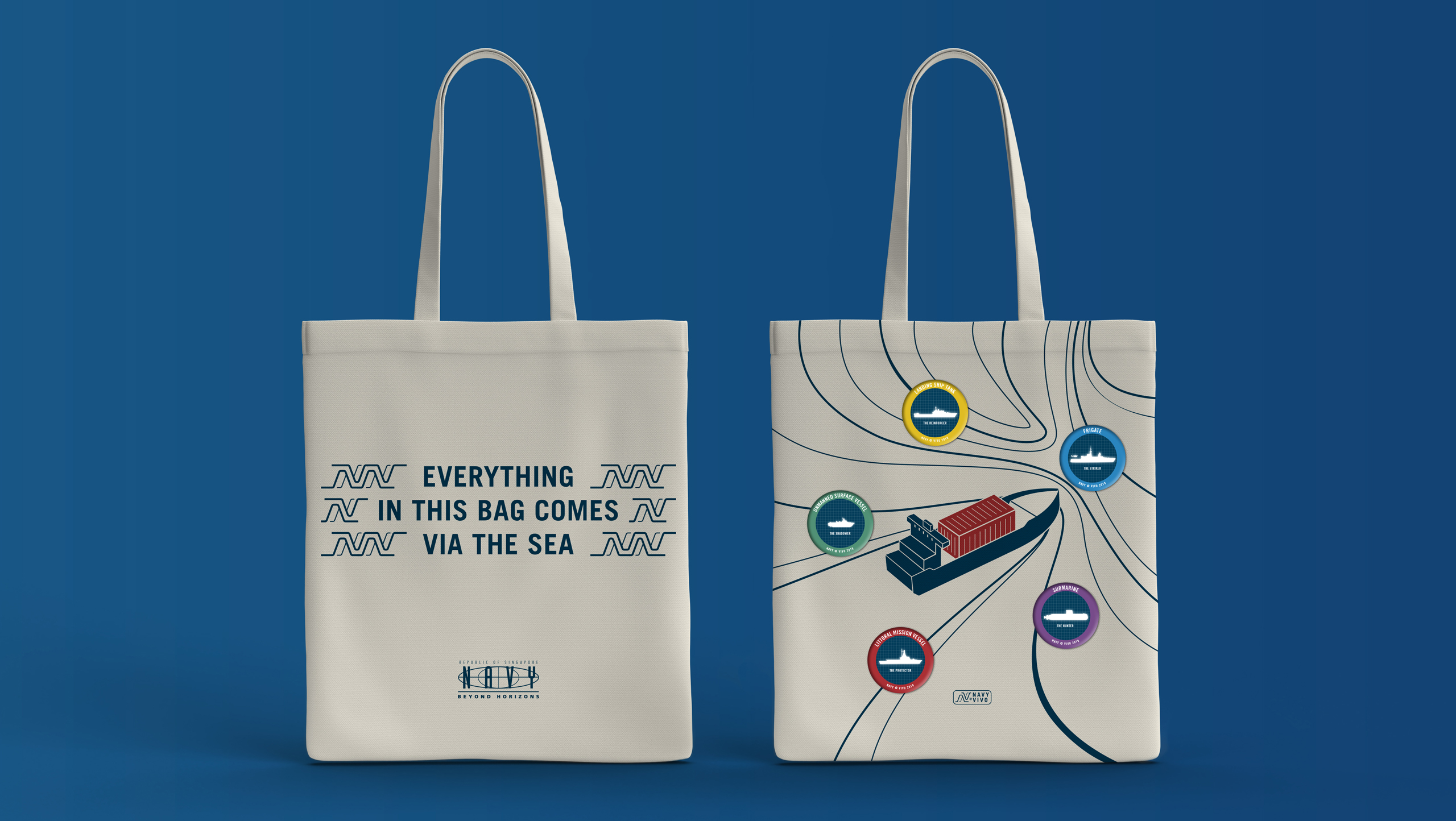 Client
Ministry of Defence
Collaborators
Pico
Discipline
Spatial Design, Art Direction, Branding, Exhibition Graphics, Digital Design, Marketing Collateral, Illustration
Sector
National Defence