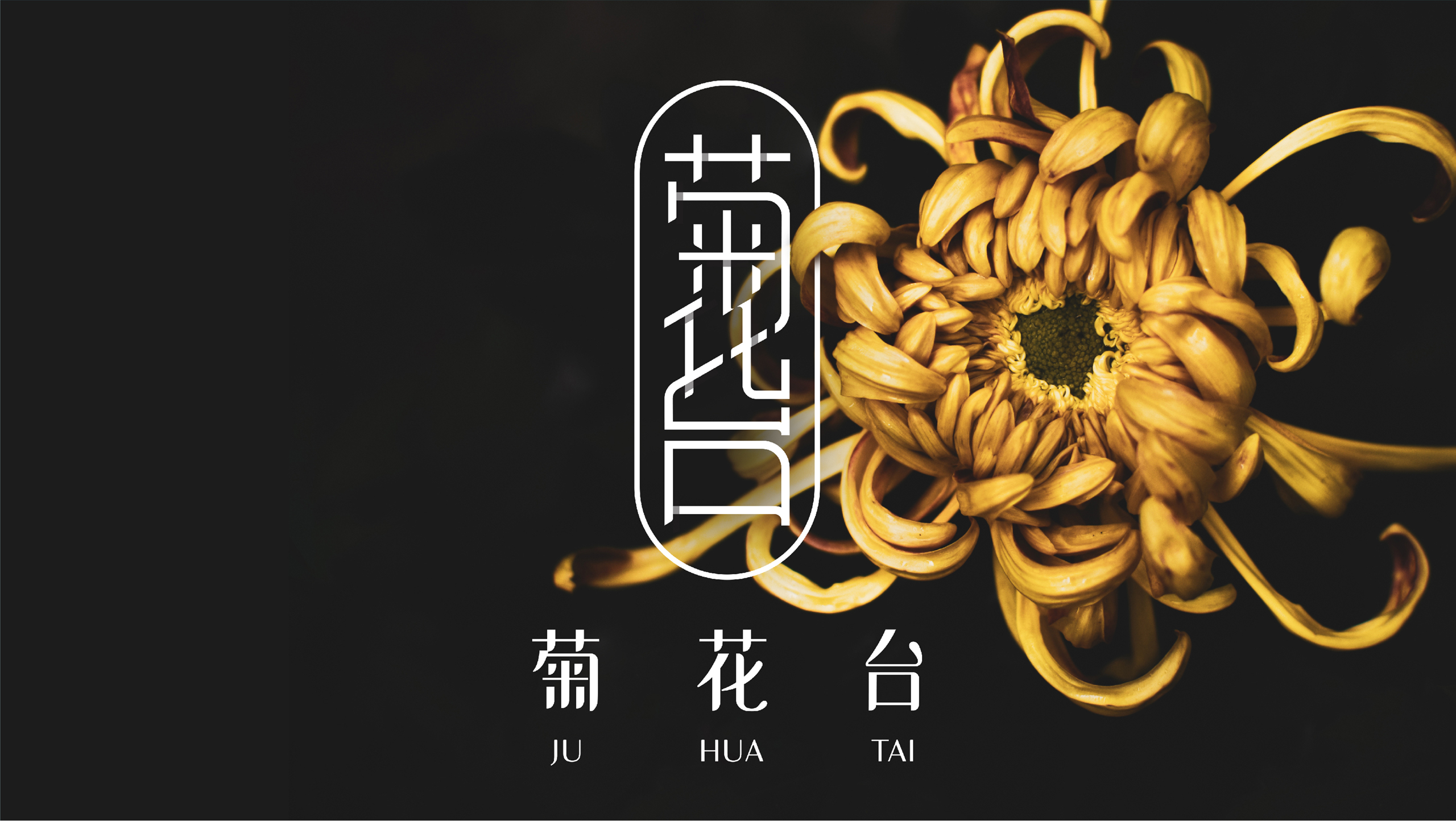 "Brand identity for Ju Hua Tai (菊花台)@ Duxton Hill in Singapore. A cocktail bar with an oriental theme where tradition meets modernity."
In Chinese literature, there are four prestigious characteristics inspired by flowers, namely, Plum, Orchid, Bamboo and Chrysanthemum. The chrysanthemum symbolised moral fortitude and determination.
Ju Hua Tai is a modern oriental-style social bar where like-minded friends can meet, exchange ideas, eat, and drink. The establishment aims to provide guests a sense of belonging while also evoking memories and experiences of Chinese cuisine. In addition, to encourage them to explore and discover more.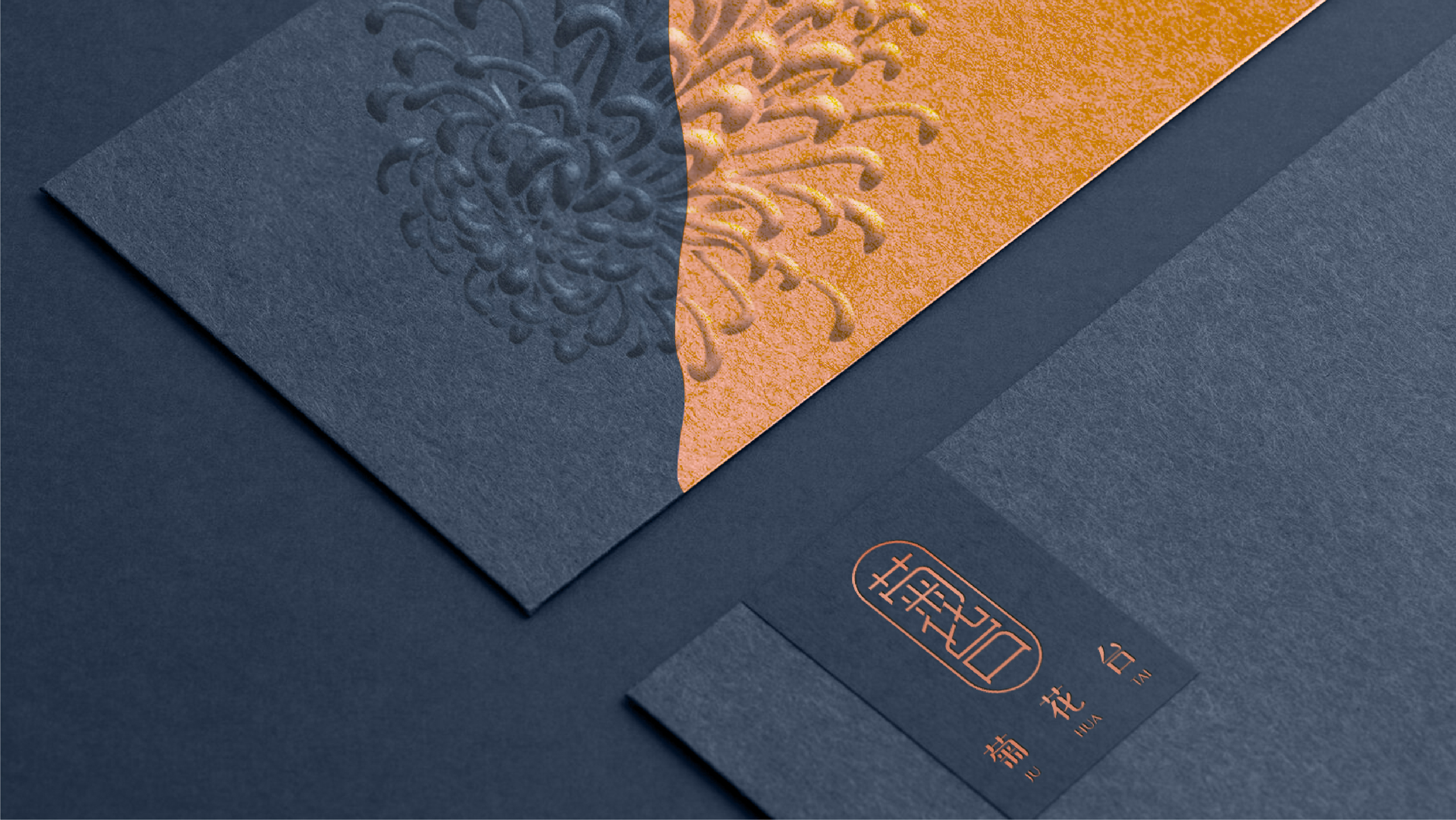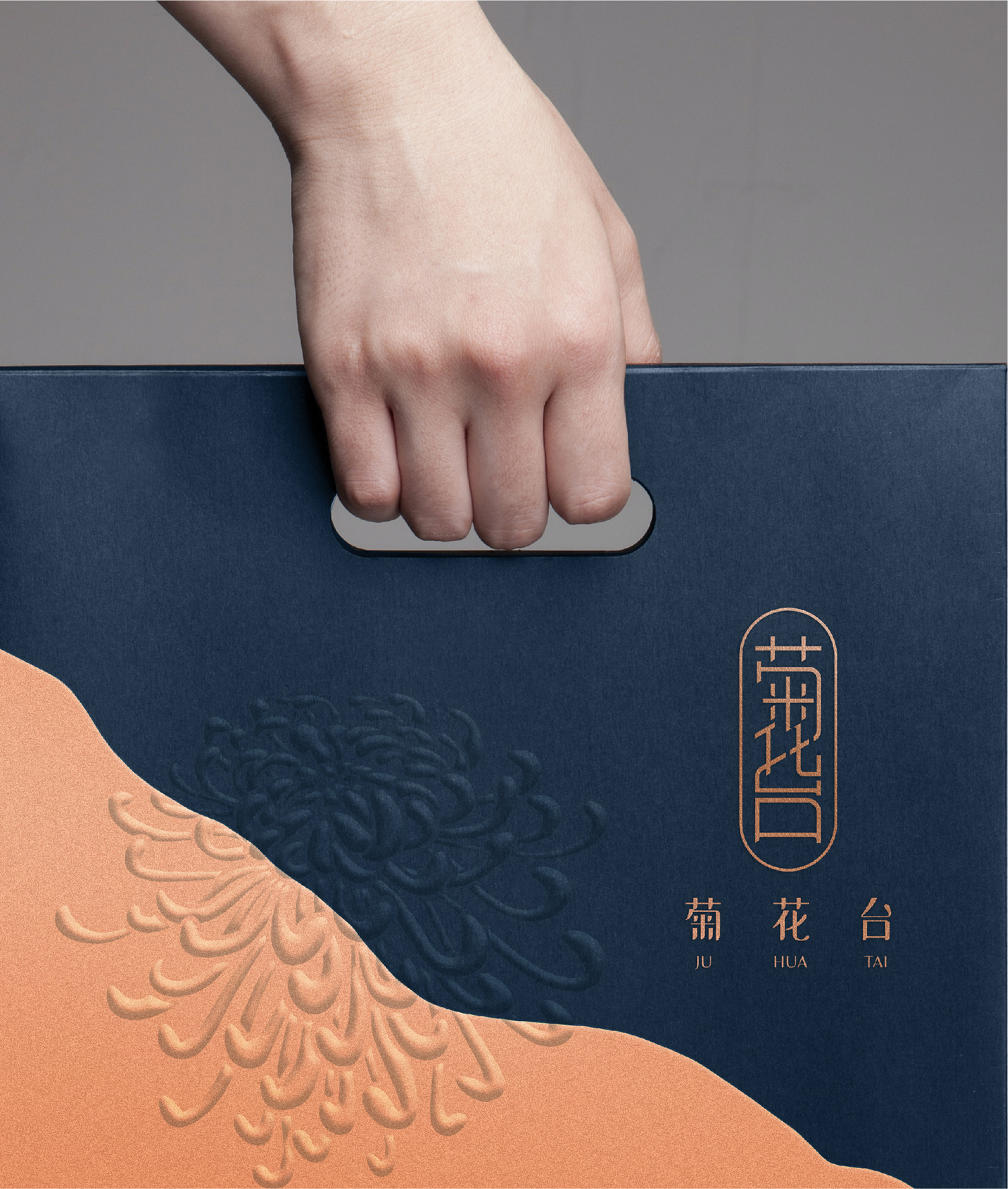 "The seals used in Chinese culture are more than just a decorative element; they are also a symbol of prestige and quality. The logo was styled after a traditional Chinese seal, befitting the concept of the oriental bar where tradition meets modernity."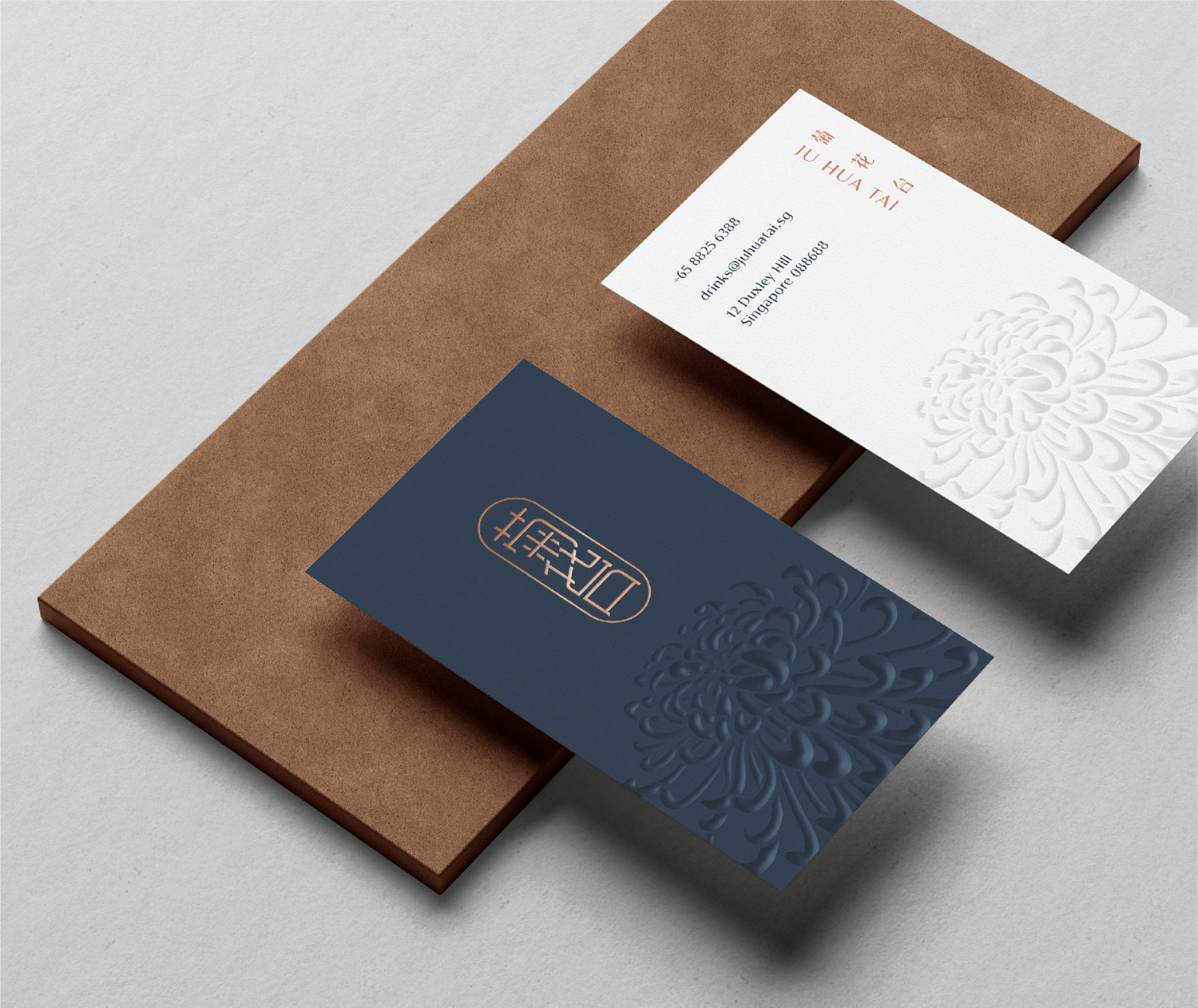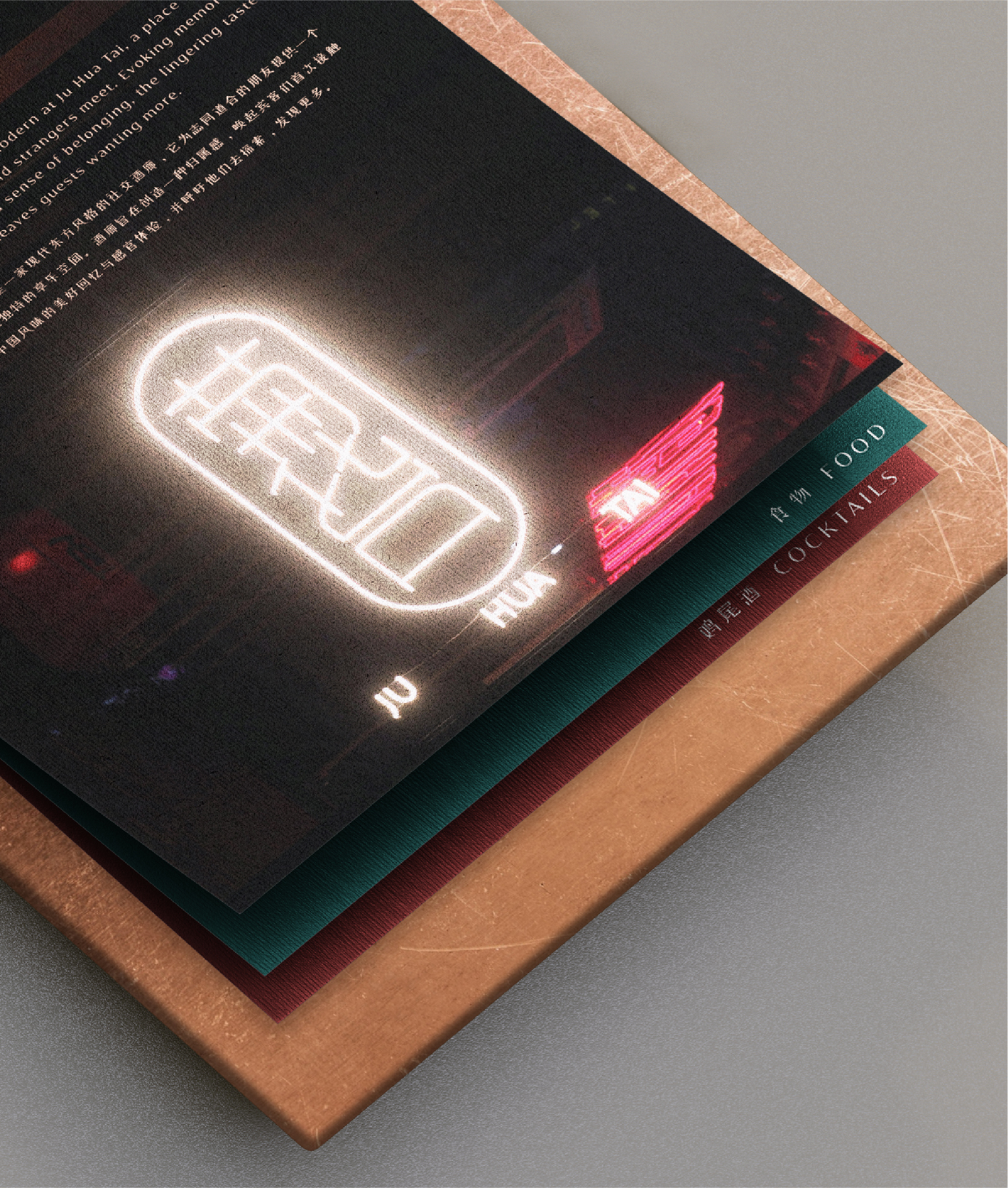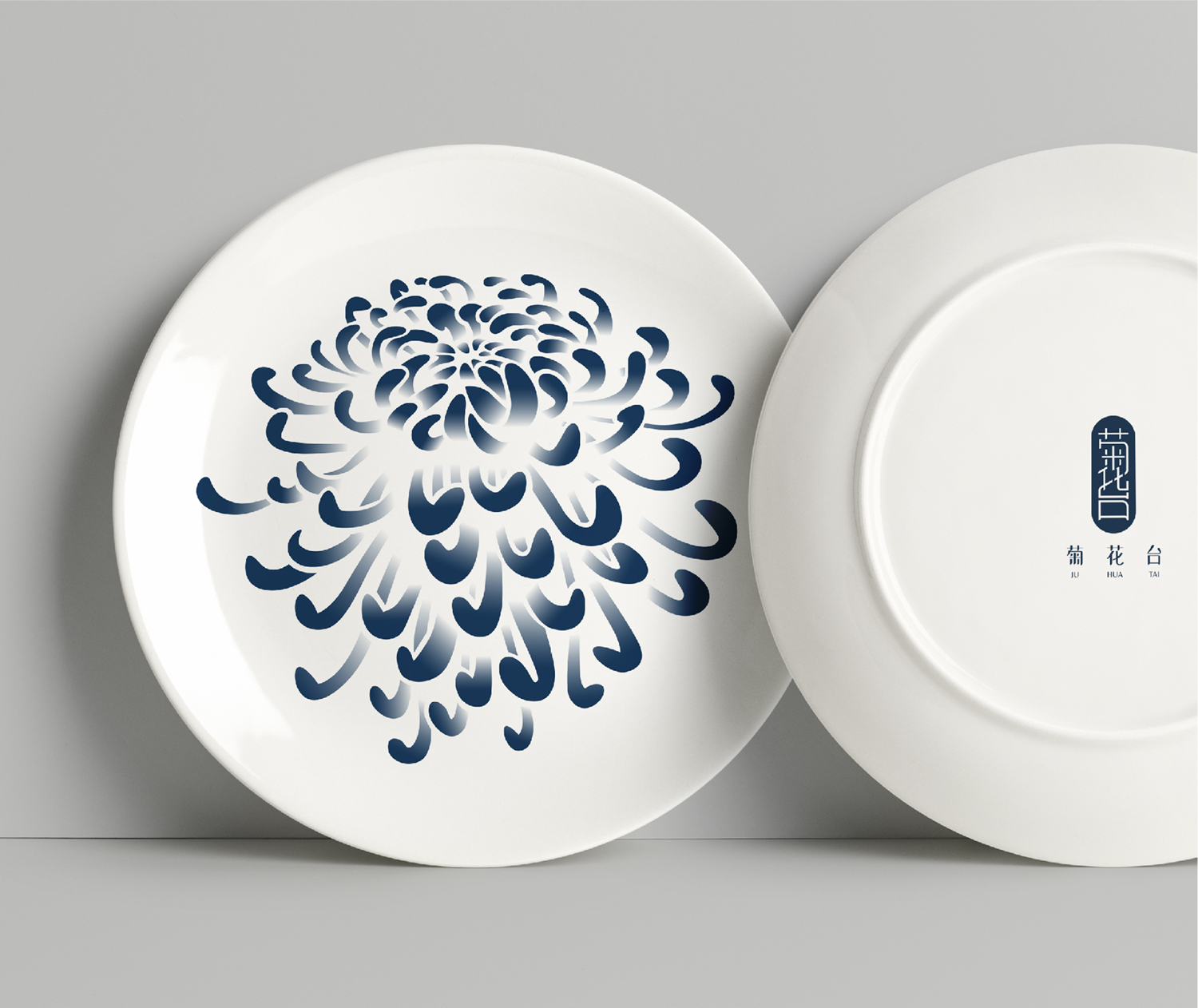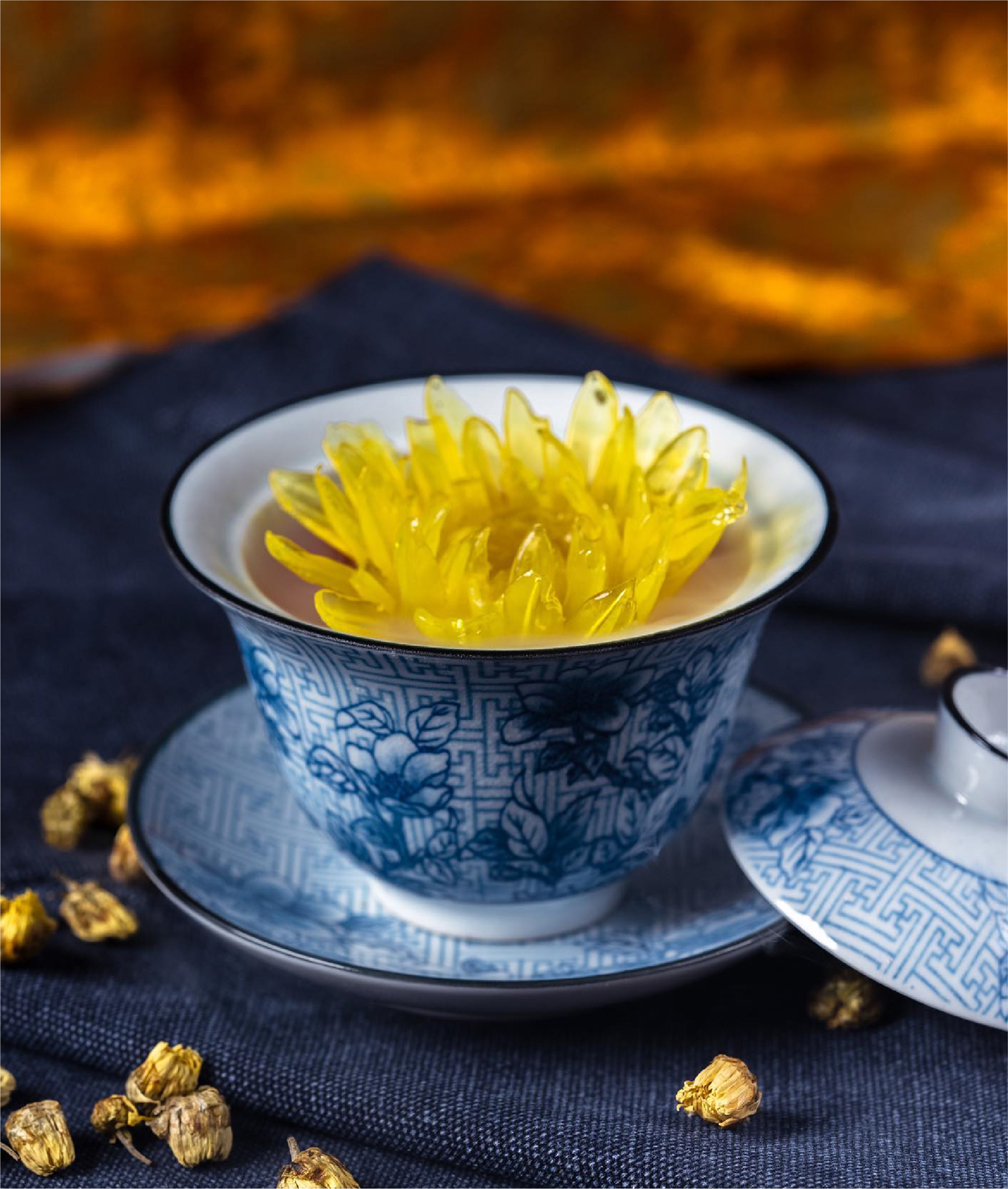 "Clean and uncomplicated design of the logotype enhances brand recognition and makes it simple to apply to various mediums."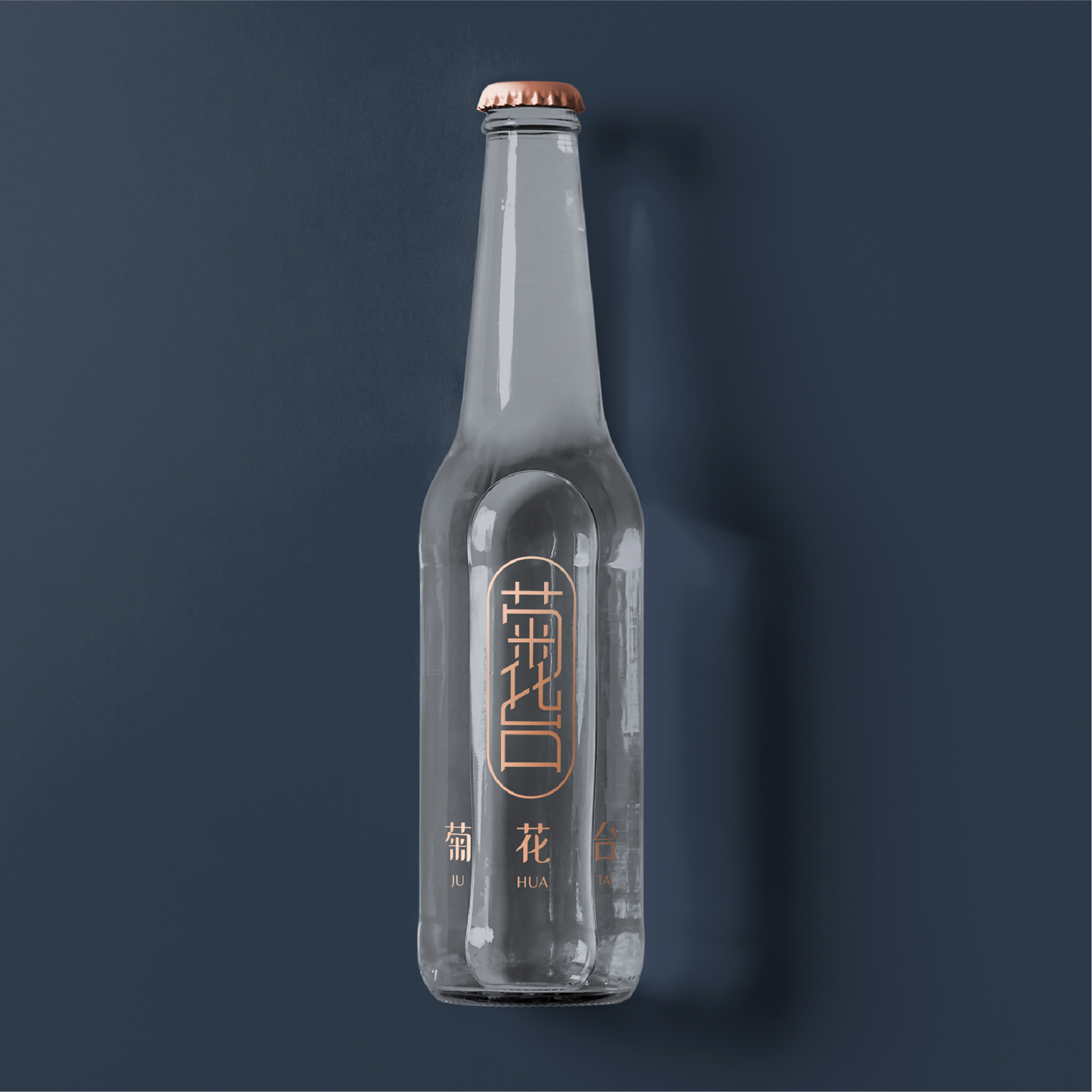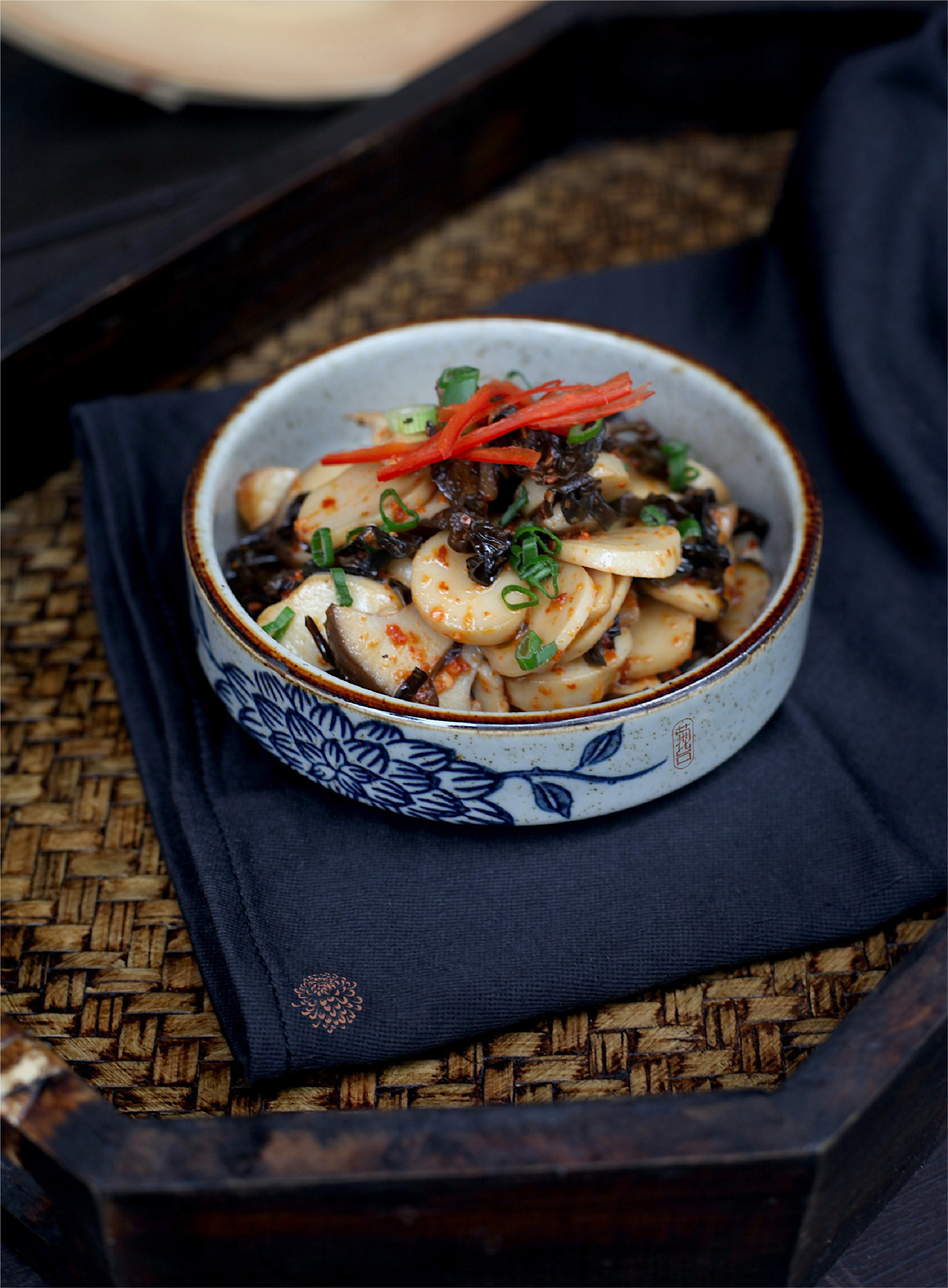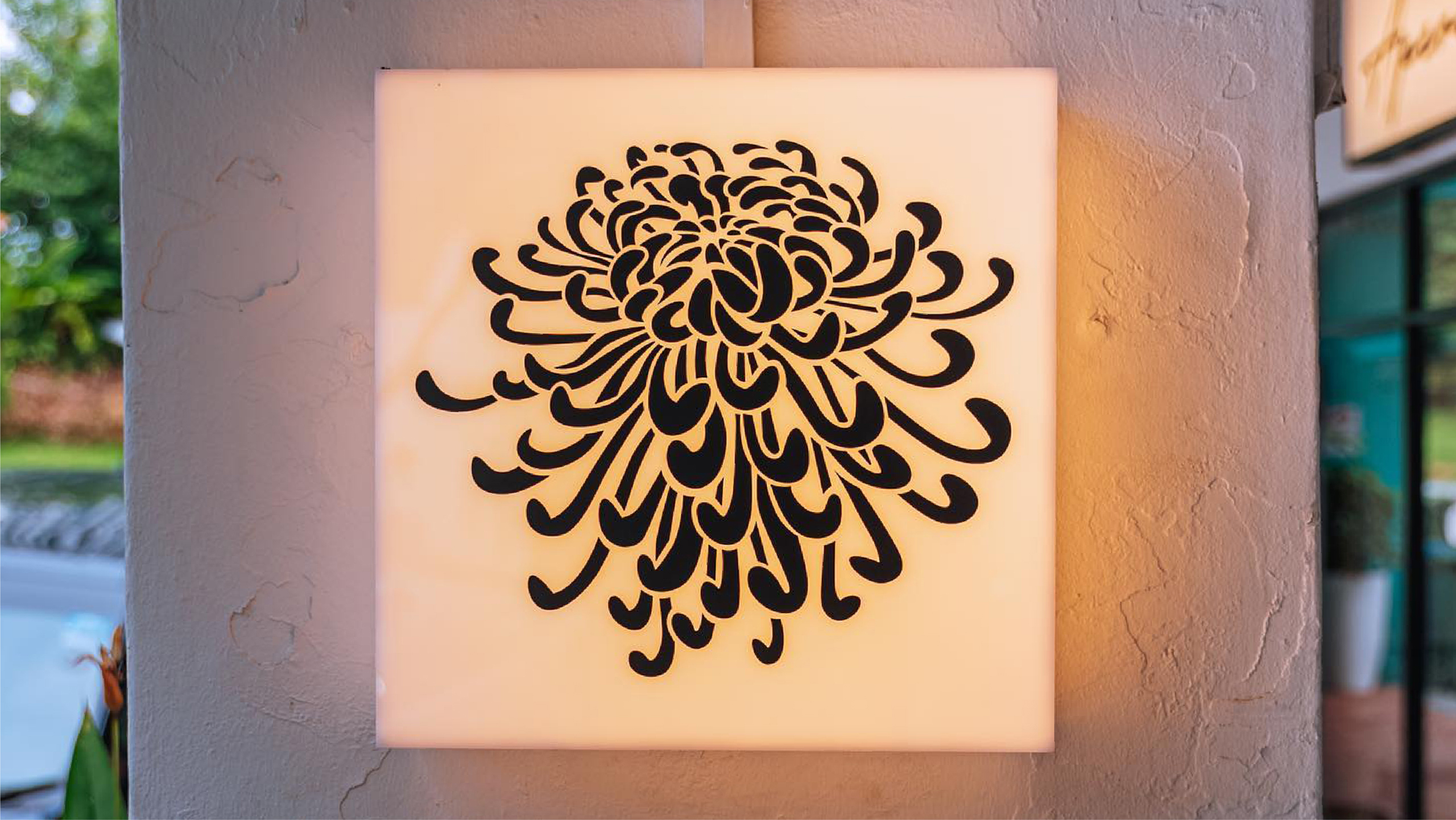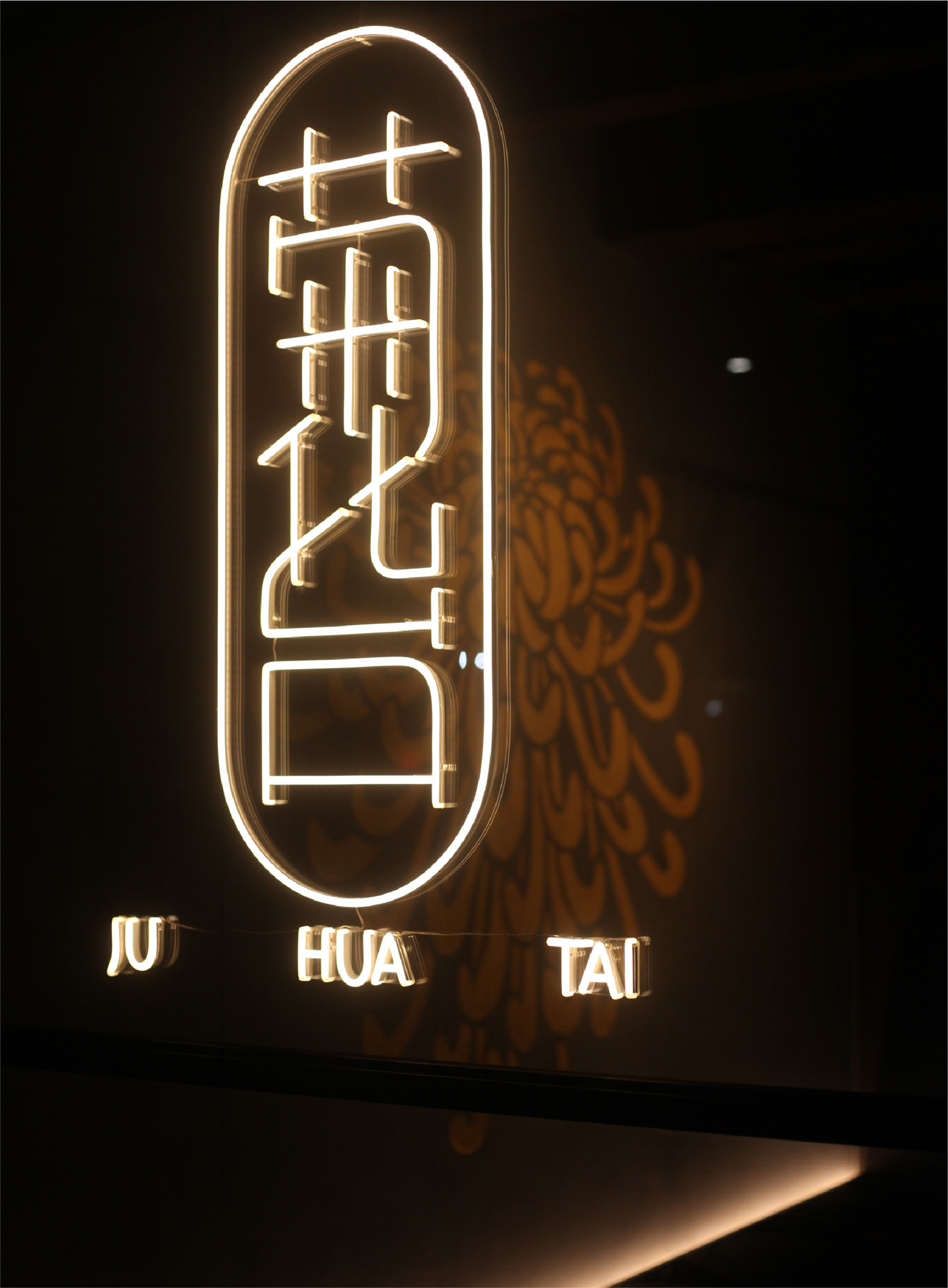 "When a customer enters the bar, they are greeted by a large mural featuring a golden Chrysanthemums. The sleek bar is adorned with bronze Chinese lion door knockers, elevating the bar's oriental atmosphere."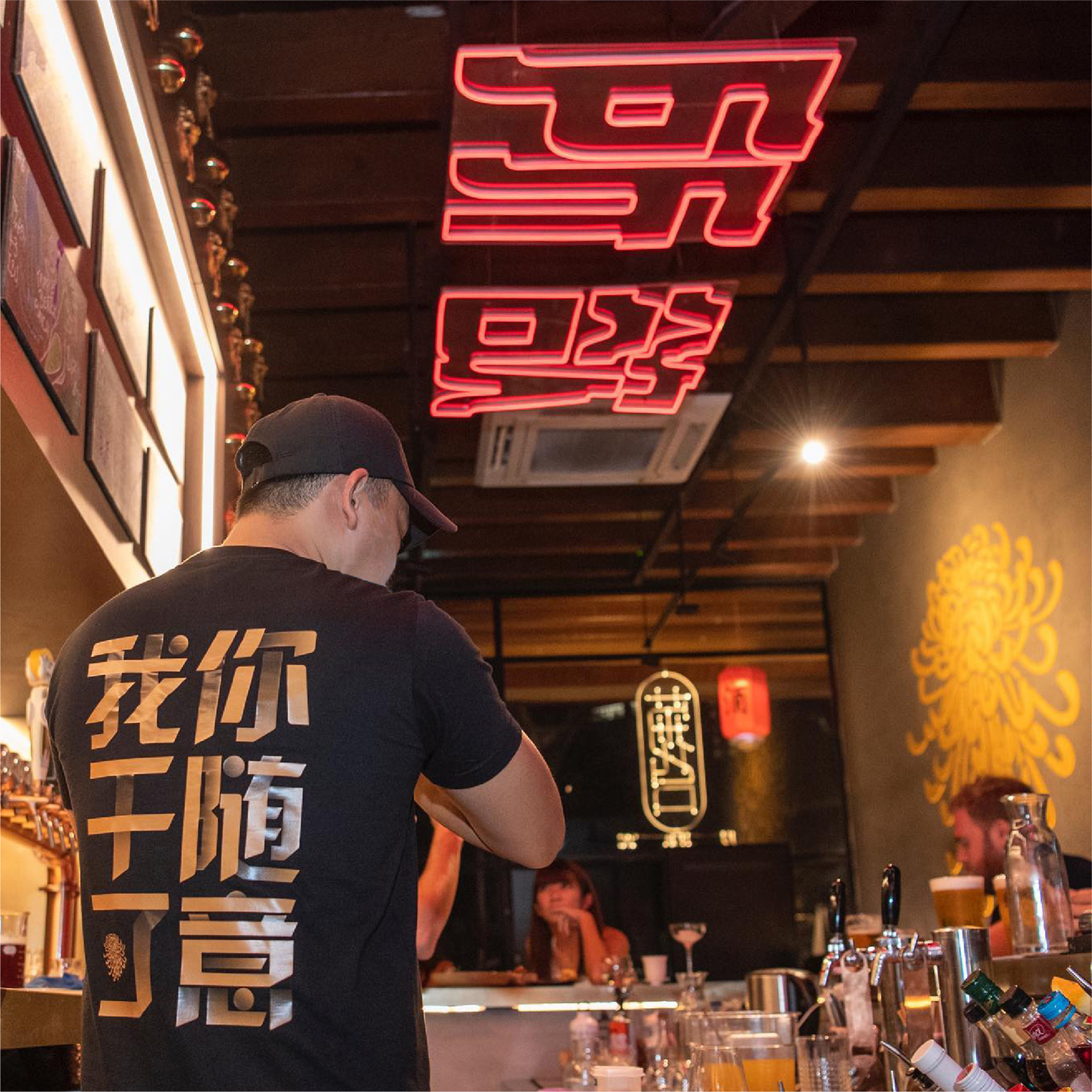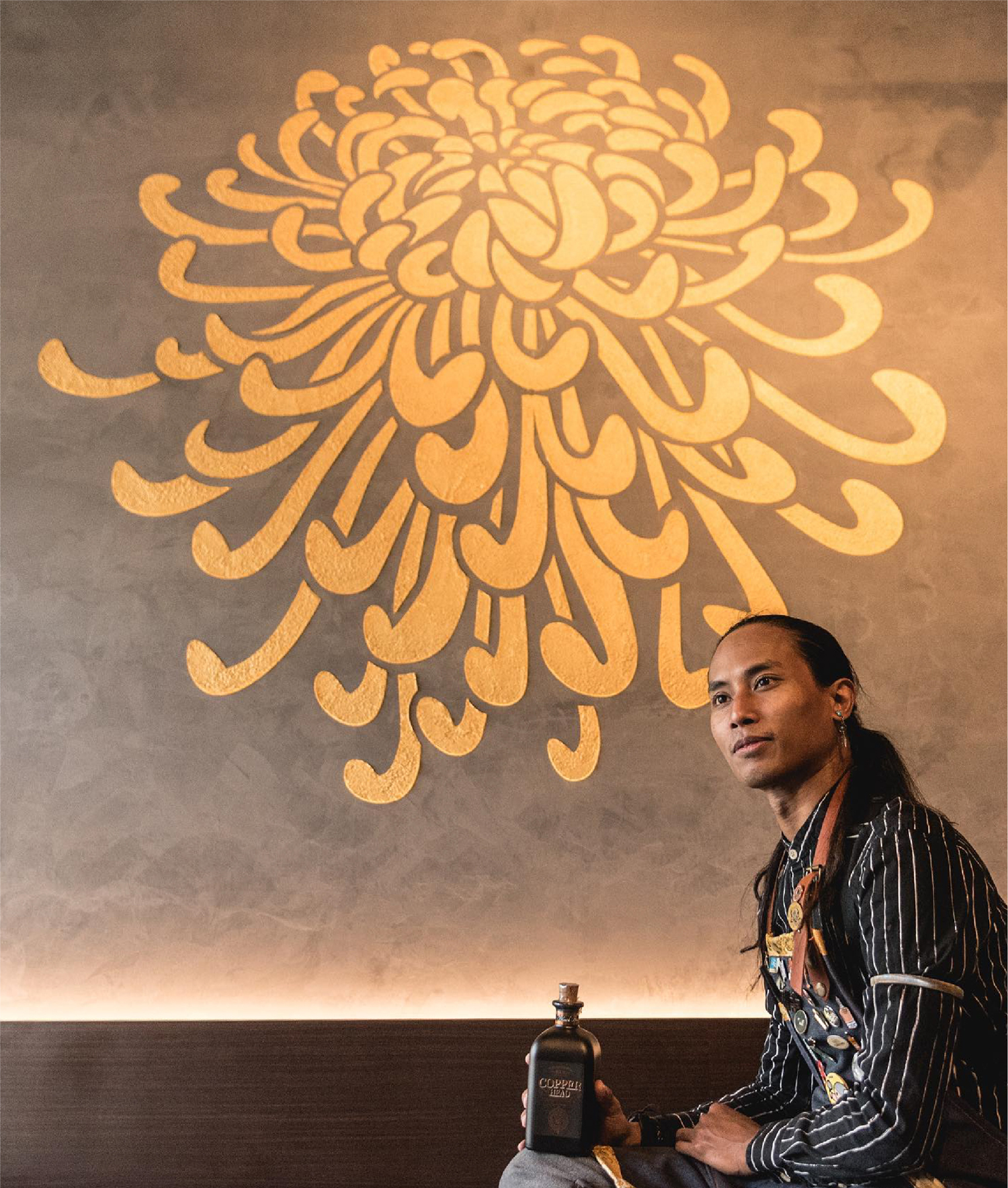 Client
Ju Hua Tai
Collaborators
Interior Design by Bridges Collective
Discipline
Branding
Sector
Food & Beverage