Army 55 Virtual Exhibition
"Immersive virtual exhibition for The Singapore Army 55th Anniversary."
The theme of the virtual exhibition is #OurArmyFamily, which celebrates strong camaraderie and brotherhood forged amongst solders in the Army as well as a homage to the support received from Singaporeans and families for the soldiers' contribution to national defence.
There are seven immersive zones that encompass the Army's evolution, operational capabilities and platforms, the soldiers' dedication, as well as family-oriented activities and programs to celebrate the 55th anniversary of the Singapore Army.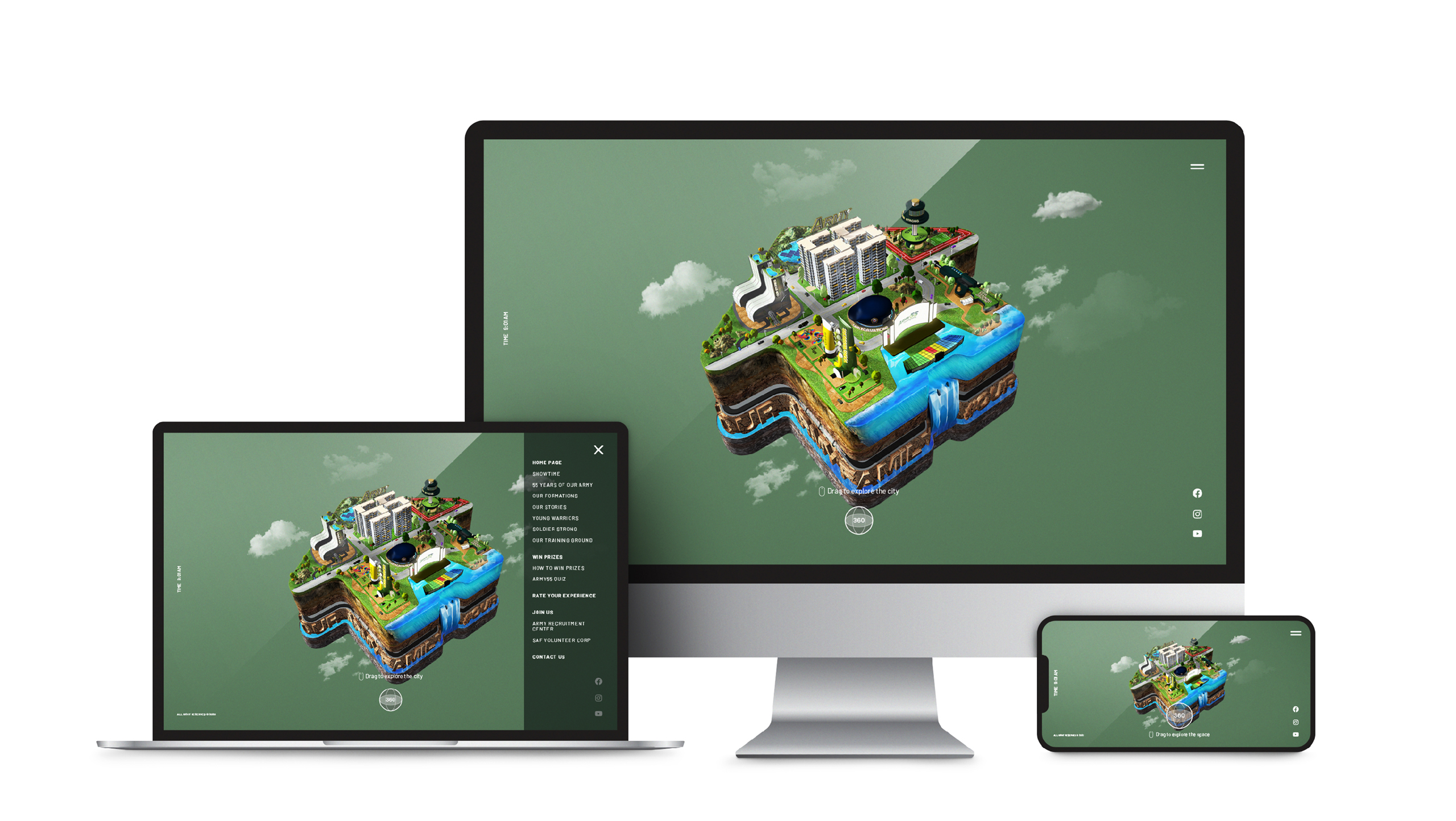 "Responsive design allows virtual exhibition content to flow easily across all screen resolutions and sizes."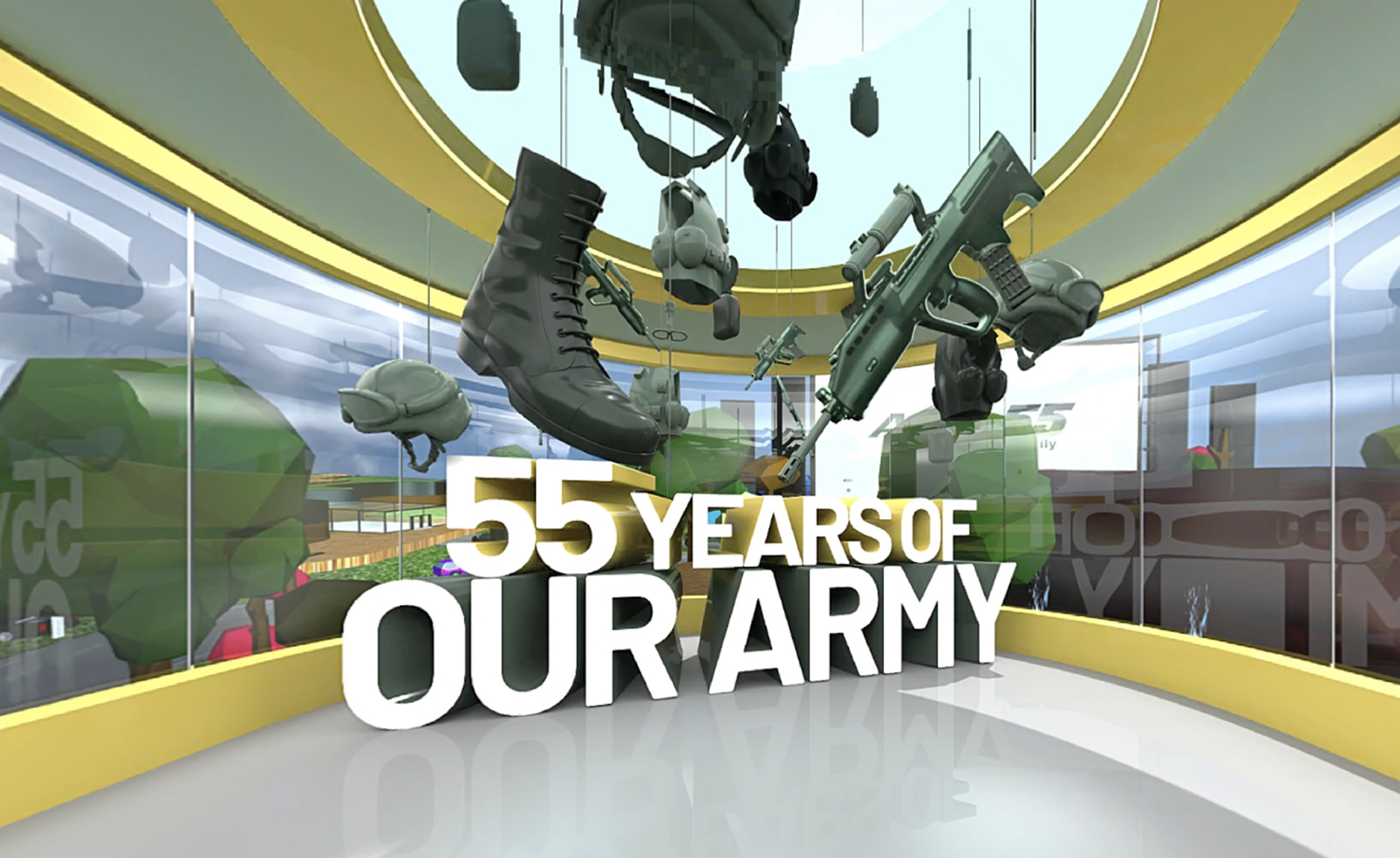 Designing the virtual environment
For the virtual exhibition to be immersive, we collaborated closely with the 3D designer and programmers to develop navigation tools and an intuitive user interface. Together, we created a virtual island with the 'home' emblem  and different buildings for visitors to explore intuitively.
"We devised a range of exhibit layouts and designs for optimal viewing experience."
3D Animated Short Stories for Social Media
To celebrate The Singapore Army's 55th anniversary, a series of 3D animated short stories were created as social media ads to promote the event. The animated short stories follow the journey of a soldier, highlighting different aspects of army life and how families play a supportive role.
The animated short stories include the camaraderie among soldiers, and how they rely on each other during difficult times. The value of family support and how loved ones can be a source of strength for them. These uplifting stories provide a glimpse into the lives of soldiers while also helping to promote the virtual exhibition in a fun and engaging manner.
Providing information and maintaining a visually appealing layout
The virtual exhibition should be easy to navigate and use, without sacrificing the quality of content. By carefully balancing these two elements, each zone has its own uniqueness without compromising on usability.
"To reach a wider audience, animated posters and unique stickers inspired by the exhibition were designed for social media platforms."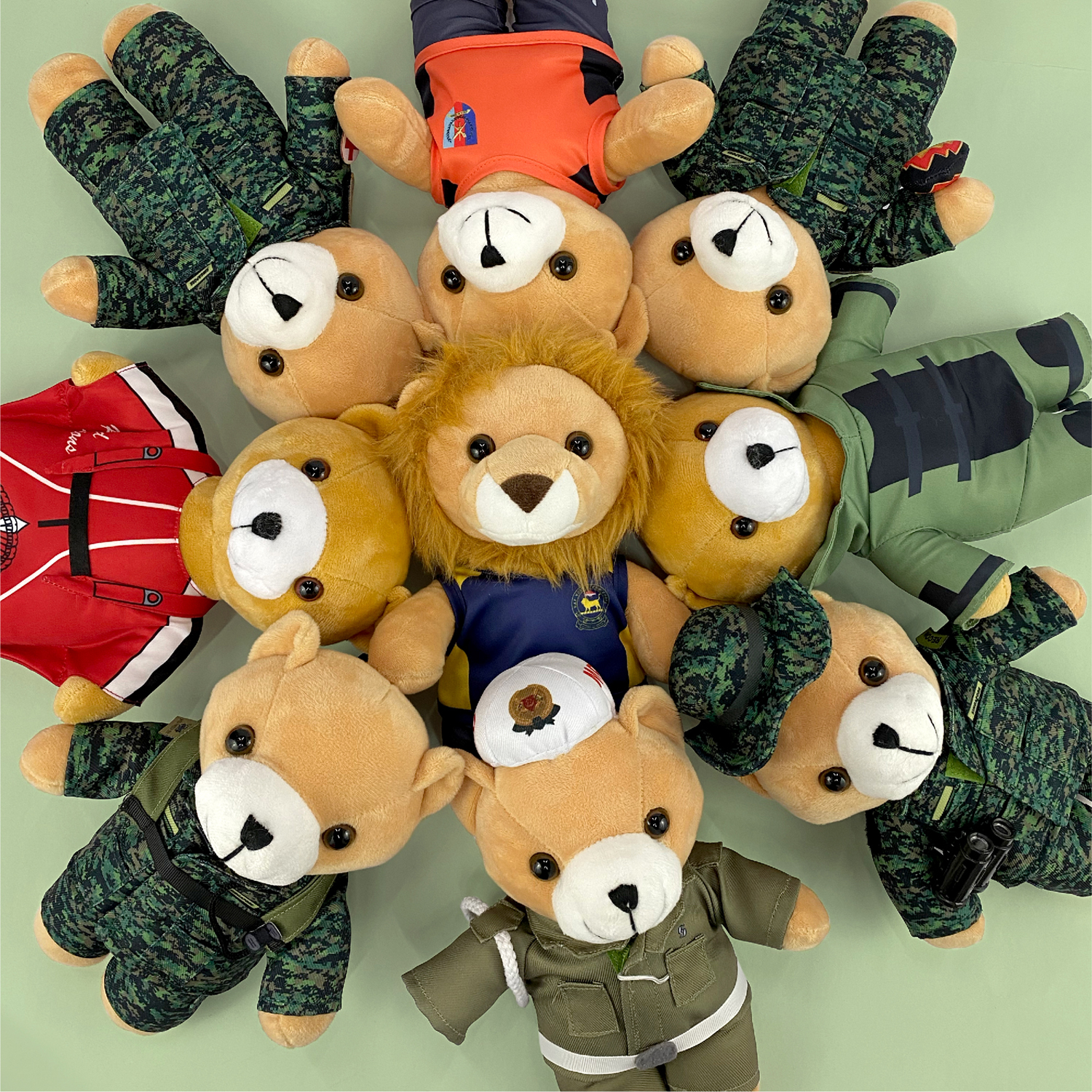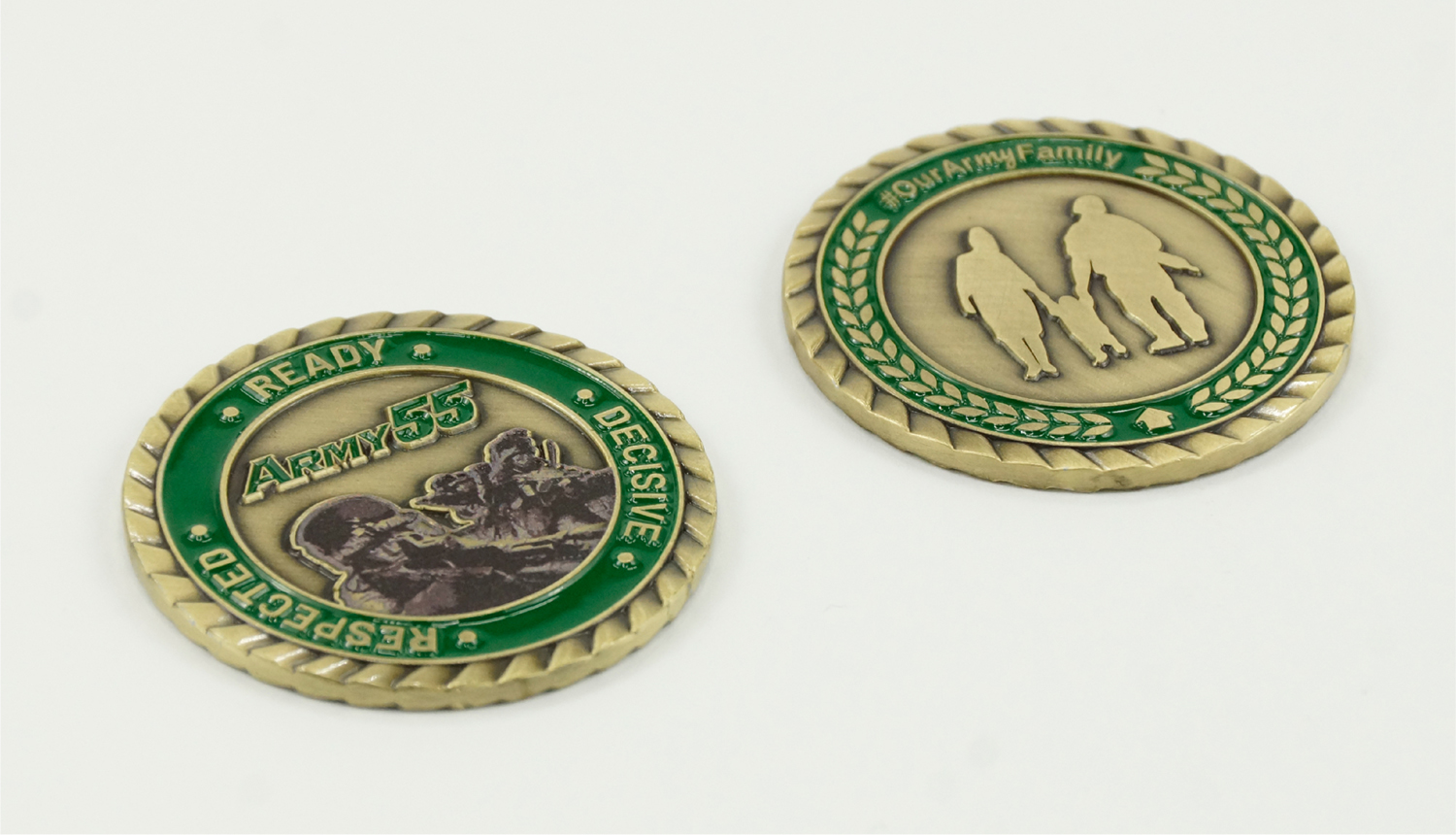 "To mark the occasion of the 55th anniversary of the Singapore Army, we have designed a unique set of collectibles inspired by the exhibition. These include a commemorative medallion and teddy bears dressed in different uniforms."

Client
Ministry of Defence
Collaborators
Pico, Zodiac
Discipline
Spatial Design, Art Direction, UI/UX, Exhibition Graphics, Digital Design,
Marketing Collateral, Illustration
Sector
National Defence