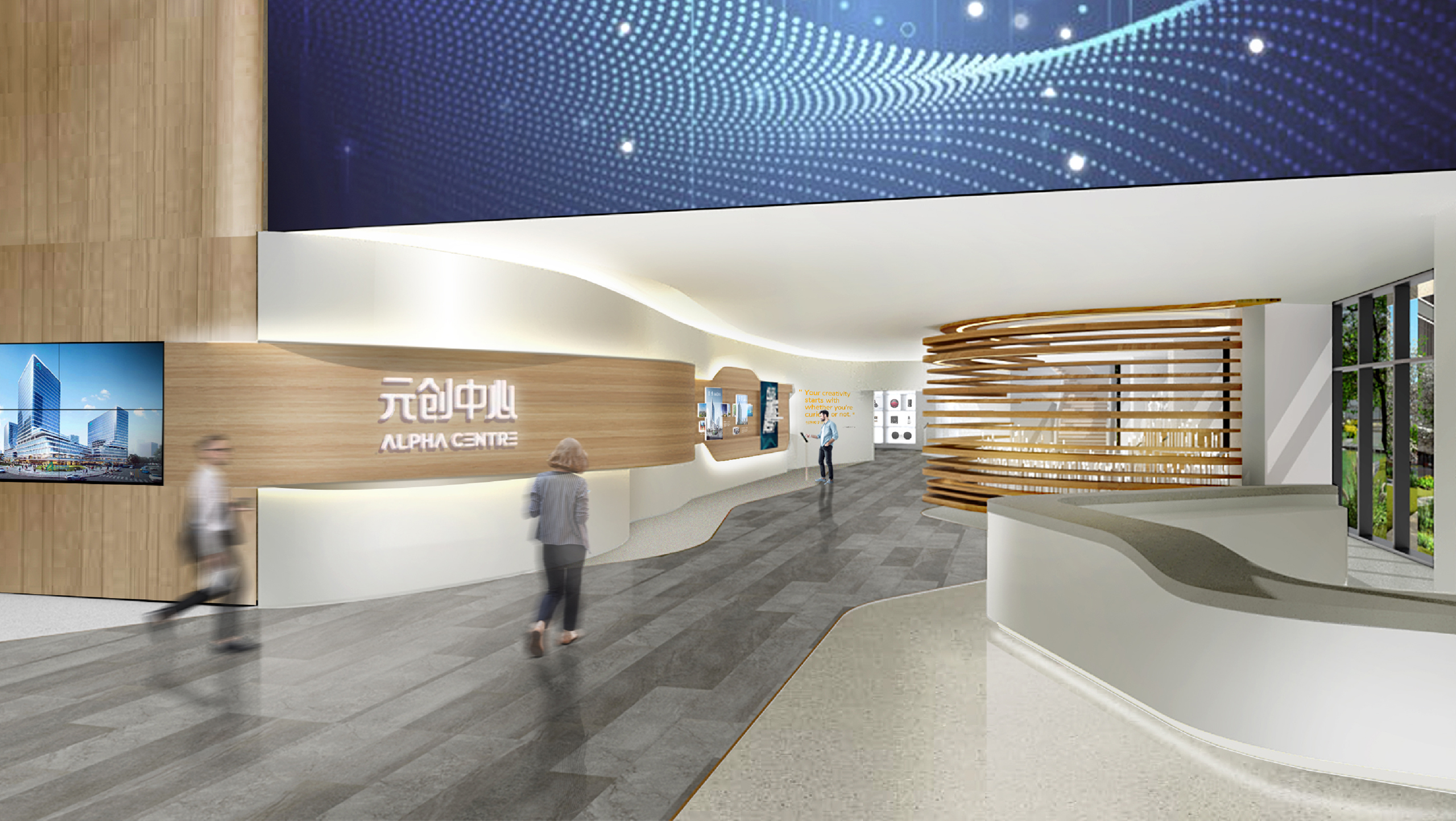 "Concept design proposal for Alpha Centre at Singapore-Hangzhou Science & Technology Park."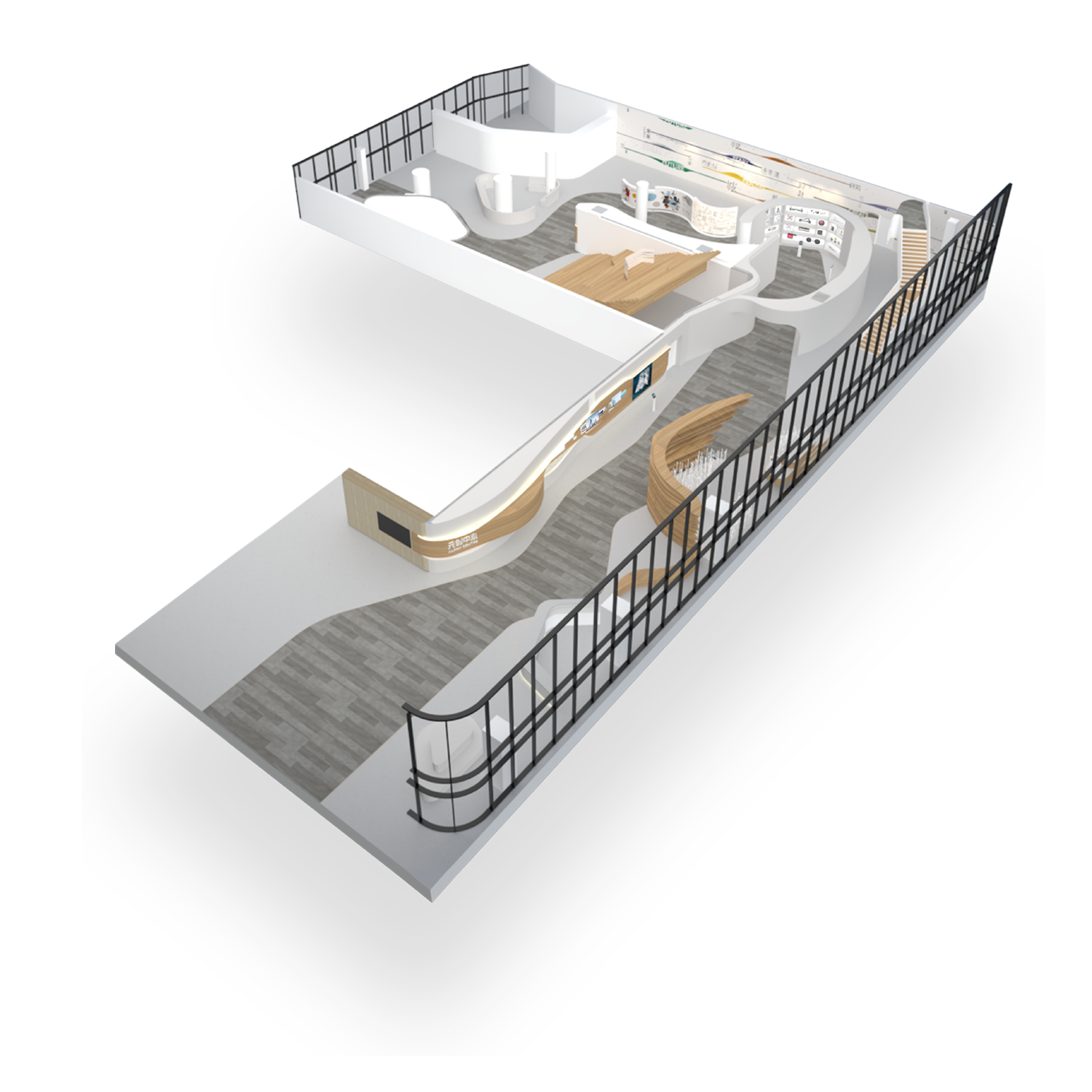 Inspired by natural landscapes
Consisting two storey, the architectural concept draws inspiration from Hangzhou's iconic tea plantations, Singapore's verdant cityscape and Tokyo's urban skyline.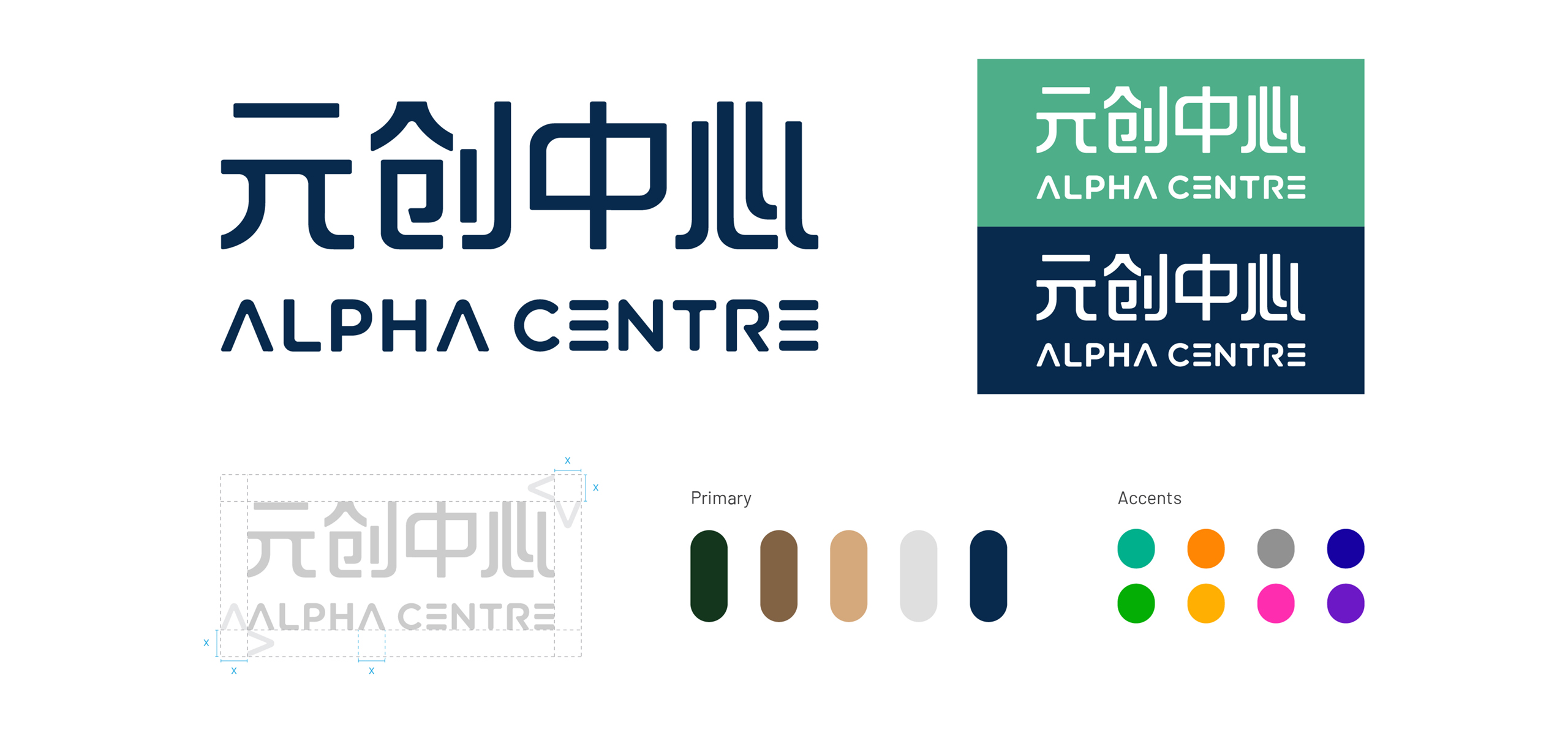 "The numerical Chinese character for 'three' (三) is incorporated into the logotype, as it represent the three cities' unified vision for the future, with typefaces in both languages conveying a modern, futuristic and timeless aesthetic."

The park has long been a space where people come to relax and escape the hustle and bustle of everyday life. Here, we envision it to be a space for exchange of ideas.
Using biomimicry to draw inspiration from nature, these LED 'flower beds' skillfully combine art, nature, and technology. With its vibrant and intuitive responses, this area intends to amaze and engage visitors, giving the sensation of being in a natural yet intelligent setting.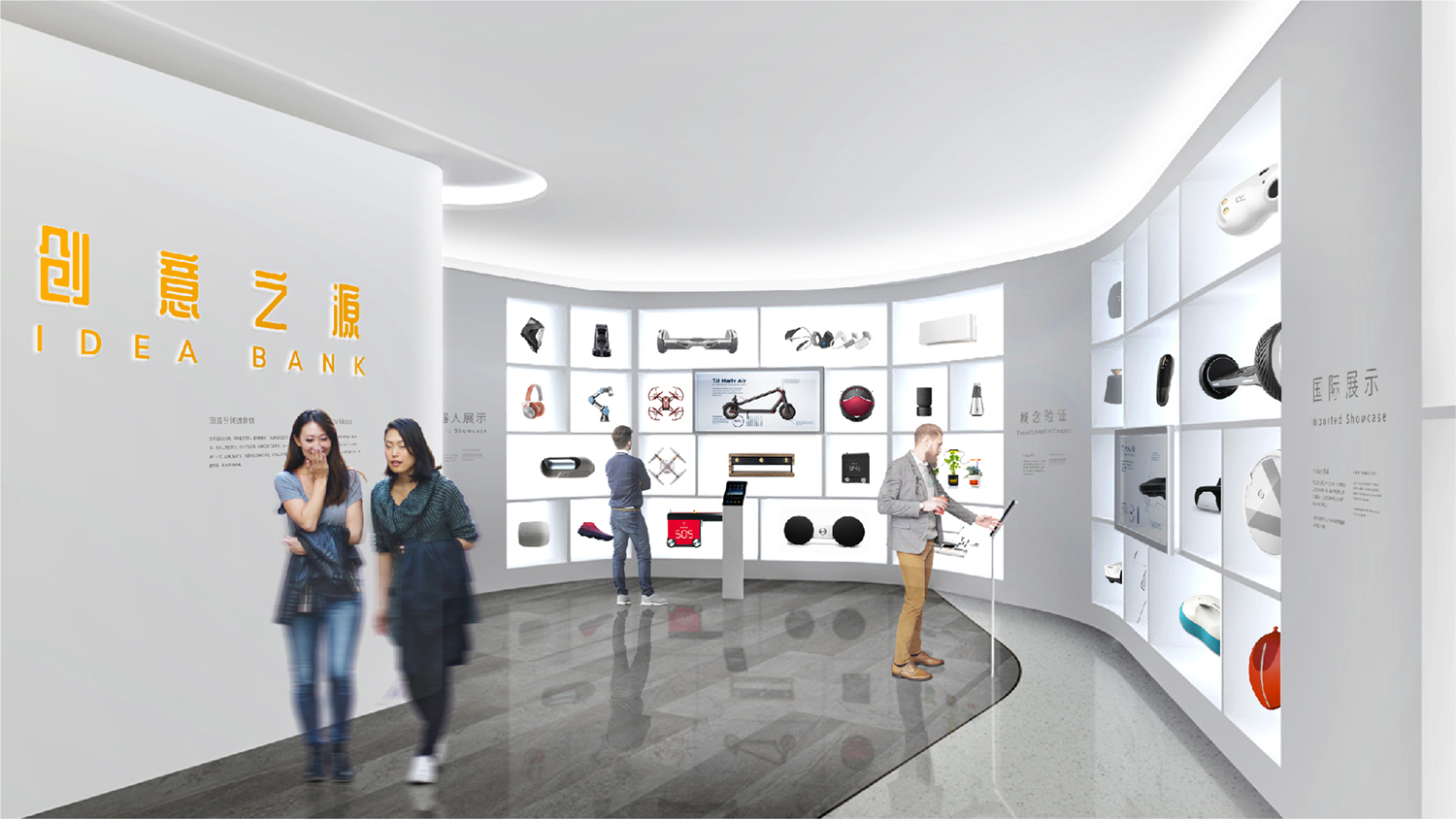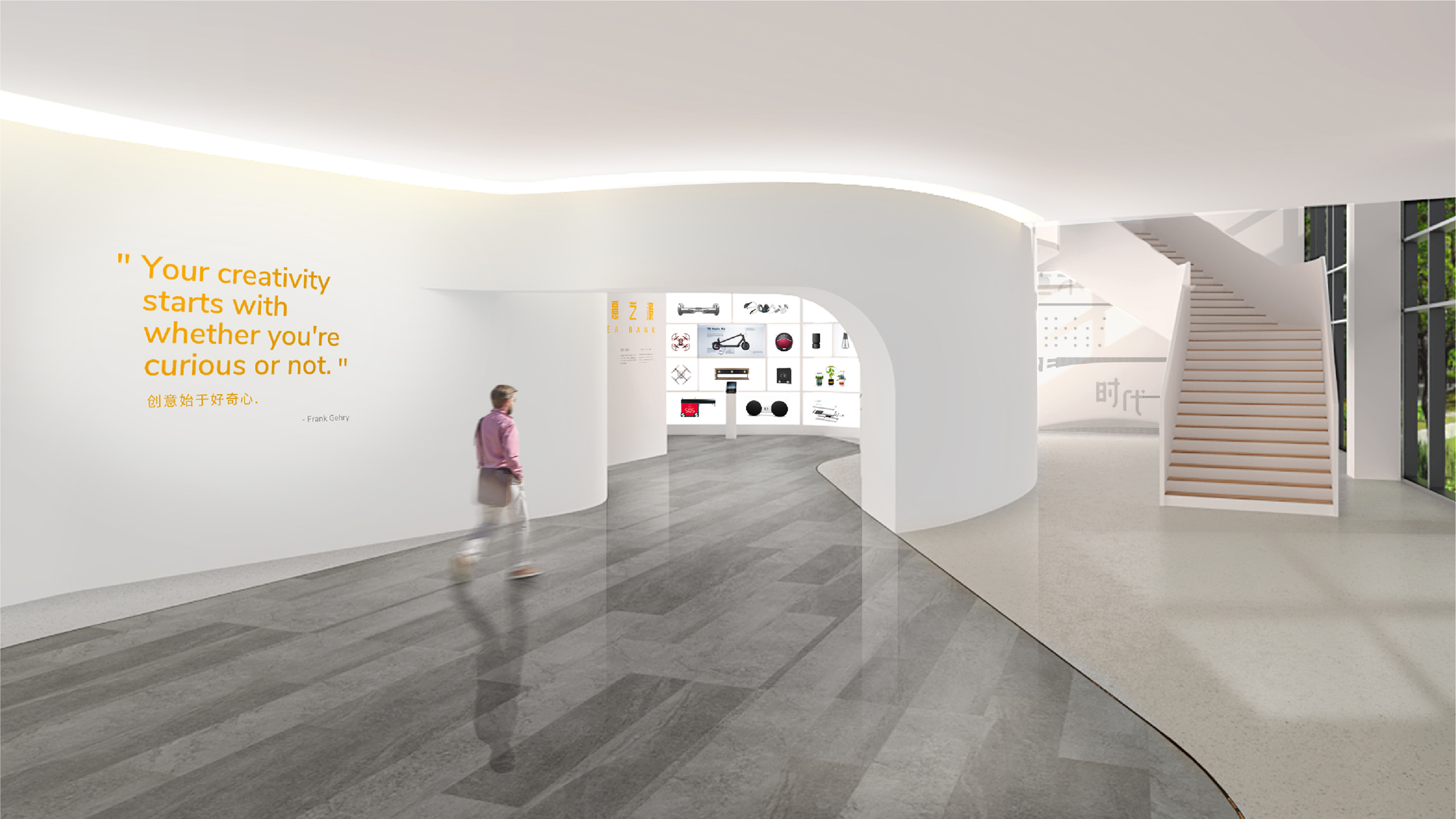 Be at the centre of cutting-edge technologies and proof-of-concepts in Idea Bank, where automated robotic screens delve under the surface to reveal the ideas and people that power a better world.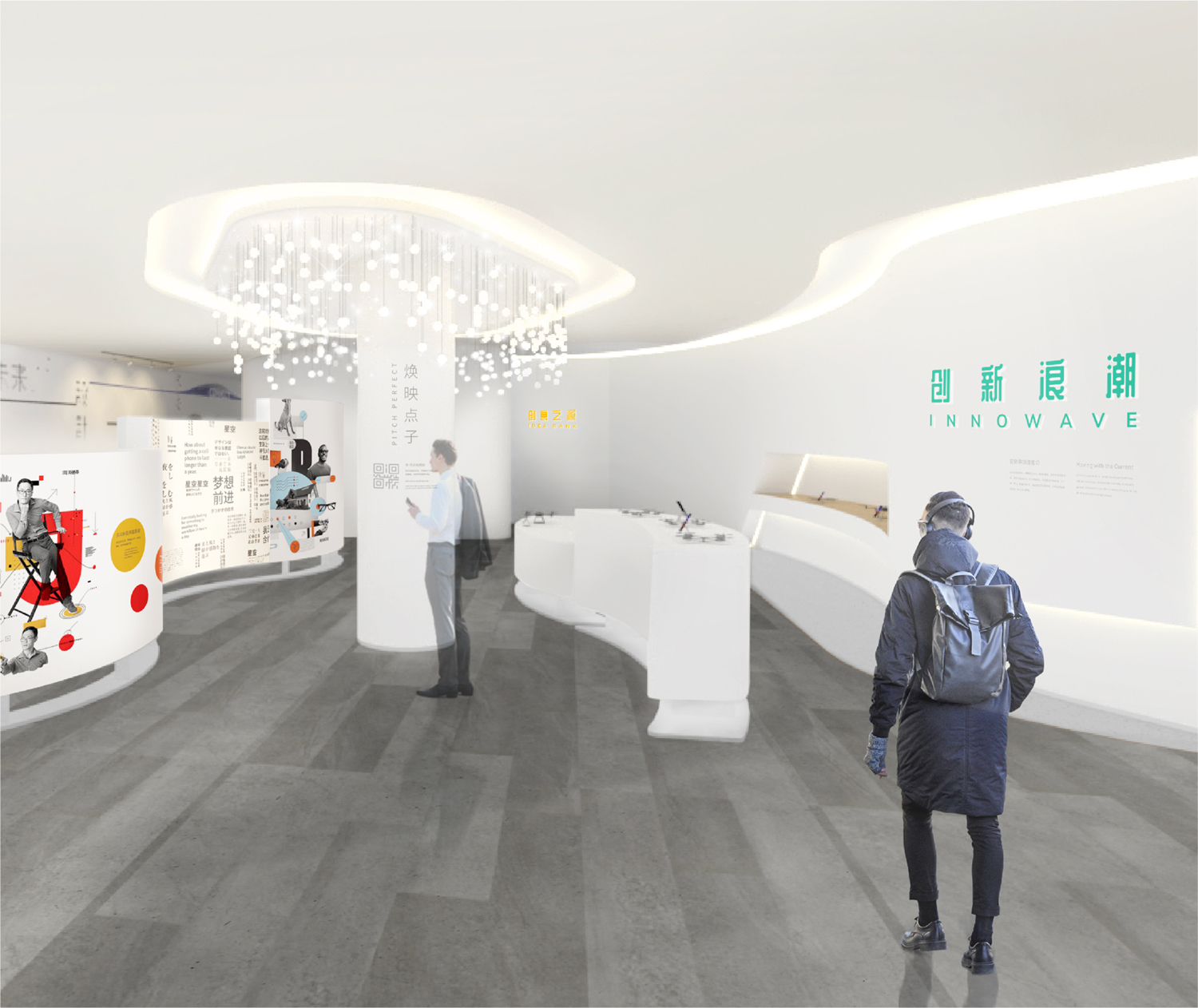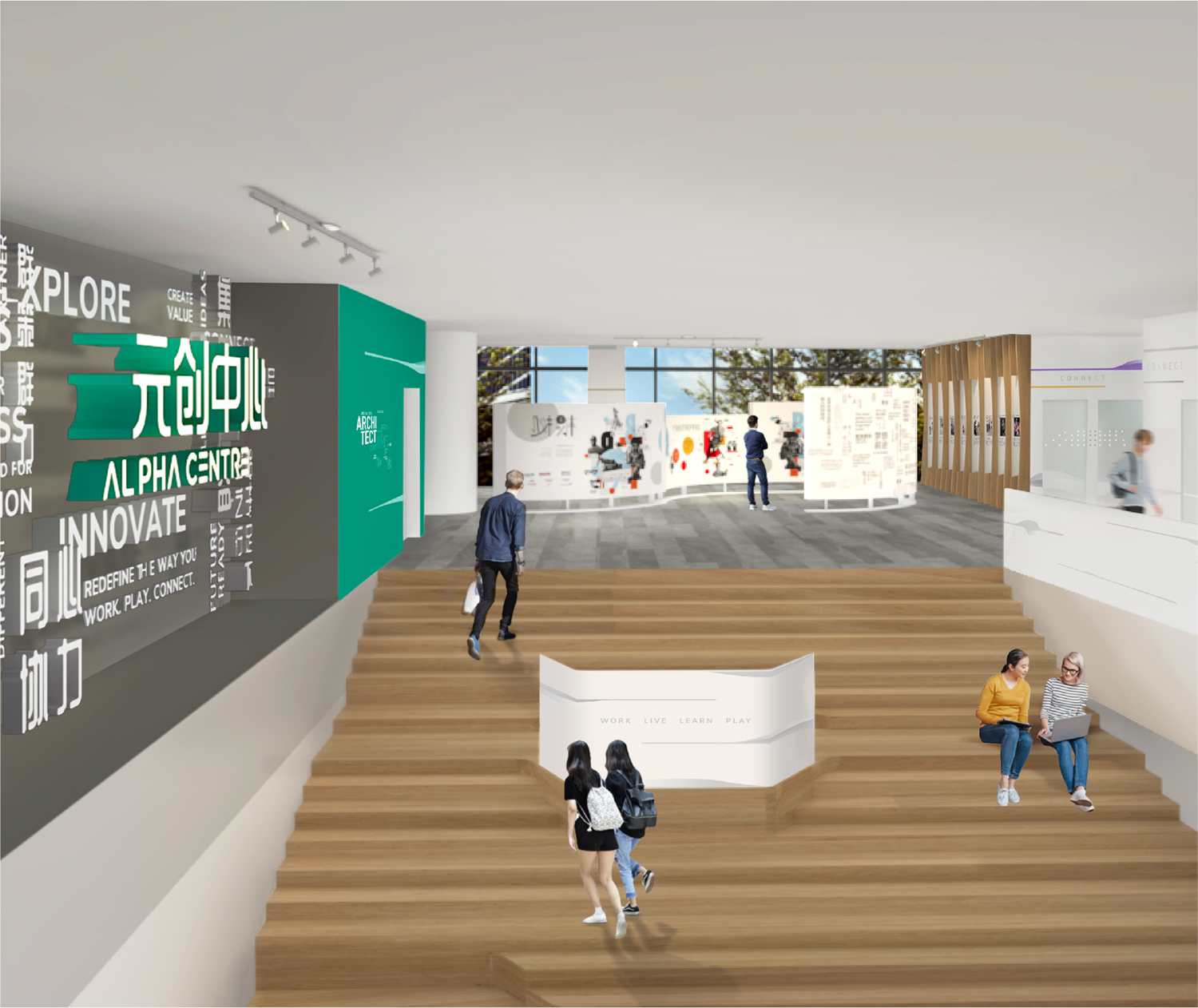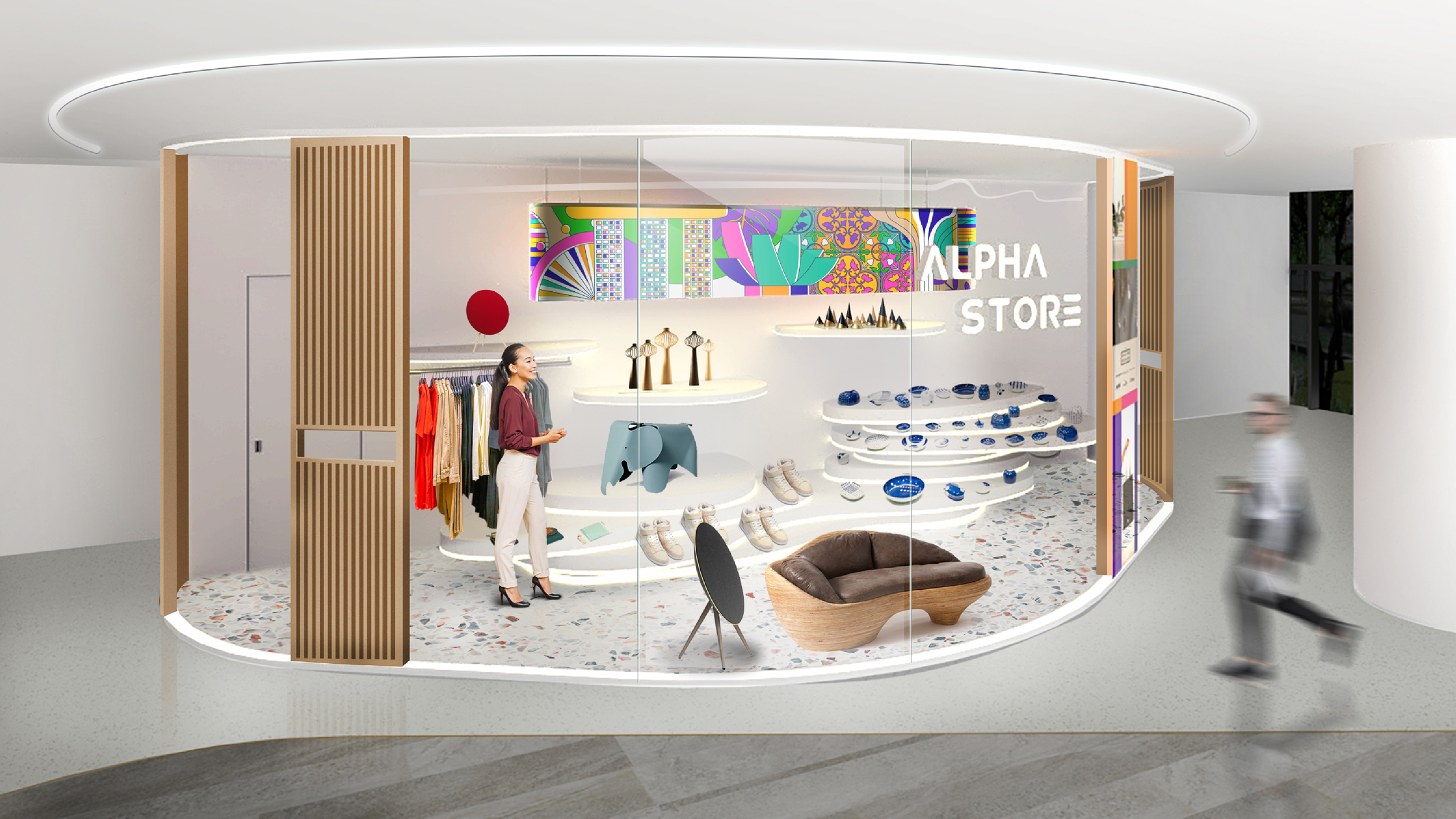 "A design-forward retail brand from Singapore fronts the entrance of the Alpha Centre and serves as a platform for up-and-coming designers to showcase their work."
Client
Ascendas
Discipline
Spatial Design, Art Direction, Branding, Exhibition Graphics, Environmental Graphics
Sector
Technology