Achievers' Trip Kyoto 2015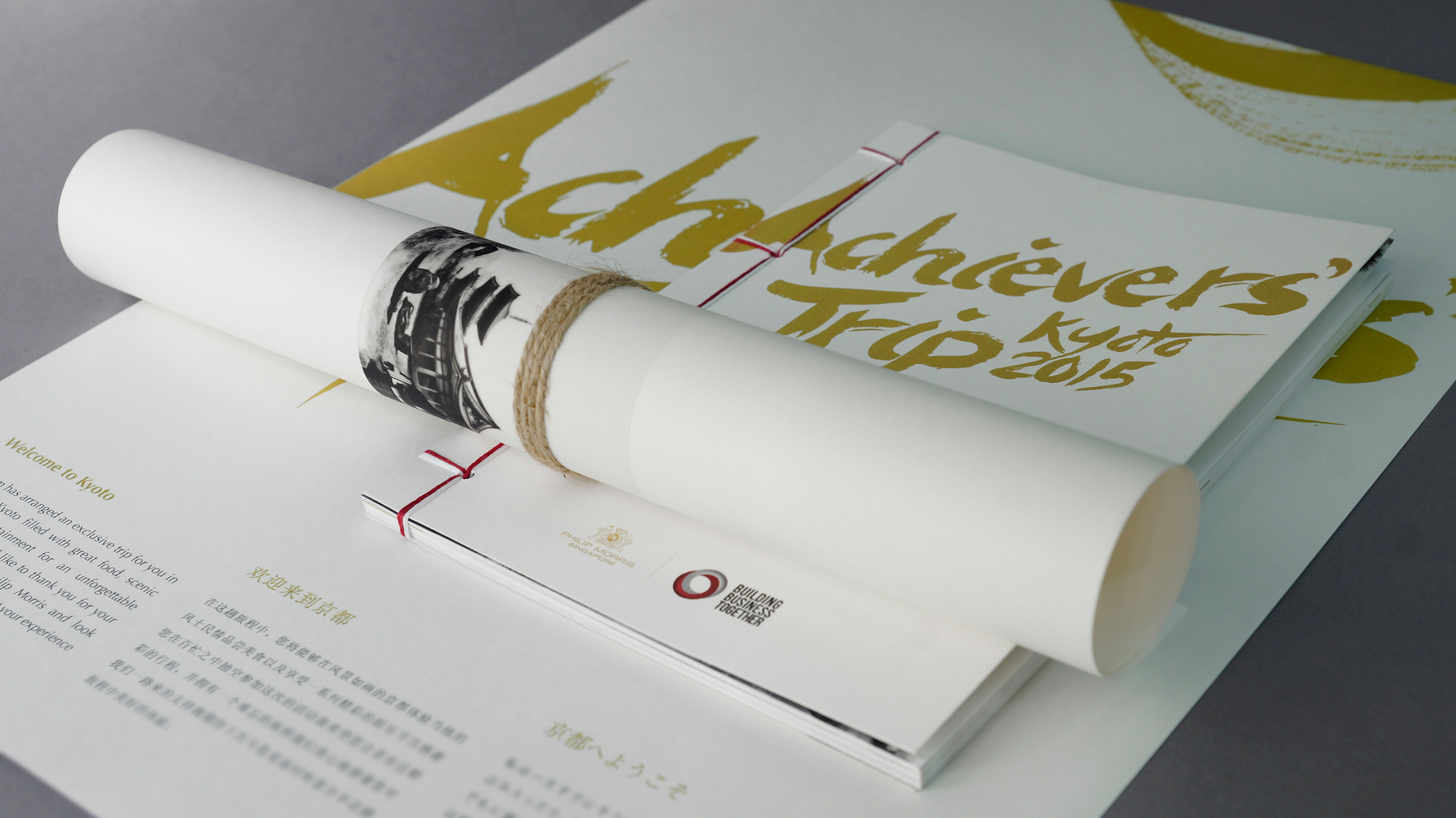 "Event branding and packaging design for Phillip Morris Achievers' Trip."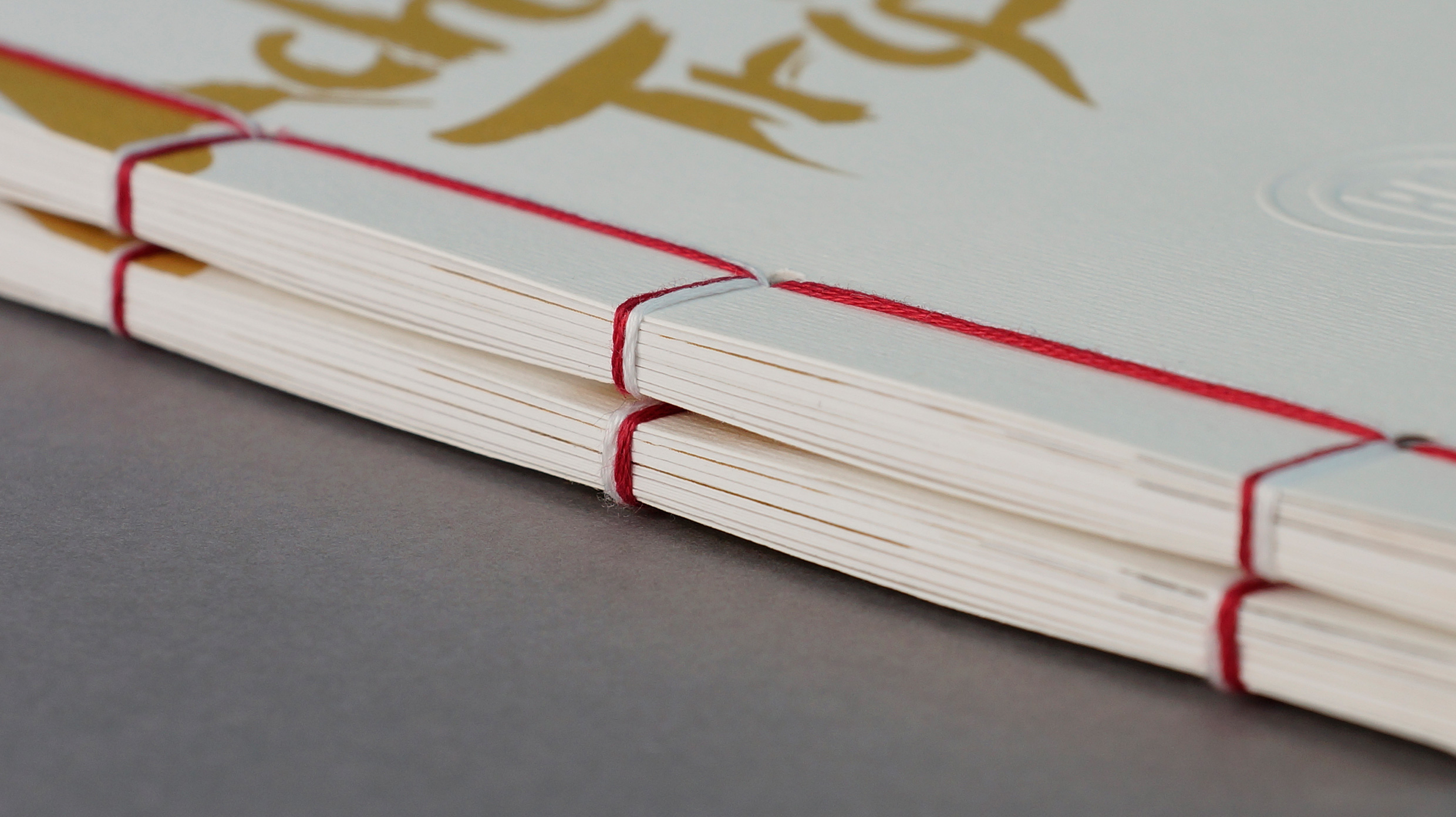 The branding identity was built around the destination — Kyoto, where the Philip Morris Achievers event will be held. Every aspects of the event booklet from the typeface, graphic elements, paper texture and finishing reflects Kyoto's rich cultural heritage and timeless tradition.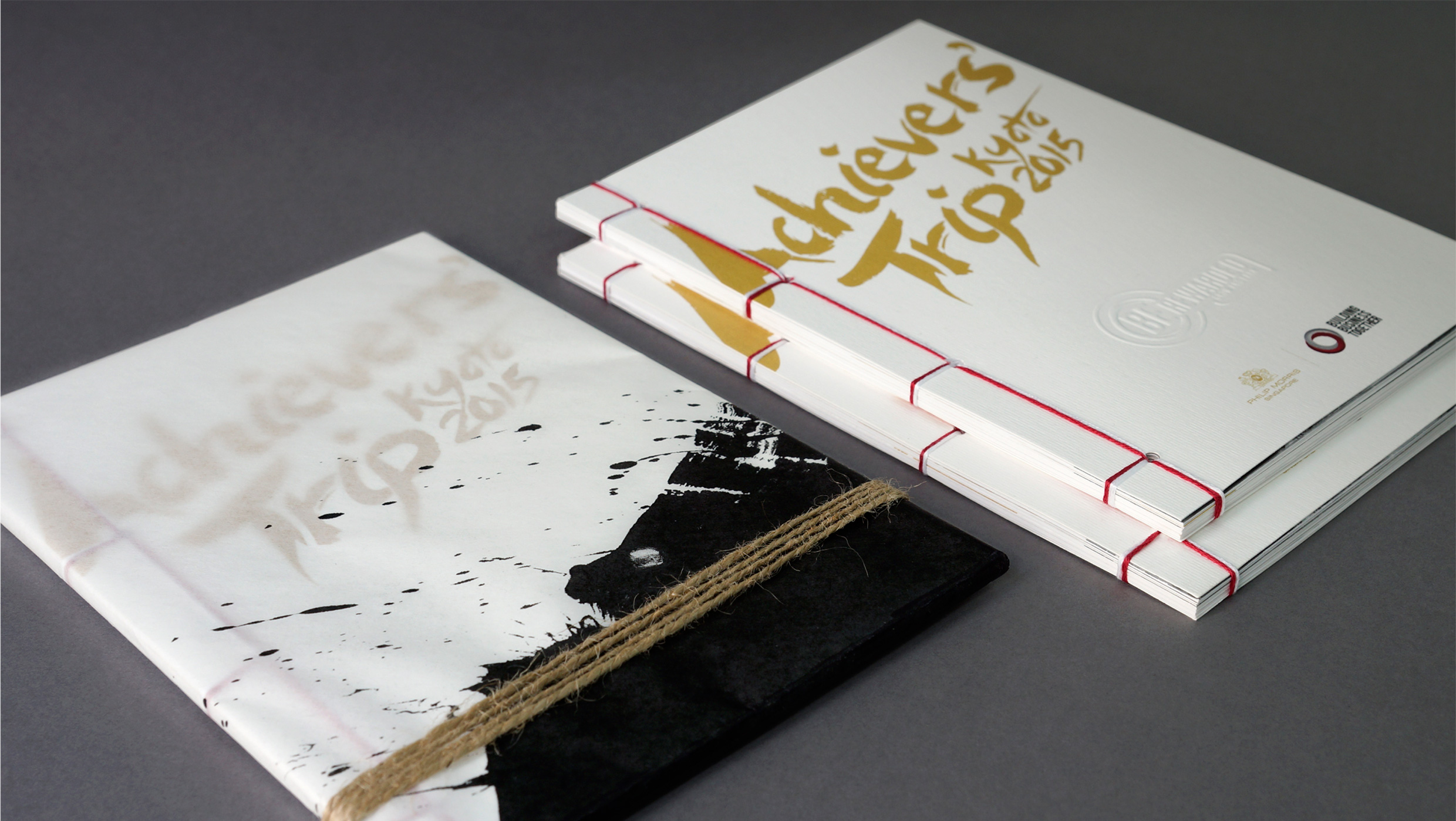 "The way pages, text and images are laid out captures Kyoto's essence. The pages are put together using the traditional Japanese bookbinding method."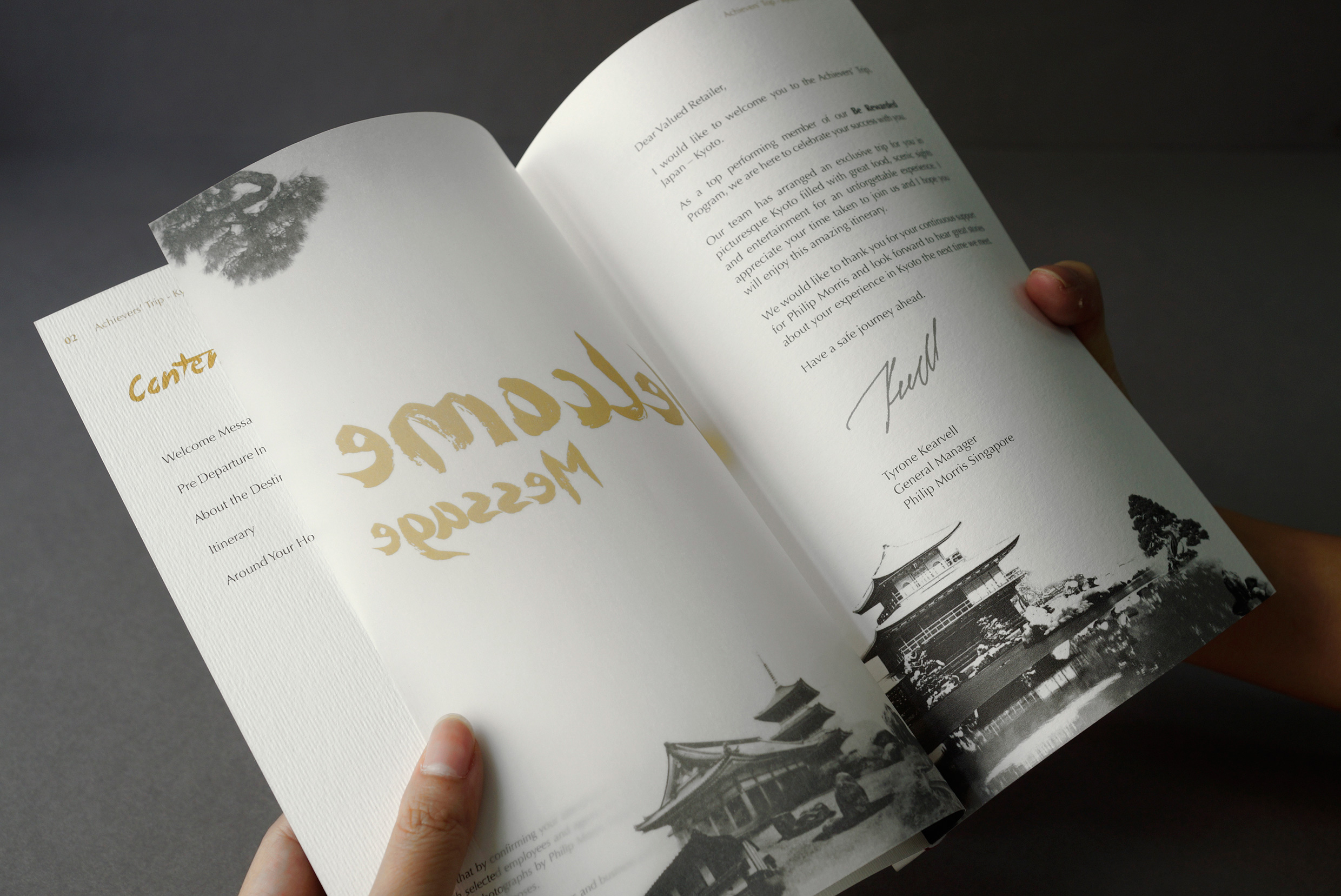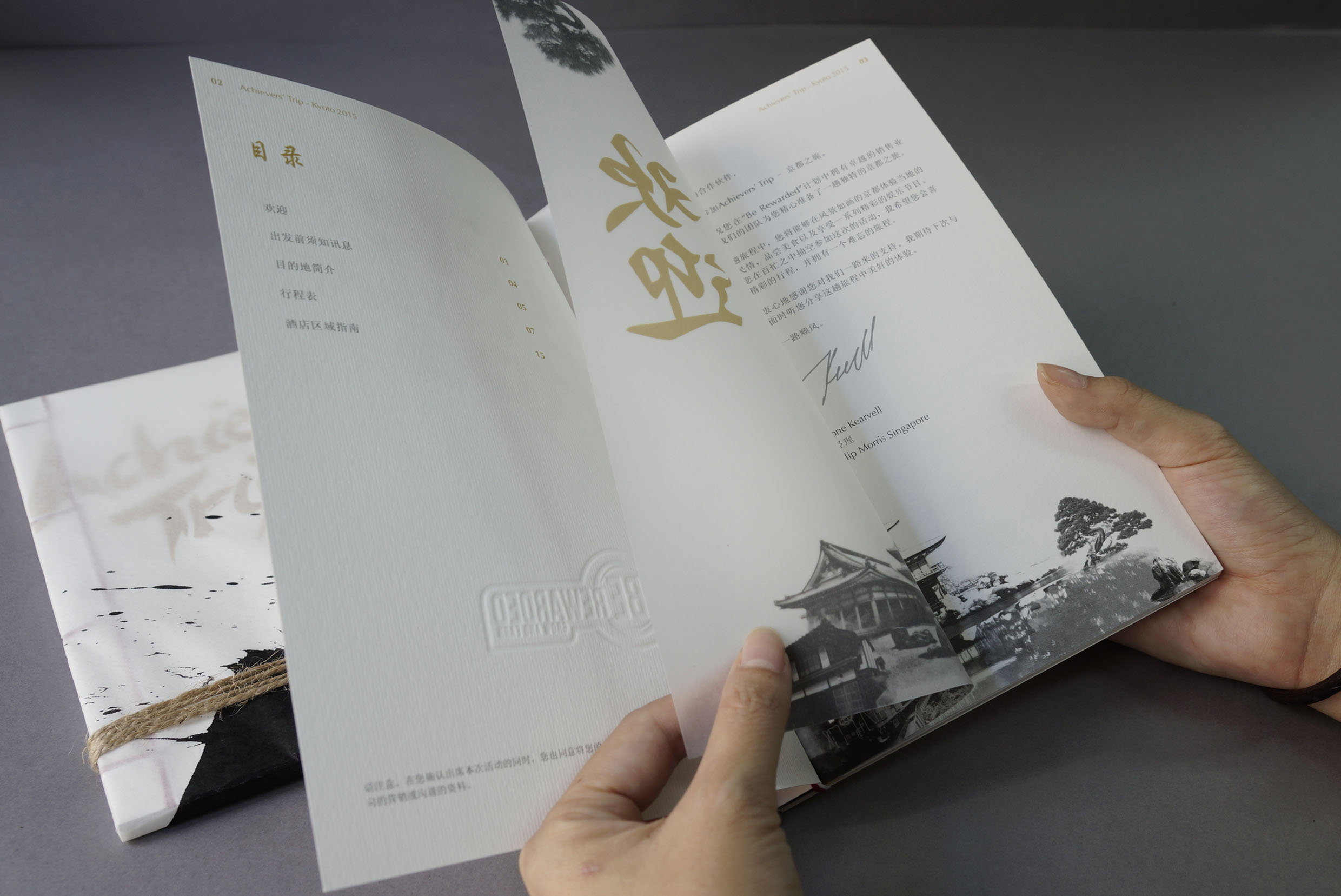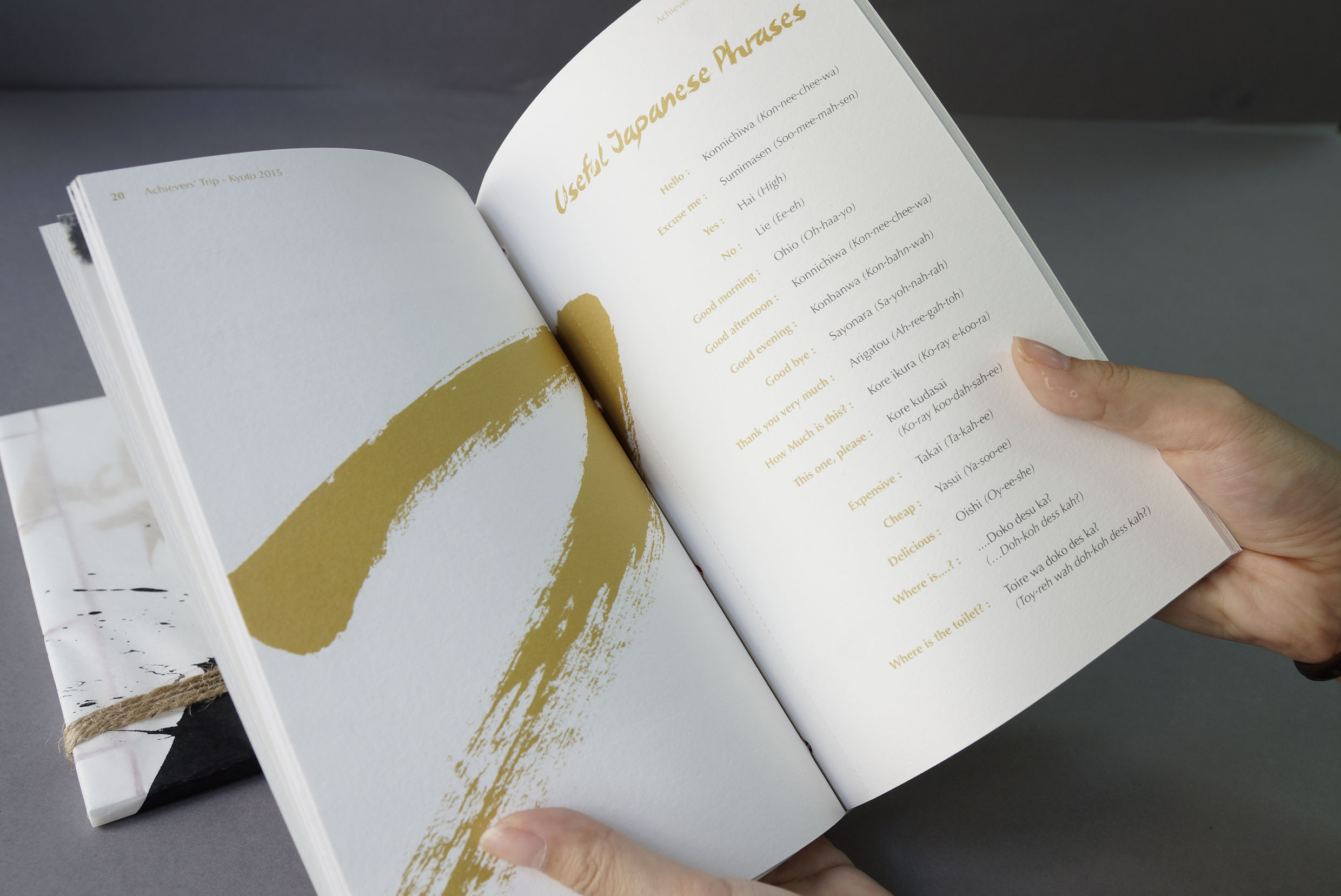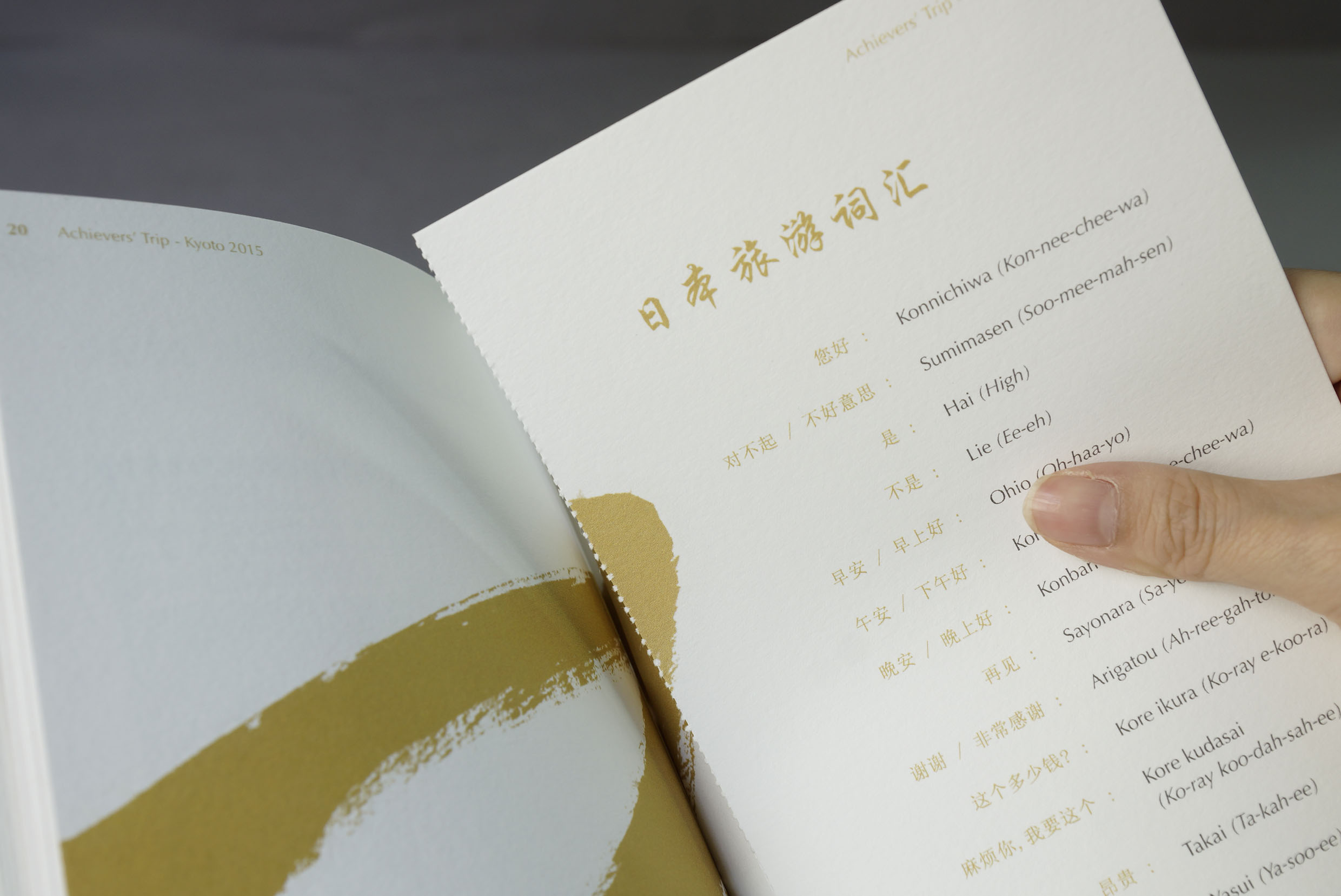 "We presented useful information such as common travel phrases via a perforated page that provides user easy access and with the ability to share the information."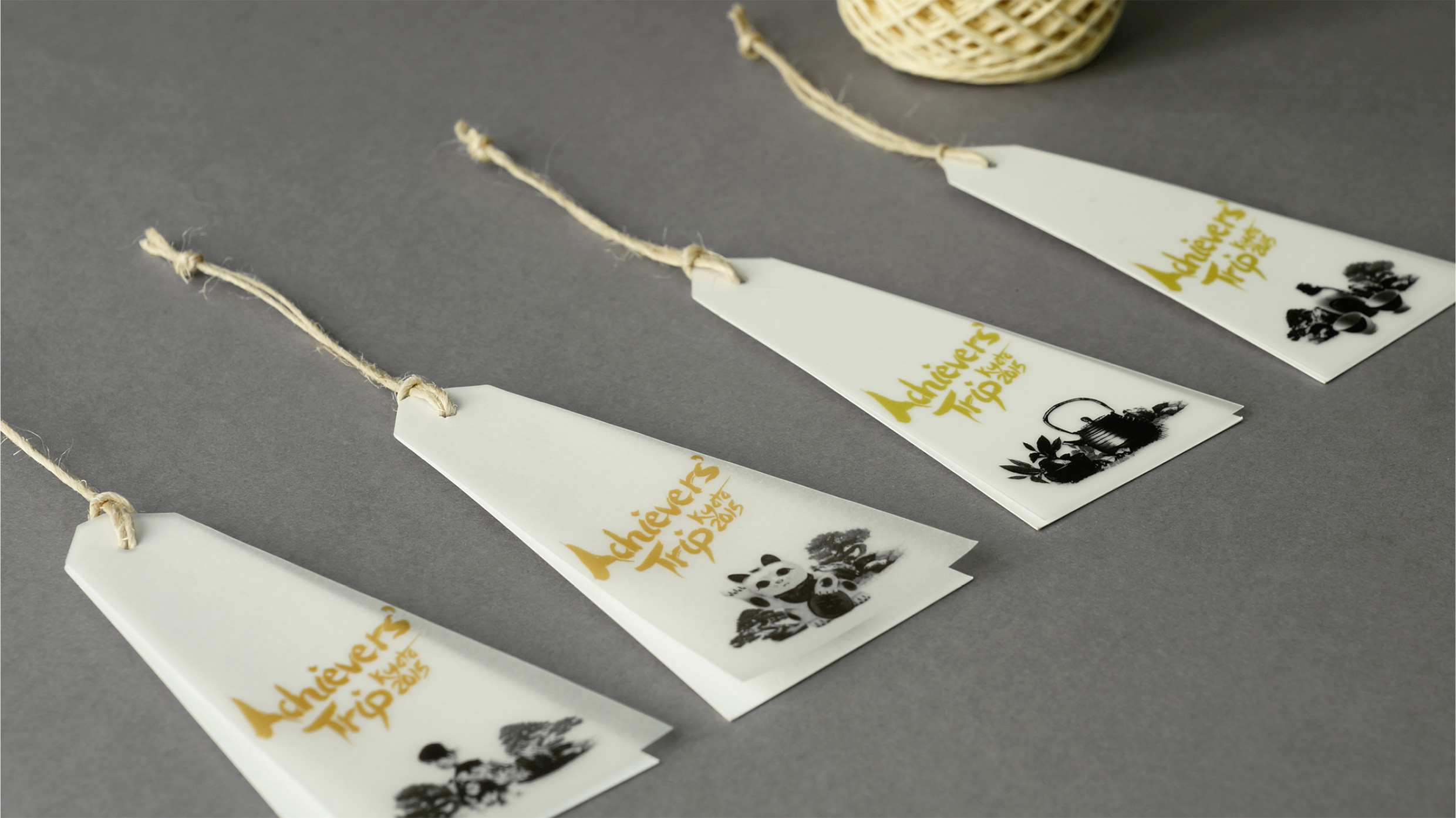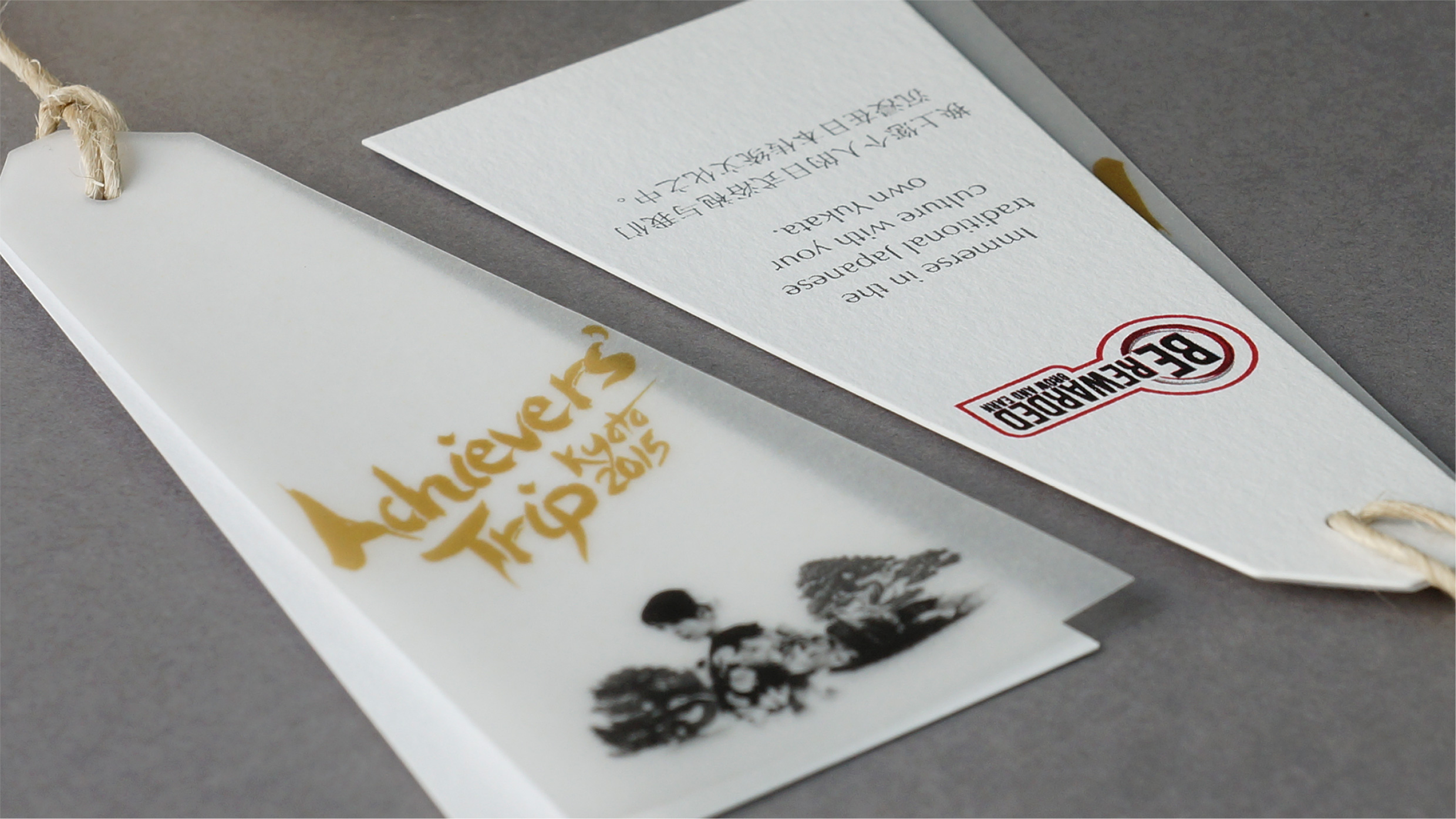 The design language for the collaterals consists of a collage of images and Japanese calligraphy typeface that evokes the culture of the destination. We wanted the gift packaging to speak for itself that they are rooted in the Japanese culture.
"We make sure each design element reflects the personality of the destination."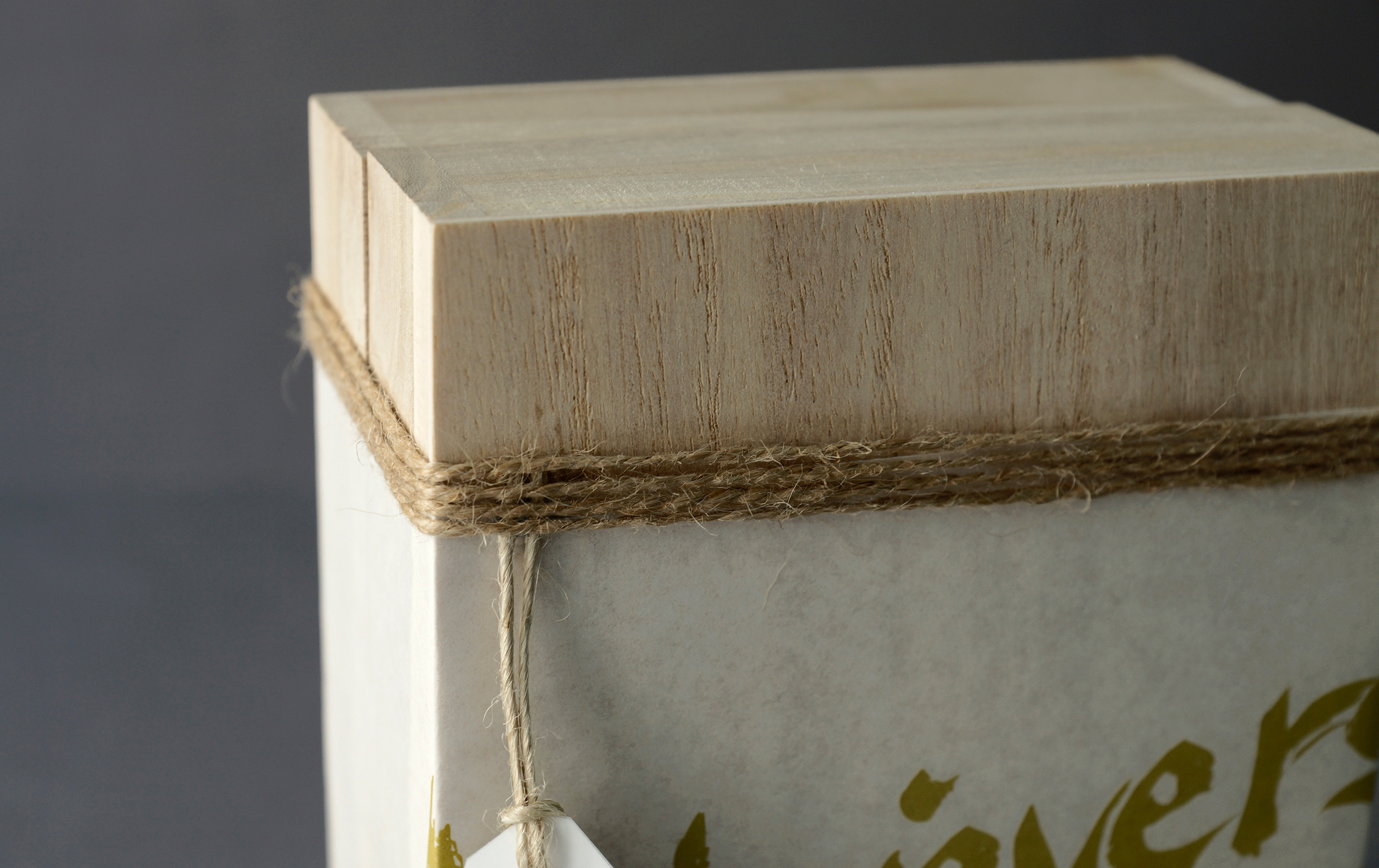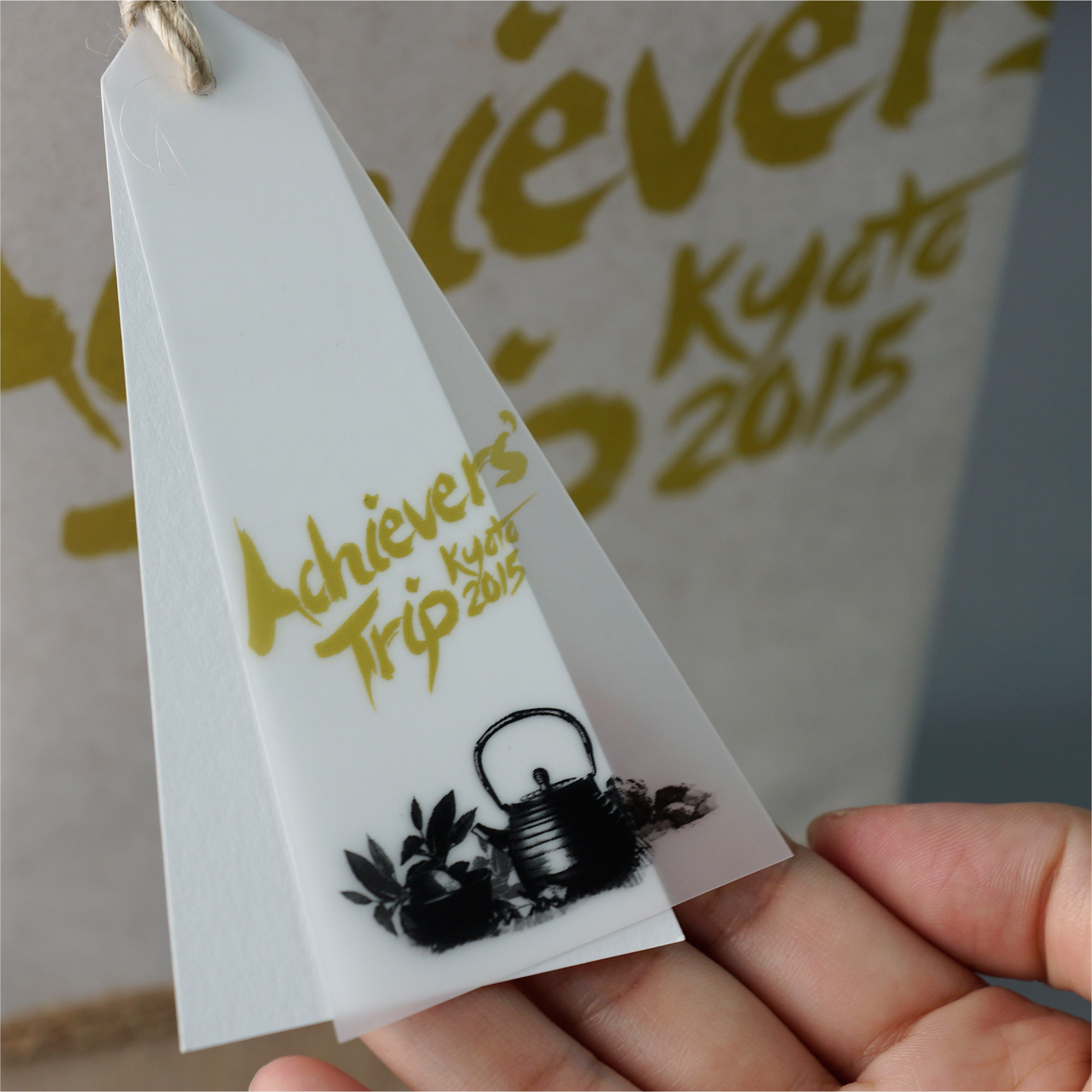 Client
Philip Morris Singapore
Collaborators
American Express Meetings & Events
Discipline
Branding, Marketing Collateral, Packaging
Sector
Tobacco